Hiking at Starved Rock State Park can really work up an appetite, especially after a fresh snowfall! Here are four unbeatable burger destinations across Starved Rock Country, offering everything from gourmet artisan interpretations to mouthwatering diner classics.
Lodi Tap House
101 Mill Street
North Utica, IL 61373
(815) 667-4345
Located in beautiful downtown Utica, just a five minute drive from Starved Rock State Park, you'll find one of the area's best new burger spots. The Lodi Tap House, a second location for the beloved Maple Park-based bar, sells exclusively Illinois-made craft beers, both on tap and canned. Lodi's menu features a wide selection of mouth-watering Americana classics, each with an elevated twist.
The legendary Smash'd Burger & Curds was featured on WGN's Chicago Best. Made with a single black angus patty, melted velveeta, buttered brioche roll, with a homemade white cheddar curd, spicy banger aioli sauce and green onion on top, this is a must-try burger.
For more information, visit: www.loditaphouse.com/utica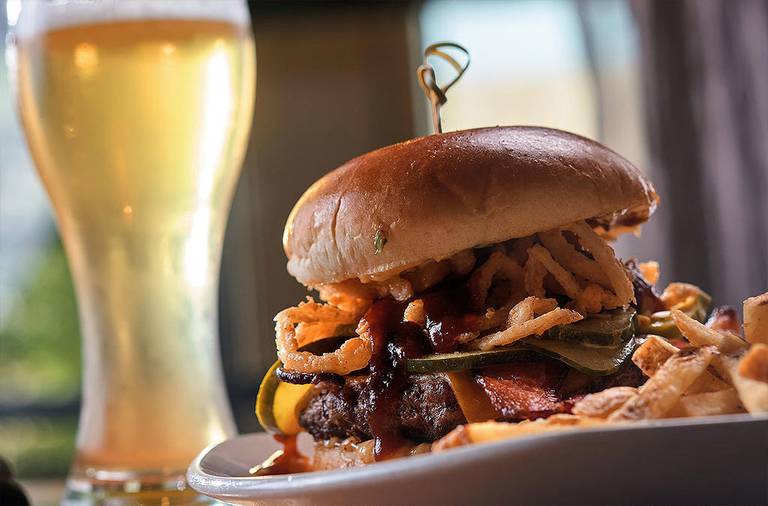 The Lone Buffalo by Tangled Roots Brewing Co.
812 La Salle Street
Ottawa, IL 61350
(815) 324-9549
The Lone Buffalo is a restaurant and brewery under one roof, located on Ottawa's La Salle Street. While they may be widely known for their locally brewed Tangled Roots beer, the Lone Buffalo is a must-visit dining destination in and of it's self. The Lone Buffalo specializes in "slow food", putting extra emphasis on a comfortable atmosphere and good conversation. Their farm-to-table menu incorporates locally grown ingredients into dishes, and that includes their legendary line of burgers.
The Brewmaster Burger (seen above), is one of the Lone Buffalo's signature offerings, stacked high with Bourbon cherry BBQ sauce, bacon, aged cheddar, house pickles, frites aioli, and crispy onions.
For more information, visit: www.thelonebuffalo.com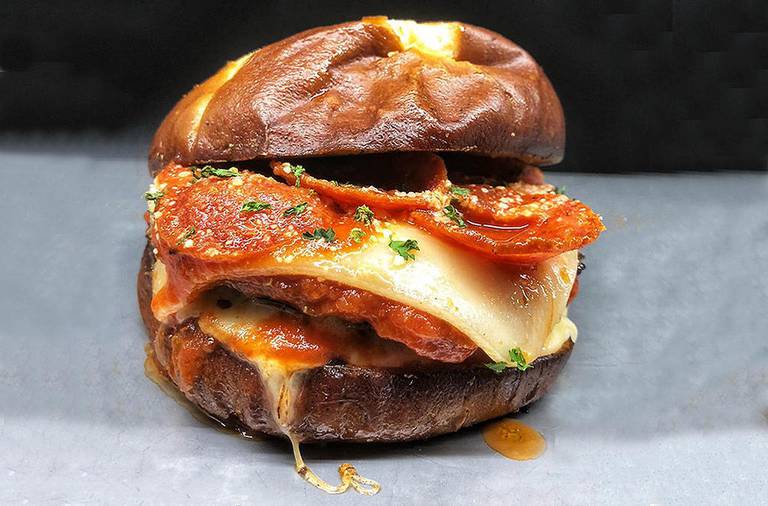 Court Street Pub
620 Court Street
Ottawa, IL 61350
(815) 324-9032
Court Street Pub is serving up craft brews and downtown views. Located just across from Ottawa's beautiful court house building, the Court Street Pub is bringing a modern bar and eatery to one of Starved Rock Country's most historic districts. Combining the comforts of an upscale suburban bar with the authenticity of a neighborhood watering hole, Court Street is quickly becoming a local favorite.
Every month they feature a special burger, a delicious and daring limited-time concoction. This month they'll be featuring Call Me Big Poppeer, which features two smashed 1/4 lb patties smothered with mild cheddar cheese, habanero jack cheese, diced jalapeno, diced bacon, cream cheese, and chipotle mayo, all served on toasted sourdough.
For more information, visit: www.courtstreetpub.com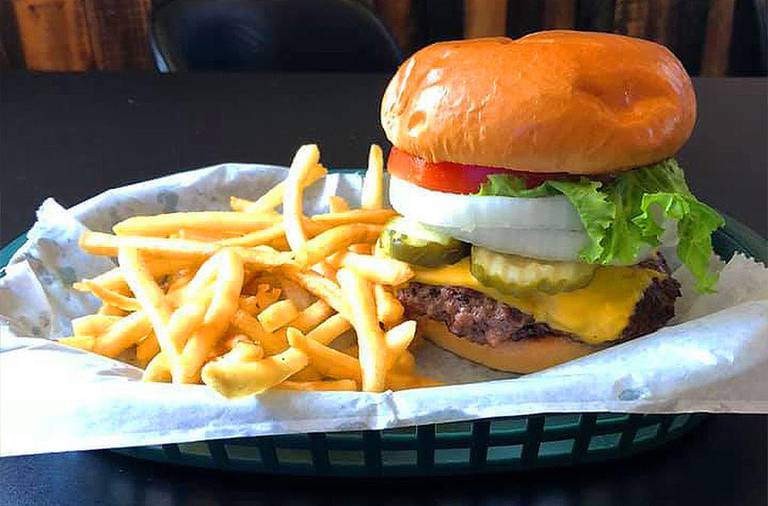 Broadway Pub
501 Adams Street
Streator, IL 61364
(815) 673-4818
One of Streator's hidden gems, the Broadway Pub, has been turning out premium burgers since they first opened their doors in 2017. This burger bar features daily food and drink specials, hosts regular live music nights and provides a great atmosphere for winding down after a day of exploring the local parks.
Their menu boasts 12 delicious signature burgers, like the "Curd Burglar". This sandwich features a single patty, bacon, white cheddar cheese curds and garlic mustard aioli on a pretzel bun. Be sure to check out their Facebook page to see if they're offering a daily special burger!
For more information, visit: www.facebook.com/BroadwayPub2017