Ottawa's A Mess of Things is a carefully curated home and garden market, offering local and regionally made goods, fair trade items, vintage apparel and much more. Keep scrolling to learn more about this on-trend boutique in the heart of Starved Rock Country!
Behind the iconic Peltier marble mural, you'll find a treasure trove of artisan items, vintage decor and locally produced products.
A Mess of Things, a staple of Ottawa's downtown boutique shopping district since 2012, features a large and ever-changing selection of jewelry, home goods, vintage items, clothing, fair trade foods, bath and body products, art and much more.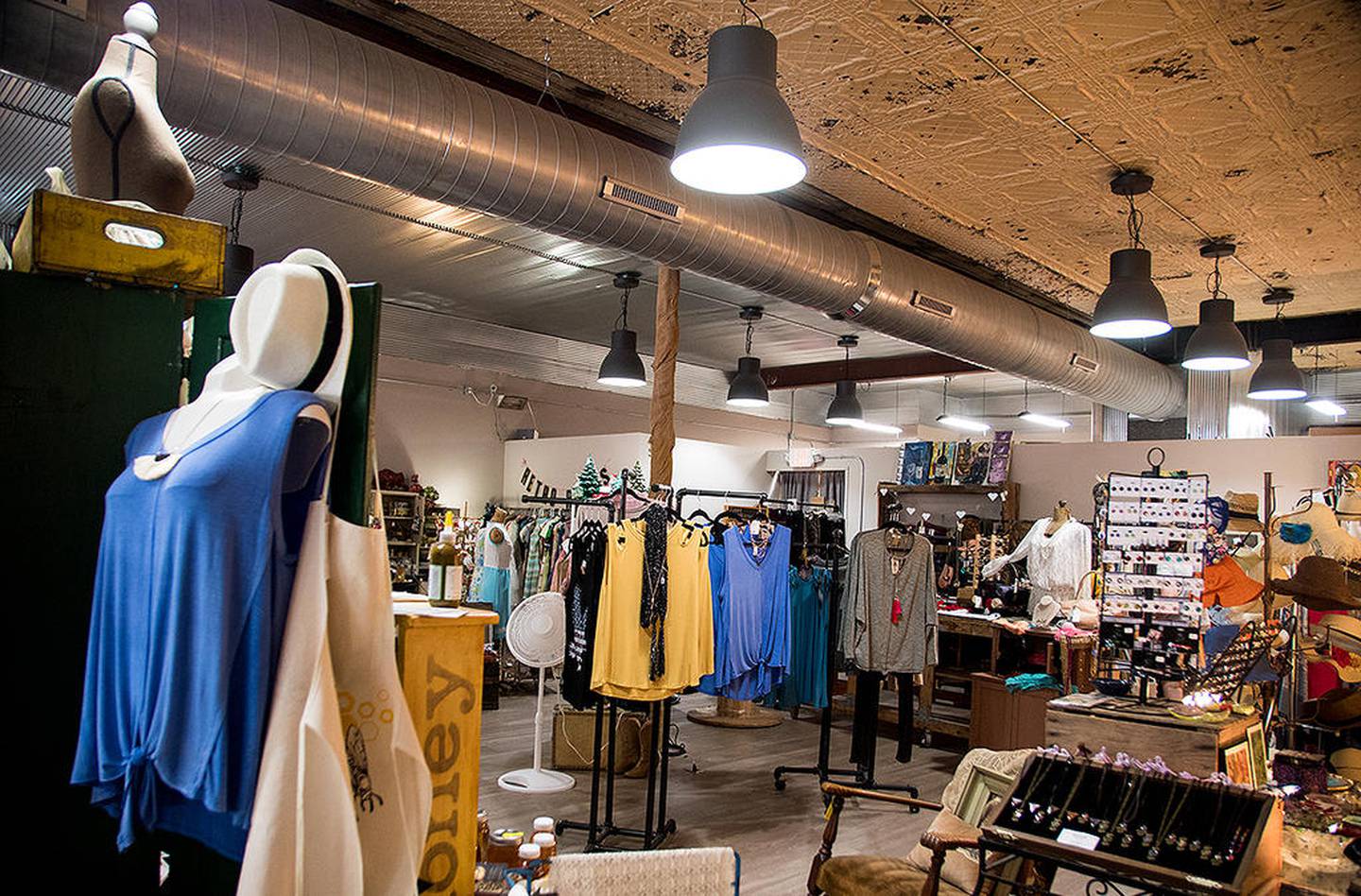 On the day we visited A Mess of Things, owner Francie Skoflanc was adding fringe, brocade and tassel to an old jacket, giving the piece a bit of Louis the 14th flair.
"I make a lot of sign art for the store, but I also modify some vintage pieces, like this jacket," said Skofanc.
The store features a wide variety of vintage clothing, in addition a curated selection of new pieces, including plus sizes. Everything from seasonal hiking appeal, like graphic tank tops, to casual cardigans can be found in A Mess of Things' clothing selection, near the back of the store.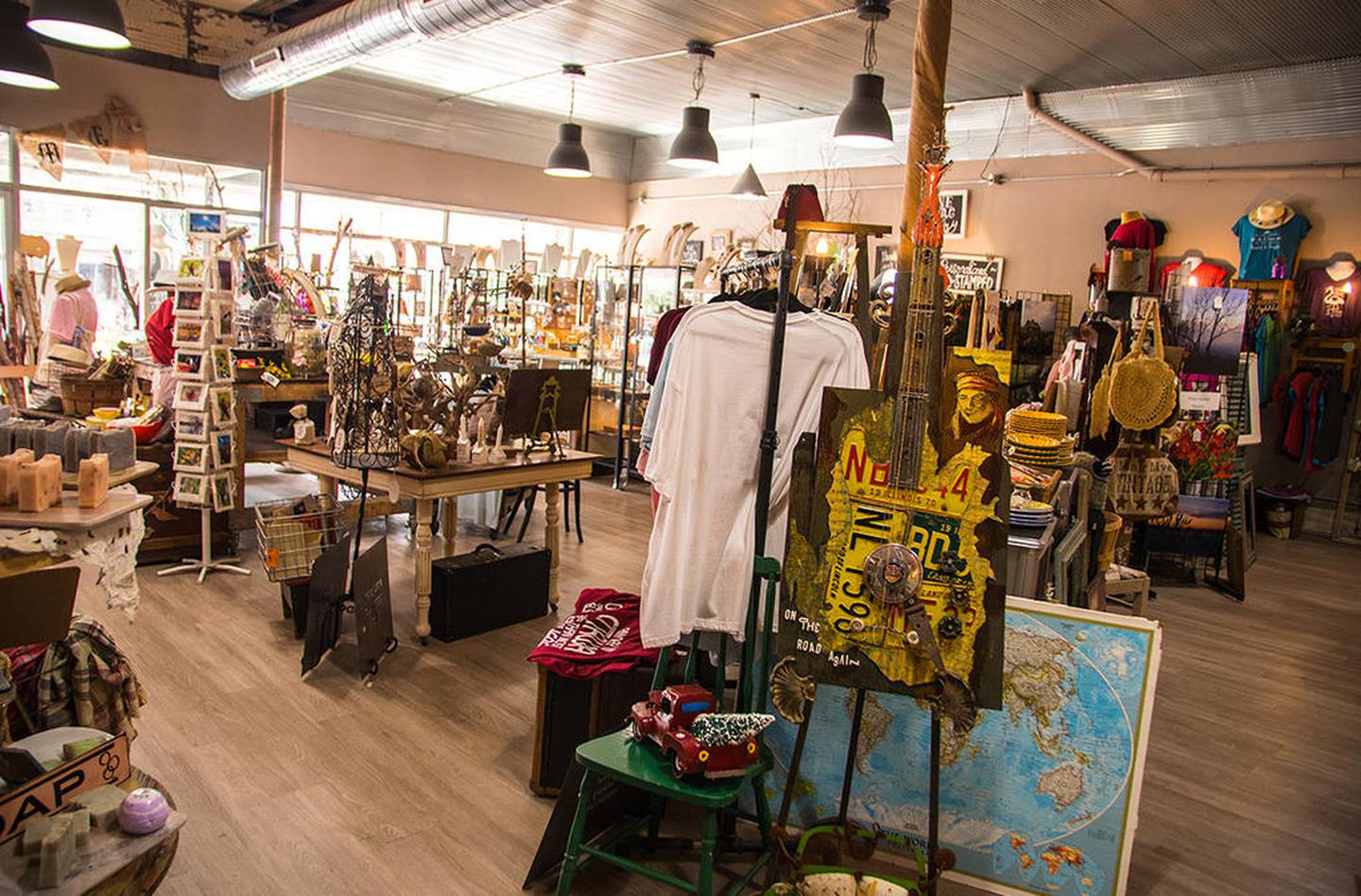 "We sell a lot of repurposed and up-cycled products, made by local makers," added Skoflanc. "Several artists and artisans sell their works in the store, too. There's a bit of everything, from regionally made candles to the mixed art on the back wall."
On a quick walk around the store you'll likely spot some of these homemade products, like locally sourced organic soaps on an old bookshelf, Lush-style bath bombs in a repurposed wash basin, and beautiful mixed media art pieces lining the back wall.
A Mess of Things is dedicated to giving regional makers and artists a platform to sell their work.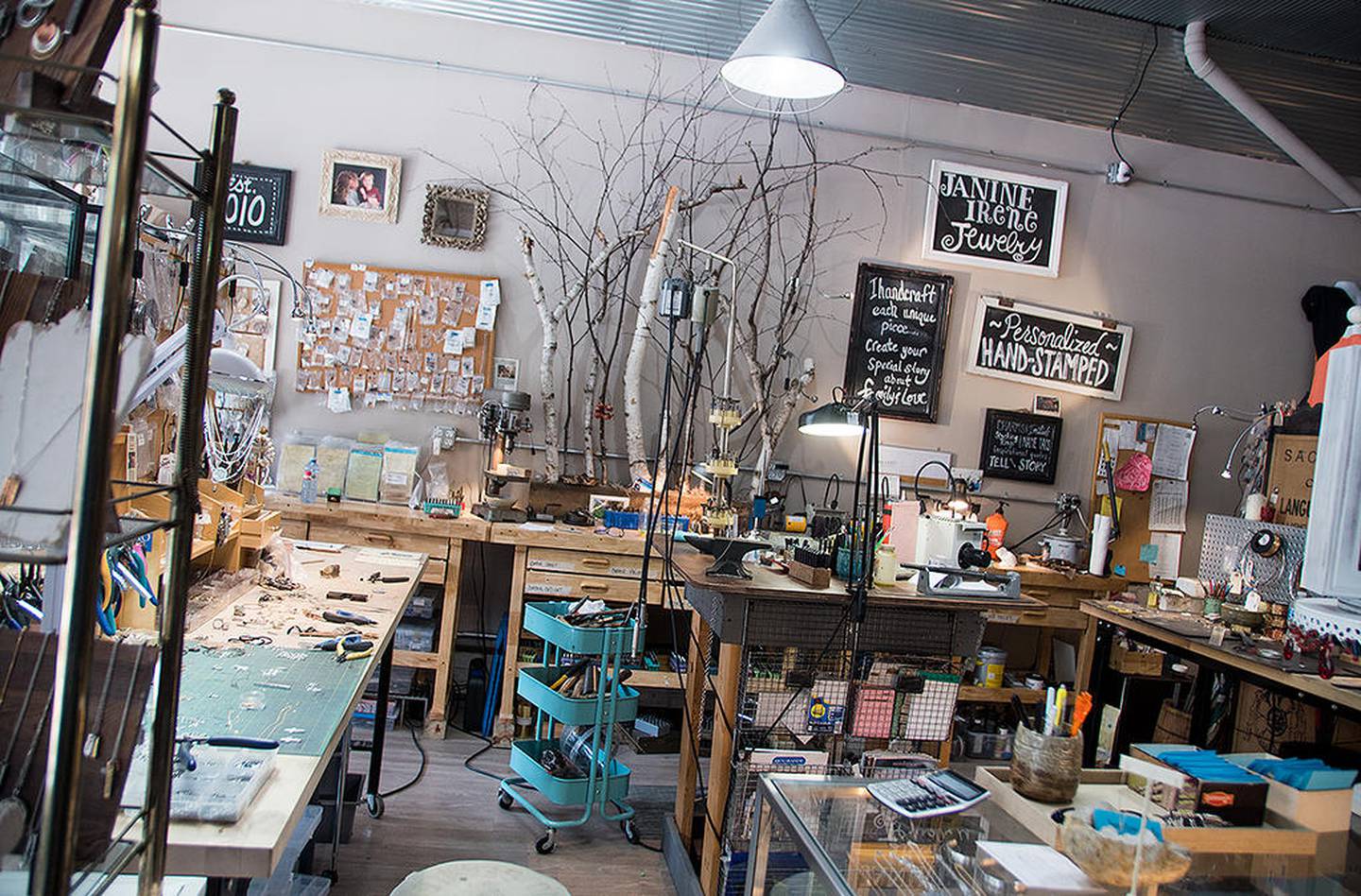 This extends to Janine Irene Jewelry, a studio and shop housed right inside of the store.
Natural light from the shop windows spill over an assortment of Janine Irene's hand stamped necklaces, rings and bracelets. These wearable art pieces are located in beautiful glass display cases near the front of the store, they feature clever sayings, nods to major life events and event popular names.
Janine Irene pieces can also be custom ordered, and tailored for any occasion, making these an excellent option if you're shopping for a gift in the Starved Rock Country area.
For more information, visit: www.facebook.com/janineirenejewelry/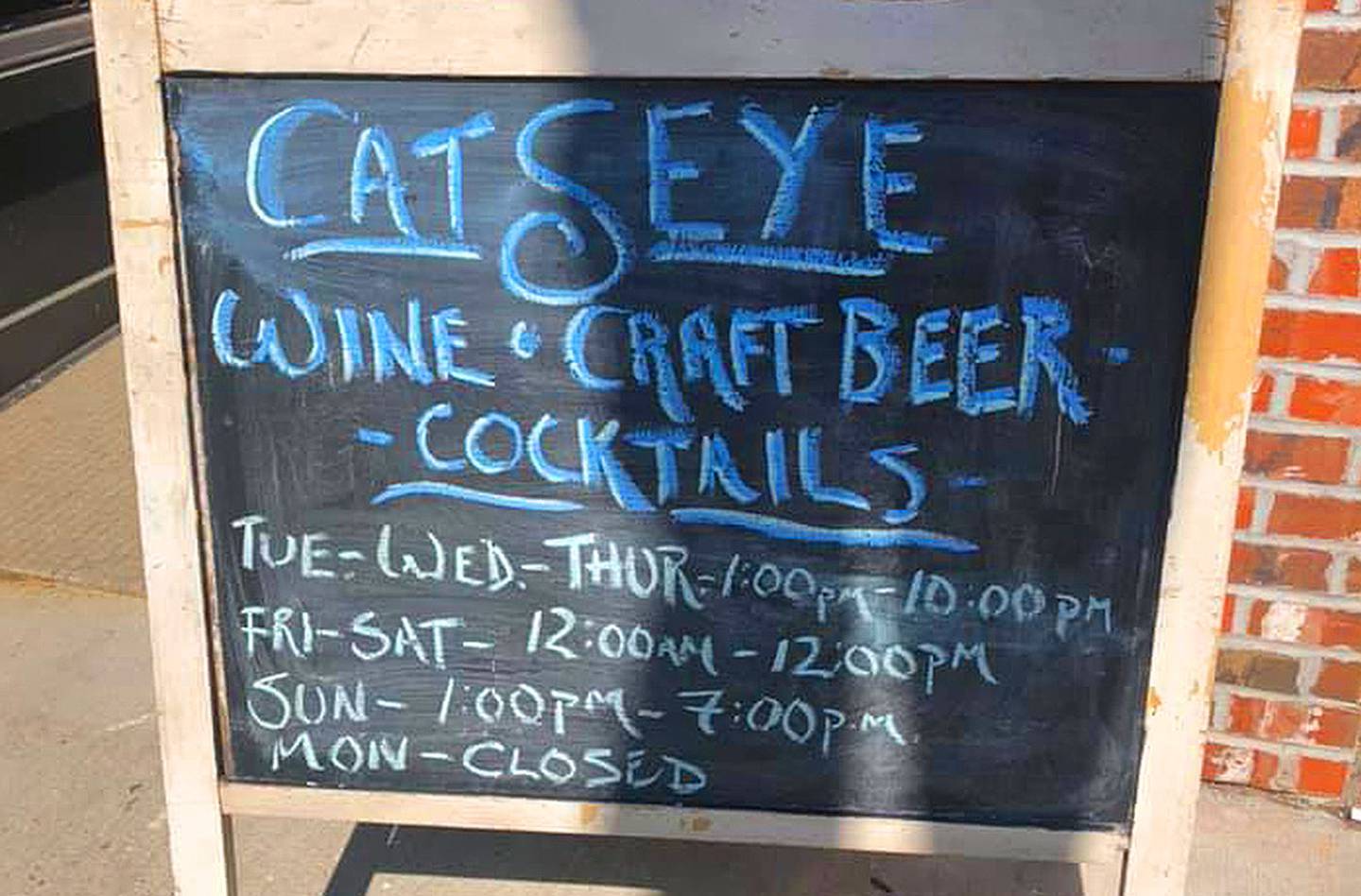 Once you've finished shopping at A Mess of Things, head next door to CatsEye Wine Bar!
CatsEye, also owned by Francie Skoflanc, continues the theme of A Mess of Things. The wine menu, and craft beer list, include locally produced beverages, as well as many other delicious, hard to find, options.
"We had the extra space next to A Mess of Things, and we considered renting it out. As time went on, we started thinking more and more about developing it into a wine bar," Skoflanc said. "We're proud of CatsEye, it's the sort of place you'll want to unwind with friends and family."
CatsEye Wine Bar also sports an an outdoor patio area, perfect for enjoying a beverage or two while still practicing social distance in the heart of downtown Ottawa.
For more information on CatsEye, and a full list of their upcoming events, visit: www.facebook.com/catseyewinebar/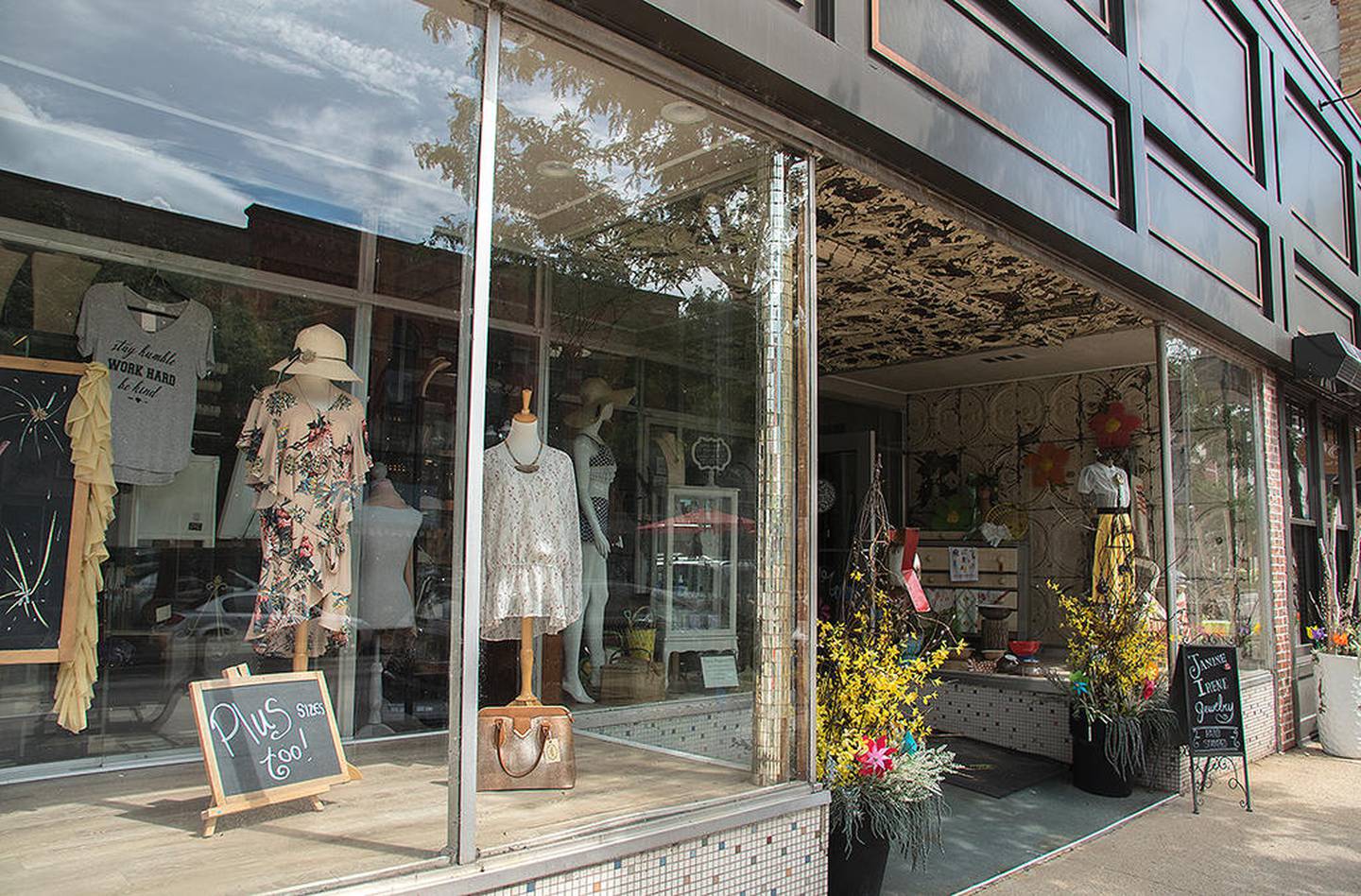 For more information, visit: www.facebook.com/messofthings/
A Mess of Things
726 La Salle St.
Ottawa, IL 61350
(815) 481-2389