The sound of tire tread crunching on small pieces of gravel mixes with the promise of an approaching afternoon rainfall. One by one the four bicycles make their way onto the Illinois & Michigan Canal, stopping just north of where Canal Avenue and Canal Street intersect in Ottawa.
Tom Aussem, of Awesome Ottawa Bike Tour, treats bicyclists to history tidbits along the route, as well as his own, often frank observations.
"One thing about these tours is there is no malarkey. I tell it like it is. And the canal is one of the dumbest things built at the time," Aussem said while standing on the tow path where mules once pulled canal boats. "That canal was a waste of money and never should have been built."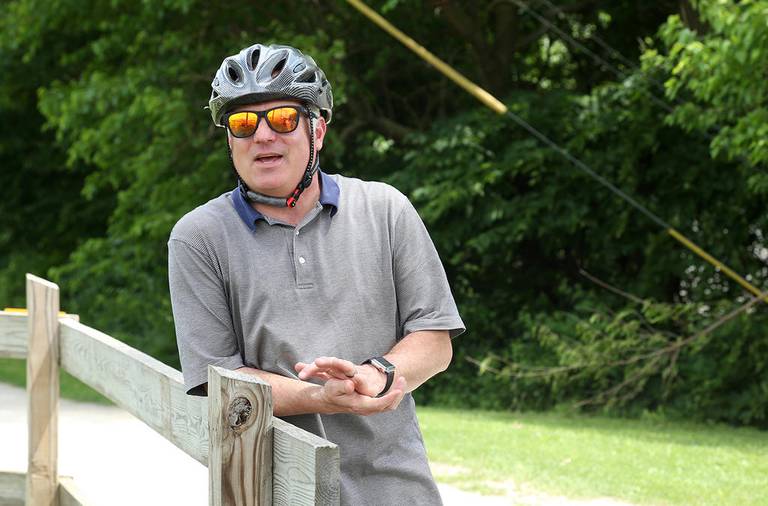 The other three bicyclists seemed to enjoy Aussem's candor during one of several stops on the Awesome Ottawa Bike Tour. Aussem started the Ottawa-based business this spring after tabling the idea for six years, and has been sharing fun facts and local history with mostly tourists as well as some native Ottawans during a seven-mile bicycle tour.
"It brings your family together. I was born and raised here and I'm learning things I didn't know," said Laura Thiry, who was enjoying a recent tour with two of her four children.
The tour includes locations made famous by Abraham Lincoln, as well as lesser-known points of interest such as a portion of the recently excavated lock along the lateral canal.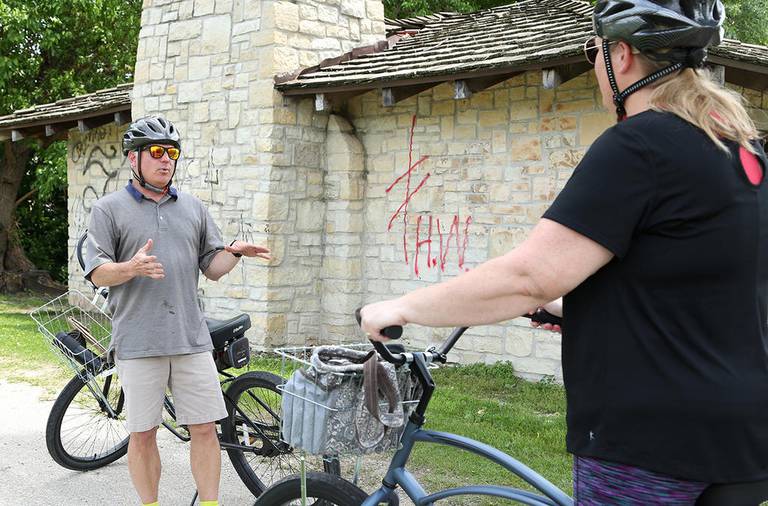 "I liked the lock, and I never knew it existed," said Tess Thiry, 15. "The way he explained it was very easy to picture. He brought history to life."
A long-time local history enthusiast, Aussem remembers being intrigued when he was an 8-year-old by photographs of Charles Lindbergh's mail plane crash in Wedron. At the time Aussem was just beginning to learn to fly.
"I was just born with it. I've always loved Ottawa," Aussem said of his passion for local history and his drive as a child to dig deeper at the Reddick Library. "I'm not a historian. I just love my town."
Most often Aussem said he concludes his tours with a challenge to tourists, encouraging them to explore their own hometowns, as every place has its own colorful past.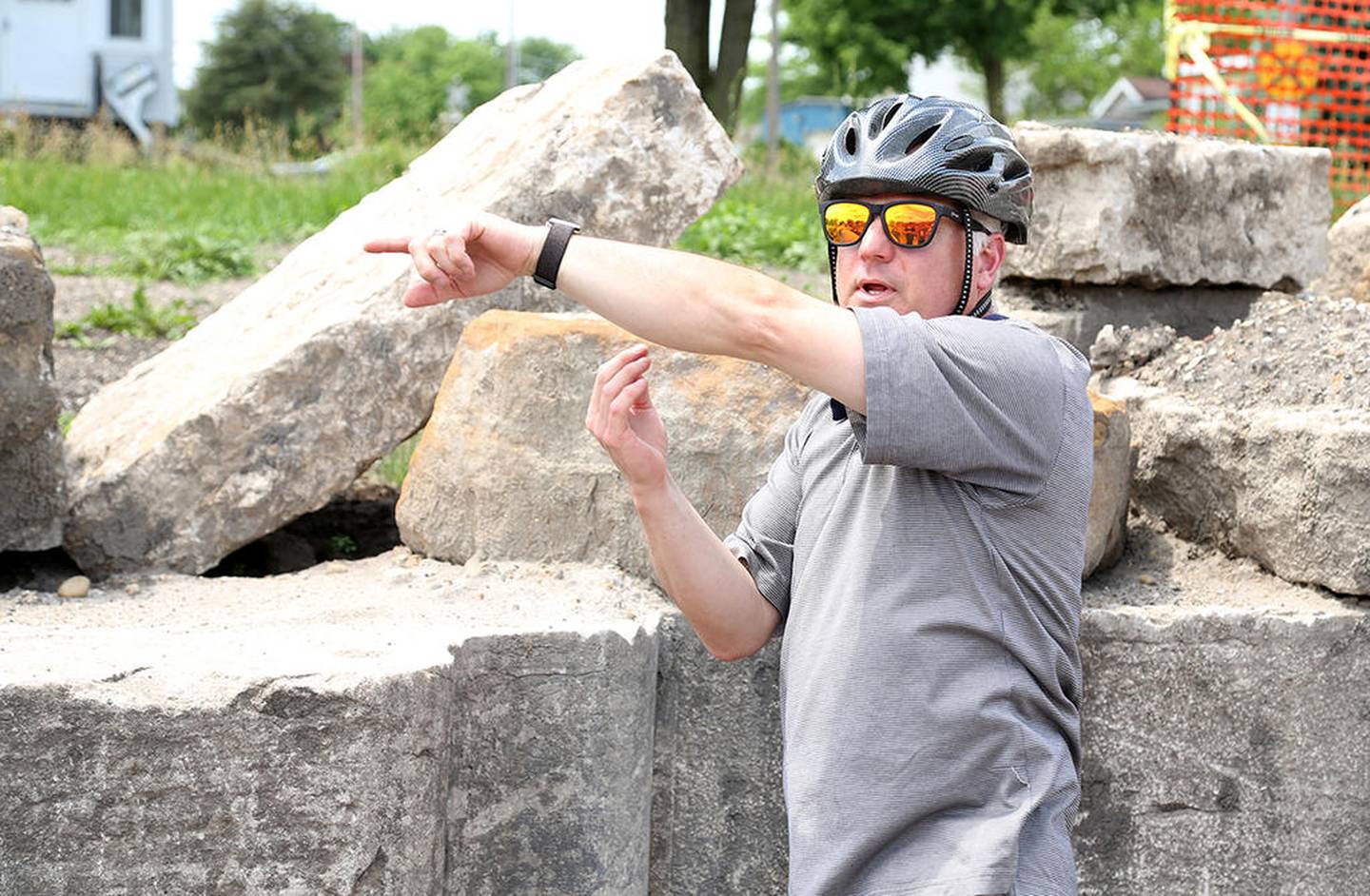 "I want (the tour) to build pride for our people. We should be proud of this town. And there are so many reasons why," he said.
To find out more information or to sign up for a tour, visit awesomeottawabike.com. Walking tours are available as well. Walking tours or tours with your own bicycle are $20. A tour with an O-Town Cruiser is $25. The fleet of five Electra Cruisers, each a different color, represents one of the five colors found in the City of Ottawa flag, excluding white.