About three minutes to the north of Starved Rock State Park, you'll find the Canal Port Bar and Grill, a beautiful brick building nestled in the center of Utica's historic downtown.
For over 25+ years, Canal Port has been a staple of Starved Rock Country, serving a wide array of delicious eats and Illinois craft brews. Join us as we take a tour of this crowd-pleasing bar and grill!
This classic brick pub houses one of the most comfortable and inviting restaurant atmospheres offered in the area.
If you head to Canal Port during the afternoon, you'll be greeted by warm light spilling in from big picture windows. The lights bounce off an original tin ceiling and lacquered woodwork behind the bar. An amazing collection of vintage baseball merch and rare autographs wrap around the bar room, while the attached dining area features an elegant and cozy fireplace, casting the whole room in a warm glow once the sun goes down.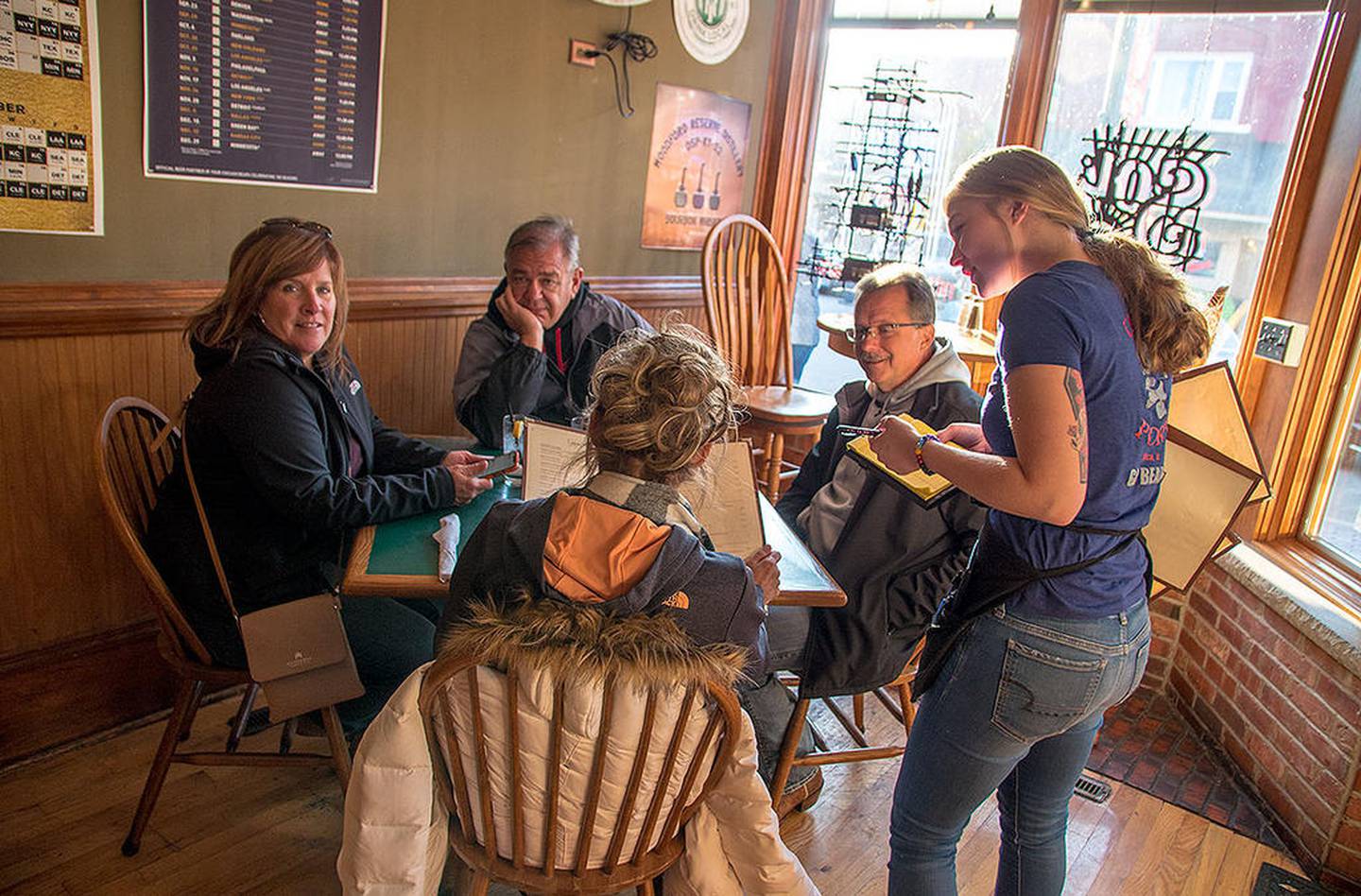 Canal Port's rustic decor is the perfect pairing to the cabin-like interior of the nearby Starved Rock Lodge, and that's exactly what returning patrons love about it.
"It's the sort of place we like going to after the parks. It feels really classic, and they always serve great food," said Mark Oldham of Orland Park, who was enjoying a meal with his family at Canal Port following an afternoon of hiking at Matthiessen.
"We stayed at the lodge a few years ago, and this was our lunch spot almost every day. Once we tried their huge fried mushrooms, we just kept coming back," added Sue Oldham.
While the atmosphere is undeniably unique, it's the food that keeps people coming back to the restaurant.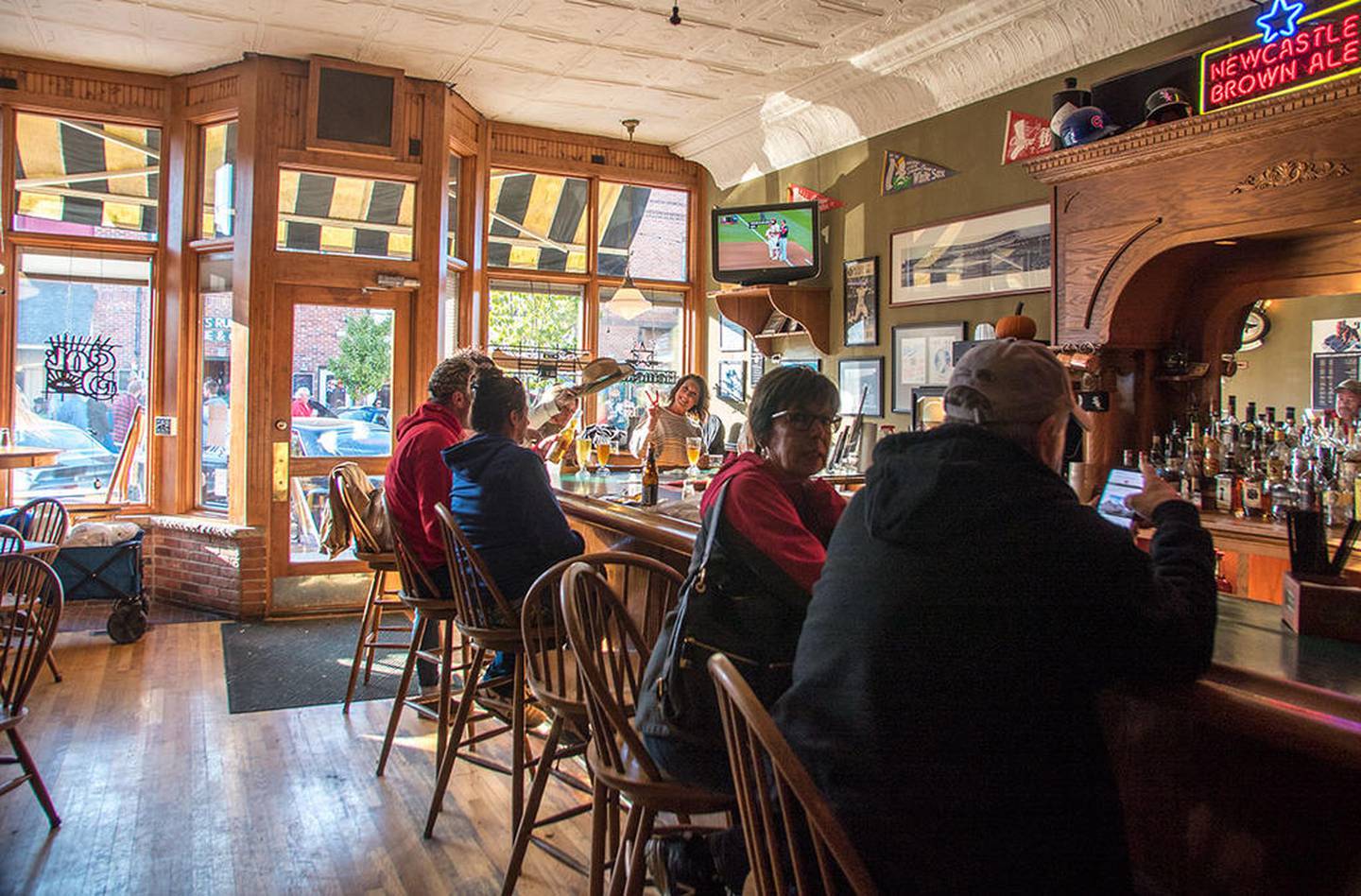 Canal Port gives its customers fine dining quality meals in a casual setting, so it's not usual to see someone in hiking boots and a t-shirt enjoying a signature 14oz ribeye and an ice cold Evil Horse craft beer when you walk into the restaurant.
This fusion of laid back atmosphere and upscale quality is reflected across all their offerings. Homemade, thinly sliced, bar chips sit comfortably on the menu next to freshly flown-in calamari.
Some may try to label Canal Port as serving elevated pub food, but that'd be doing them a disservice. You'll find dinner items like Chicken Piccatta (lightly battered, pan seared chicken, in a white wine and lemon caper butter sauce, served over angel hair pasta) and Trout Almondine (pan seared rainbow trout topped with sugared almonds) in addition to craveable apps like hand battered fried cauliflower and Blue Shell Crab Cake.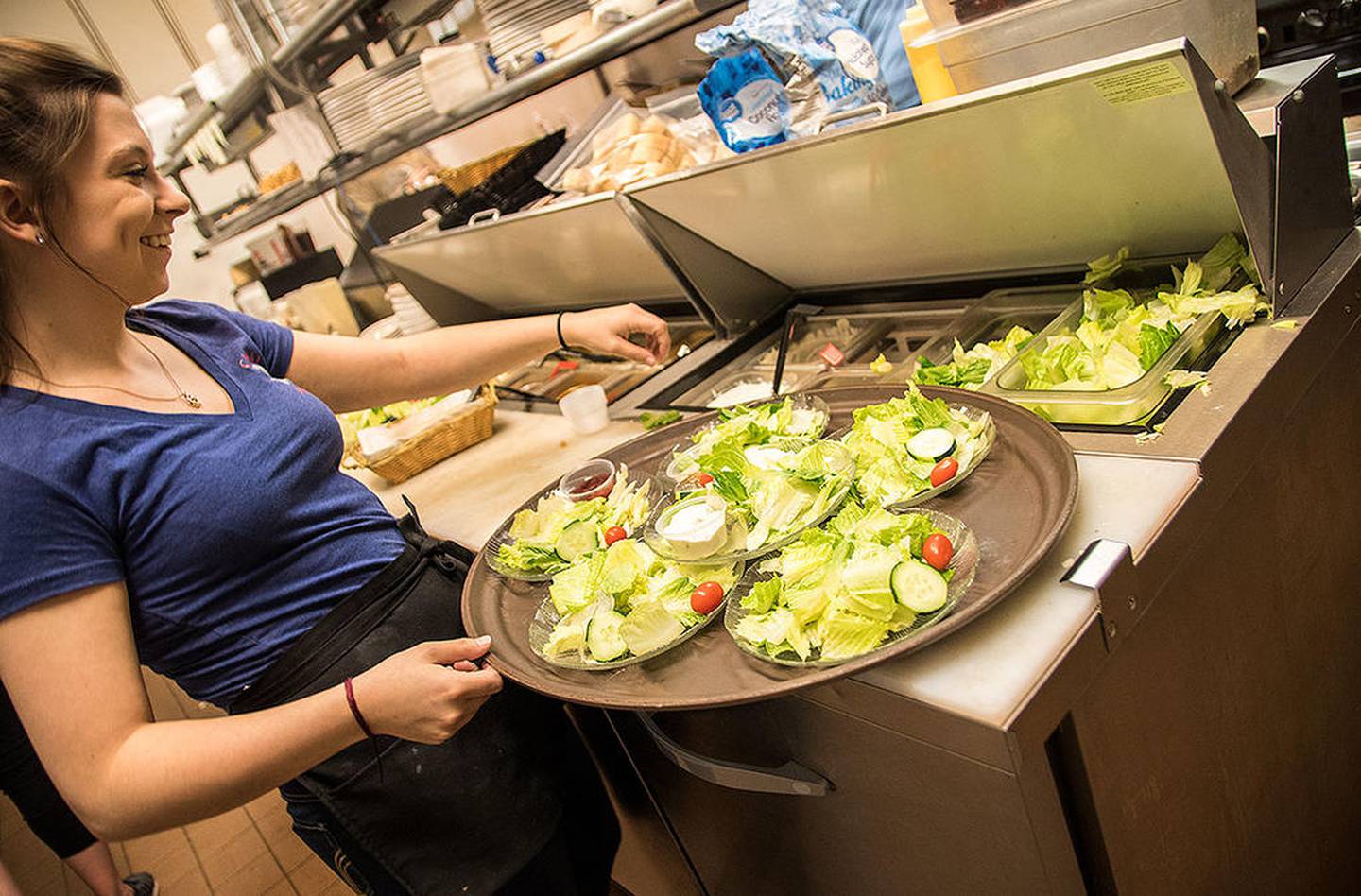 Beyond all these excellent dinner options, Canal Port is also a top-notch lunch destination. They offer a variety of sandwiches, salads, and even homemade daily soups.
"Canal Port isn't really known for having just one special item. I think if you asked a table of six people, they'd all say they have a different go-to entree or appetizer. We're really proud of that, having quality items across the board," said long-time Canal Port owner Jason Harman. "Fish and chips are probably our most sold item, year-round."
Canal Port is located just a stone's throw away from its namesake, the I&M Canal, and within a short drive of dozens of other great attractions, making it a true port for passing travelers.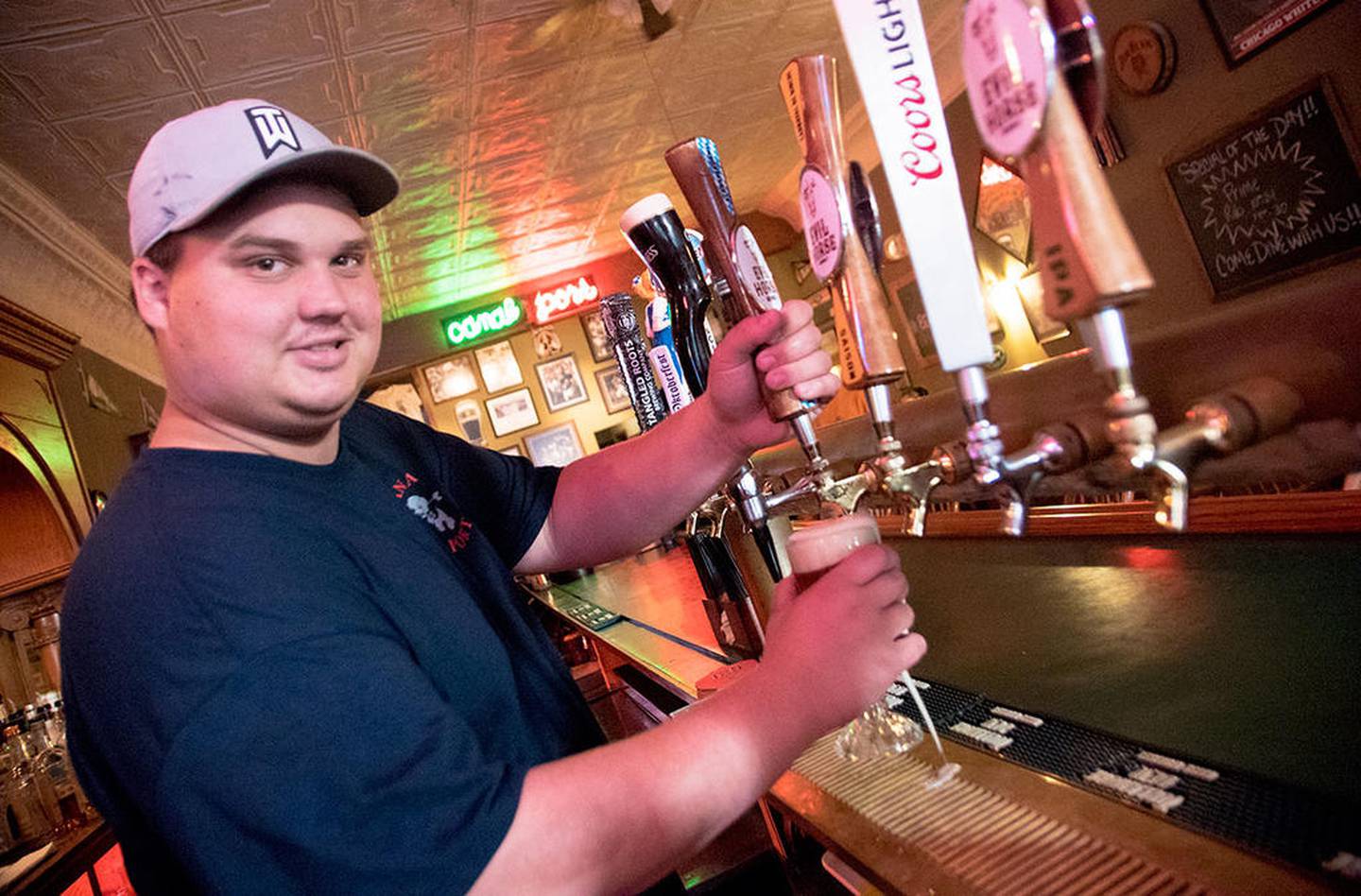 "I'd say at any given point there's about half locals and half tourists in the restaurant," said Harman. "That makes for a really good mix of customers. The visitors get recommendations from the regulars, the people who really know the menu inside and out. I've seen them talk a lot of people into trying our Fried Mushrooms, those are always a surprise favorite."
Another highlight of Canal Port is their lively bar. With a wide variety of crafts and domestics on tap, it's a great spot to grab a drink and catch up with friends. This year saw special tap takeovers by local brewer Tangled Roots (who brought a special brew made just for the 50th anniversary of Utica's Burgoo Festival to the bar) and Evil Horse brewing out of Crete, Illinois.
If beer isn't your thing, Canal Port still has you covered, the bar is fully stocked to make mixed drinks, they even offer cans of San Pellegrino and bottles of Hanks Root Beer for the youngsters.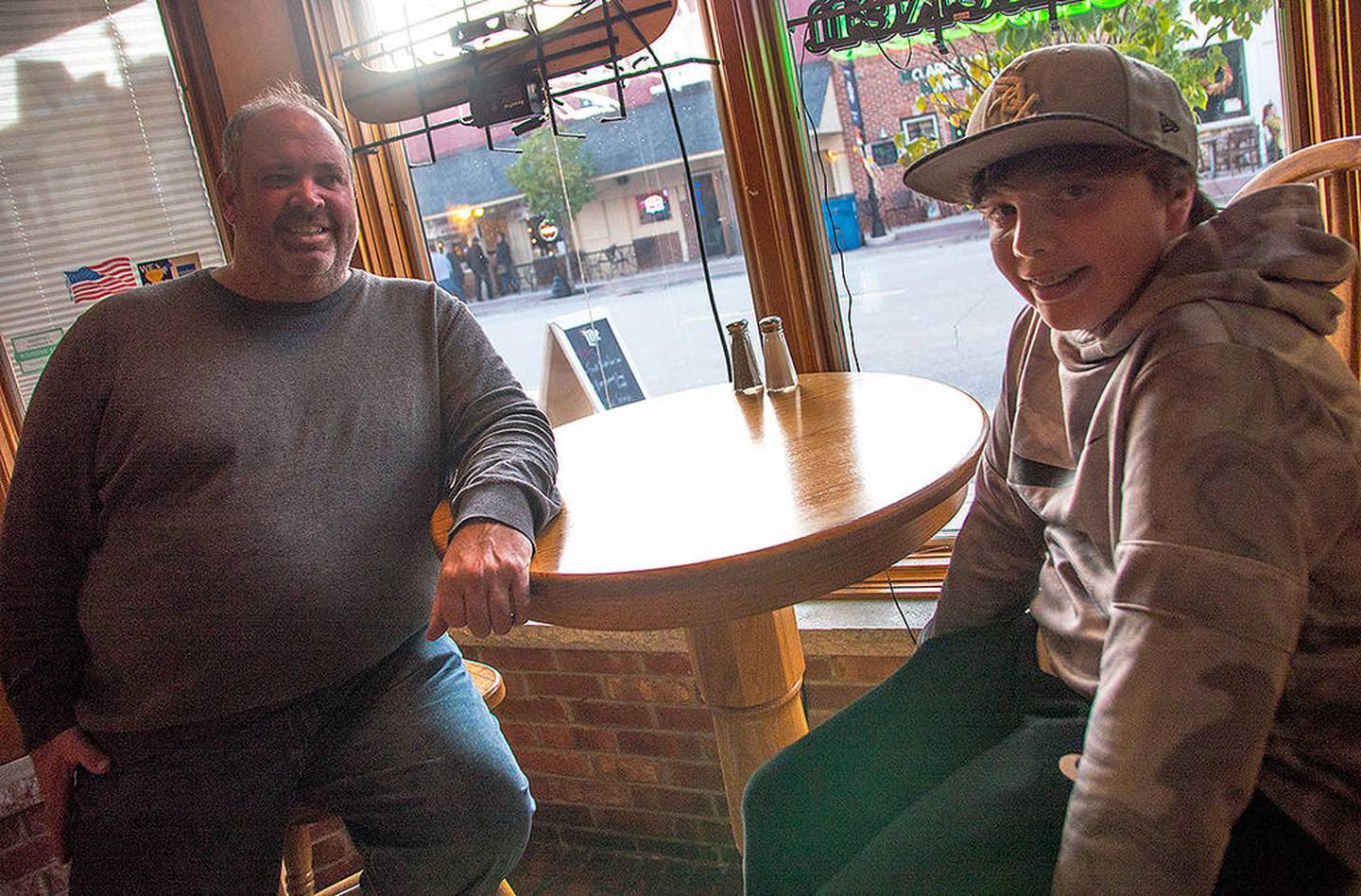 The Canal Port Bar and Grill is an excellent place to come and relax, no matter what you're craving. You'll be treated to a delicious meal, quality beverage and good conversation, all in a comfortable and convenient location.
"I had one of our Ribeye steak sandwiches for dinner last night, and...it was just delicious. When you're here every day, it's hard to take a step back and really admire what your kitchen is doing. But when I ate that, I was really proud. We've got a great team that's putting out some really good food. I hope people come out and give it a try next time they're in the area," said Harman.
With the holiday season quickly approaching, Canal Port makes for an excellent location to host family gatherings, work parties or even just a night out with friends. Be sure to call ahead to reserve your party in advance!
For more info and to see a full menu, visit www.canalport.com!
Canal Port Bar and Grill
Location: 148 Mill St, North Utica, IL 61373
Phone: 815-667-3010
Hours: Sunday - Monday 11 a.m. - 8 p.m., Tuesday-Thursday 11 a.m. - 9 p.m., Friday - Saturday 11 a.m. - 9:30 p.m.