About 10 minutes to the west of Starved Rock State Park, Star Union Spirits is leading the charge at reviving a historic former factory and building the foundation for a new arts community.
This new generation of nano-distillers are pairing a small batch spirits tasting room with an intimate performing arts venue, in hopes of crafting a space where tradition and progress can co-exist.
The name Star Union Spirits harkens back to Peru, Illinois' first licensed alcohol producer, Star Union Products Company. After an impressive 121 years of operation, the Star Union Products Company officially shuttered its doors in 1966.
With it's absence, this iconic brewer left a cask-shaped hole in the community that was never filled. Until now.
"We knew the city could support a local distiller, we've got more than 100 years of history to prove it," said Star Union co-owner Bob Windy, with a laugh.
Star Union co-owners Bob Windy and Jeff Yosowitz will be the first to admit they didn't have the most conventional path to owning a distillery.
After meeting through their sons' Chicago school more than a decade ago, the two began working closely together in a social club with other dads. The group would primarily organize park clean-ups and other activities, but it would also serve as their springboard into distilling.
"We were on a camping trip, about 10 or 11 years ago, and Bob brought along a bottle of his homemade wine. I said 'Wait, what do you mean you made that?…I want to make that!' and that was sort of our origin. We started making wine together on the weekends," said Yosowitz.
Over the years, their winemaking transitioned to spirits. As the hobby consumed more and more of their free time, they began seriously considering building a business around their passion.
"We always said, if we get the opportunity to do this for real, we need to do it right. Luckily, that opportunity presented it's self three years ago," added Yosowitz.
"We have to first make a beer to make whisky, or we have to make wine if we want to make a brandy. So for example, if we put 100 gallons of beer into our wash still, we'll get out about 10 gallons that can go into the spirits still. The sprits process is a lot more involved than people think," Yosowitz said.
Windy and Yosowitz didn't come into this venture without doing their homework. In the three years they've been developing Star Union, they toured more than 200 other craft distilleries and spoke with their owners.
Since opening it's doors in November of 2018, Star Union has turned out batches of apple brandy, cherry brandy, two varieties of grape brandy, a grappa, 75% corn - 25% rye whisky, 100% corn whisky, barrel aged blackberry brandy, vodka, and grape vodka.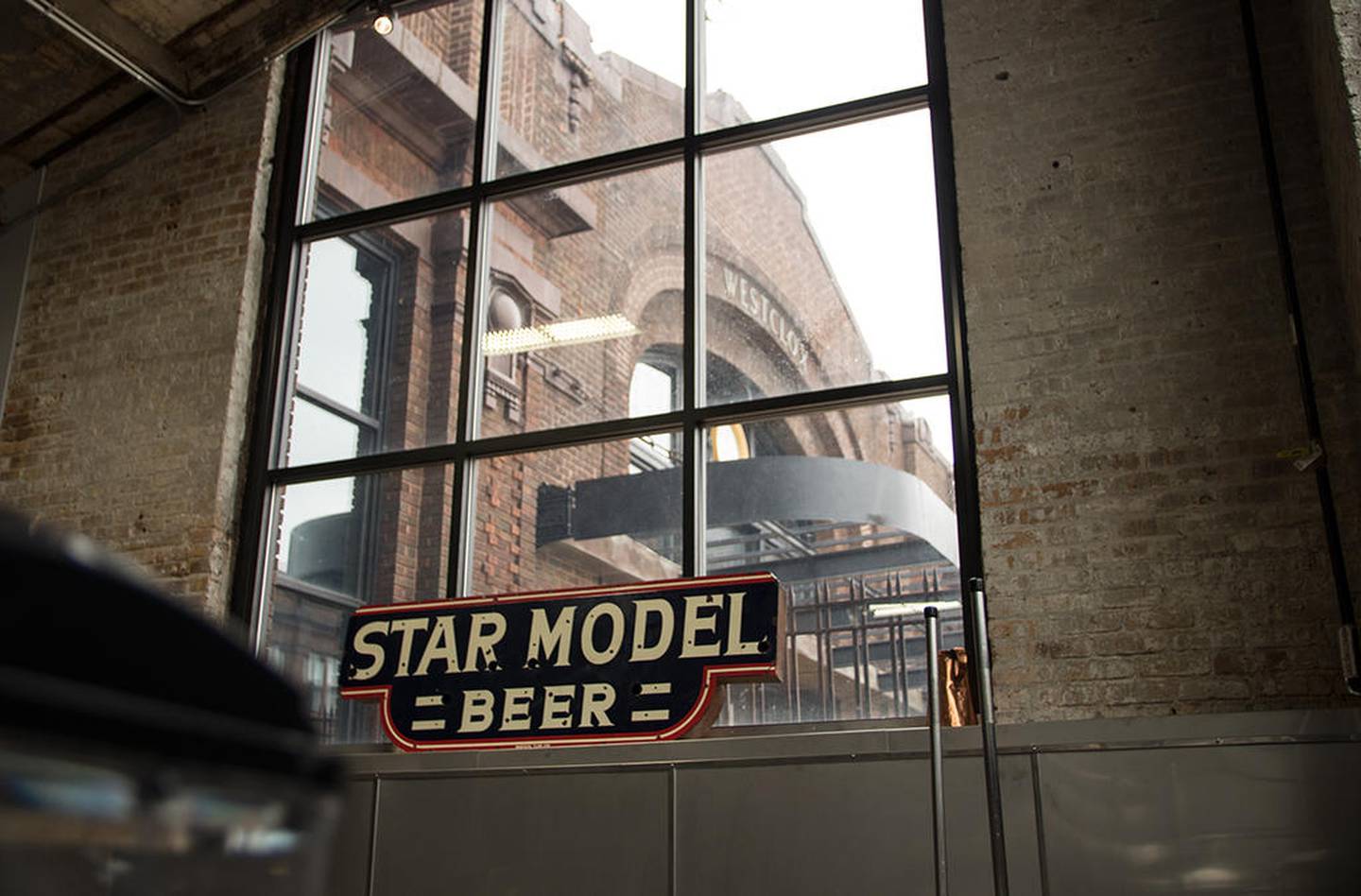 Windy's connection to the old factory building that now houses his businesses is just as improbable as his journey into distilling. His grandfather worked there for many years.
The Westclox clock manufacturing company, once one of the largest and most widely known employers in Starved Rock Country, was housed inside a sprawling 350,000-square-foot factory. This gorgeous turn-of-the-century brick structure was left vacant in 1980, and badly fire damaged in 2012.
But thanks to a enclave of entrepreneurs, The Westclox building now plays host to a yoga studio, a recording company, an art gallery, a flashlight wholesaler, and yes, even a distillery.
"We feel we have a great opportunity here, we love the space. My grandfather worked in this building so there's a big personal connection. We've got a lot of room for expansion and growing our operation, which we're already considering," Windy said.
"We love being a catalyst in this building," Yosowitz added. "This side of Peru, particularly the Westclox building, is becoming a major arts hub for the area, we're happy to do our part."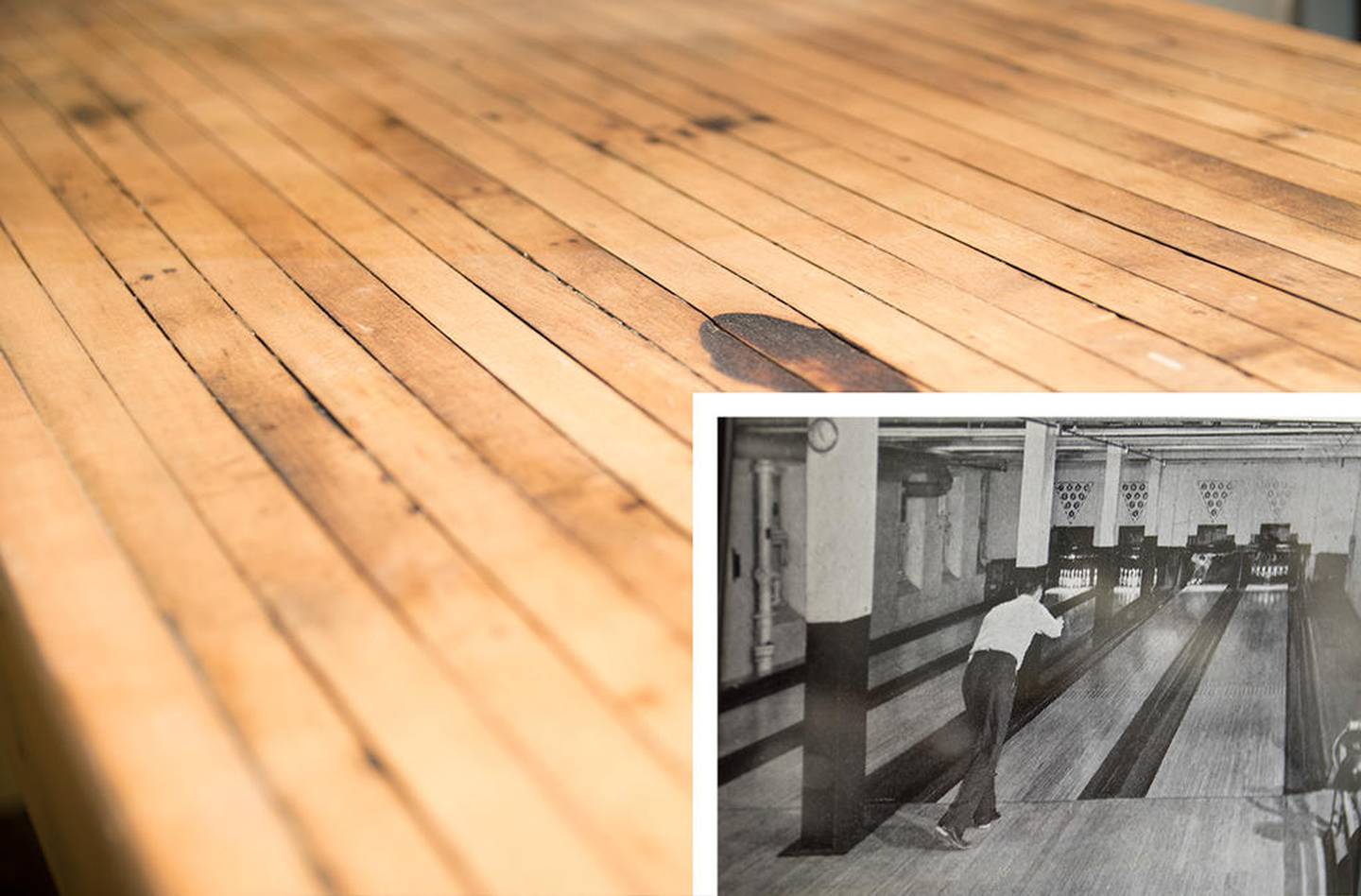 Star Union Spirit's dedication to preserving the history of the building is evident even in their tasting room. One of Westclox's old bowling lanes, a rare amenity offered to factory employees, has even been repurposed as their main bar top. Old factory window frames serve as the foot rail.
"We found it just wasn't cost effective to open up something like this in Chicago. But out here we could get a really impressive building and still use the best local talent," Windy said.
Take for example local woodworker Ryan Giacometti, who played a major part in designing the space. The tasting room features shiplap barnwood lining the walls, a massive window overlooking the distillery operations, and even a large chandelier.
So what spirits are next for Star Union?
Having recently added Casey Beall to the team, a veteran distiller in his own right, Star Union is using their new hire's knowledge to expand into aged rum and agave. The team will also be hosting their first bottling party soon.
"Everybody's interested in the process, so we're going to have some bottling parties coming up. That'll give our customers a chance to get really hands on with the process," Windy said.
A major part of Star Union's initiative is to bring an eclectic mix of live performances to the Westclox building's atrium. Their upcoming event schedule features everything from experimental jazz to a recycled materials fashion show.
Partnering with their building neighbors NCI Artworks and Audio Out, Star Union will be hosting their first major concert, Jon Langford and Sally Timms (of the punk rock iconoclast band The Mekons), on Saturday May 11th, 2019.
The duo will visit the Westclox atrium on the tail of a sell-out European tour. In advance of the highly anticipated concert, NCI Artworks will be hosting a gallery showing of Jon Langford's art on Friday May 10th, followed by a special screening of The Revenge of The Mekons documentary film. (For more information visit: www.nciartworks.com)
"We want to challenge our customers. Not only their palate, but also their musical taste. I know Jon Langford is really looking forward to it. He always makes a joke about traveling to Peru…Illinois! The fact they're coming off this major record release, this big European tour, then playing our small place. It's huge for us," Windy said.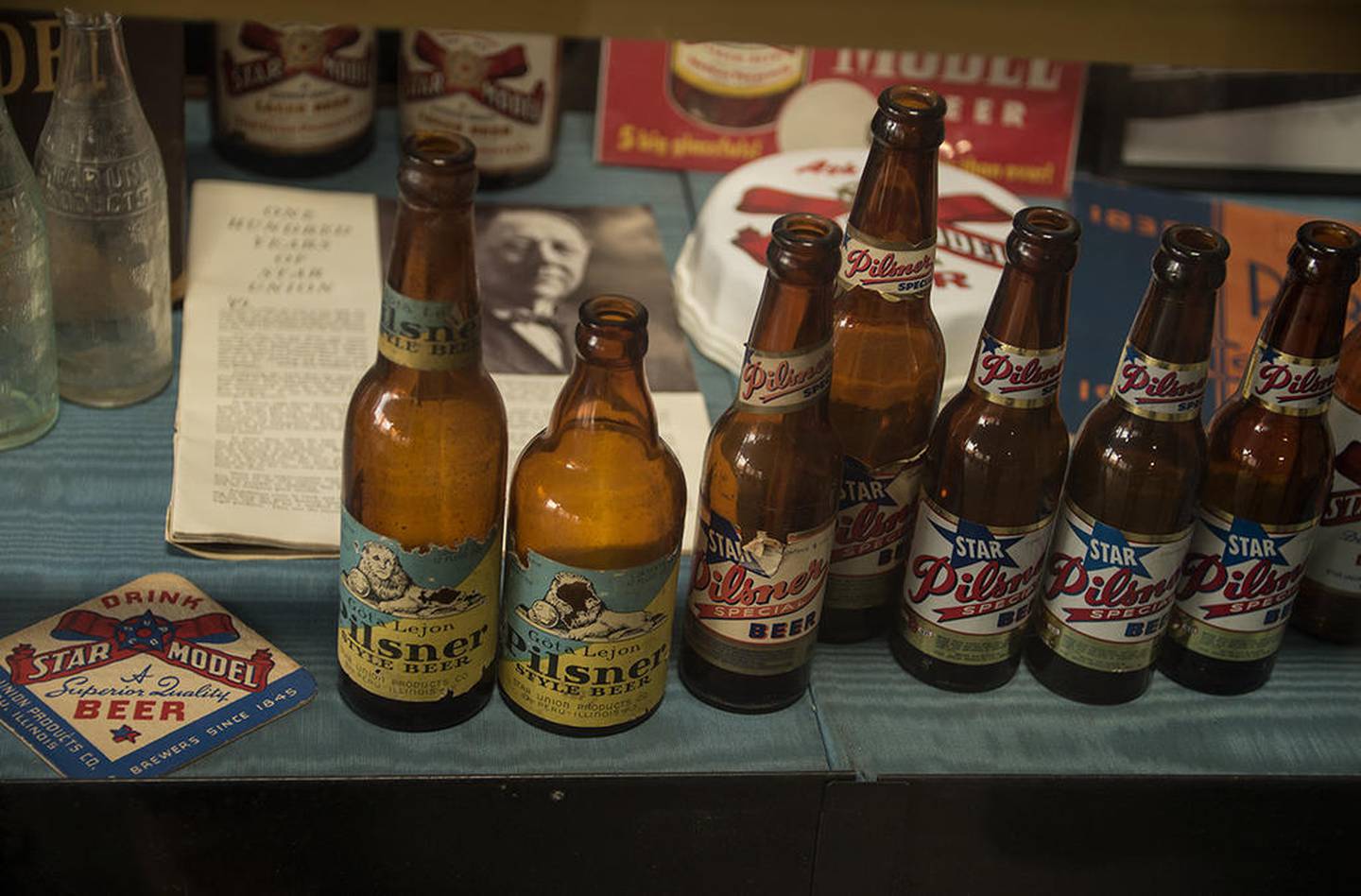 Beyond the impressive array of distilling equipment, there's a row of glass cabinets lining the eastern wall of the building. These cases house the definitive history of Star Union's namesake.
From nearly 100 year old beer cases to perfectly preserved coasters, this miniature museum is a testament to how invested Windy and Yosowitz are in the community, and how the community is supporting them back.
"A few months ago a local guy came in, he heard we were collecting old Star Union products. And out of the blue, he gave us this chair that was used in the factory. The community is really embracing the history," Yosowitz said.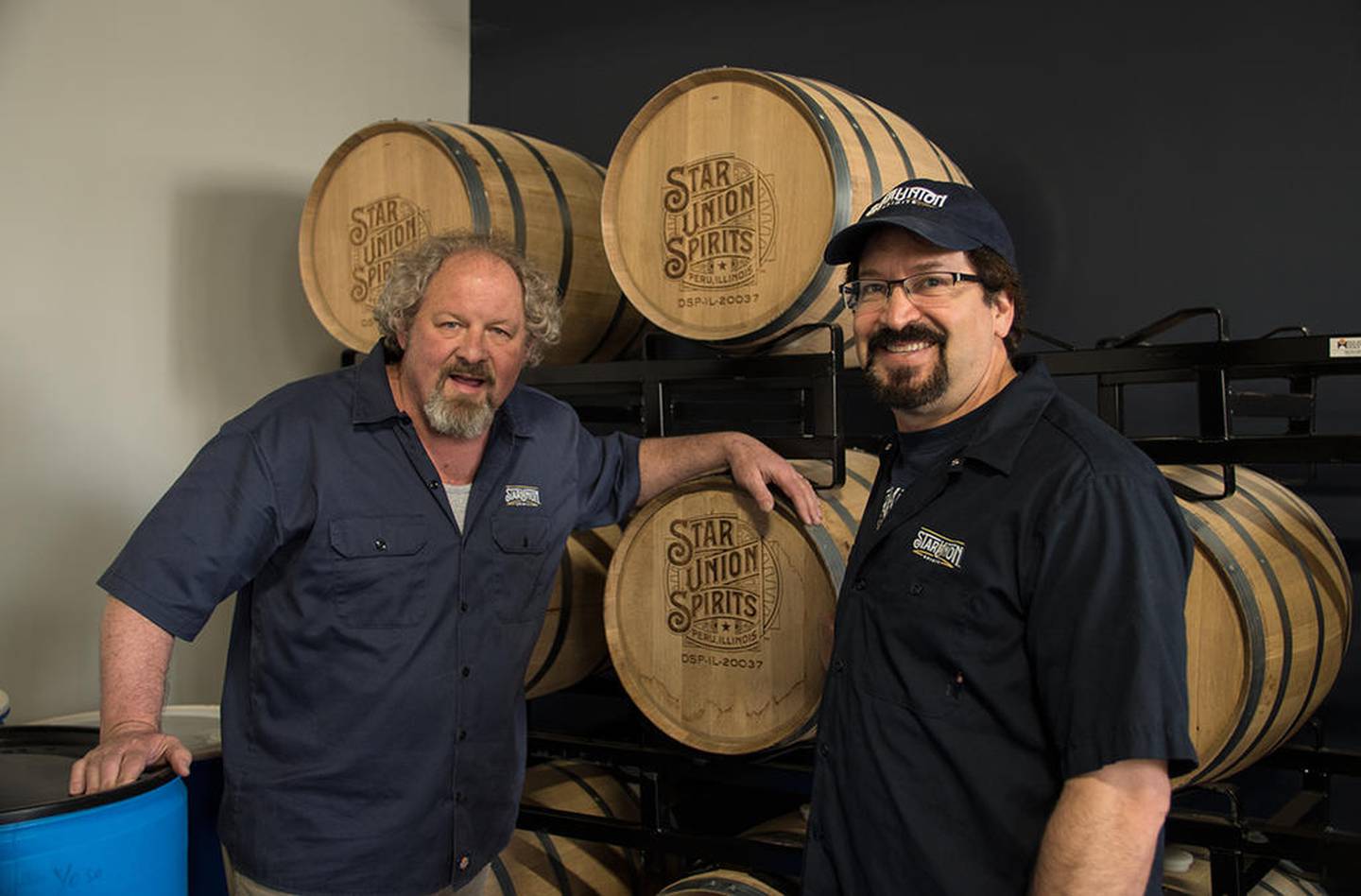 This bold new project is fueled by dedication to craft and built on a foundation of history.
"We still live in Chicago, we commute out here for this. I think that tells you the passion we have for distilling and for the community. We looked at places in the city, but nothing had the character of the Westclox building," Yosowitz said.
"I want people from Chicago to know this area is every bit the vacation spot Door County or Traverse City is," Windy said.
To learn more about this hidden gem of Starved Rock Country, visit Star Union Spirits on Facebook or at www.starunionspirits.com