When you walk into Café 129 – formerly Z-Best Café – in Sheffield, it gives off a small-town diner vibe.
It's a small, intimate setting with compact tables, a counter where customers can eat, and a view into the kitchen.
But Café 129 is anything but a small-town diner.
Café 129′s chef is a graduate of the Culinary Institute of America, which has produced some of the world's top chefs, including the late Anthony Bourdain and Duff Goldman.
Café 129 has a fairly limited permanent menu, but offers specials throughout the week and several featured menu items each weekend.
There were several mouthwatering specials available when I went with a small group on a Saturday night.
One in particular caught my attention – a sirloin stuffed with spinach artichoke dip and grilled shrimp, with a side of buttermilk mashed potato and the vegetable of the night, which was zucchini, for $22.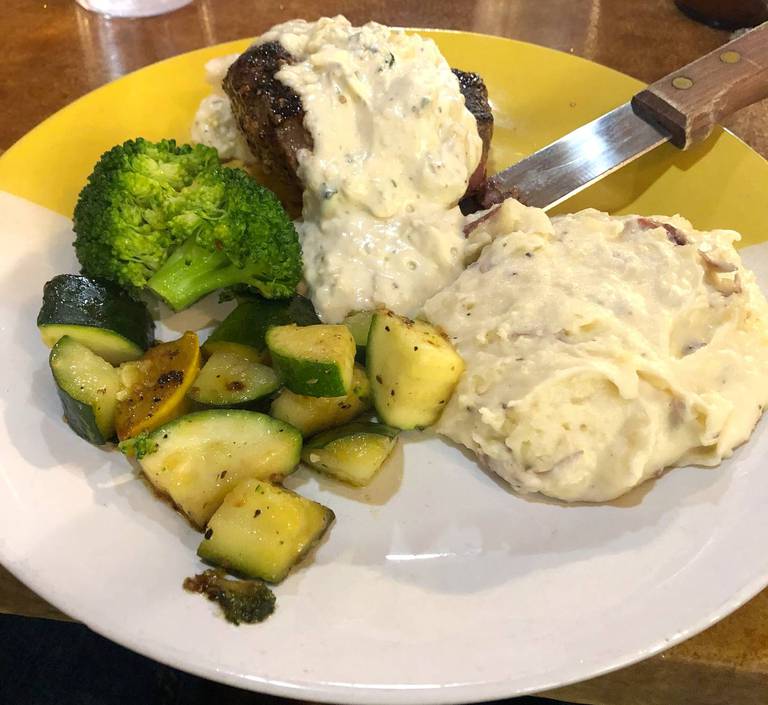 It did not disappoint.
The steak was cooked well and was very tender and juicy, while the creamy dip and grilled shrimp provided plenty of flavor and paired well with the meat.
And those buttermilk potatoes … oh boy. They were so smooth and savory. Perhaps the best mashed potatoes I have ever had. Everyone in the group agreed the potatoes were amazing.
While I went with a special, the other three members of my party ordered from the menu.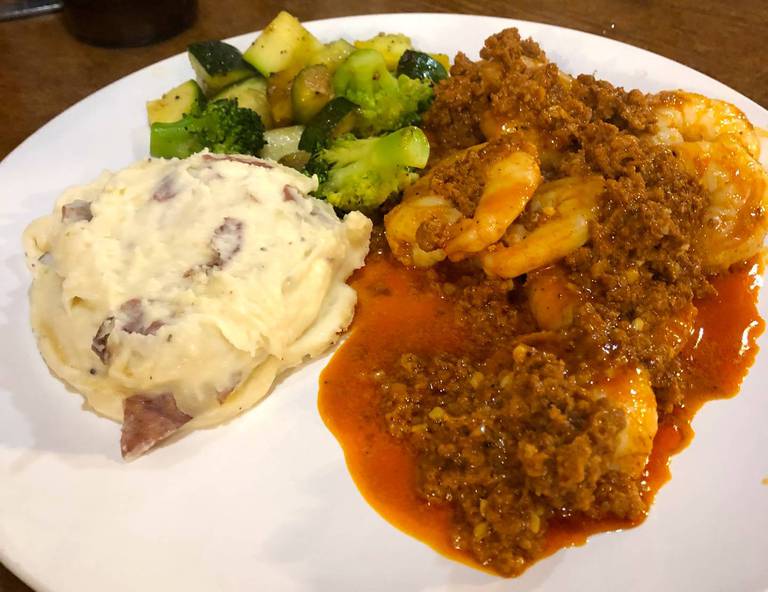 One person chose the chorizo honey garlic shrimp ($20), featuring grilled shrimp sautéed in honey, soy, garlic and lemon butter and tossed with chorizo; one ordered the chicken Caprese, which was a grilled chicken breast topped with fresh mozzarella, roasted red tomato and balsamic syrup ($17); and the fourth person selected a traditional pasta Alfredo with chicken ($18).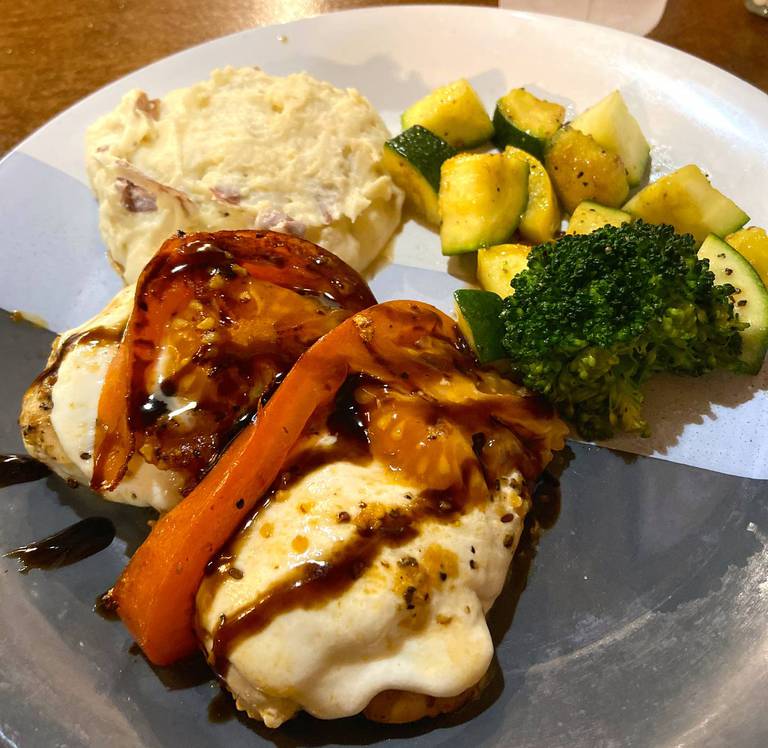 Everyone was satisfied with their meal.
Along with the delicious entrees, Café 129 offers several tasty appetizers, and our group went with coconut shrimp ($13) and pork pot stickers ($10).
The shrimp was crunchy, and the sweet chili sauce added a nice kick, while the pot stickers had an enjoyable filling and another excellent sauce, orange sesame.
I rarely – and I mean maybe once or twice a year – order dessert when I go to a restaurant, but it's hard to pass up at Café 129 with the sweet options offered.
We went with the caramel pecan bread pudding with cinnamon ice cream. The only word to describe it is incredible.
The bread pudding has a nice cinnamon flavor and is drizzled with a caramel sauce and topped with toasted pecans.
The slice is enough for four people, but since two in the group gave up sweets for Lent, they had to watch us eat the heavenly dessert.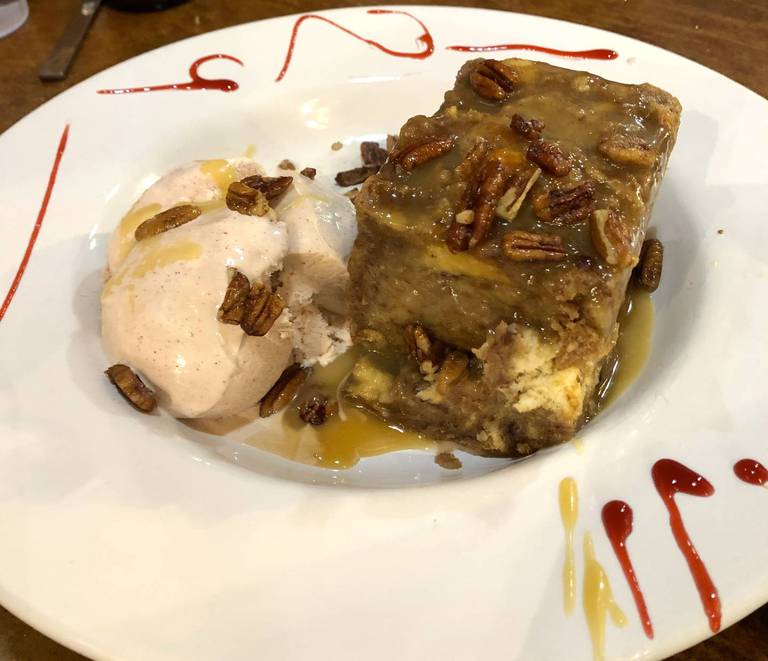 One thing to note about Café 129 is that it does not serve alcohol but you can bring your own. Two members of the group brought a couple beers. While we drank one, our server took the others and put them in the refrigerator until we were ready for a second round. While not something you typically see, it's nice because you know you'll get exactly the drink you want.
Overall, the entire experience at Café 129 – from the atmosphere to the food and staff – was excellent.
It's a great place to celebrate an occasion, have a date night or simply enjoy some incredible food that's a little different than you normally find in the area.
I can't wait to go back.
• The Mystery Diner is an employee at Shaw Media. The diner's identity is not revealed to the restaurant staff before or during the meal. The Mystery Diner visits a restaurant and then reports on the experience. If the Mystery Diner cannot recommend the establishment, we will not publish a story.
IF YOU GO
WHAT: Café 129
WHERE: 129 S. Main St., Sheffield
PHONE: 815-454-2425
INFORMATION: Facebook at shawurl.com/3ef8