It's fitting the dining room of Bobaluk's in downtown Marseilles has a framed photo of the Chicago skyline, because the Polish sausage, beef and hot dogs are a taste of the Windy City right in our backyard.
All three hold up to city standards.
But Bobaluk's has an even more distinctive menu beyond its Chicago-style flavors.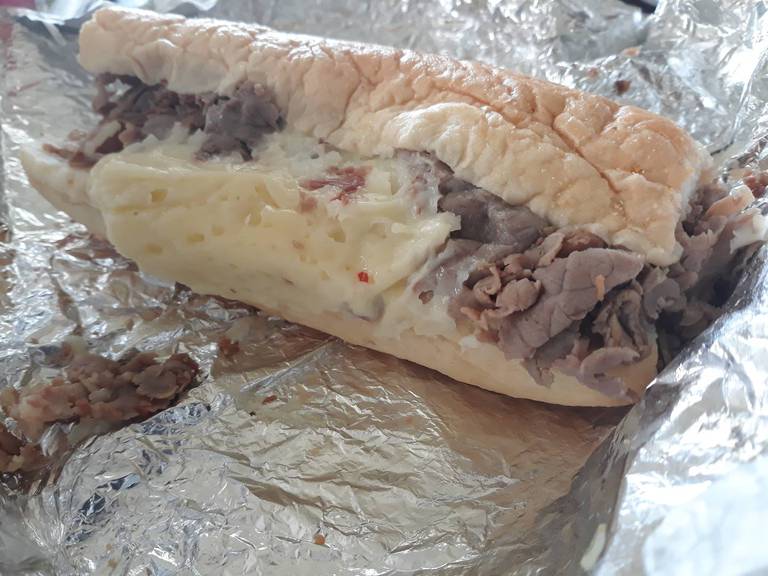 The hand-cut french fries are a must-try, and I'll say they are the best fries I've eaten in Starved Rock Country. The order comes in a seemingly bottomless bag, and the fries have a full potato flavor and are salted and seasoned to perfection.
They are the perfect complement to a Maxwell Street Polish, Chicago-style dog or cheesy beef.
Also, anyone who steps up to the counter to order will have their attention stolen by Bobaluk's amazing dessert display. The case features gigantic versions of chocolate chip and peanut butter cookies, as well as fudge brownies. It also has a number of Italian pastries, like cannoli, biscotti and Sicilian S cookies, among others.
I opted for one of the specials: For $7.50, I ordered two Maxwell Street Polish sandwiches topped with grilled onions, a large order of handmade fries and a fountain drink. I also added the monstrous cheesy beef sandwich ($7), which is stacked with Italian beef and full of shredded mozzarella cheese – and primed for dipping.
My dinner companion chose another one of the specials: For $7.95, she ordered two chili cheese dogs, curly fries and a fountain drink. The chili cheese dogs didn't disappoint, but my companion was wowed by the curly fries, noting "these have a really good seasoning."
I couldn't escape without trying the pizza, which was more in the New York style with a thin crust. The slice of sausage and pepperoni had to be folded over to avoid it flopping over on itself.
From the dessert display, my companion and I shared a peanut butter cookie that easily served two.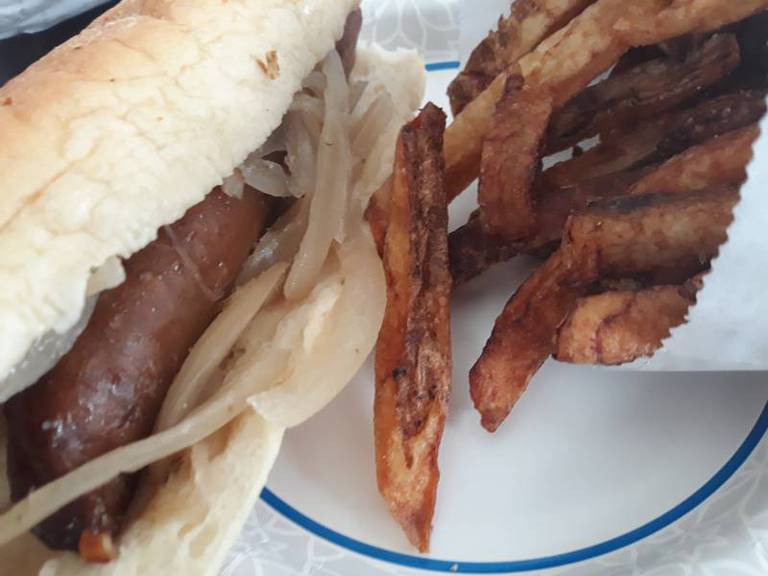 Bobaluk's also makes broasted fried chicken, and dinners are served with cole slaw, fries and bread, but that will have to be something we try on a different day. The portions at Bobaluk's are generous, and we had full stomachs.
When visiting Bobaluk's, diners order at the counter, but they can call ahead to have their order ready for them. If they choose to dine in, there are a number of booths in two separate rooms, making it easy to socially distance. Also, there are tables with umbrellas set up on the downtown sidewalk for outdoor dining. During the summer months, there always has been al fresco dining, even before the pandemic.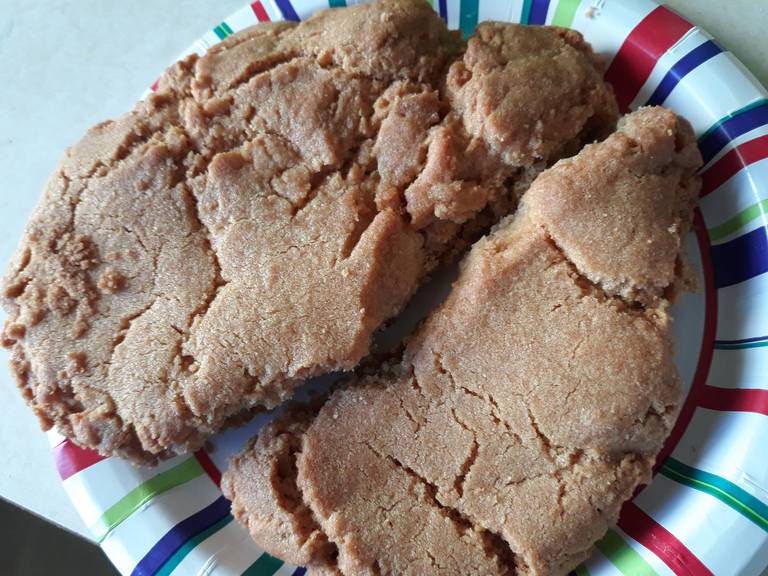 The menu lends itself well to lunch, or anyone looking for a quick, but quality dinner. The dining also is very casual, so it's a good place to bring children or to go after a day outdoors.
• The Mystery Diner is an employee at Shaw Media. The diner's identity is not revealed to the restaurant staff before or during the meal. The Mystery Diner visits a restaurant and then reports on the experience. If the Mystery Diner cannot recommend the establishment, we will not publish a story.
IF YOU GO
WHAT: Bobaluk's Beef & Pizza
WHERE: 458 Main St., Marseilles
PHONE: 815-795-5272
INFORMATION: www.facebook.com/bobaluks