Ottawa Canal Association President Arnie Bandstra kayaks on the Illinois and Michigan Canal in Ottawa on Tuesday, April 13, 2021. Bandstra built the kayak himself in 2015, and it took about six months to complete, he said. Water pumps have nearly filled the canal, making the waterway now available for recreation.
A ribbon-cutting is planned at 2 p.m. Saturday, May 22, to dedicate the newly re-watered canal.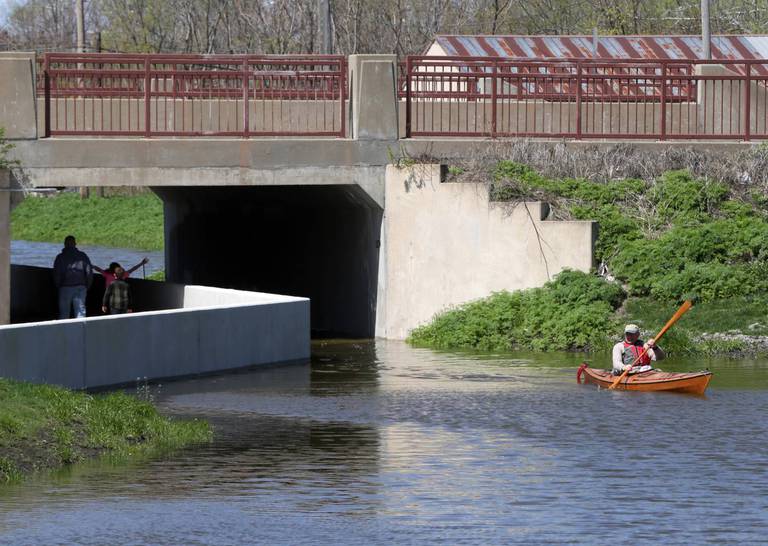 Note: This recently re-watered stretch of the canal is now open to kayaks and canoes, easy access can be found near the I&M Canal Toll Collectors House (1221 Columbus St, Ottawa, IL 61350).