Aug. 3 marks 90 days left until the end of Illinois and Michigan Canal National Heritage Area passport contest.
Visit 35 historic, natural and cultural sites and get a passport stamped for prizes and a drawing.
The 90-day countdown will be marked on the Facebook page for the I&M Canal National Heritage Area, with suggested schedules. Travelers can share their passport adventures on social media using the hashtag #IandMCanal.
Pick up a free passport at any of the participating locations or contact the Canal Corridor Association to have one mailed. There is no cost to participate in the program. Return passports to the Canal Corridor Association at 754 First St., La Salle, IL 61301 to claim prizes. Prizes will be processed after the close of the contest. To learn more about the contest rules go to iandmcanal.org/passport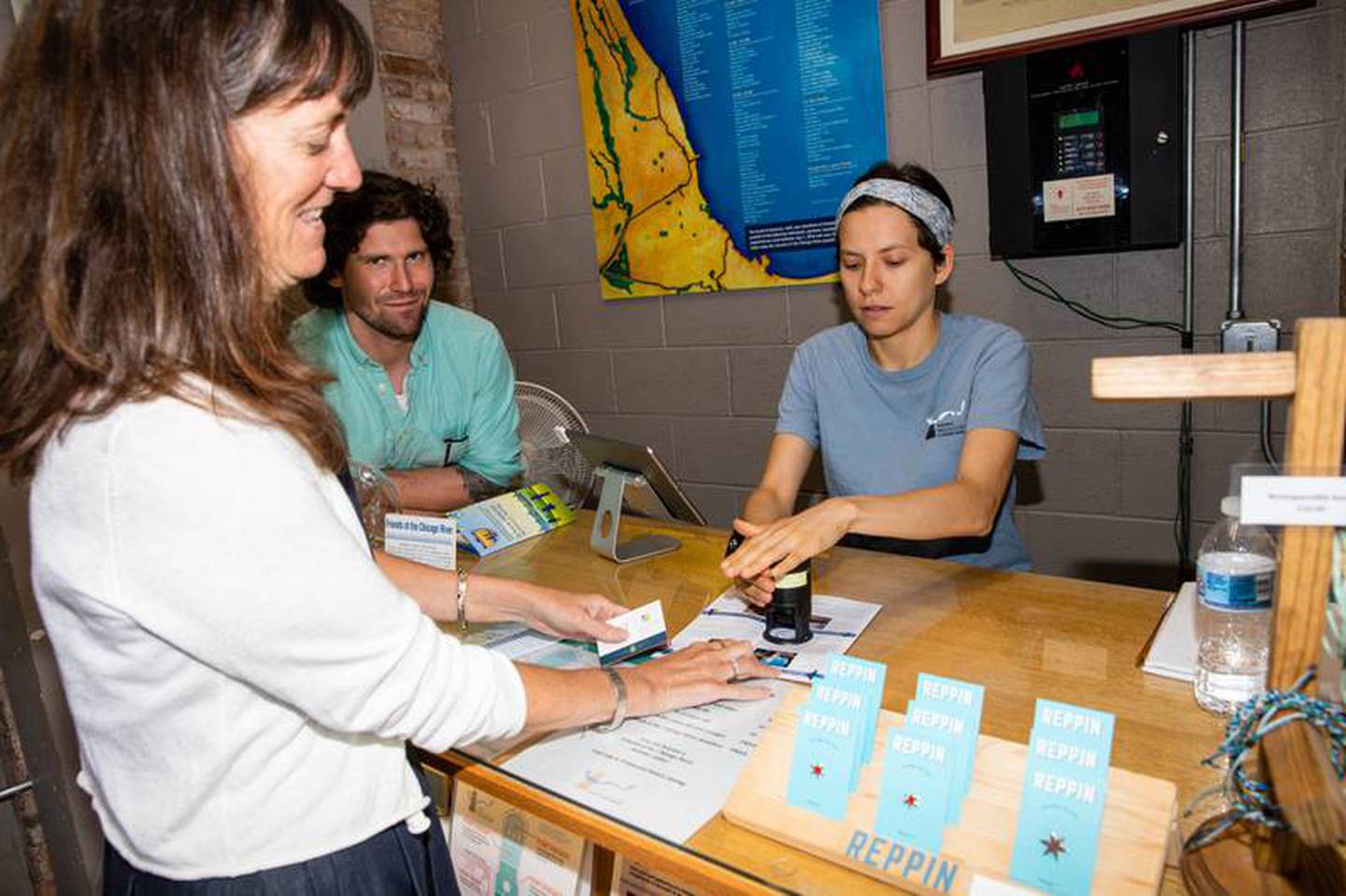 The passports were made to celebrate the 35th anniversary of the I&M Canal National Heritage Area's creation on Aug. 23, 1984. The contest started on the anniversary in 2019 and was scheduled to end in 2020. With the interruptions of the past year, the contest has been extended to Oct. 31, with the grand prize to be drawn Nov. 12. The contest is administered by the Canal Corridor Association, the nonprofit local coordinating entity for the IMCNHA.
The Grand Prize Sweepstakes will have one winner receive a private party for up to 70 people on The Volunteer, the mule-pulled I&M canal boat in La Salle. The contest and prizes are sponsored by Robin Malpass and Associates, Inc of Chicago. Collect 20 stamps to get level 1 prizes, including the illustrated book "Passage to Chicago: A Journey on the Illinois & Michigan Canal in the Year 1860" by illustrator and historian Tom Willcockson, coupons for the I&M Canal bike share, and two entries into the grand prize sweepstakes. Collect all 35 stamps to get level 2 prizes, including an I & M Canal National Heritage Area 35th anniversary passport T-shirt, one $10 dining certificate for Lock 16 Café, and three entries into the grand prize sweepstakes.
The 35 participating sites are:
McCormick Bridgehouse & Chicago River Museum • 376 N Michigan Ave., Chicago, IL 60601
Canal Origins Park • 2701 S. Ashland Ave., Chicago, IL 60608
Chicago Maritime Museum • 1200 W. 35th St., Chicago, IL 60609
National Museum of Mexican Art • 1852 W. 19th St., Chicago, IL 60608
DuSable Museum of African American History • 740 E. 56th Pl., Chicago, IL 60637
Pullman National Monument • 11141 S. Cottage Grove Ave., Chicago, IL 60620
Little Red Schoolhouse Nature Center • 9800 Willow Springs Rd., Willow Springs, IL 60480
St. James at Sag Bridge • 10600 S. Archer Ave., Lemont, IL 60439
Old Stone Church & Lemont Area Historical Society • 306 Lemont St., Lemont, IL 60439
Historic Downtown Lemont • 112 Stephen St., Lemont, IL 60439
Isle la a Cache Museum • 501 E. Romeo Rd., Romeoville, IL 60446
Will County Historical Museum & Research Center • 803 S. State St., Lockport, IL 60441
The Gaylord Building • 200 W. 8th St., Lockport, IL 60441
Illinois State Museum, Lockport Gallery • 201 W. 10th St., Lockport, IL 62706
Historic Downtown Lockport • 201 West 10th St., Lockport, IL 62706
Joliet Area Historical Museum • 204 N. Ottawa St., Joliet, IL 60432
Joliet Architecture & Art Walking Tour Self-Guided Tour • Joliet, IL 60432
Intersection of Rt 66 & Lincoln Hwy • Cass Street & Chicago Street, Joliet, IL 60432
Old Joliet Prison • 1125 Collins St., Joliet, IL 60432
Four Rivers Environmental Education Center • 25055 W. Walnut Lane, Channahon, IL 60410
USDA Forest Service-Midewin National Tallgrass Prairie • 30239 S. State Route 53, Wilmington, IL 60481
Carbon Hill School Museum • 875 N. Second St., Carbon Hill, IL 60416
Goose Lake Prairie State Natural Area • 15010 N. Jugtown Rd., Morris, IL 60450
Historic Downtown Morris • Liberty St. & Illinois Ave., Morris, IL 60450
Grundy County Historical Museum • 510 W. Illinois Ave., Morris, IL 60450
Seneca Area Heritage Museum/Hogan Grain Elevator • 431 N. Main St., Seneca, IL 61360
Reddick Mansion • 100 W. Lafayette St., Ottawa, IL 61350
First Lincoln Douglas Debate Site • 1028 LaSalle St., Ottawa, IL 61350
LaSalle County Historical Society • 101 E. Canal St., North Utica, IL 61373
Illinois Waterway Visitor Center • 950 N. 27th Rd., Ottawa, IL 61350
I & M Canal Boat • Route 351 & I&M Canal, LaSalle, IL 61301
Hegeler Carus Mansion • 1307 7th St., LaSalle, IL 61301
Historic Downtown LaSalle • 754 1st St., LaSalle, IL 61301
I & M Canal Visitor Center • 754 1st St., LaSalle, IL 61301
Westclox Museum • 350 5th St., Peru, IL 61354