Upon entering, patrons walk into a tavern with seating, but a host will lead the way to one of two dining rooms, including one set behind the bar that immediately transforms the experience into nice casual dining. There's also plenty of outdoor dining along Pike Street.
Known for its prime rib and tavern fried chicken, the menu also features five varieties of "Oscars," which offer meat dishes served over a bed of rice and topped by crab meat, asparagus and bearnaise sauce.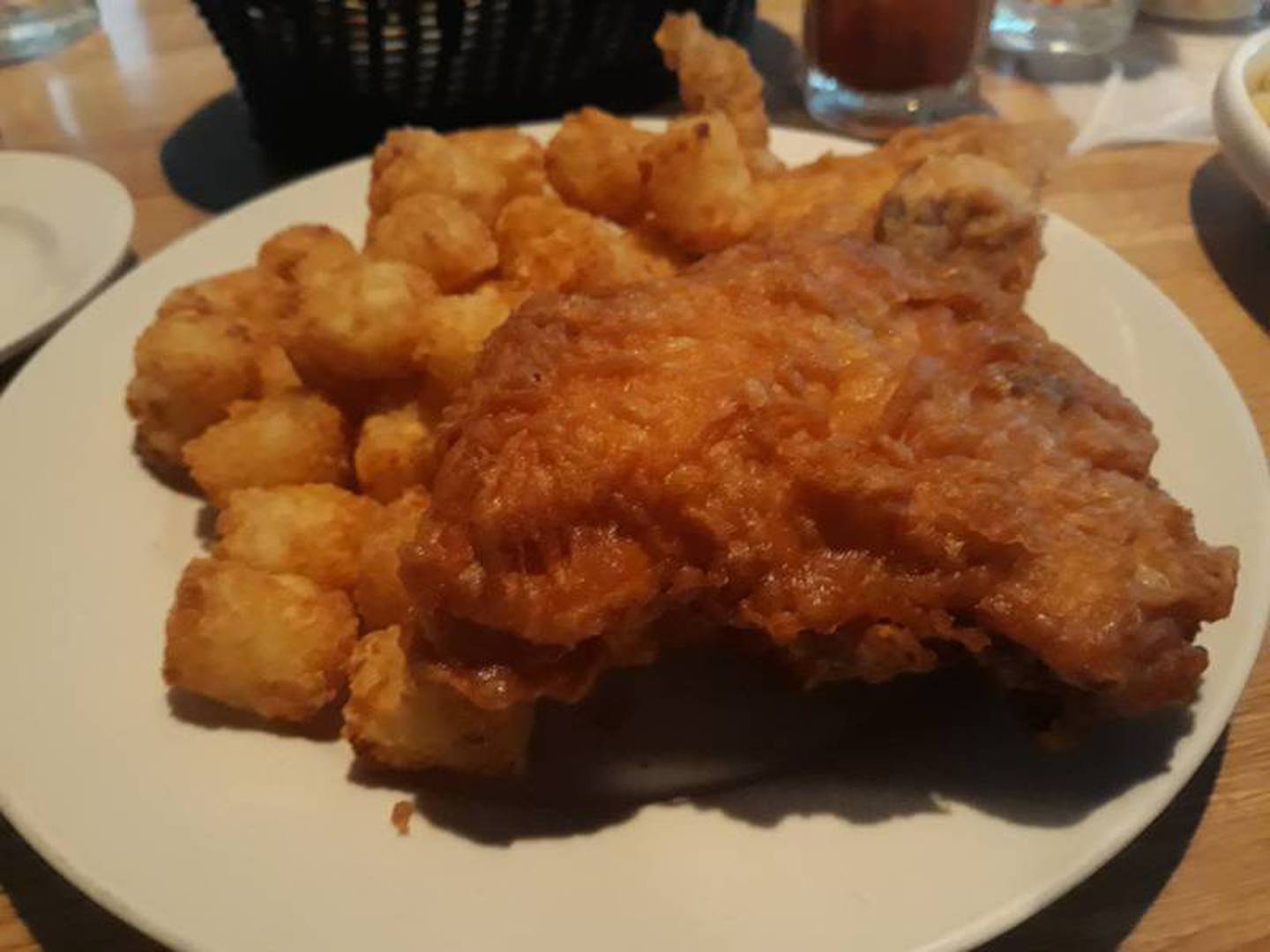 The menu put me in a tight spot, because as much as I love chicken Oscar, I cannot pass up good tavern fried chicken.
Given that hand-dipped onion rings ($6.95) on the appetizer menu can be a window into how the fried chicken may taste, my dinner companion and I opted for them and some sweet corn nuggets ($7.45). Usually a restaurant that boasts a good fried chicken also makes good homemade onion rings.
Our intuition was right. The onion rings were a highlight for us. We loved how lightly breaded they were, allowing diners to taste the onion inside. It complemented the onion, rather than overpowering it.
Other appetizer options include cheese sticks, baked pretzel, breaded mushrooms, mini tacos, loaded tots, breaded cauliflower, bar chips, shrimp cocktail and a combo platter.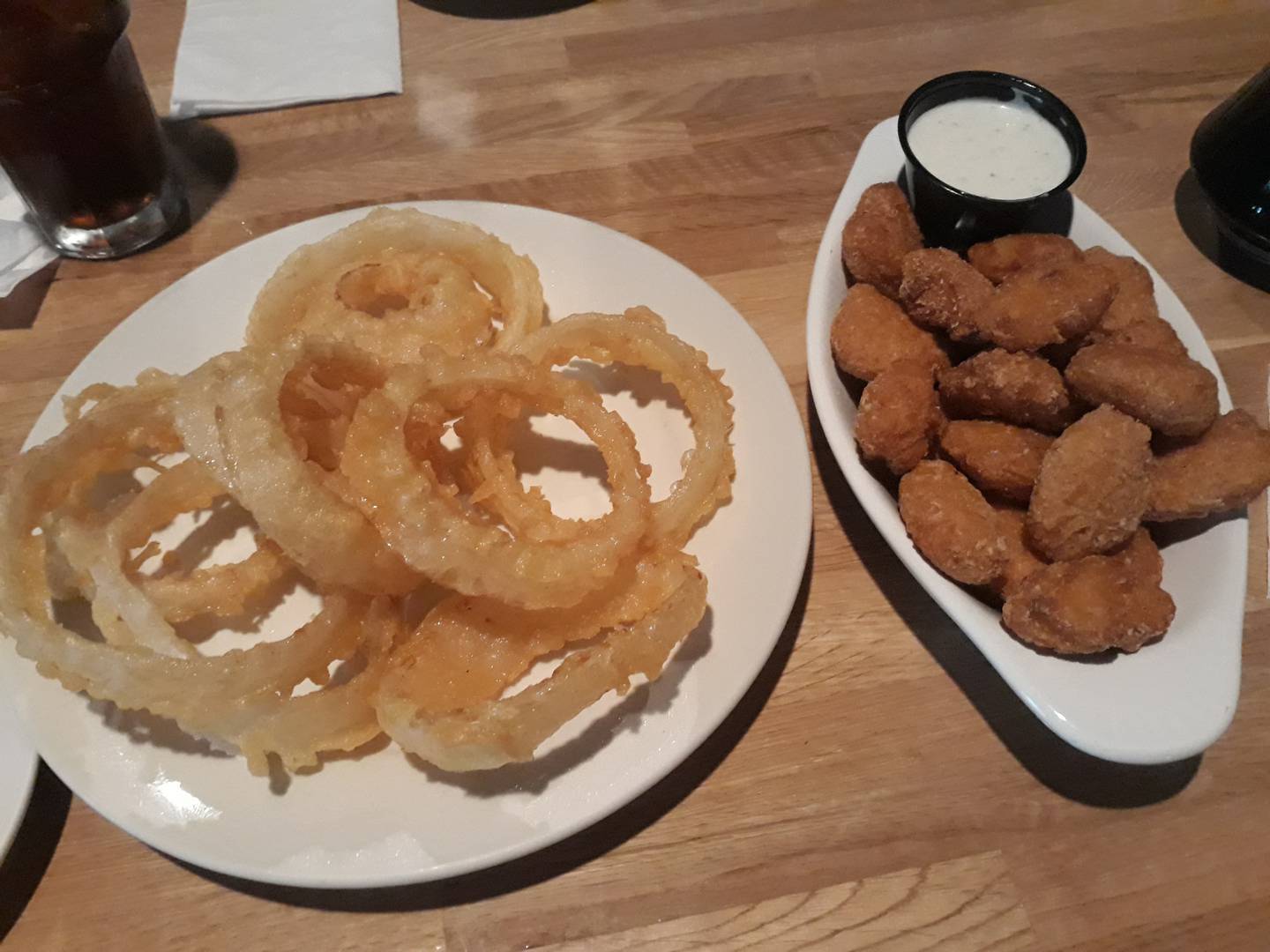 I knew I was in for a treat when the fried chicken was served. The photo of the fried chicken speaks for itself.
The breading was crispy and crunchy, and the chicken beneath piping hot. My only regret is that I ordered the quarter ($11.45), instead of a half so I could enjoy some more at home.
The meal is served with a salad, coleslaw or cottage cheese, as well as a choice of French fries, baked potato or wild rice, or tater tots for an extra $1.50. I opted for the plentiful serving of tots.
In true Starved Rock Country fashion, I ordered a side of tortellini, "ravs" ($4.45). The meat sauce was a pleasant surprise, because it had a sweet taste and good tidbits of meat in it.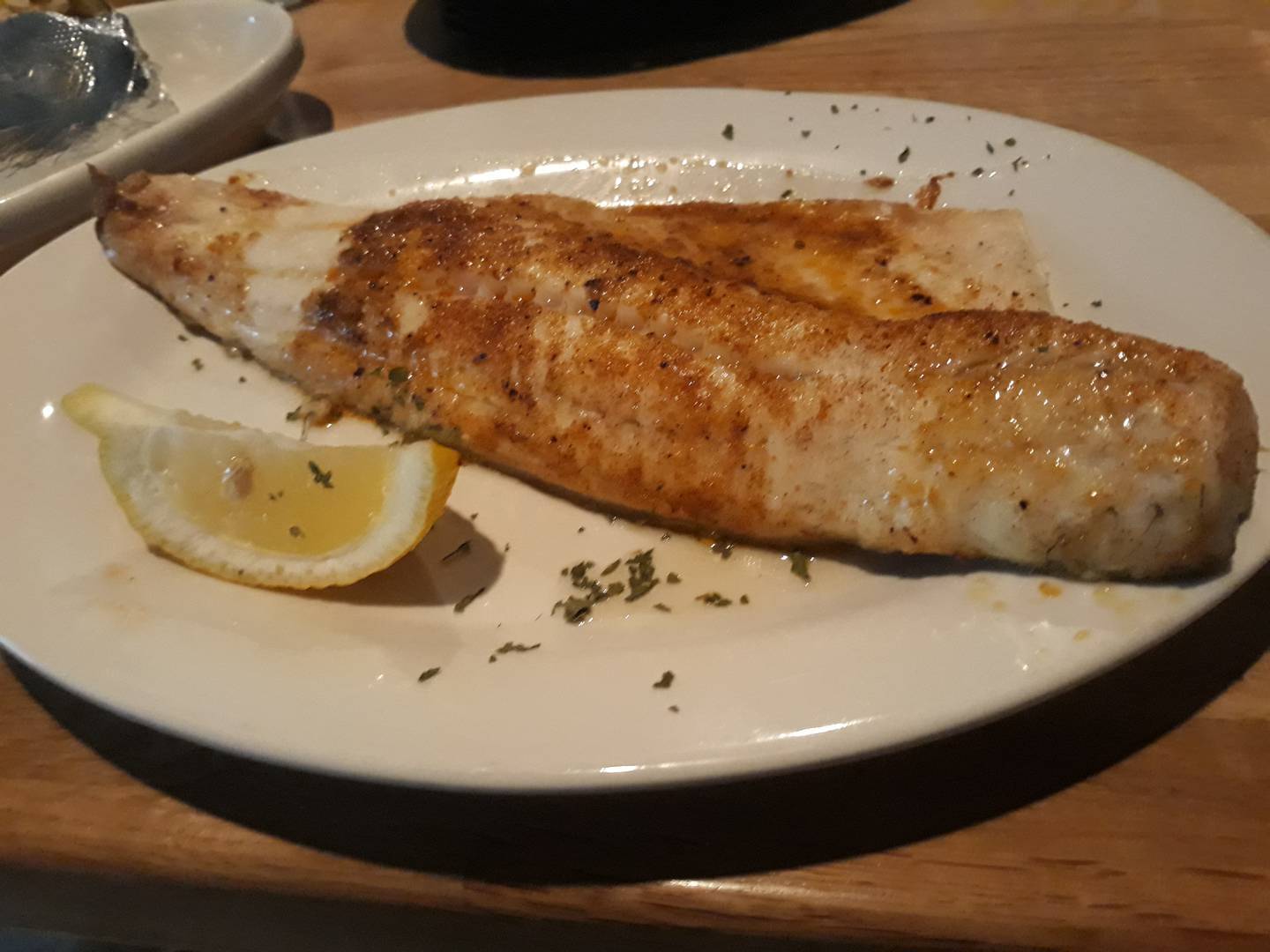 My companion ordered one of the night's specials, which was a sizable filet of walleye fried, broiled or Cajun'd ($19.95). She selected Cajun'd, broiled and seasoned to add a burst of flavor. When people think Cajun, they think hot, but this wasn't the case. Diners can order this blend of spices with other meats on the menu. Her dinner also came with a baked potato and salad.
When the salad was served, a loaf of fresh white bread was placed on the table.
The Right Spice has a full menu of steaks, chops, ribs, pasta, seafood and sandwiches. The prime rib is served on Fridays and Saturdays only, but has a good reputation, and will be worthy of a future trip.
For fried chicken and prime rib lovers, or diners who love Oscars, The Right Spice is your kind of place.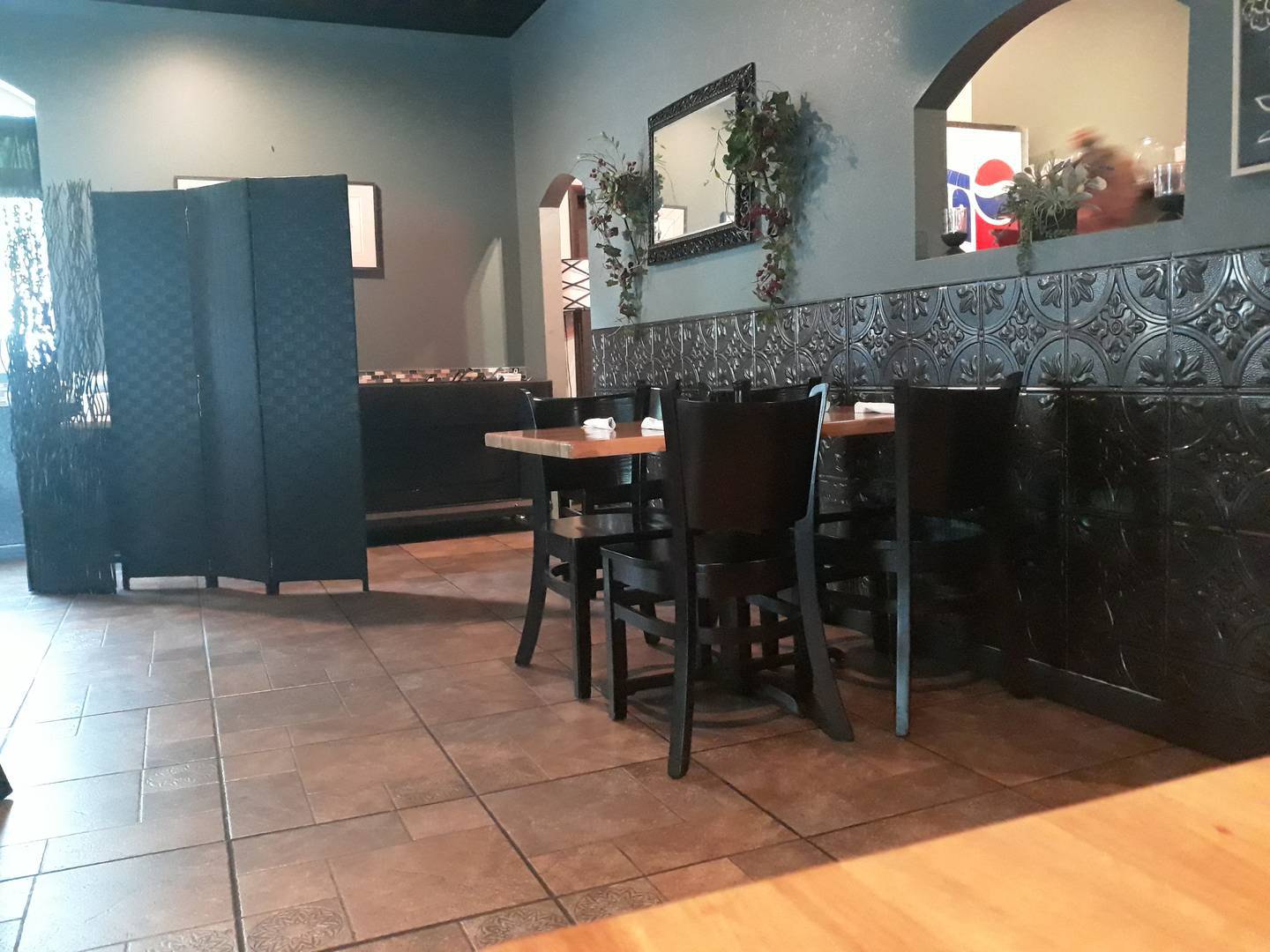 • The Mystery Diner is an employee at Shaw Media. The diner's identity is not revealed to the restaurant staff before or during the meal. The Mystery Diner visits a different restaurant and then reports on the experience. If the Mystery Diner cannot recommend the establishment, we will not publish a story.
The Right Spice
2102 Fourth St.
Peru, IL 61354
815-223-9824