Chipper's Grill in Streator reopened last month to the excitement of many in town.
The family restaurant, which features breakfast and dinner buffets, is an appealing place for brunch, enjoying some fried chicken, a burger or just grabbing a bite on those nights you don't want to cook.
The restaurant's fried chicken is delicious. If you want to go all-you-can-eat, it's always served on the dinner buffet, but I like to order it fresh from the menu with a side of tortellini.
Since I know the fried chicken is good there, I tried a different entree this time.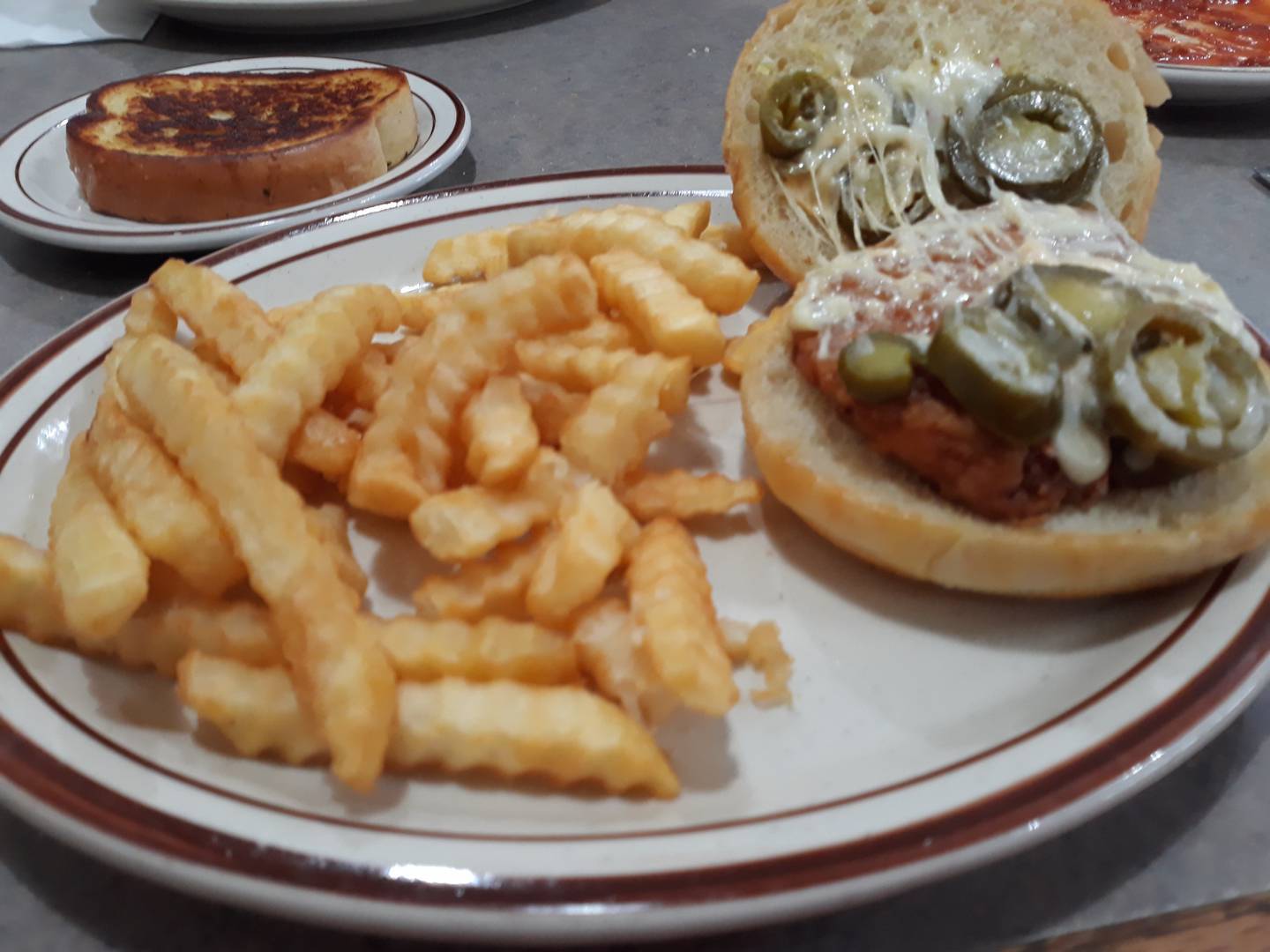 I've always gotten appetizing sandwiches at Chipper's, so the spicy chicken caught my eye. It's described as "chicken with a kick," and it lived up to its billing. The sandwich features a chicken breast deep-fried or grilled with chipotle sauce, pepper Jack cheese, bacon and plentiful slices of jalapeños. Diners can order the sandwich only, or get an order of crinkle-cut fries and soup or salad with it. I opted for the fries and soup.
The chicken dumpling soup was really tasty. It was a creamy soup with bites of chicken, carrots and celery along with the dumplings. For the buffet crowd, the soups of the day are one of the best stops.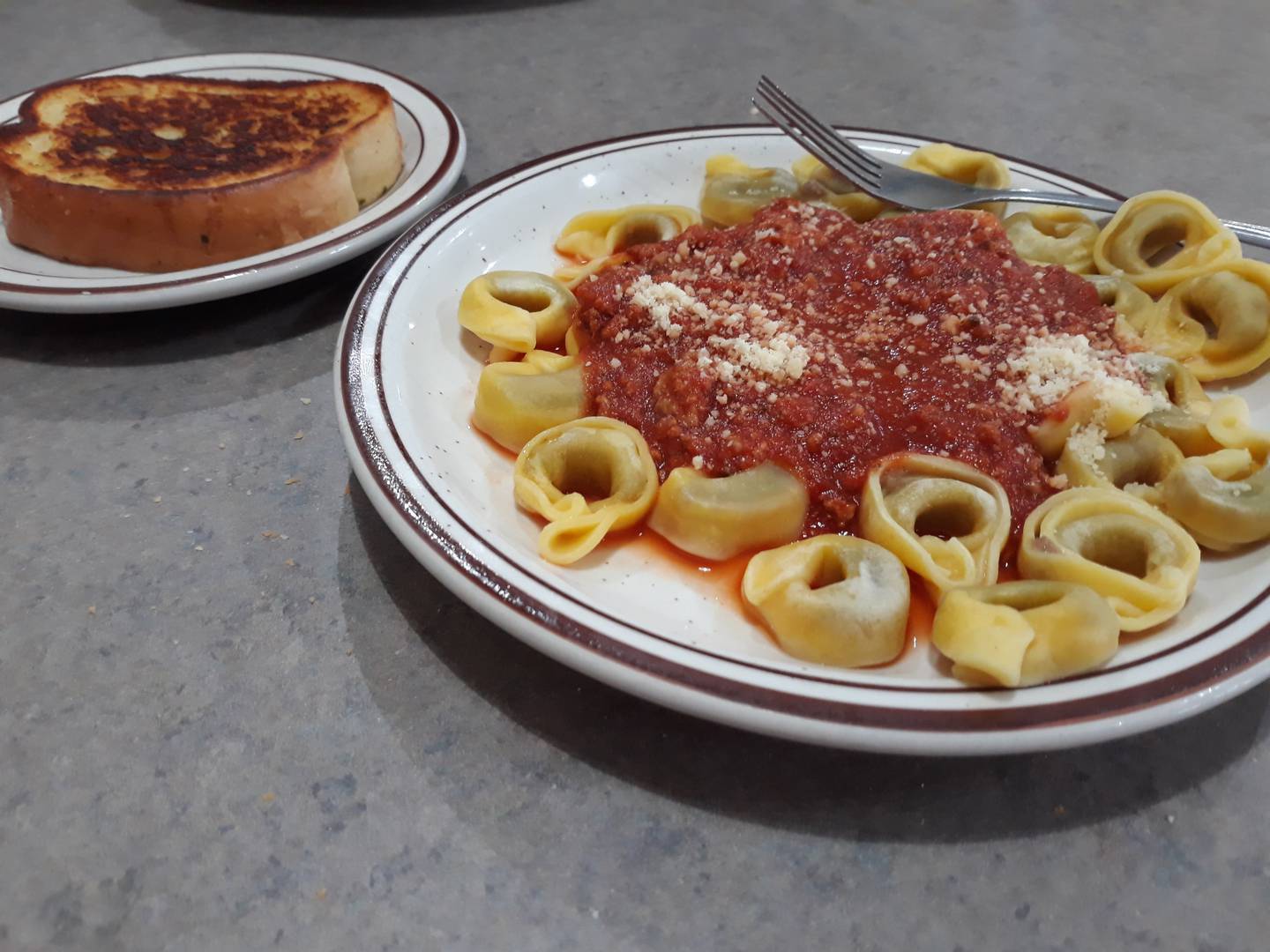 I added a "small portion" of tortellini as a side for my dinner, and it still filled up the plate.
My dining companion opted for the pot roast dinner, which is served with a vegetable medley and mashed potatoes and gravy. She also had the choice of soup or salad with her dinner. The pot roast was really tender and smothered in brown gravy, giving it plenty of flavor.
The total bill was $30.71, so you can always count on getting a lot of food at Chipper's without breaking the bank.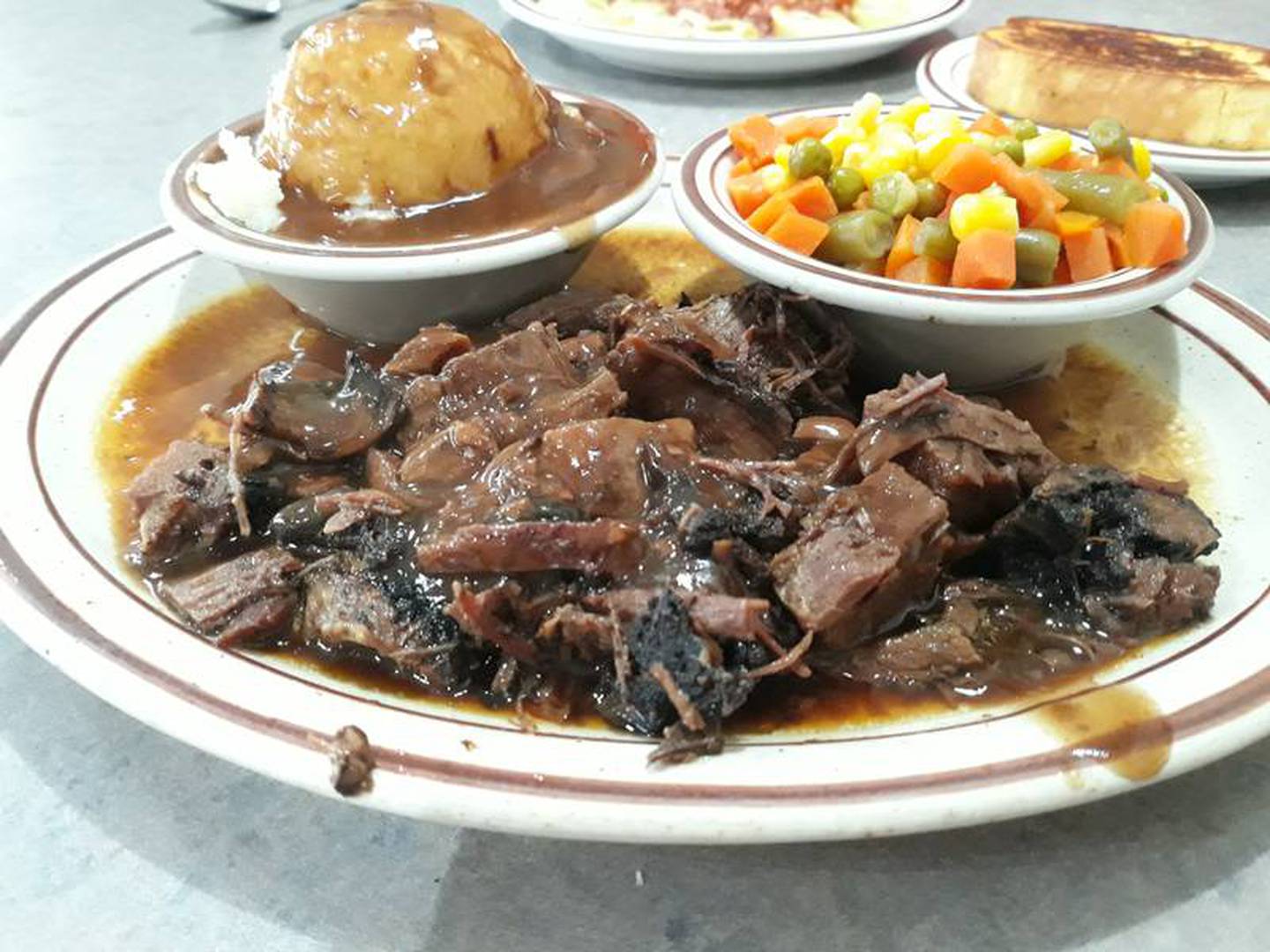 While we skipped an appetizer, Chipper's has everything you'd expect, such as mozzarella sticks, fried mushrooms, bar chips and potato skins. There's a dessert menu with a brownie treat, ice cream and caramel apple pie. Anyone who chooses the buffet also has the option of an ice cream cup or usually cake or cookies.
Chipper's has a wide variety of menu items, which makes it a good place to bring just about anybody regardless of their tastes. Diners can get breakfast at any time of day, salads, sandwiches, burgers, pasta, wraps, pork chops, steaks, fish or chicken.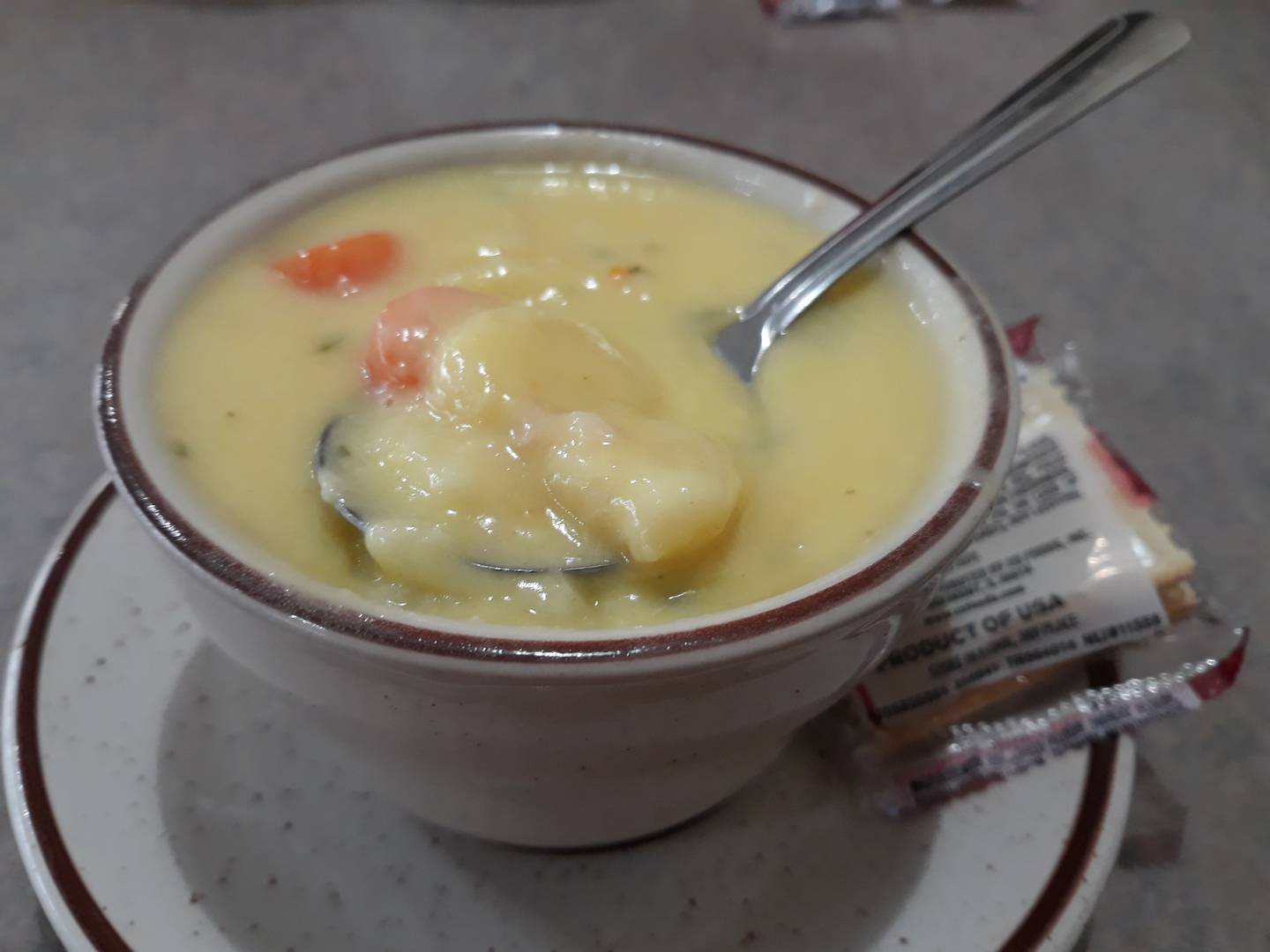 Along with fried chicken, the buffet usually has a pasta dish and a couple other meat entrees along with a salad bar and other side dishes. On this particular night, I saw lasagna, turkey and pot roast.
The dining room is spacious, so it accommodates large groups well.
I think it's safe to say that following the restaurant's closure for a little more than a month earlier this year after its longtime owner retired, Streator is happy to have Chipper's back. And other than a little interior decorating, not much has changed. It's the same old favorite.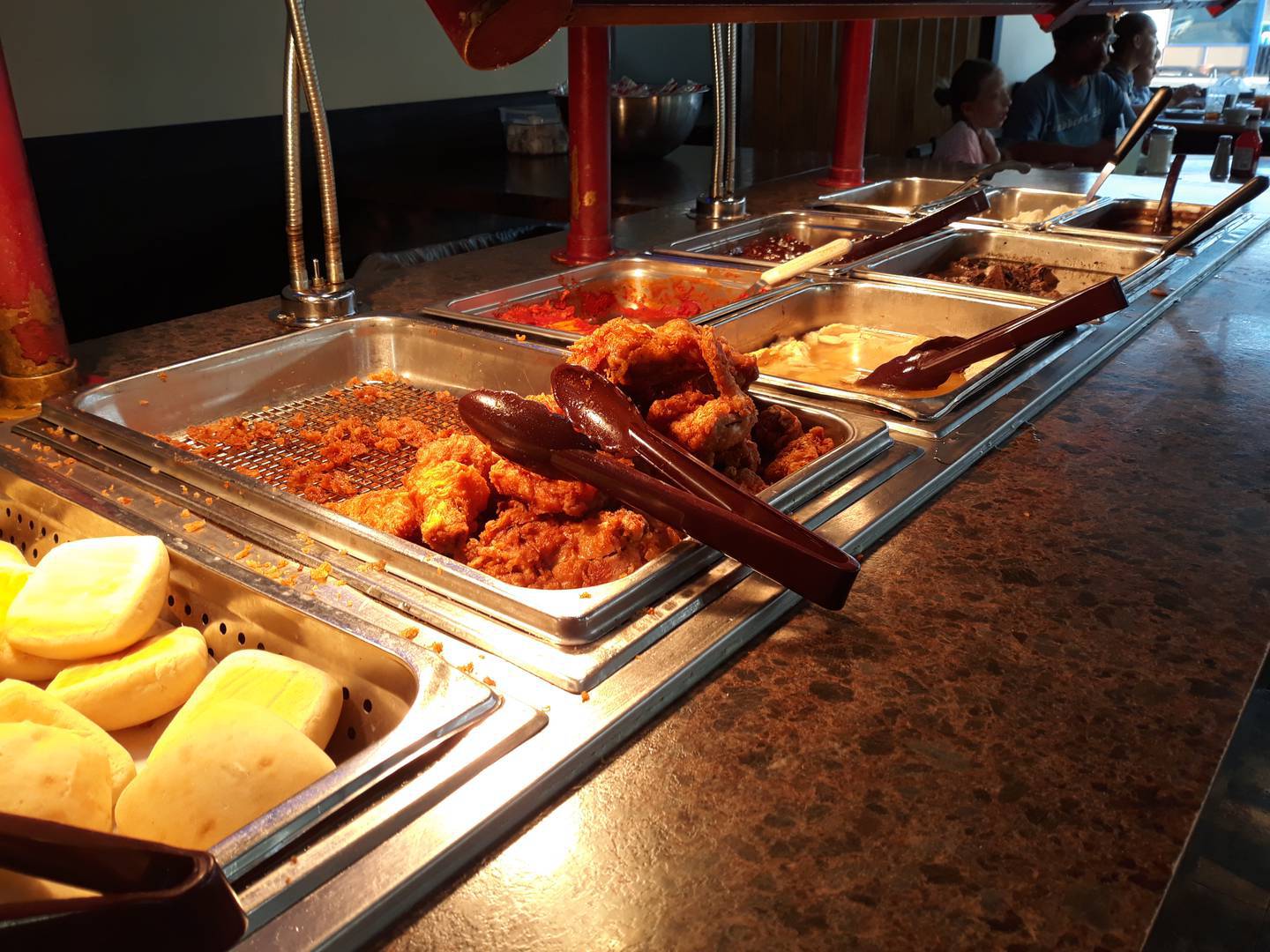 • The Mystery Diner is an employee at Shaw Media. The diner's identity is not revealed to the restaurant staff before or during the meal. The Mystery Diner visits a different restaurant and then reports on the experience. If the Mystery Diner cannot recommend the establishment, we will not publish a story.
IF YOU GO
WHAT: Chipper's Grill
WHERE: 1733 N. Bloomington St., Streator
INFORMATION: 815-673-5411