Looking for a Halloween activity that's bound to get your heart racing, Insanity Haunted House in Peru should be on your itinerary, its creator says.
Located in the heart of the Peru Mall, this award-winning production is entering its fourth year in Peru and was ranked third in the state by Haunted Illinois in 2020.
This 10,000 square foot space is a year-long project owner Pete Pavia undertakes with ever changing rooms and attractions to ensure yearly visitors won't ever see the same event.
"We started building this year in March and fortunately for us we have the lease all year long, so I'm able to work on it all year long," Pavia said. "We started demolition in March and every year we try to do 30% to 40% new to keep it fresh."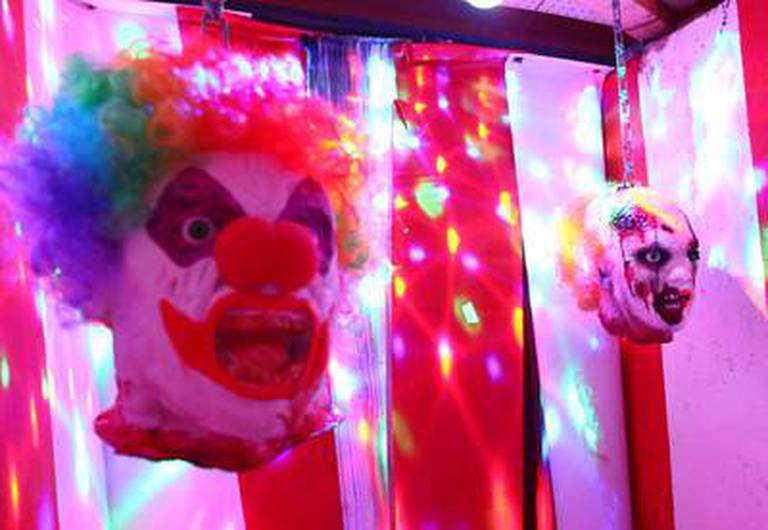 With just the finishing touches left to go before the 2021 Halloween season, Insanity Haunted House is set to open its doors from 7 to 9:30 p.m. beginning on Oct. 1 and 2.
Insanity Haunted House sends visitors through solely with the group they attended rather than herding multiple groups through at the same time. For Pavia, he believes this creates a unique experience friends and family get to experience together.
"It's a very intimate show and when I say that I mean it's you and your group going," Pavia said. "I don't do 'Give me your tickets and go, give me your tickets as go.' "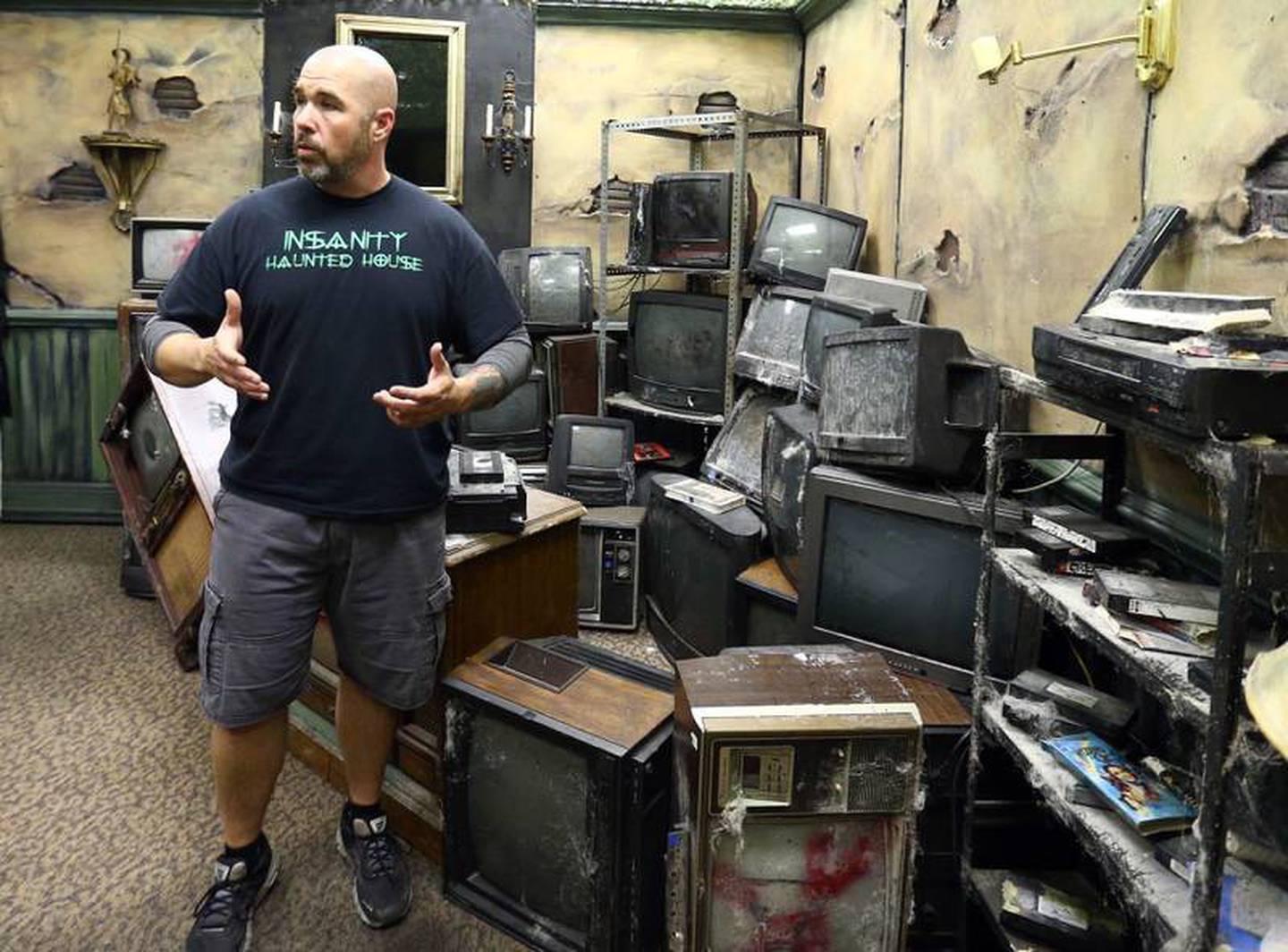 Pavia's house uses a timer system to signal when the next group should enter. Through many trials and work behind the scenes, Pavia and his Insanity Crew creates an atmosphere where the groups will never meet within the house.
It's estimated the entirety of the haunted house takes between 13 to 14 minutes for an average group to complete.
For Pavia, this haunted house is a true production. He hires performers that go through true training and work together to give the visitors a high-quality show rather than a more traditional haunted house.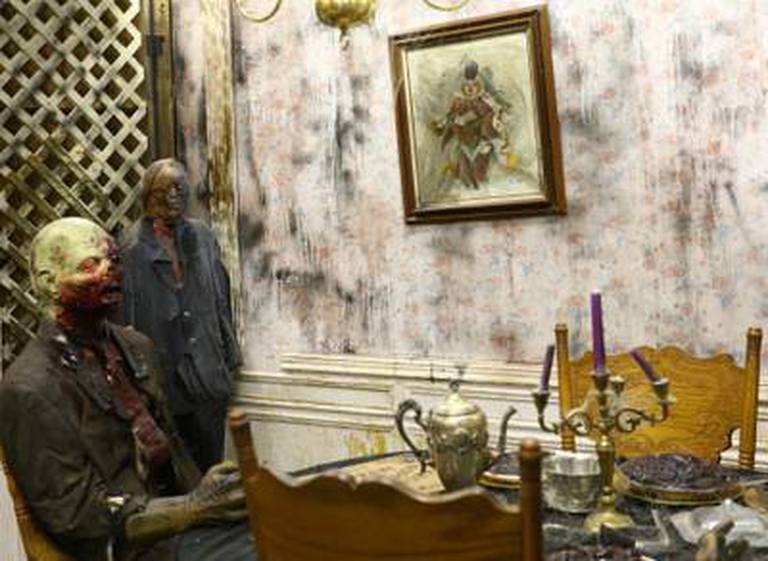 "I tell our actors, we have 30 to 40 actors on staff at all times, we're not going to scare everybody," Pavia said. "We're just not, but if we can entertain everybody then we did our job."
When it comes to the details of Insanity Haunted House, no stone is left unturned as Pavia puts in effort to create an all-inclusive experience that manipulates all five senses of their visitors.
Pavia creates scenes from real-life props from garage sales, closing businesses and much more he personally transforms into whatever he needs to suit its new intended use.
The haunted house triggers individuals' sight like most haunted houses, but also uses individual room sounds and smells to try and give visitors a spine-tingling experience.
"Nothing beats actors and we are a very actor-driven haunted house," Pavia said. "It's that in-your-face scare that we're going for. That's what we want. Walls aren't scary, but people hunting you in the dark, that's what is."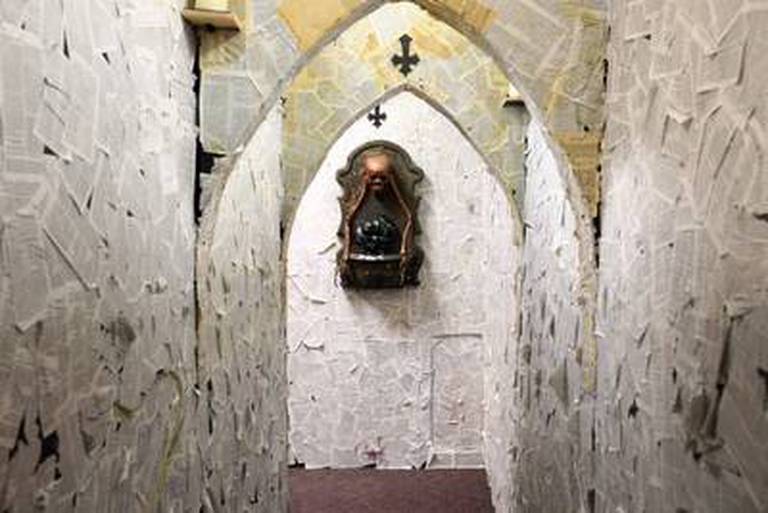 Pavia's Insanity Crew utilizes custom costumes to take the visitor out of reality during the time they are within the haunted house.
The actors take ownership of their characters they continually work on throughout the year. They also compete throughout the season to earn Chicken Awards for making people tap out of the haunted house.
While utilizing jump scares, the show has its fair share of choreography that has been well thought out and perfected over many years to scare their visitors to the best of their abilities.
"You're going to get a great show," Pavia said. "We do all kinds of things, we are training all year long. We are training our actors and giving them characters. They have to learn their character."
The Insanity Haunted House was previously located in the Charlestowne Mall for many years before the mall closed down.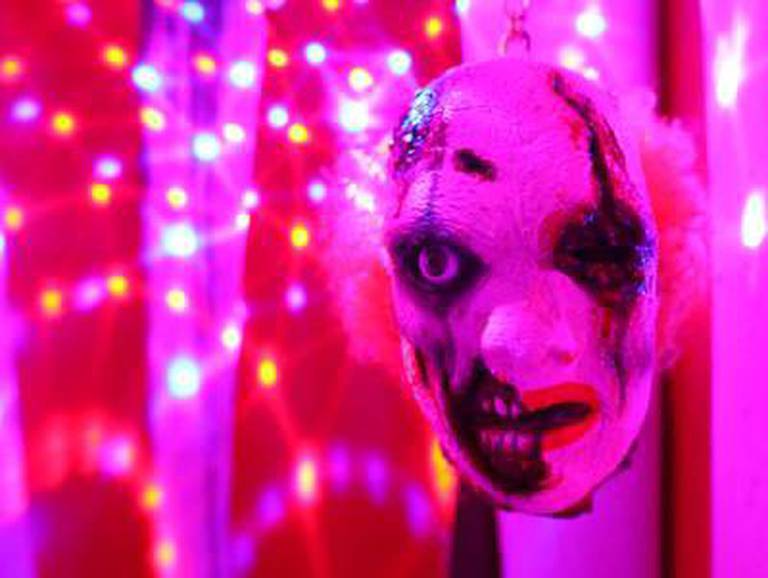 After needing to find a new home for the business, Pavia later discovered Peru Mall where they have spent the last four years and have loved every second of it.
"What's nice about the move here is that it's just us," Pavia said. "In St. Charles I had Elgin and I had Aurora and haunts all over the place. Here it's just us."
While there are other well-run seasonal haunts in the Illinois Valley, the subject manor and the intended audience of Insanity Haunted House is unmatched according to Pavia.
While younger children are allowed within the Haunted House it is not recommended as the actors are trained not to lighten up the show for the age of the guests.
"I want people to come through here and say 'Wow, I've never seen stuff like this before,' " Pavia said. "That's what I'm going for."
Admission is $15 per person or a VIP (skip the line) experience for $25.
The haunted house will be open every Friday, Saturday and Sunday in October with three special children matinees from 4 to 6 p.m. on Oct. 17, 24 and 31. The matinee shows are put on without the actors.
There is also a planned blackout show that will take place from 7 to 10 p.m. Nov. 6 to close out the Halloween season. Pavia said that they have seen success from holding special Christmas and Easter shows for those who are looking to have a scare outside of Halloween.