Walking sticks. Postcards. Local artwork. Souvenirs of every stripe. They've always been available in Utica, but now there's a convenient retail center right in Utica's new village hall.
Heritage Corridor Convention and Visitors Bureau held an open house Wednesday to promote their new location in Utica. Visitors looking for things to do or for locally-procured products now can pop in to a retail space opened inside Utica's new municipal complex at 248 W. Canal St.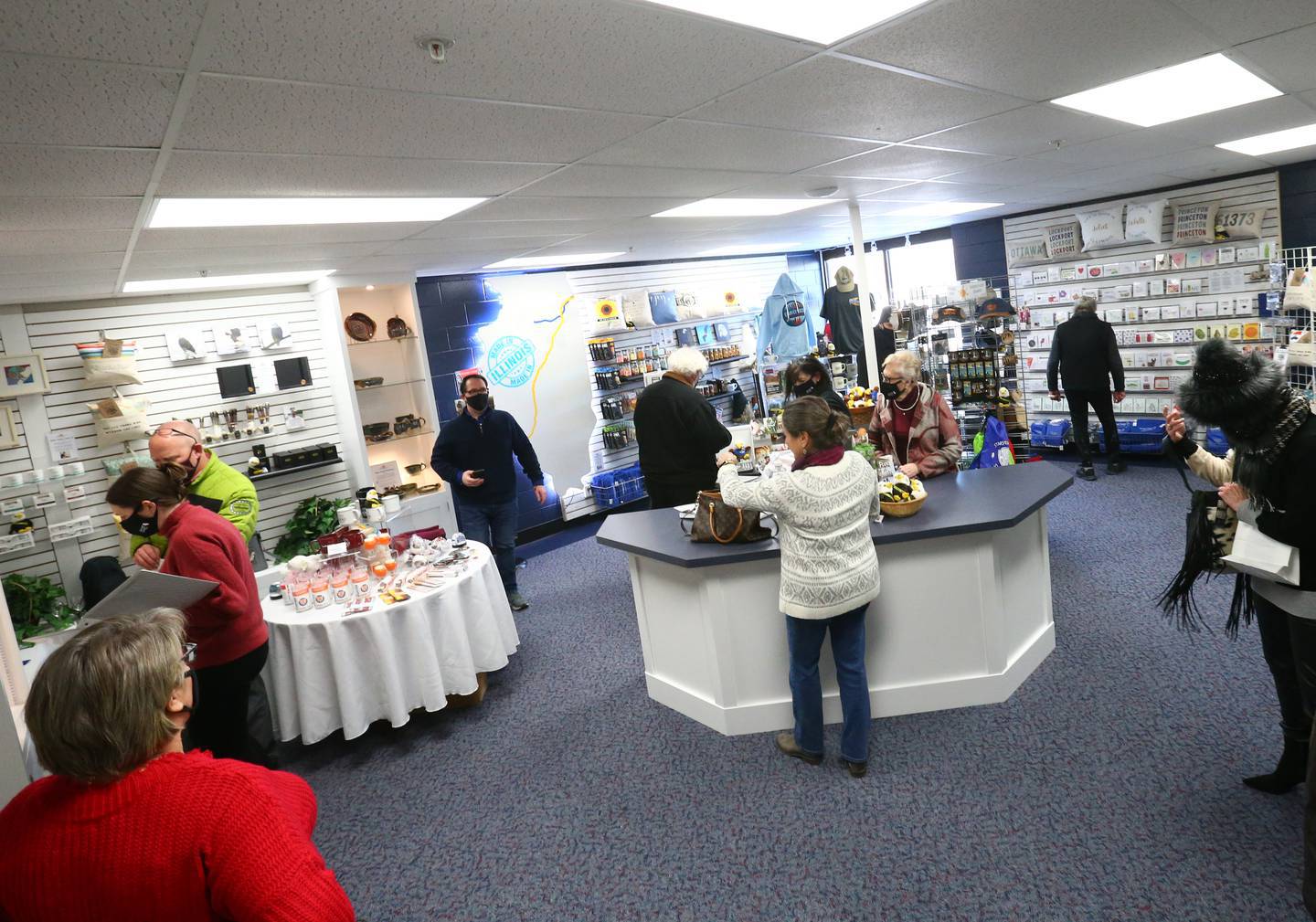 "We're thrilled with this new endeavor and to be able to offer retail and to highlight products from our members and partners," said Bob Navarro, president and CEO of Heritage Corridor Convention and Visitors Bureau.
The forthcoming construction of a roundabout at U.S. 6 and Route 178 forced Heritage Corridor to begin searching for a new location. In stepped Utica Mayor David Stewart, who told Heritage Corridor about the village's plans to acquire the old grade school and repurpose the building into a municipal complex with a business incubator.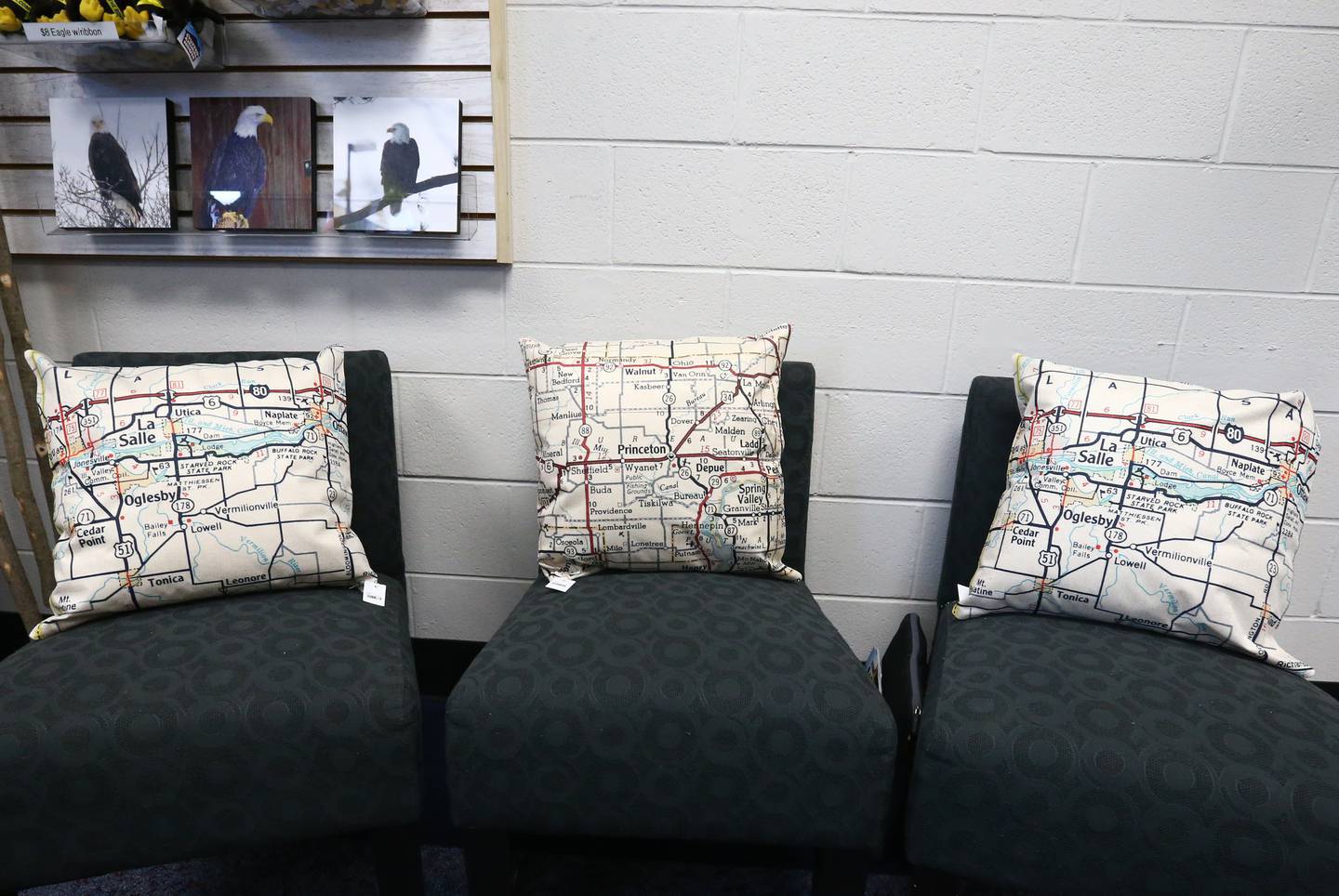 Heritage Corridor and the village quickly reached a deal and now Heritage has a location that's within walking distance of historic Mill Street and convenient to the tourists who take Route 178 to access the state parks.
"I really believe that a village hall and a visitor's center belong in the same building," Stewart said. "So I'm really happy we were able to accommodate them."
Reaching the park visitors is important to Heritage Corridor because the numbers continue to astound and hover around a combined 3 million annually. Last year, Starved Rock State Park welcomed more than 2.4 million visitors (fifth most on record) while Matthiessen reeled in nearly 515,000, second most in the park's history.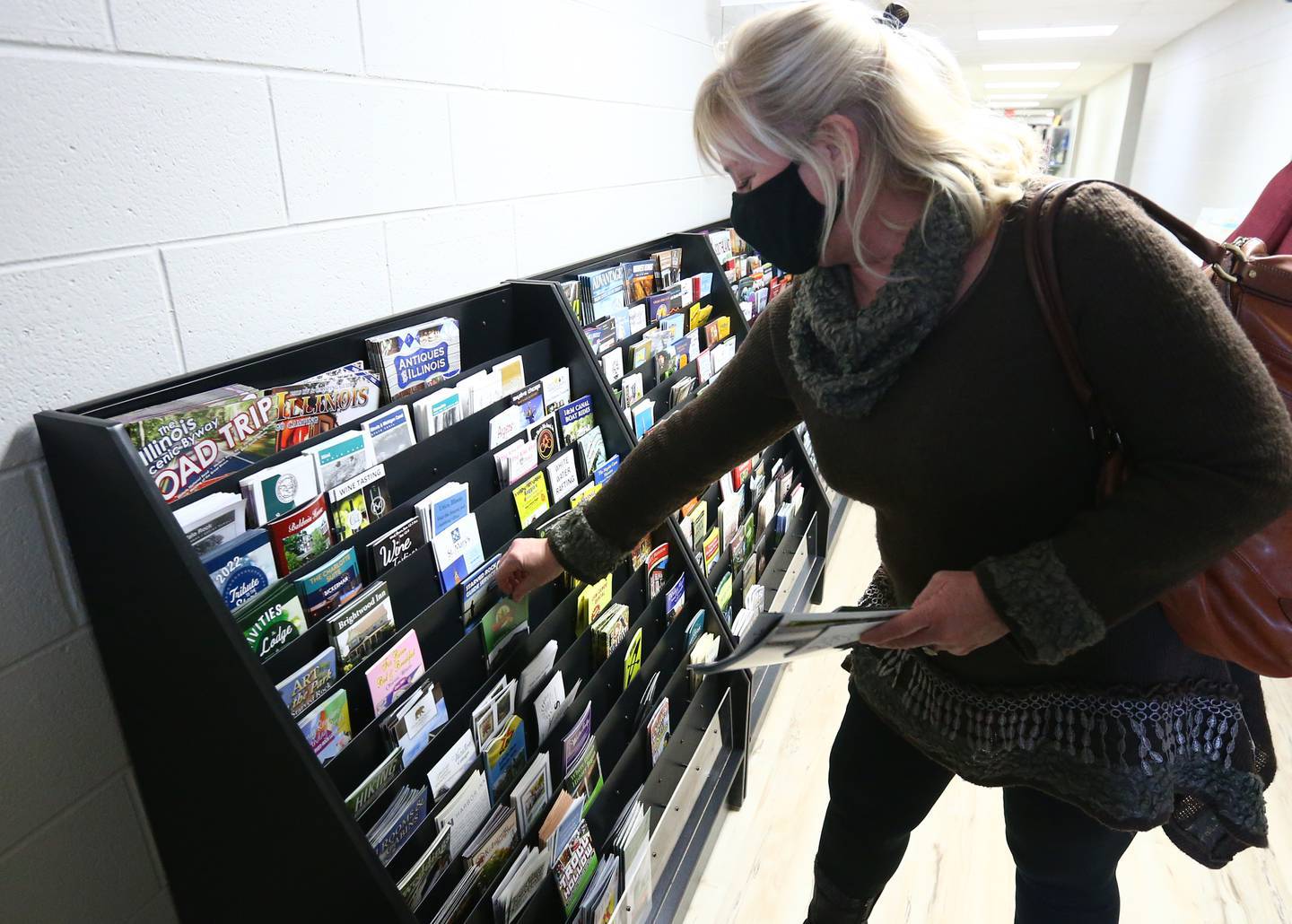 Navarro said the Utica location also provides an opportunity for local artisans and business people to sell their wares and find an audience for their artwork.
"If by the end of '22 people think about us for cards and gifts, we'll have been successful," Navarro said.