Vitale's Pizza Cellar, located at the intersection of the north and south shopping districts on Princeton's Main Street, has been a town favorite for decades, serving Illinois Valley-style Italian foods including pastas, sandwiches prepared on house-made bread, salads and, of course, pizza.
My crew opted for takeout, ordering when the restaurant opened at 4 p.m. Sunday. Within an hour, we had a large, thin-crust pizza; a Cable Car, the Cellar's take on an Italian Beef; a ravioli dinner; a chicken Parmesan dinner; and a Philly chicken pasta dinner hot and fresh at our door.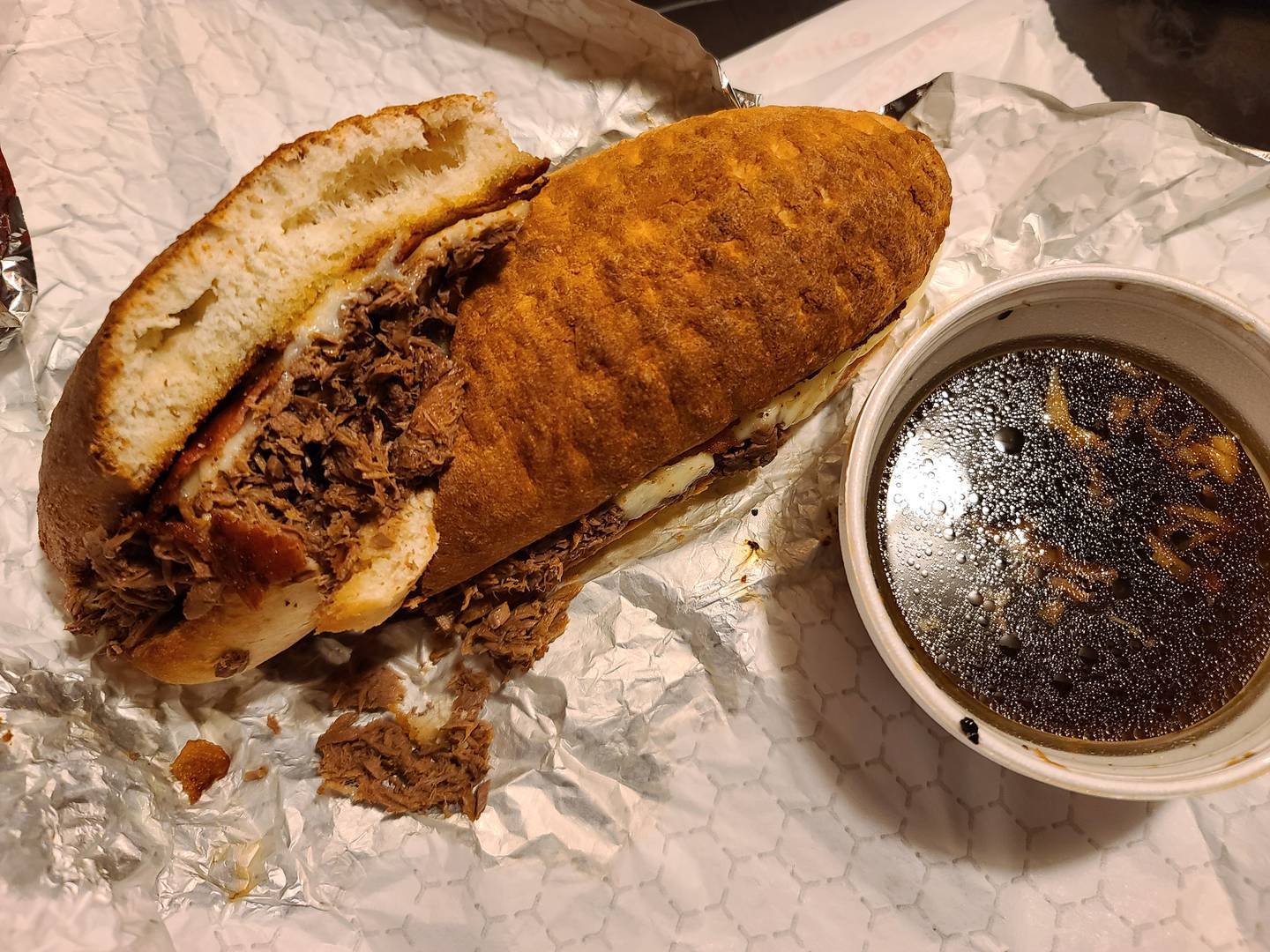 The pizza for us was a highlight, and, of course, it should be as the restaurant's namesake. I have a topping-averse duo in my gang, so we opted for a thin-crust cheese pizza. In hindsight, it was a perfect choice, even for topping fans, because it allowed us to try the pizza in its purest form, highlighting the quality of the homemade crust, abundant melted mozzarella and tangy sauce.
We also sampled a Cable Car, a decadent Italian Beef smothered in melted cheese, and accented with the addition of bacon and a Thousand Island dressing. Whether this particular combo is your personal taste or you prefer a meatball sub or a cold sandwich, definitely give one of the Cellar's handhelds a try. The fresh homemade bread is a must-have treat.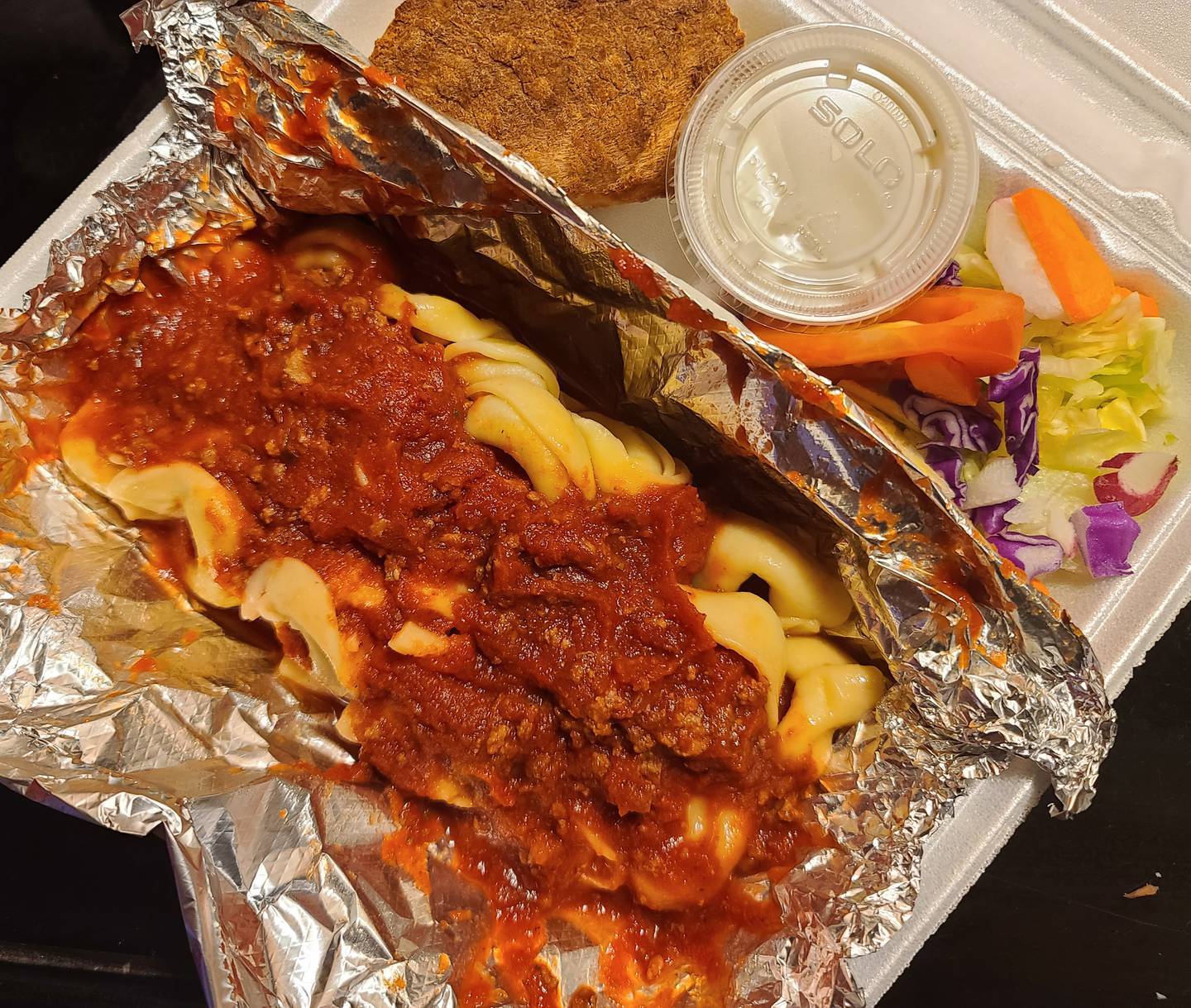 For those who prefer pasta, the Pizza Cellar has a variety of classics: spaghetti, ravs, lasagna and more, as well as a full range of salads. The pastas were served with a good-sized salad with several options for dressing, and were paired with homemade garlic bread. The pasta dinners are nicely portioned, and run in the $6 to $8 range.
The relaxed dining room offers a choice of beer and wines to go with meals. Vitale's Pizza Cellar offers carryout and delivery.
We were able to feed four people with abundant leftovers of everything we ordered for just more than $50.
This longtime restaurant is a favorite for good reason.
• The Mystery Diner is an employee at Shaw Media. The diner's identity is not revealed to restaurant staff when ordering or picking up the food. The Mystery Diner visits a different restaurant and then reports on the experience. If the Mystery Diner cannot recommend the establishment, we will not publish a story.
IF YOU GO
WHAT: Vitale's Pizza Cellar
WHERE: 402 S. Main St., Princeton
PHONE: 815-879-7671
INFORMATION: www.facebook.com/pizza.cellar