With Valentine's Day coming up, my partner and I decided to try an intimate steak and seafood restaurant that never disappoints. Casa-Mia Lounge and Restaurant in Naplate is a go-to destination for special occasions.
The location is a unique one, as it was once a house later converted to a restaurant more than 70 years ago. The inside is a small, cozy space with booths and tables, as well as bar seating. Once a food order is prepared, you'll hear a bell ring, and the dishes come up from the kitchen on a dumbwaiter. We made reservations beforehand, as the restaurant is on the smaller side, and we didn't know how busy it would be on the weekend.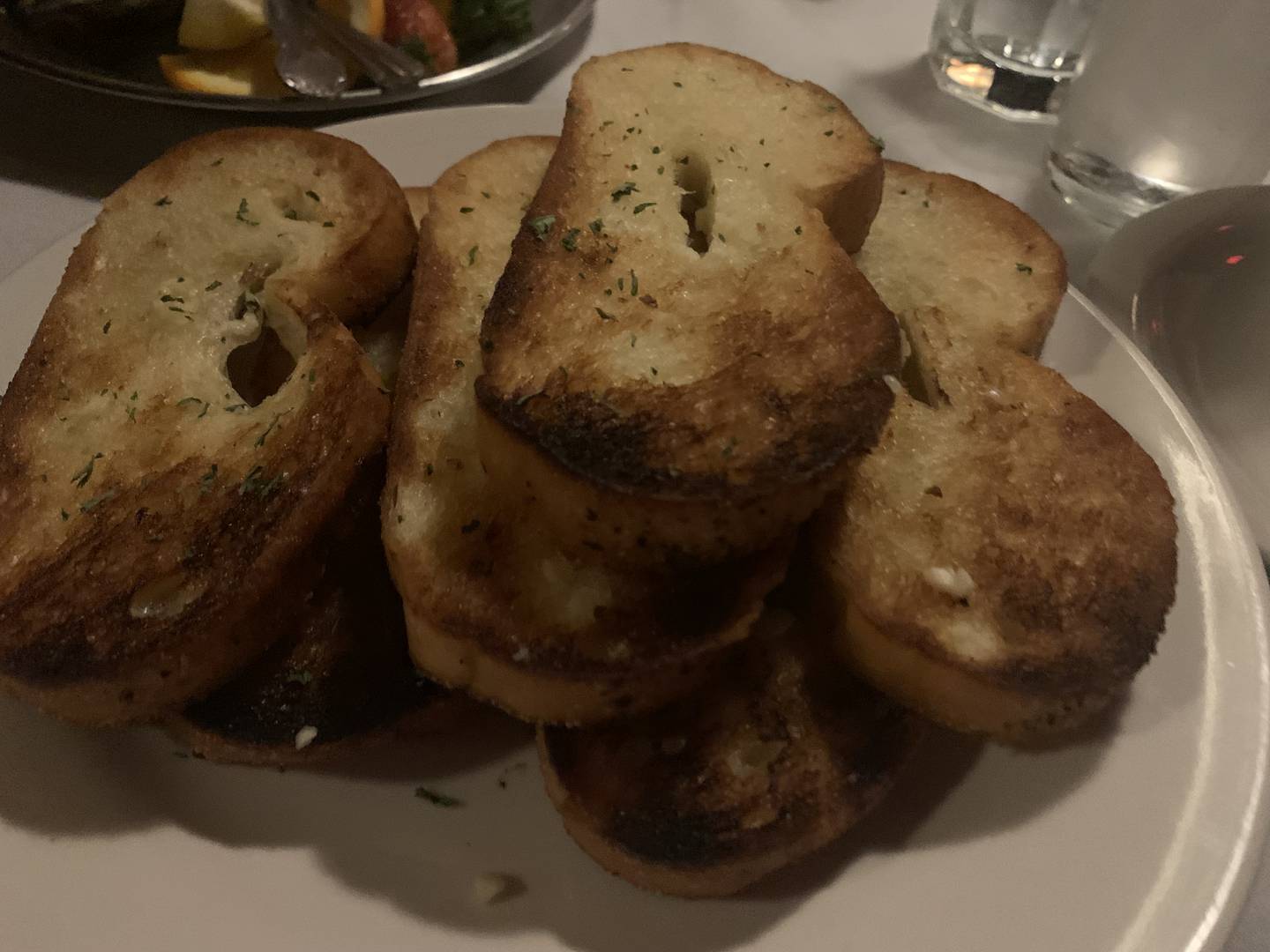 Our meal started off amazing with Casa-Mia's out-of-this-world Oysters Rockefeller ($17.95), which are savory and fresh and unlike anywhere else. We paired that appetizer with garlic bread ($5), which we dipped into the oysters. The restaurant has a full bar with a variety of specialty drinks.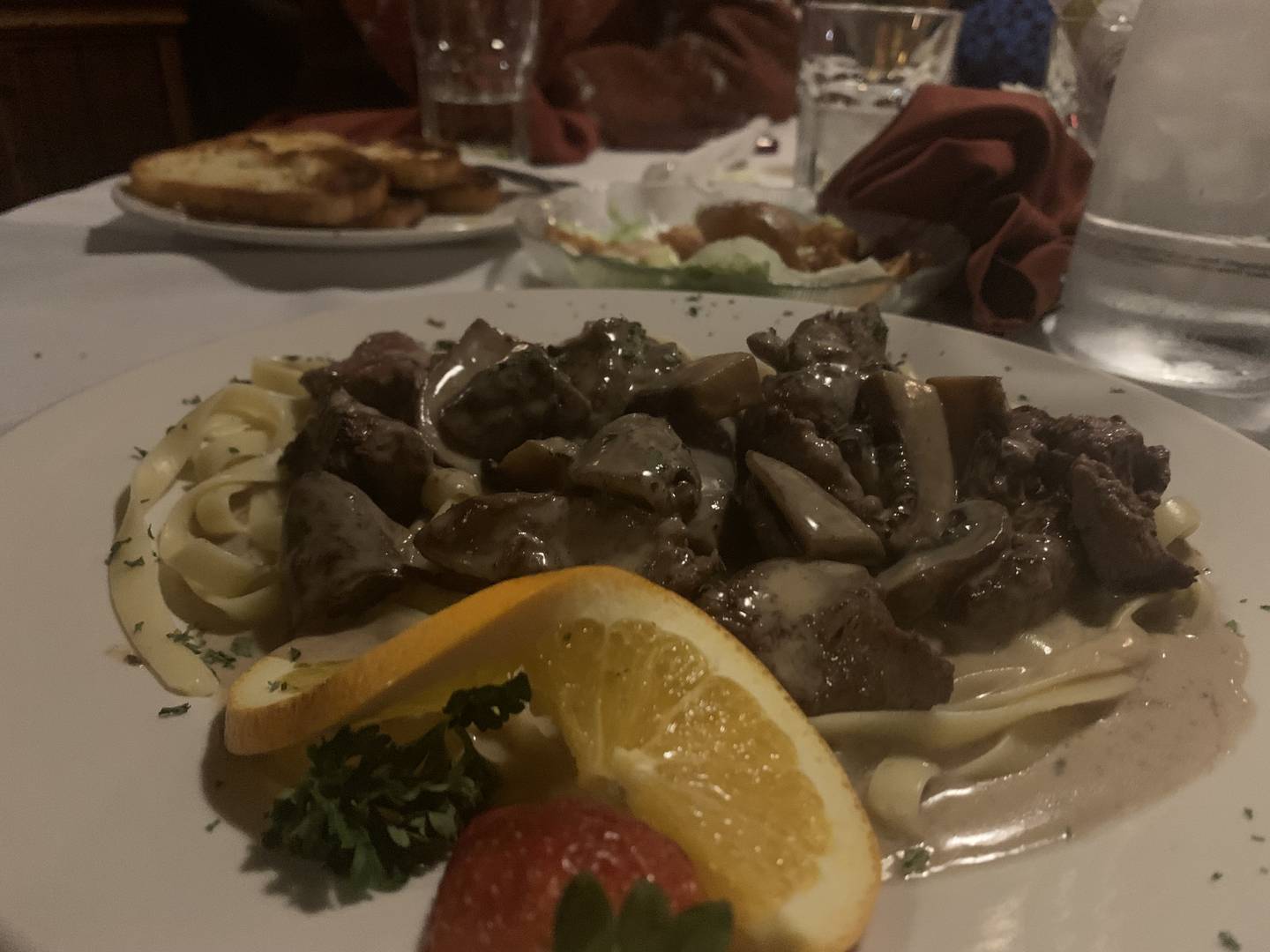 My partner's main course was beef tips, which featured filet medallions on pasta with portabella mushroom sauce ($31.95). My dish was broiled flounder stuffed with crabmeat and served on a bed of rice ($22). My meal included a side, and I chose crispy fries. The food was quick to the table, warm, and the portions were generous.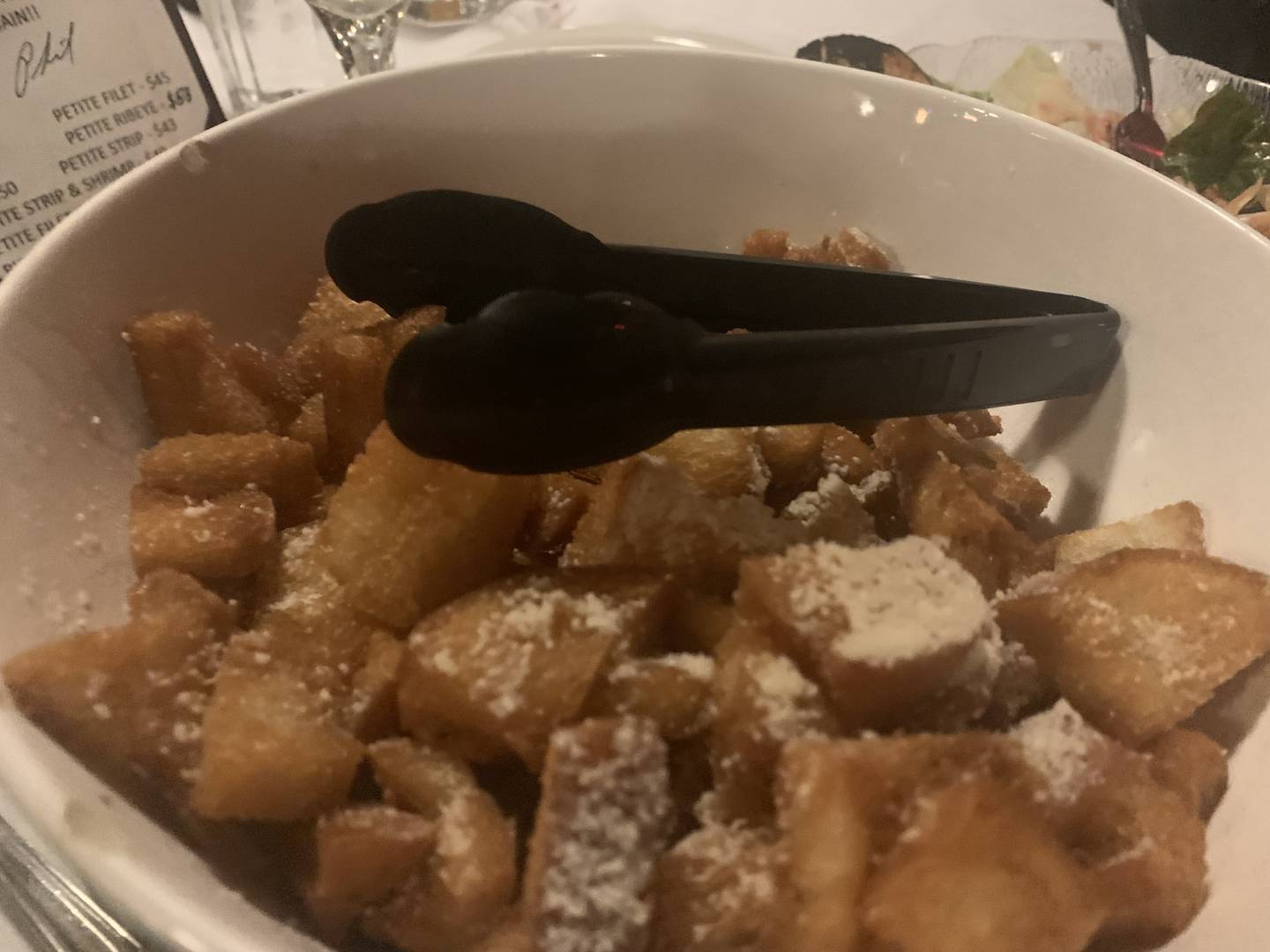 For a salad with our entrees, we chose creamy blue cheese with crumbles ($8). A special tip for newcomers is to ask for the croutons, which are homemade and heavenly, the soft, warm pieces brought in a bowl to the table.
We were full soon after receiving our entrees, so we were happy to be able to finish the food later at home. Casa-Mia boxes your food individually, and covers the plastic foam container in cling wrap.
The restaurant has put a lot of effort into offering safe eating options during the pandemic. Seating indoors includes dividers between tables. Last year, the restaurant also created an outdoor dining space with heaters, a fire pit and hanging plastic to block the breeze.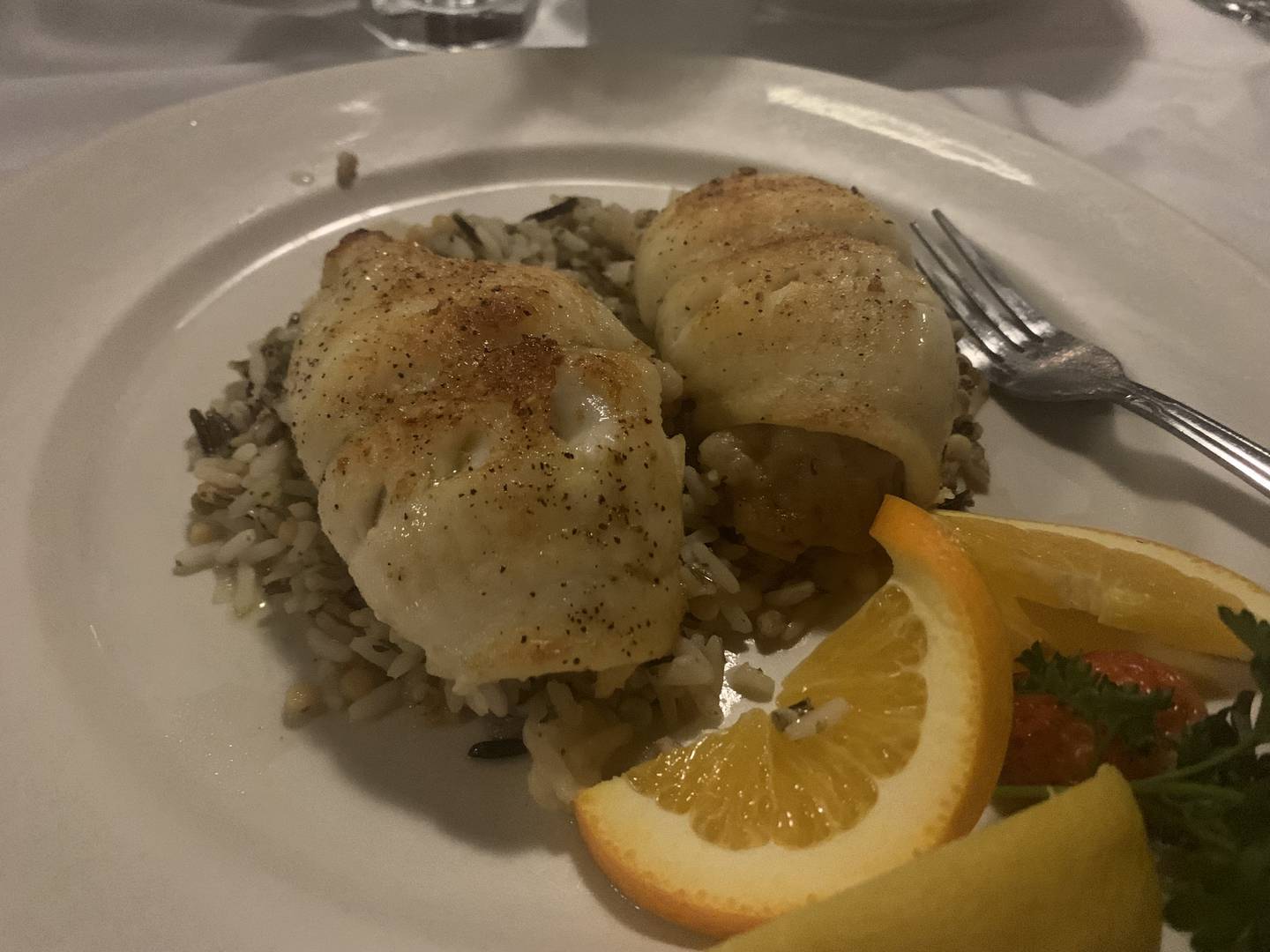 In addition to our server and the staff being attentive, the owner stopped by to ask how our dishes tasted. With drinks and the tip, our meal came to about $150, which we found to be reasonably priced for the high quality of food and service.
We've only ever heard good comments about the restaurant, and online reviews support that as well. We know we're in good hands at Casa-Mia, and are sure to continue visiting.
• The Mystery Diner is an employee at Shaw Media. The diner's identity is not revealed to the restaurant staff before or during the meal. The Mystery Diner visits a different restaurant and then reports on the experience. If the Mystery Diner cannot recommend the establishment, we will not publish a story.
IF YOU GO
WHAT: Casa-Mia Lounge and Restaurant
WHERE: 219 18th Ave., Naplate
PHONE: 815-434-0758
INFORMATION: Facebook at tinyurl.com/yckt4d6a