Like many people in Princeton, we recently made a stop for lunch at the newest restaurant located on the north end of town – Cafe Grace.
While its newness in Princeton is drawing people to its doors, Cafe Grace's atmosphere, service and quality of food will bring them back.
We started out with an order of onion rings ($9) served with ranch dressing. It was quite a bountiful serving.
My lunch partner ordered the Turkey Rachel, which she notes is first on the menu, something that may not be coincidental.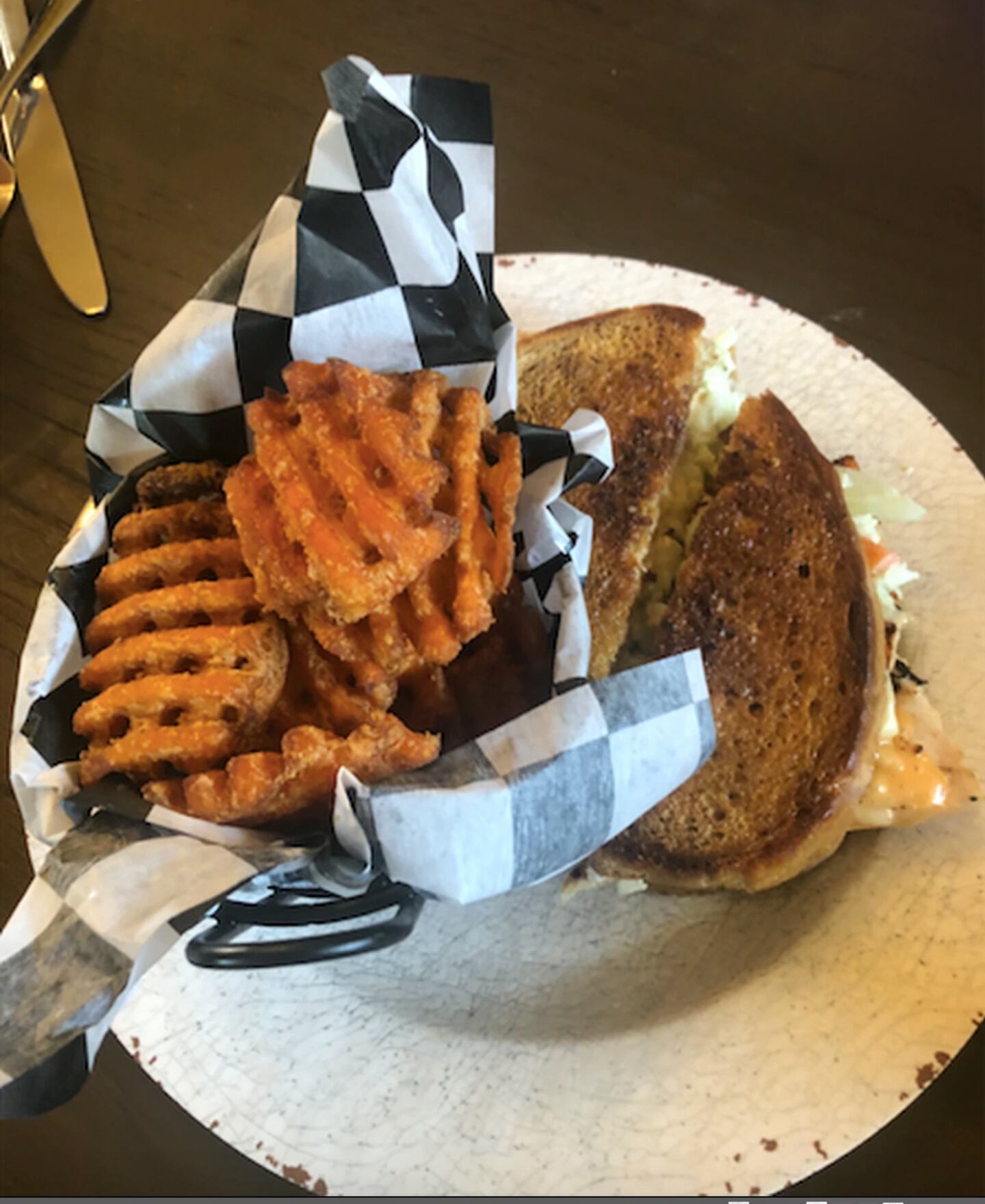 It is a turkey sandwich on marble rye with Swiss cheese, coleslaw and Thousand Island dressing for $10.
She said: "It's so good."
She chose sweet potato waffle fries as her side, and I have to say they were very tasty after sampling one.
I got the Turkey Club Panini, which included turkey, bacon and American and Swiss cheese ($10). It was served just right. I chose steak fries for a side.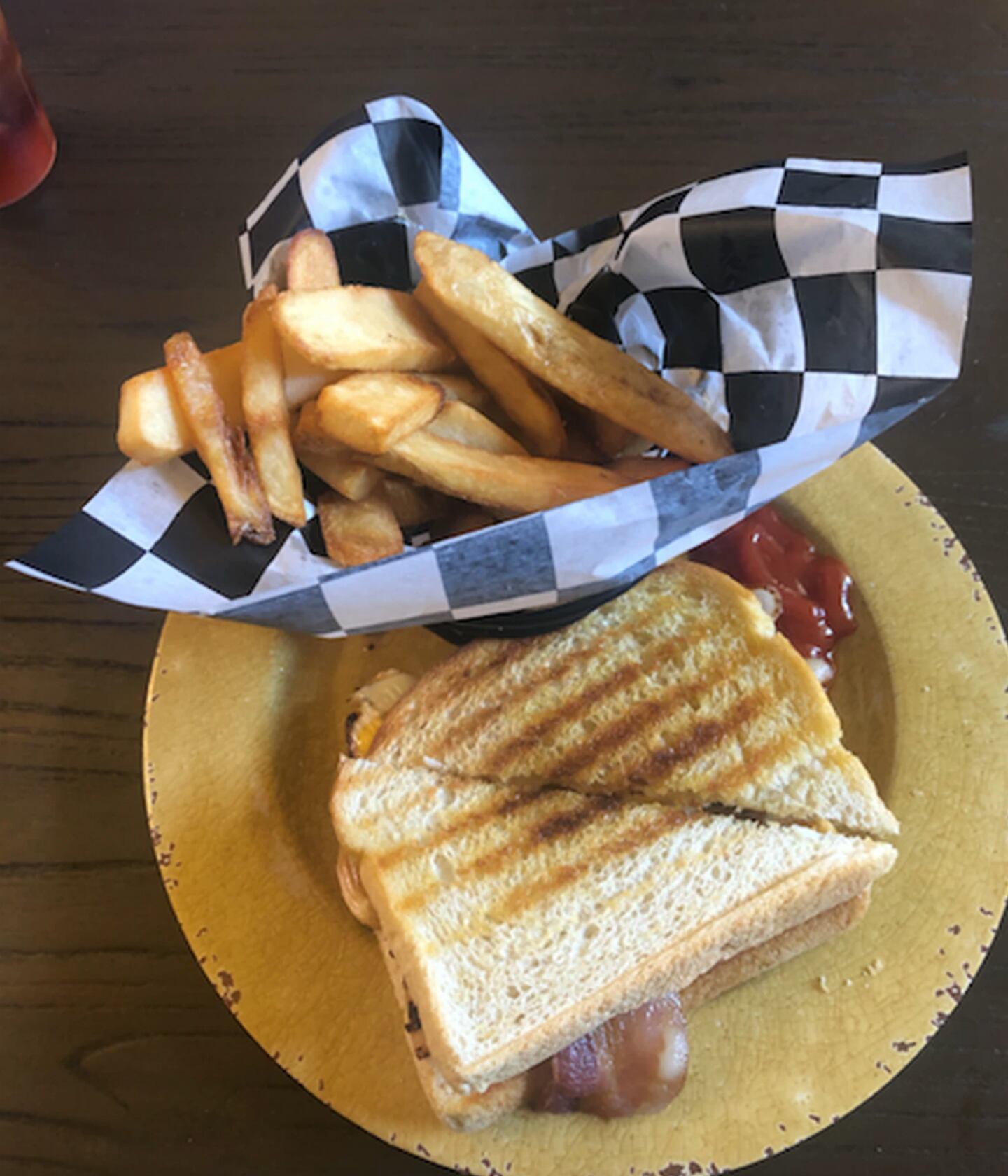 Our server didn't have to convince us too hard to sample some dessert. We ordered a piece of blueberry maple cake ($7) to split. It was scrumptious.
Our total bill, including tip, came to $52.46.
Cafe Grace is located in the former American Women's League building at 1009 N. Main St., owned by Marci Salzmann, who also owns the Sheffield restaurant Cafe 129. It once housed an extension of the Princeton Public Library.
The Salzmanns picked the name Cafe Grace in honor of Marci's husband's great-grandmother Grace, who they say loved to cook.
Diners visiting the quaint historic building step inside to find a gift niche in the foyer of the cafe that offers candles, salts, seasonings and the cafe's famous bacon jam for sale.
Looking over the menu only whets your appetite to come back and sample more.
There are a variety of sandwiches, including the Queso Chicken Sandwich, the Bacon Jam Burger, and the Stuffed Mushroom and Swiss Burger.
Among the panini choices are the Apple, Ham and Brie, and the Chicken Pesto and Sun-Dried Tomatoes.
The eclectic menu also includes everything from Seared Scallops to Chorizo and Shrimp Stuffed Pork Ribeye, and Drunken Little Neck Clams, as well as an array of soups and salads.
I noticed patrons at a nearby table ordered the Hand-Pounded Tenderloin, which overflowed the bun and was big enough to feed a small army.
We didn't get to sample the breakfast menu and are already planning a return visit soon to try that.
• The Mystery Diner is an employee at Shaw Media. The diner's identity is not revealed to the restaurant staff before or during the meal. The Mystery Diner visits a different restaurant and then reports on the experience. If the Mystery Diner cannot recommend the establishment, we will not publish a story.
IF YOU GO
WHAT: Cafe Grace
WHERE: 1009 N. Main St., Princeton
PHONE: 815-872-4000
INFORMATION: www.facebook.com/Cafe-Grace-108670358200182