Sometimes, simple is the best way to go, so anytime you want a simple midday meal that's both hot and tasty, look no farther than John's Place in Peru.
Open from 10 a.m. to 3 p.m. and located just off Peoria Street at 1802 Fifth St., on the other side of the block from Vlastnik's Menswear, John's Place is spot-on with its slogan "Nothing 2 Fancy, Just A Good Sandwich" emblazoned on the back wall.
The eatery, which has a vibrant, 1950s-diner-like atmosphere, is divided into a small dining room and a counter area with stools. The drinks and soups came in plastic-foam cups with lids, and the sandwiches and fries in waxed paper-lined baskets.
There is, however, a rather large menu of both regular and specialty burgers, sandwiches, wraps, soups and salads, as well as ice cream specialties sure to please not just any appetite, but any pocketbook.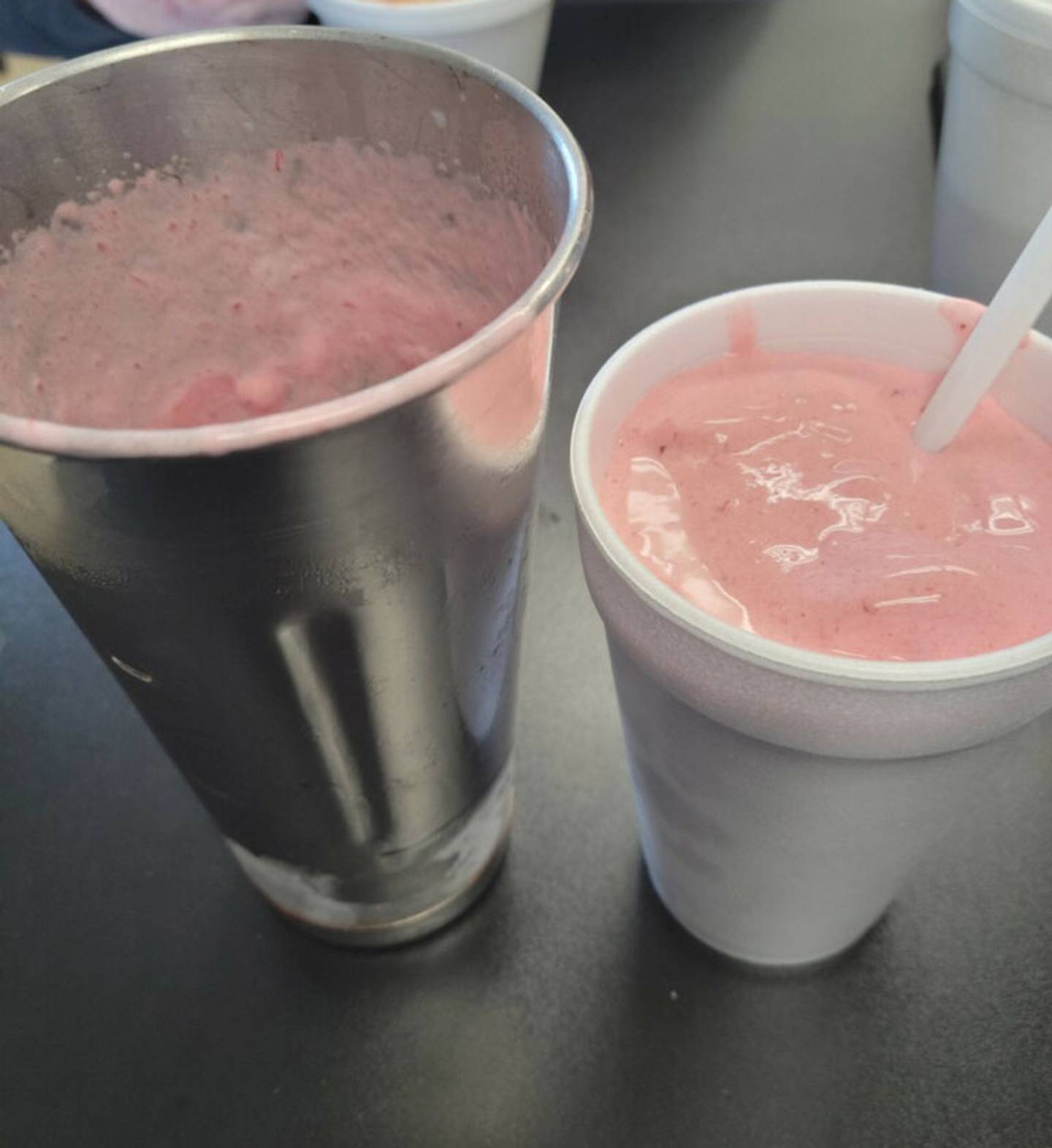 After finding ample parking on the north side of that block, my dining companions and I met on a weekday just before noon, which is the peak of the lunch rush. We seated ourselves at a table, and didn't have to wait long before the server took our drink orders, returning a short time later with the beverages in to-go cups, with one empty one on the side. That one was for the contents of a tall metal shaker nearly overflowing with a very tasty-looking strawberry milkshake ($3.95).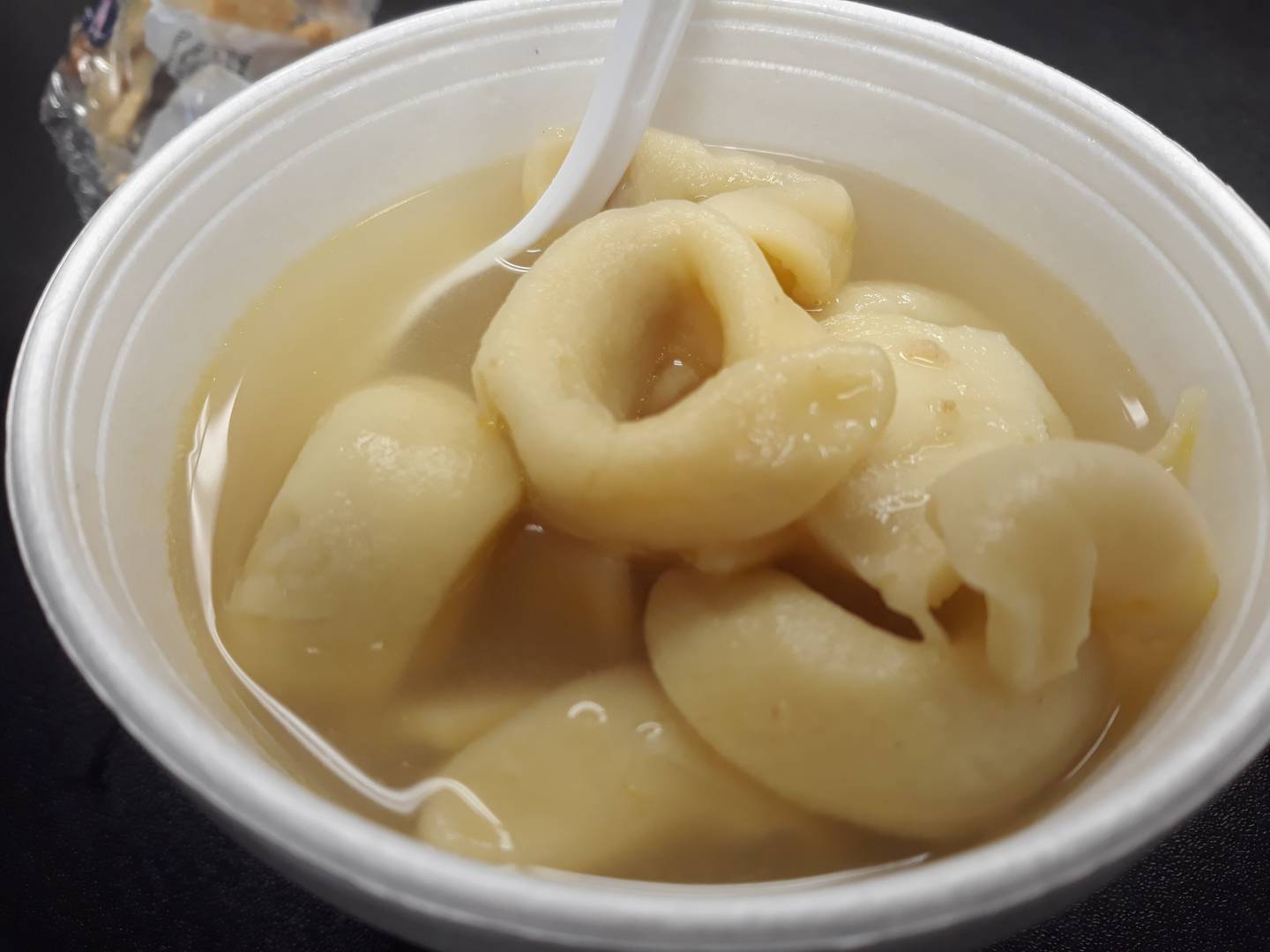 I ordered a cup of lasagna soup, topped with soon-melted mozzarella, and The Cuban ($4.25), a burger with the appropriate cheese, ham, pickles, mustard and garlic mayo, served on a grilled bun. It came with ample mayo, making it a messy but delicious feast, and a perfect complement to the tangy, cheesy soup.
One of my companions ordered the sloppy Joe ($3.35), which was listed with other sandwiches like ham salad, tuna salad, egg salad and chicken salad, a BLT and even a peanut butter and jelly sandwich (grape or strawberry). For a side, they ordered the ravs and broth soup, served piping hot.
The next person chose The Chipotle ($3.75), a cheeseburger with pepper Jack, grilled onions, jalapeños and chipotle mayo. Don't let the list of spicy ingredients deter you – the sandwich had a low, manageable amount of heat that doesn't require diners to gulp water to douse a fiery aftertaste. She also added a cup of cheeseburger soup, which was a highlight. Every spoonful of the thick, cheesy, cream-based soup abounded with ground beef and noodle.
The person with the milkshake ordered The Cowgirl ($3.75), a cheeseburger with pepper Jack, bacon, grilled onions and barbecue sauce.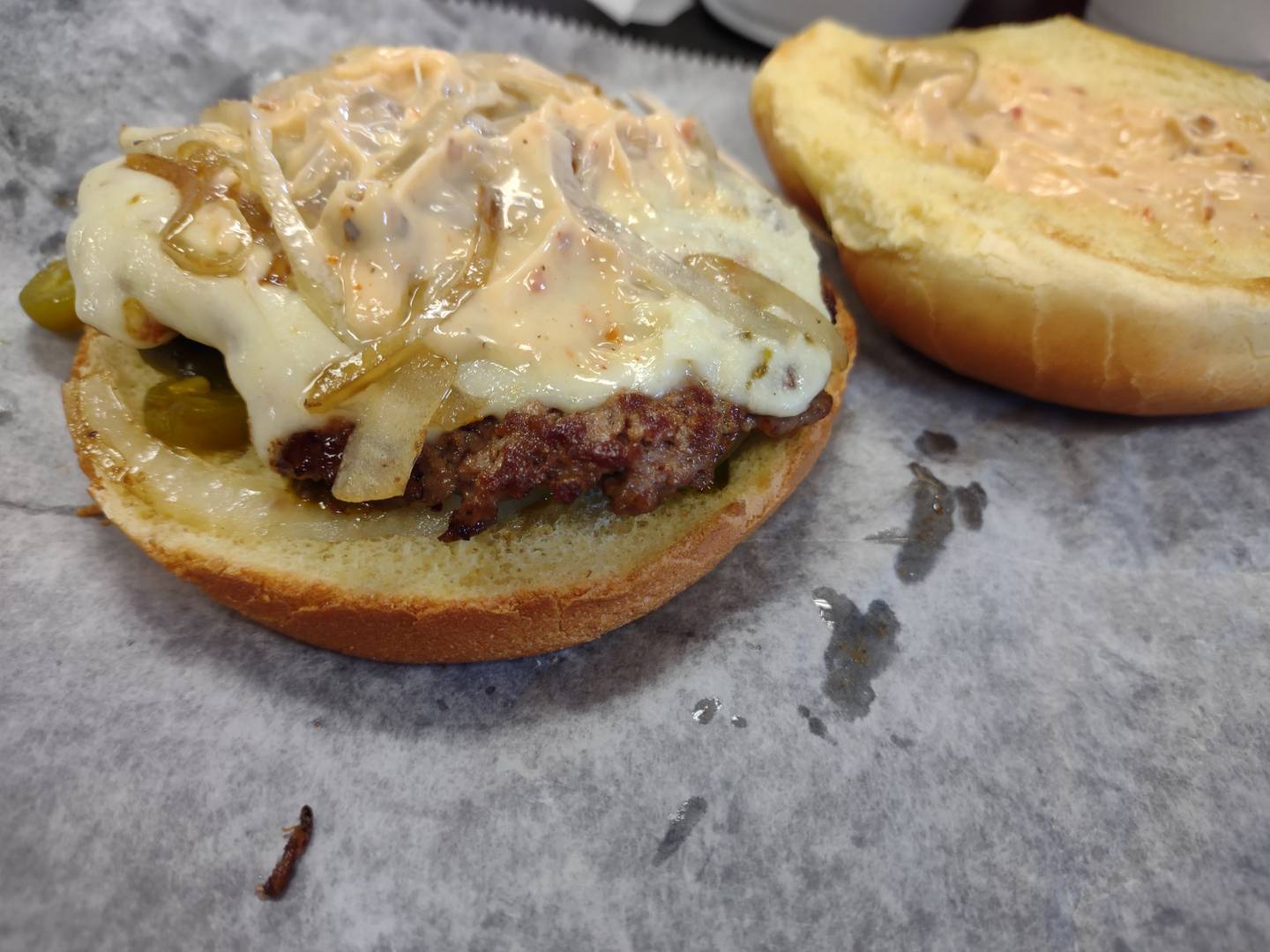 Also on the menu were wraps, served hot or cold with a choice of meat – chicken, ham or turkey – and with any combination of condiments, including cheese, bacon, lettuce, tomato and ranch dressing.
There are also greens: a side salad with cheese and tomatoes; a chef's salad with those and either chicken, ham or turkey; and a taco salad, with seasoned ground beef, chips and taco dressing.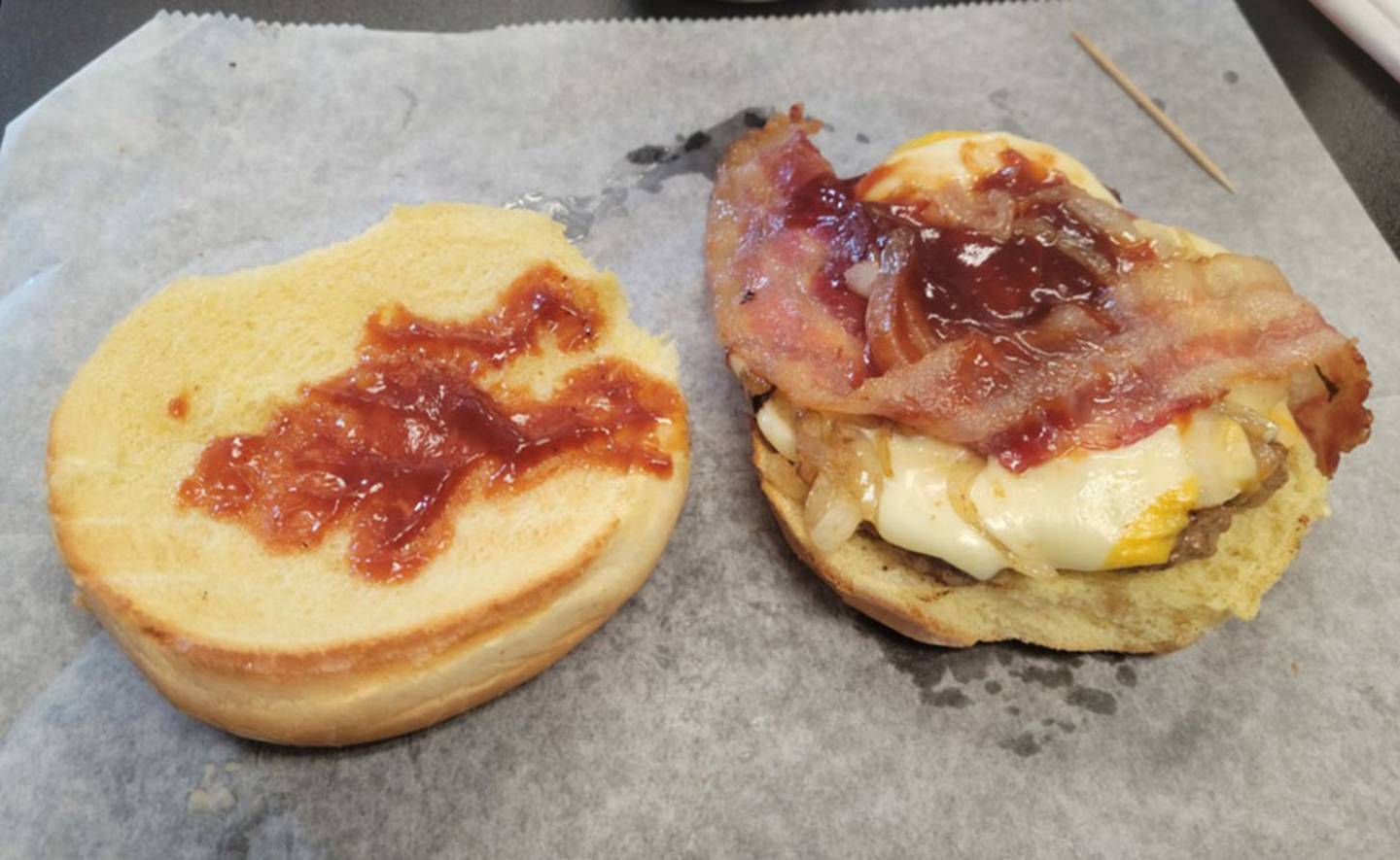 And the ice cream dessert menu was large, including sundaes, shakes, malts, cones and ice cream sodas.
For the four of us, each having a drink, soup and sandwich, the bill came to a very reasonable $37.60. Easy to see why John's Place draws a crowd each and every day.
The Mystery Diner is an employee at Shaw Media. The diner's identity is not revealed to the restaurant staff before or during the meal. The Mystery Diner visits a different restaurant and then reports on the experience. If the Mystery Diner cannot recommend the establishment, we will not publish a story.
IF YOU GO
WHAT: John's Place
WHERE: 1802 Fifth St., Peru
PHONE: 815-223-0506