I have friends and family who love ordering fried pickles at restaurants, as was the case during this visit to Joy & Ed's in Utica. Naturally, because of this, I've sampled a variety of them from different restaurants in Starved Rock Country and beyond.
As someone who doesn't care much for pickles, I'll usually sample one or two, and leave it at that. But the Joy & Ed's fried pickles turned me into a pickle lover for an evening.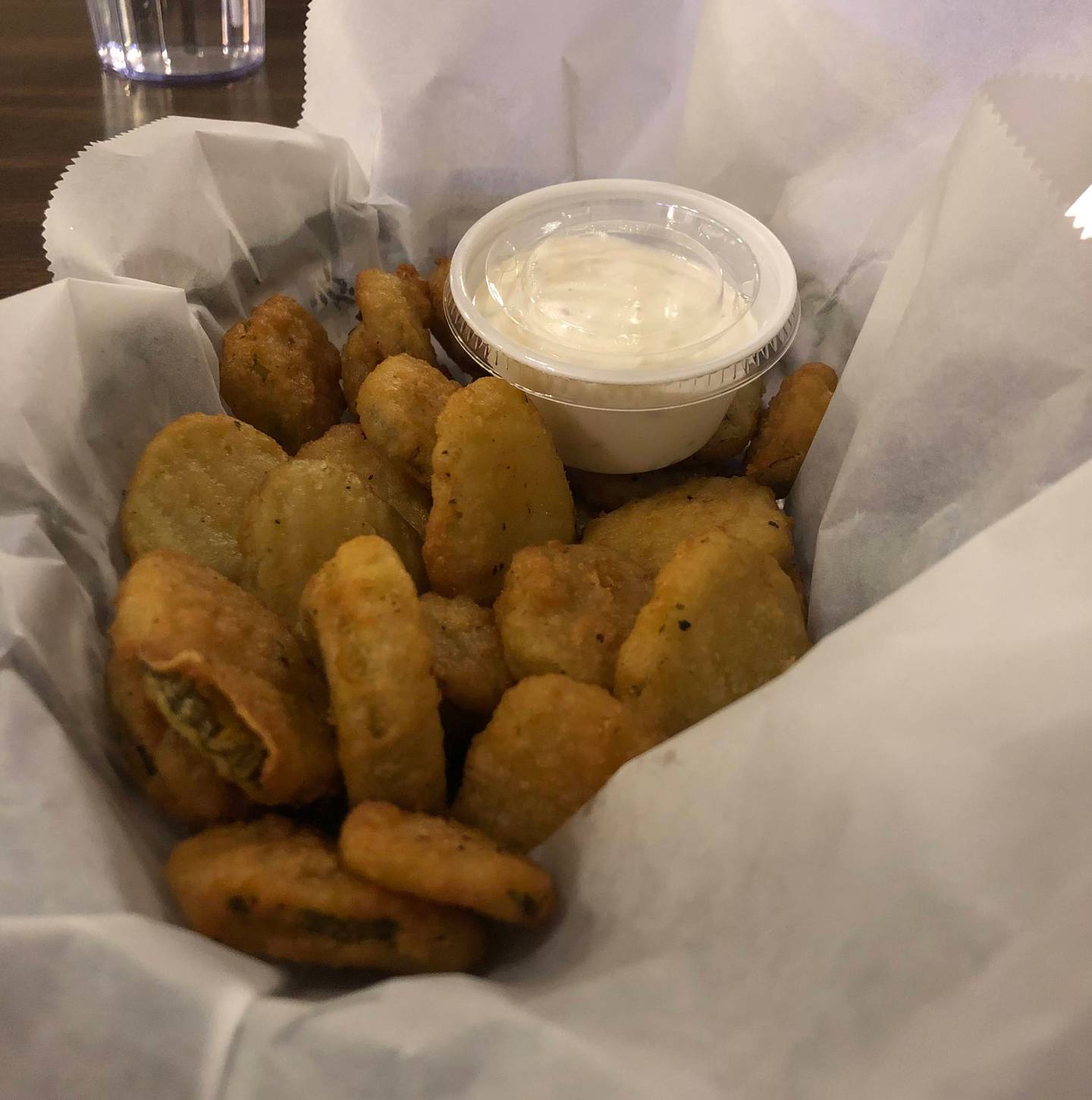 Let me begin by saying they were some of the best fried pickles I've had. They were extremely fresh and hot; I probably should've let them cool down, but had a hard time waiting because they were so good. The fried pickles ($7.50) were slightly seasoned with the perfect amount of salt, and were served with a side of ranch that complemented the flavors nicely.
As a second course, I sampled the stuffed pepper soup and a cup of chili ($4); both were specials of the day.
The stuffed pepper soup had great flavor, and was what I needed on a cold January day. The chili was similarly enticing. It wasn't spicy, but had a slight zest to it I found terrific. Both came with crackers to add an extra crunch.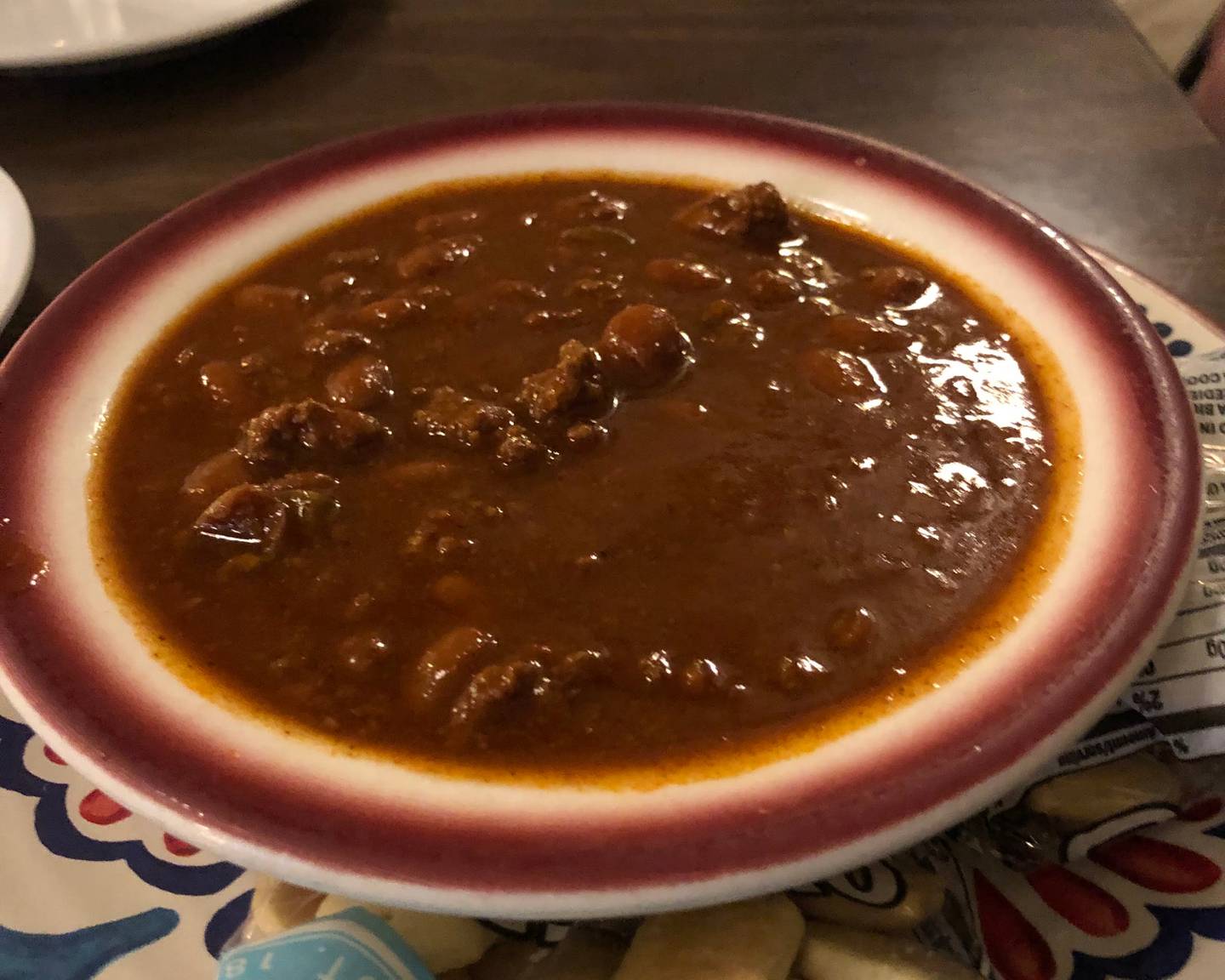 For the main course, I ordered a plate of fried chicken. The menu offers a half or quarter portion, and then a selection between light meat, dark meat or a mix ($11 to $16). It comes with the choice of French fries, bar chips, tater tots or baked potato and a salad. I chose French fries, and substituted for the salad with the stuffed pepper soup.
My colleague ordered a simple ham and cheese sandwich ($10). It was a hot sandwich served on Texas toast with a side of pickles. You can't go wrong with this classic and delicious combination.
Joy & Ed's specializes in burgers, fried chicken, handheld sandwiches, starters, beer and wine, according to its website. Next time, I'd love to try the burgers and explore the drinks menu. They have outdoor entertainment and dining during the warmer months. While I dined for dinner, they also have a breakfast and lunch menu I'd like to come back and try.
Not only was all the food delicious, the service was fantastic. We were greeted immediately upon arrival and seated right away. It's a casual and welcoming ambiance, an overall comfortable experience. While we didn't venture into the drinks menu, the restaurant has a full bar in an adjoining room.
I'd say Joy & Ed's is an inviting option if you want appealing food and service for a great price. Set in the heart of Utica, its location enables patrons to hop over to Bruce & Ollie's for a quick ice cream dessert or to savor a post-meal walk to enjoy downtown.
• The Mystery Diner is an employee at Shaw Media. The diner's identity is not revealed to the restaurant staff before or during the meal. The Mystery Diner visits a different restaurant and then reports on the experience. If the Mystery Diner cannot recommend the establishment, we will not publish a story.
IF YOU GO
WHAT: Joy & Ed's
WHERE: 113 Mill St., Utica
PHONE: 815-859-2008
INFORMATION: www.joyandedsbarandgrill.com