A welcome arrival is 5 de Mayo, read that as Cinco de Mayo, which might be a little new to the dining scene in Streator, but already serves up superior Mexican food.
The service was fast and friendly, and the chips and salsa were full of flavor without being overly spicy for those worried about too much heat. I'm a fan of spicy salsa, but the friend I dined with prefers the milder side. We were both satisfied.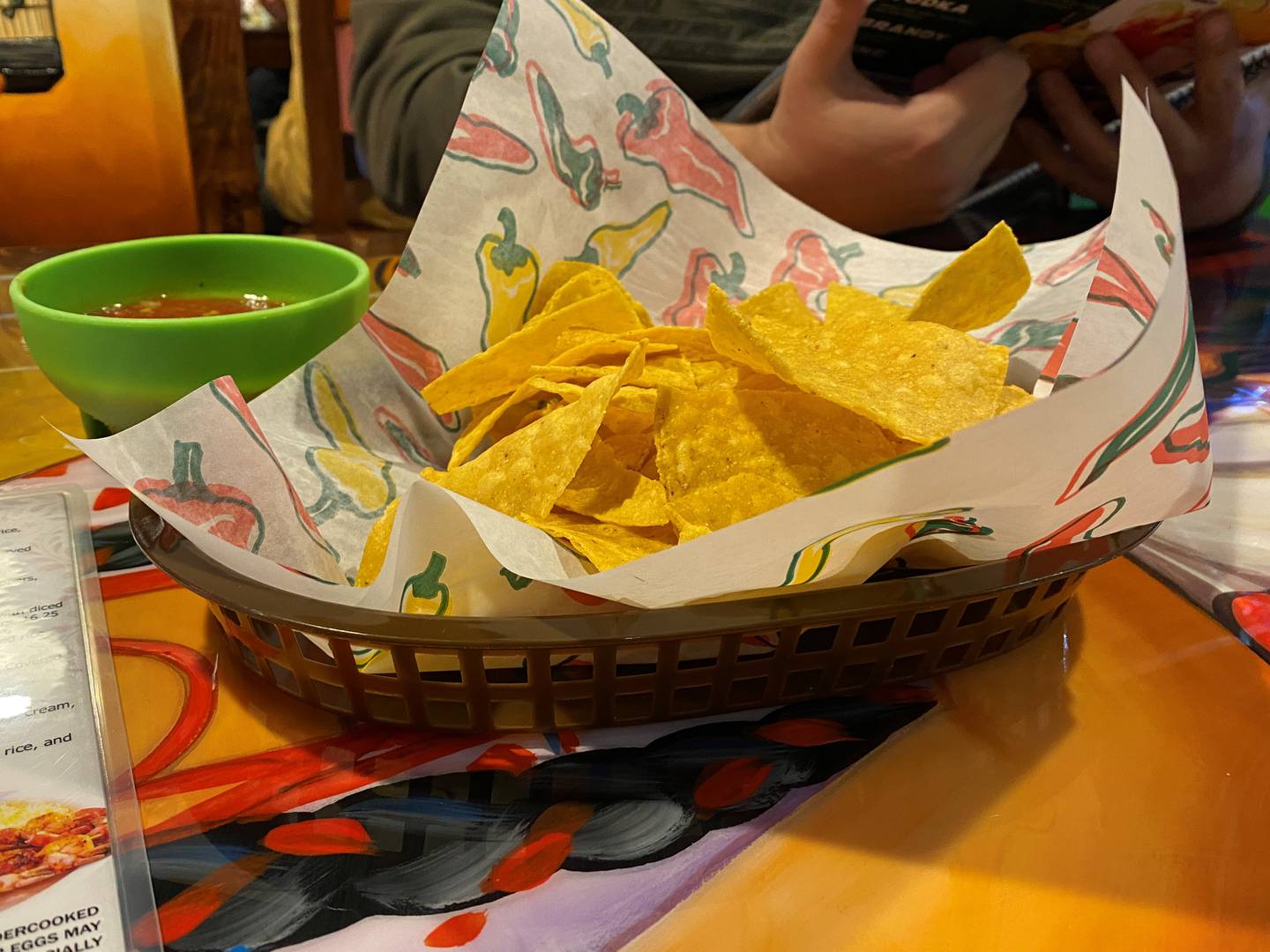 Speaking of satisfied – the meals really shine with flavorful meat and great queso. I ordered the enchilada fajita, which can be prepared with either steak or chicken. It comes smothered in queso, served with rice and refried beans. The portion size, especially for $11.25, is more than enough, and will leave most people with leftovers to take home for a good breakfast or lunch the next day.
The carne tapatia is a similar meal that costs a bit more at $15.25, although that extra $4 gets a whole lot more steak in keeping with the word carne or meat in the recipe's name. It also comes with a choice of flour or corn tortillas, and the ability to create your own burrito or taco. My friend, however, opted to tear apart his flour tortillas and mash the steak, queso, rice and beans all together.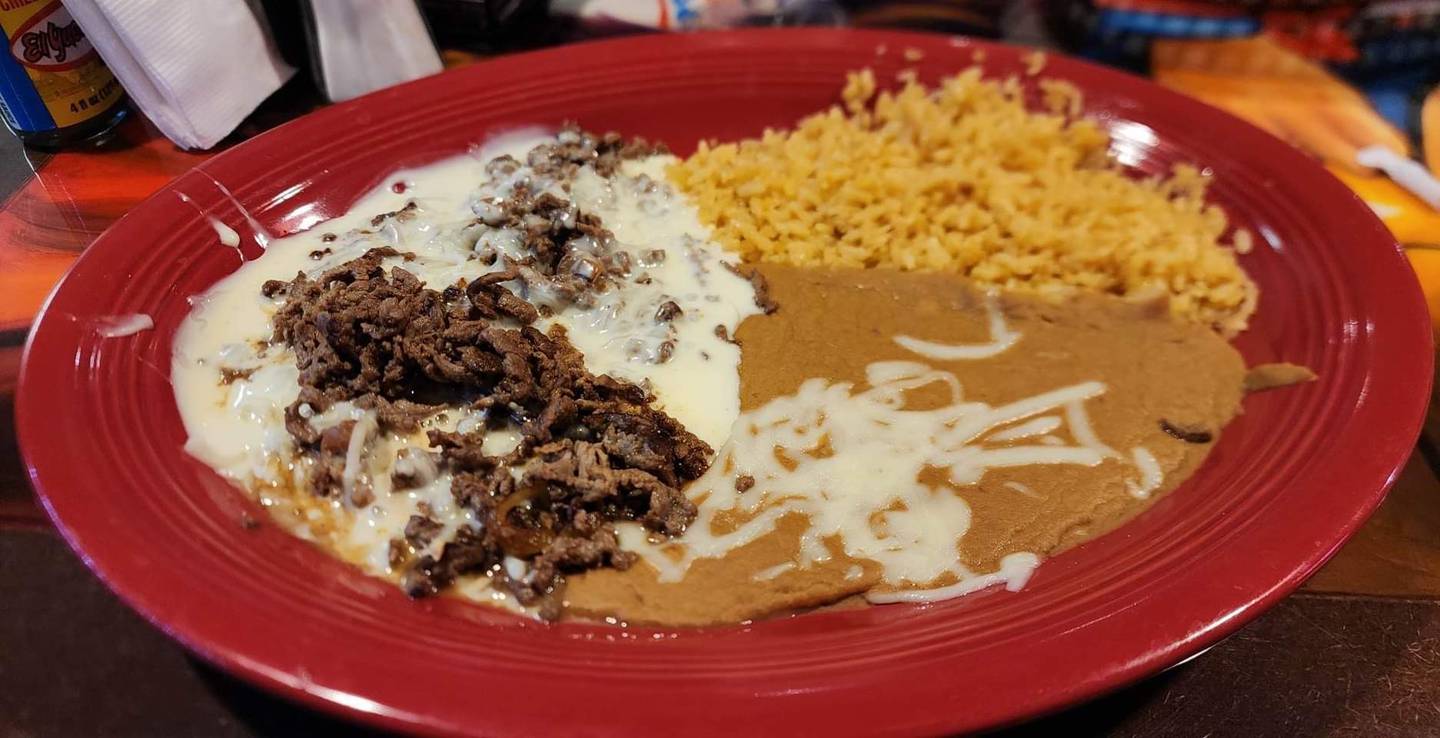 There's so much on the menu I didn't get to try that I will be back, especially on Friday nights when they have an $8 margarita special. For $8, it might actually be the most inexpensive mixed drink in town for the size of it, and they'll go larger if you order it. I only ordered a medium. It was enough to be my only drink of the night.
The restaurant offers a lunch menu served from 11 a.m. to 3 p.m. seven days a week, and people can find the latest specials detailed on its Facebook page. Its menu of specialty entrees has such dishes as Molcajete Mexicano, featuring grilled chicken, steak, shrimp, chorizo and bacon, covered with grilled onions, tomatoes and bell peppers, topped with a signature sauce.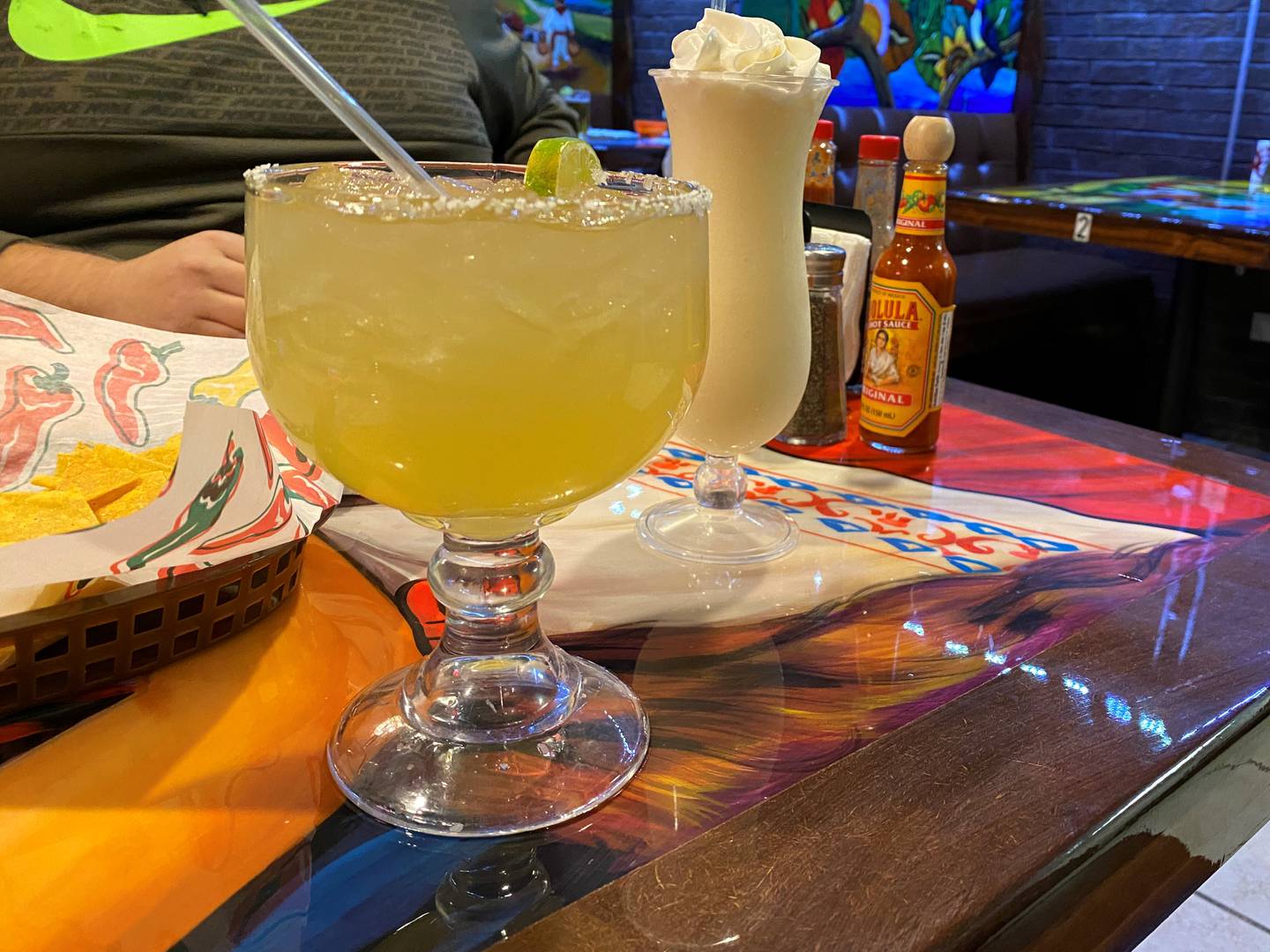 It turns out that 5 de Mayo is an interesting place to eat even for those who are on the fence about Mexican food. I remember being young when Oogie's closed and how interesting it was to see the transformation when Chix moved in. The building now has been fully turned into a well-decorated traditional Mexican restaurant to the point it's unrecognizable from the former establishments. As someone with an interest in Streator's history, seeing such an appealing, fresh interior is enough to make me happy.
My verdict on 5 de Mayo is it's worth the trip from out of town, especially for the price. The bill for a table of two adults eating two full meals and drinking two alcoholic beverages, a margarita and a piña colada, was $45 pre-tip.
• The Mystery Diner is an employee at Shaw Media. The diner's identity is not revealed to the restaurant staff before or during the meal. The Mystery Diner visits a different restaurant and then reports on the experience. If the Mystery Diner cannot recommend the establishment, we will not publish a story.
IF YOU GO
WHAT: 5 de Mayo
WHERE: 310 N. Park St., Streator
PHONE: 815-673-3666
INFORMATION: www.facebook.com/cincodemayomex