Brennan's Bar and Grill in downtown Oglesby had me at hello.
Ever since a friend recommended it, I liked the restaurant's Facebook page. From there, it was day after day of seeing the restaurant post pictures of what I'd call "wow" food – macaroni and cheese-filled wraps, tacos topped with cilantro, cheese and pico, and burgers elevated by sauces, among other delicious items. The restaurant made my list of places I wanted to eat out at next.
And after enough bouts of salivating like one of Pavlov's dogs at each daily update of my Facebook feed, I finally gave the establishment a visit.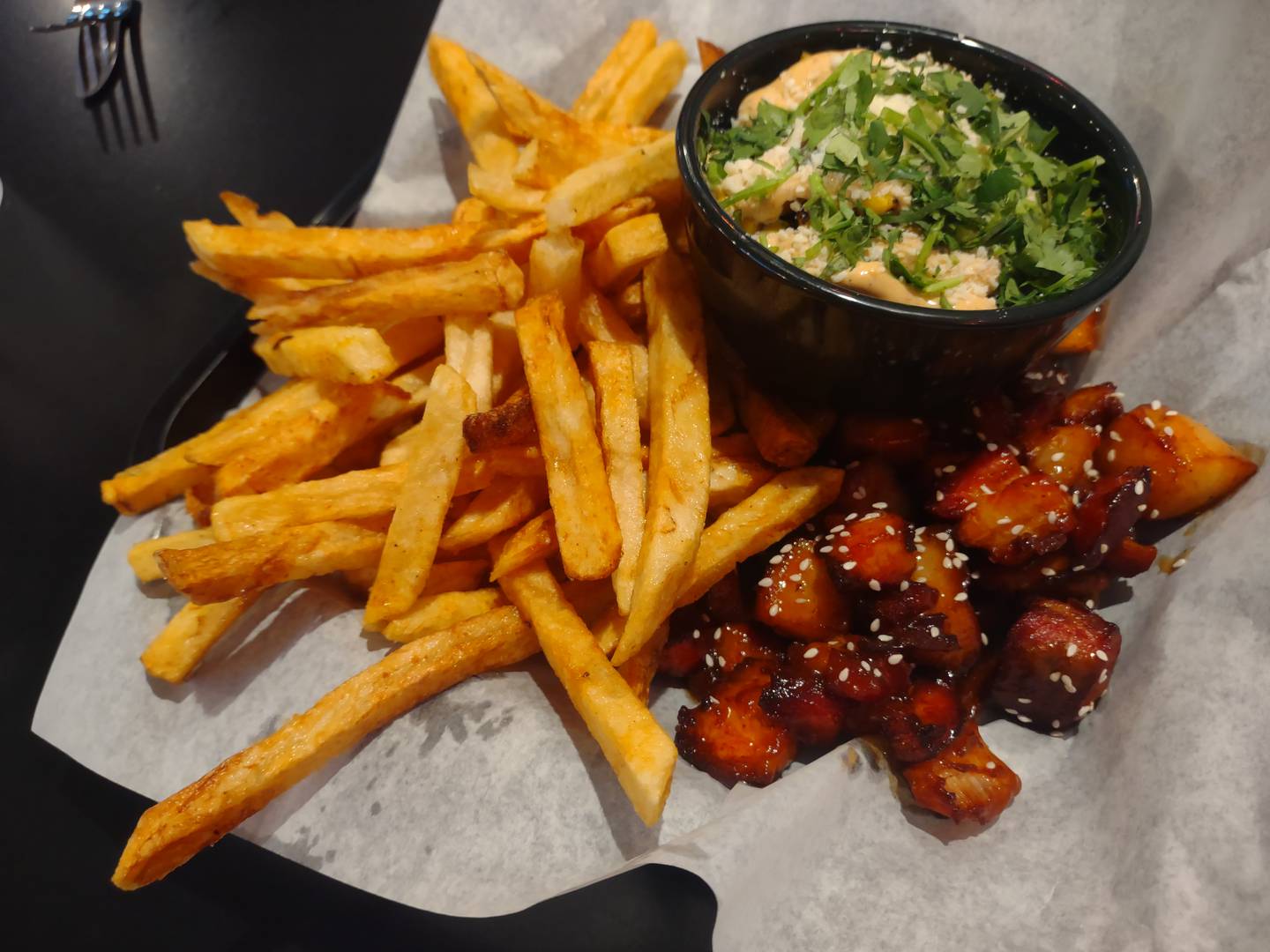 The menu was refreshing and offered something different than the usual standards found at a bar and grill. And even the standard items on the menu had a unique flavor infusion.
For starters, Brennan's features a bear claw – which is a butter and garlic, toasted French roll with whipped honey butter – or a bacon jam goat cheese crostini – crispy garlic crostini served with a bacon goat cheese dip – as appetizers. These are two items I don't recall seeing on any other Illinois Valley menu.
While it was tough to pass on those, or the street corn or jalapeño popper quesadillas, being the nacho lovers that my companion and I are, we decided to go for the loaded nachos, mostly because the description on the menu let us know we'd be in for some different tastes.
The loaded nachos at Brennan's feature crispy nachos, served with a beer cheese sauce, bacon, chives, pico and boom sauce, and much to our delight, there were pork ends scattered throughout. The sauces were thick and the chips sturdy, so the chips didn't end up soggy. The flavors were great. I took turns filling my chips full of cheese sauce, then boom sauce, with the chives and pico supplying complementary flavors.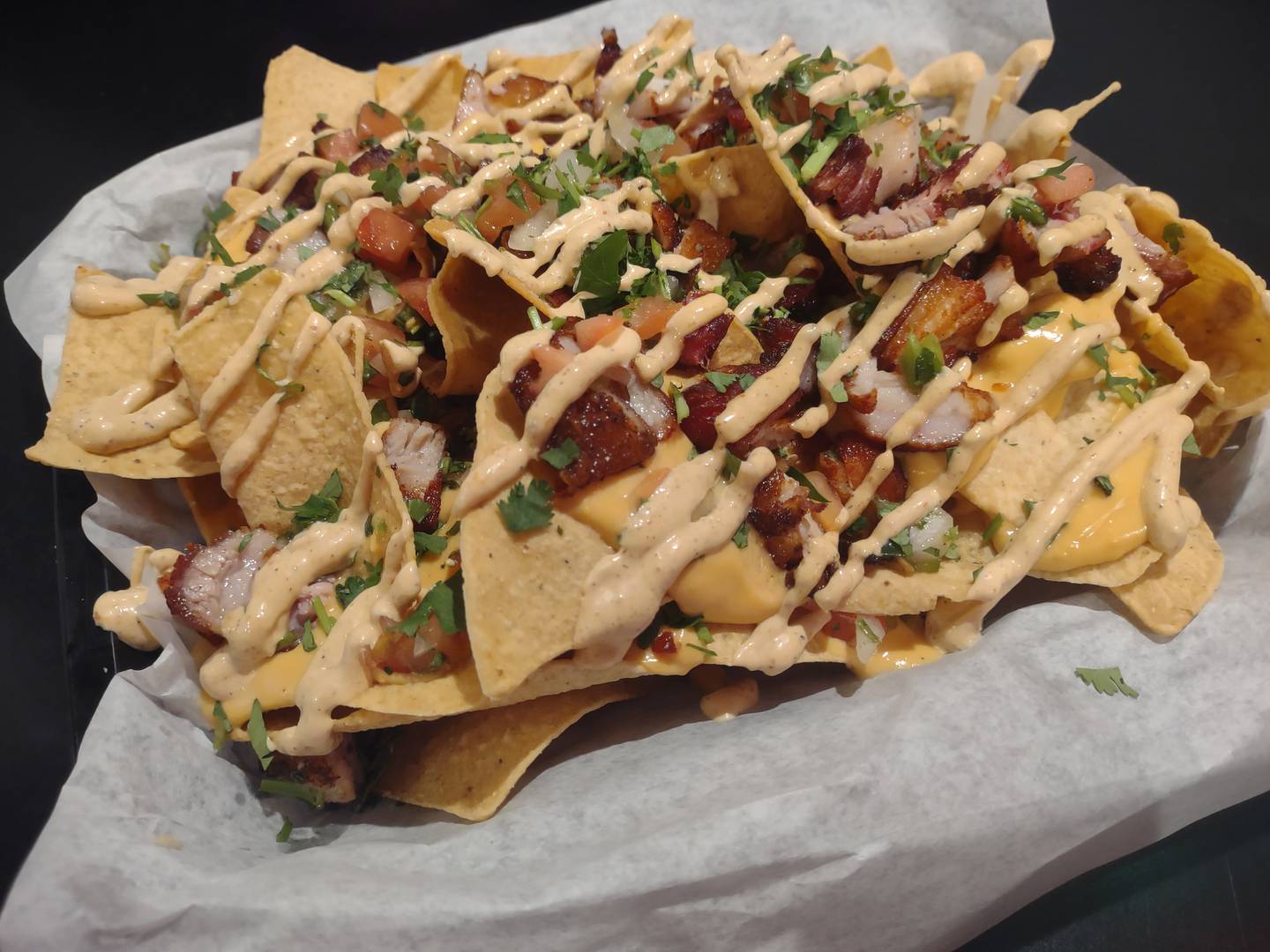 For my entrée, I ordered the sticky pork belly plate, which was smoked pork belly tossed and served in a sweet chili sauce, similar to that found in Chinese restaurants. With the option of two sides, I couldn't pass up the street corn: elote with poblano peppers topped with Cotija, cilantro and chipotle cream, and I also chose hand-cut fries. The sweet and savory pork belly was a nice back-and-forth of flavors with the spicy corn.
My companion ordered the barbecue pork bowl. She said it struck a balance of flavors. The jalapeño slices and spicy slaw provided a kick offset by the coolness of the pico de gallo. The bowl is where classic Mexican flavors met classic barbecue. The pulled pork and barbecue sauce blended well with the rice, cilantro, pico and spiciness. She wasn't sure how the cuisines would meld because she typically thinks of them as different categories of food, but they went well together.
By the end of the dinner, we were both thoroughly pleased and talking about what menu items we might try next. The menu features salads, sandwiches, toasted hoagies, plates and bowls, with each item combining Southwestern, Mexican, Chinese and traditional American flavors. Next time, I might get the chipotle barbecue pork chop, and my companion was eyeing the spicy Cuban hoagie.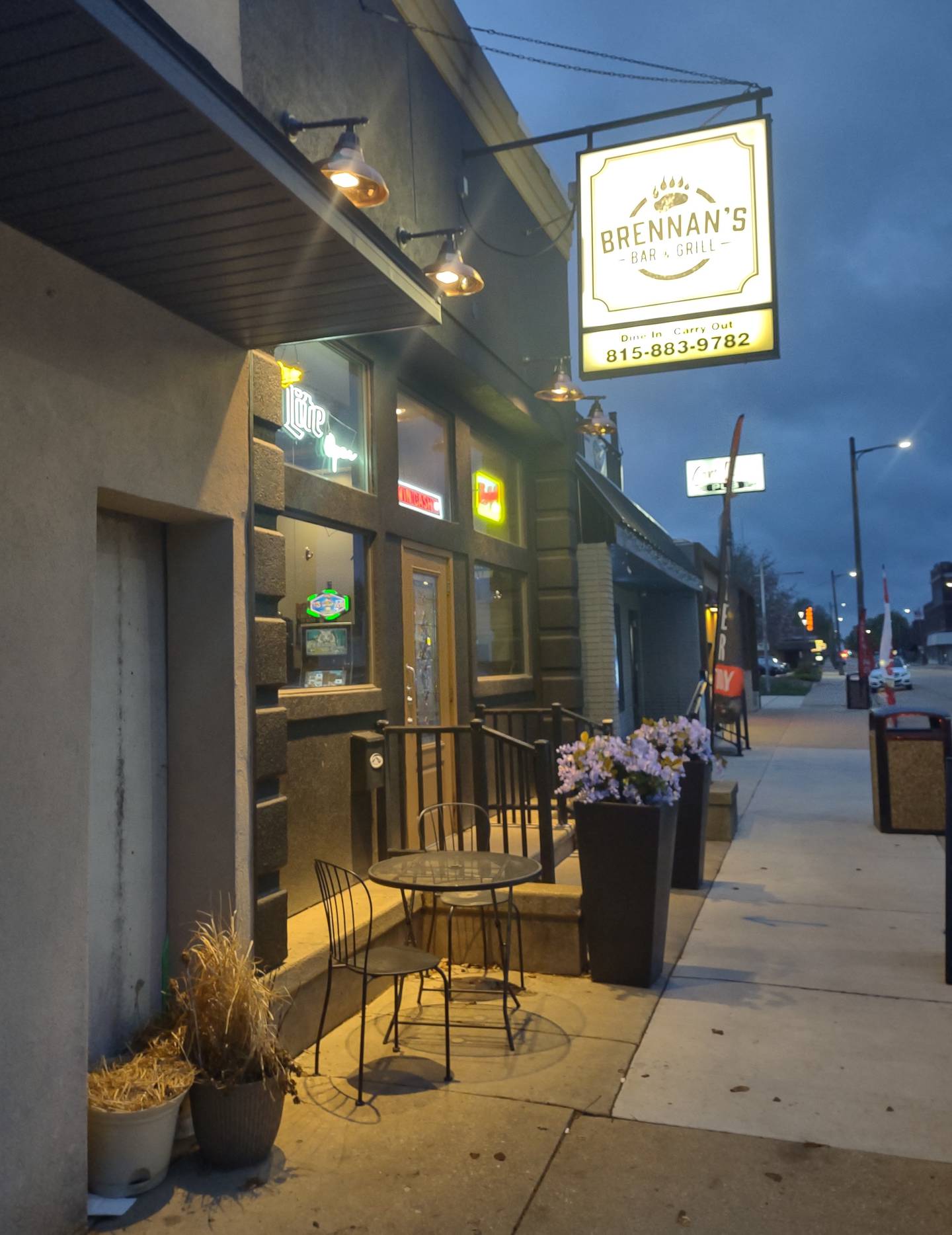 The restaurant opened in May 2022 at the former MJs location, so I'm guessing there are still many people who haven't tried it yet.
As I mentioned, Brennan's posts daily "wow" food to its Facebook page, so there's a chance one of their photos of a special will draw you in.
If you're looking for a night of something different than typical fare, Brennan's provides a relaxing bar and grill atmosphere – you can head up to the bar and order a beer or drinks, or catch a game on one of the TVs. All the while, it offers inventively fresh flavors.
The Mystery Diner is an employee at Shaw Media. The diner's identity is not revealed to the restaurant staff before or during the meal. The Mystery Diner visits a different restaurant and then reports on the experience. If the Mystery Diner cannot recommend the establishment, we will not publish a story.