Right at the top, anyone who hasn't had the pleasure of visiting La Salle County's most famous pizza place should be warned there are a number of things you cannot get at Bianchi's "World Famous" Pizza in downtown Ottawa.
There are no menus (aside from a sign at the entrance with available toppings), no breadsticks, no appetizers, no pasta, no online ordering, no desserts and no credit card payments.
What there is at Bianchi's is pizza … really, really, really good, one-of-a-kind pizza like nothing you can get at any other pizza restaurant around.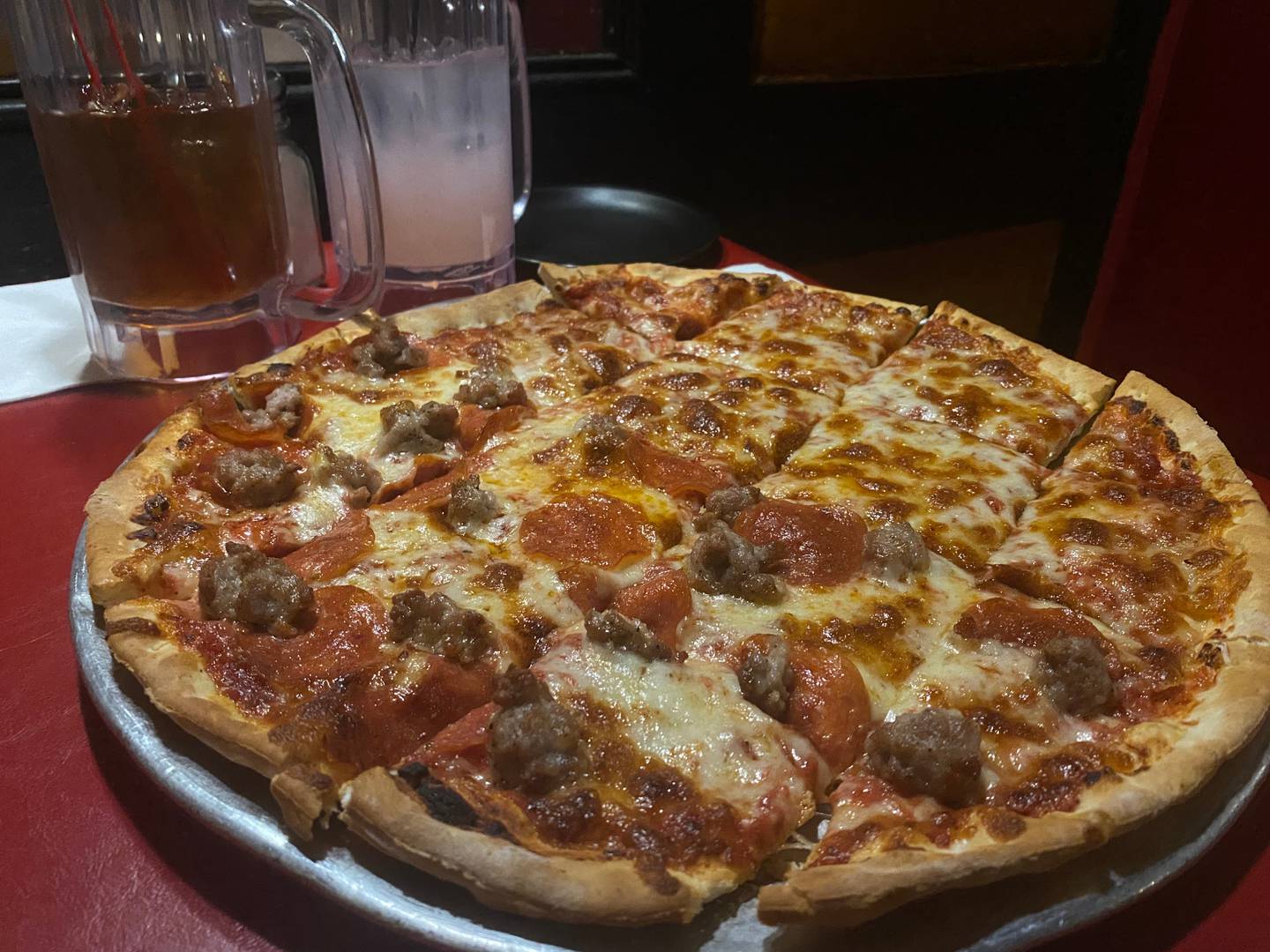 It's why people come from hundreds of miles to dine in, do carryout or order half-baked pizza pies, and it's why Bianchi's most definitely has earned the "world famous" title in big letters on the front of the building.
Simply put, if you love pizza, you'll love Bianchi's.
You can get carryout at either the main location or the carryout-only location a mile or so northeast at 217 E. Norris Drive, but to fully get the Bianchi's dining experience, the Mystery Diner heartily recommends dining in at the original 607 La Salle St. location. Like the pizza itself, the experience is one-of-a-kind.
Stained glass, cozy wooden booths, classic movie posters, gentle lighting, an antique cash register and an old jukebox set to free-play mode and cranking out oldies from the likes of Bill Haley & His Comets, Elvis Presley and Johnny Cash set the aesthetic at Bianchi's.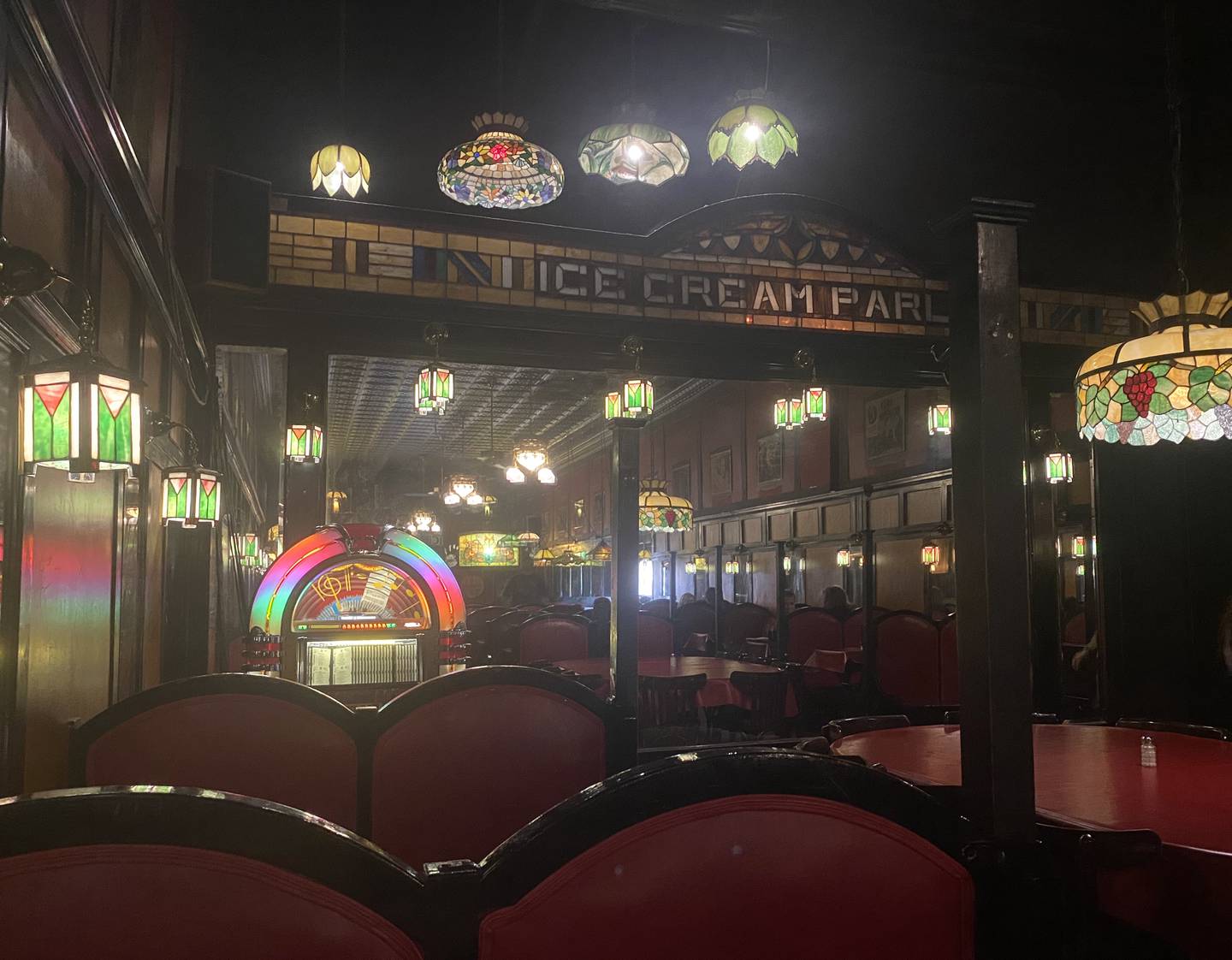 More open rooms are available for larger parties, as well, though they don't have the same step-back-in-time charm of the main dining room.
When entering the front door, diners are hit with the aroma of baking pizza pies, and immediately find themselves at the front counter, where they will be asked how many are in their party and what their order will be. They are then given a wooden block with their number, and asked to be seated, awaiting their server who'll bring their drinks and, a short time later, their pizzas.
The toppings list, like the menu, is simple and straightforward with no gimmicks to be found. There's sausage, pepperoni, mushroom, onion, green pepper, black olive, green olive, Canadian bacon and pineapple. The Bianchi's Special has sausage, onion, mushroom, pepperoni and green pepper.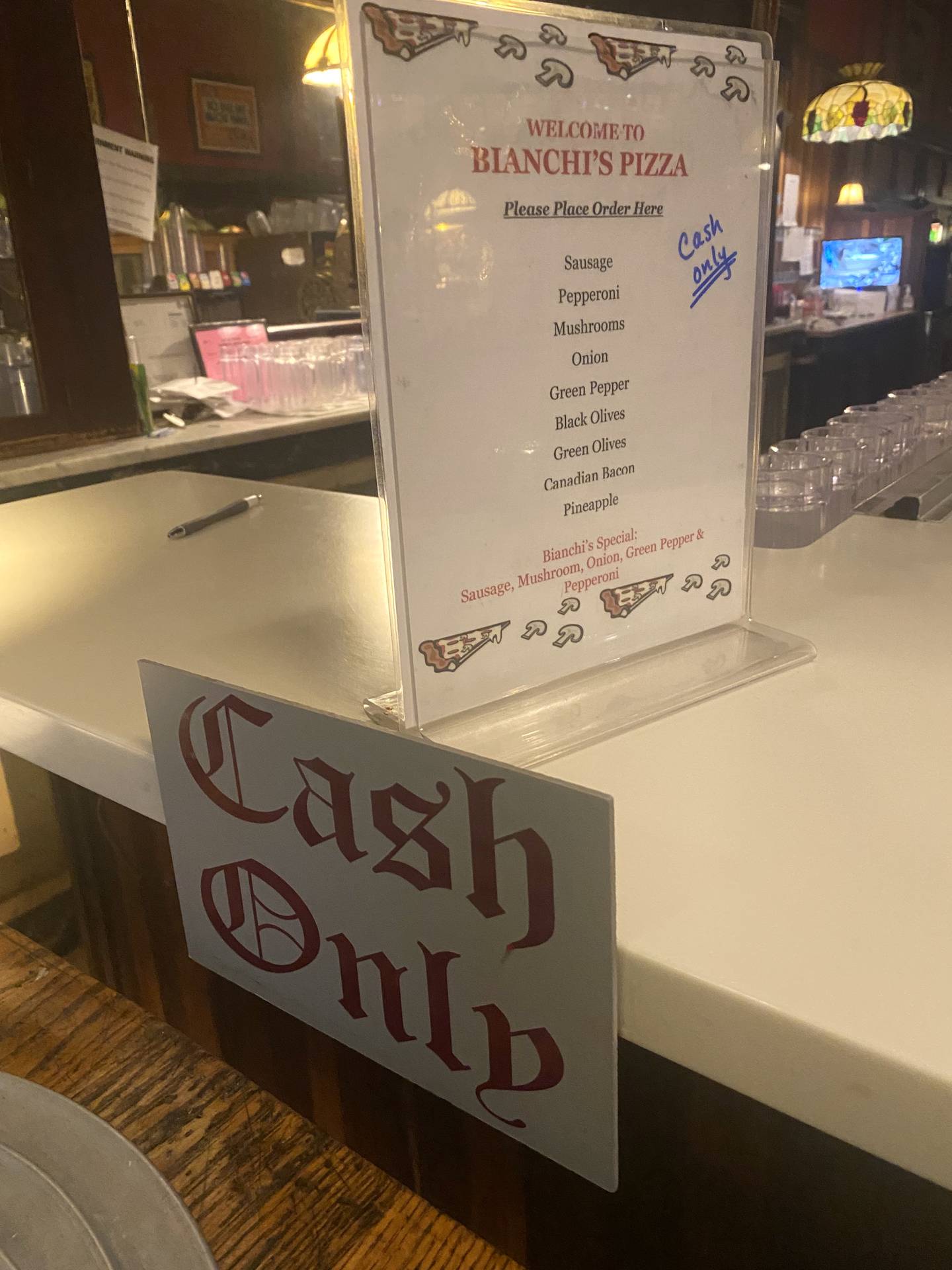 Personally, the Mystery Diner likes combinations of either sausage, Canadian bacon and pineapple or just sausage and green olive on their Bianchi's pizza, making certain to slather each and every square-cut slice with Bianchi's homemade hot sauce … more of a spicy paste than a sauce, but a tangy, tasty must-have if you can tolerate even a little bit of heat.
You really can't go wrong whatever you order on your pie, though.
After all, Bianchi's pizza is so good they don't need to sell anything else.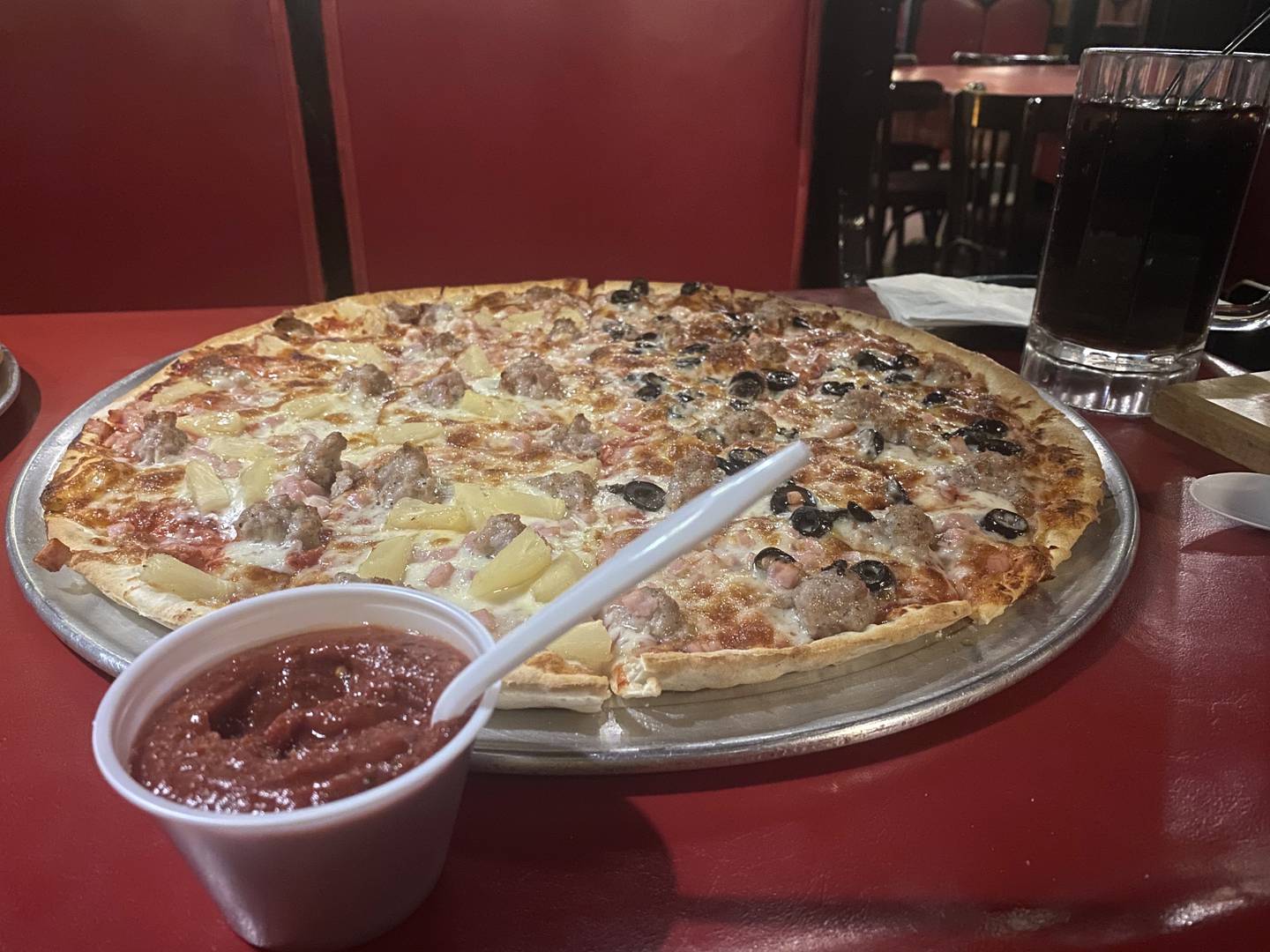 The Mystery Diner is an employee at Shaw Media. The diner's identity is not revealed to the restaurant staff before or during the meal. The Mystery Diner visits a different restaurant and then reports on the experience. If the Mystery Diner cannot recommend the establishment, we will not publish a story.
IF YOU GO
WHAT: Bianchi's Pizza
WHERE: 607 La Salle St., Ottawa; 217 E. Norris Drive, Ottawa
PHONE: 815-434-6884 (La Salle Street); 815-434-6887 (Norris Drive)