This Mystery Diner has nothing against a good taqueria – tacos and burritos rank high on my list of personal weaknesses – but I also hold there's always room for more creative Mexican fare.
Blue Margaritas, which opened recently in Oglesby where the KFC/Taco Bell had long resided, checks that box nicely. The menu teems with Mexican standbys, but also more exotic dishes that show off creativity in the kitchen.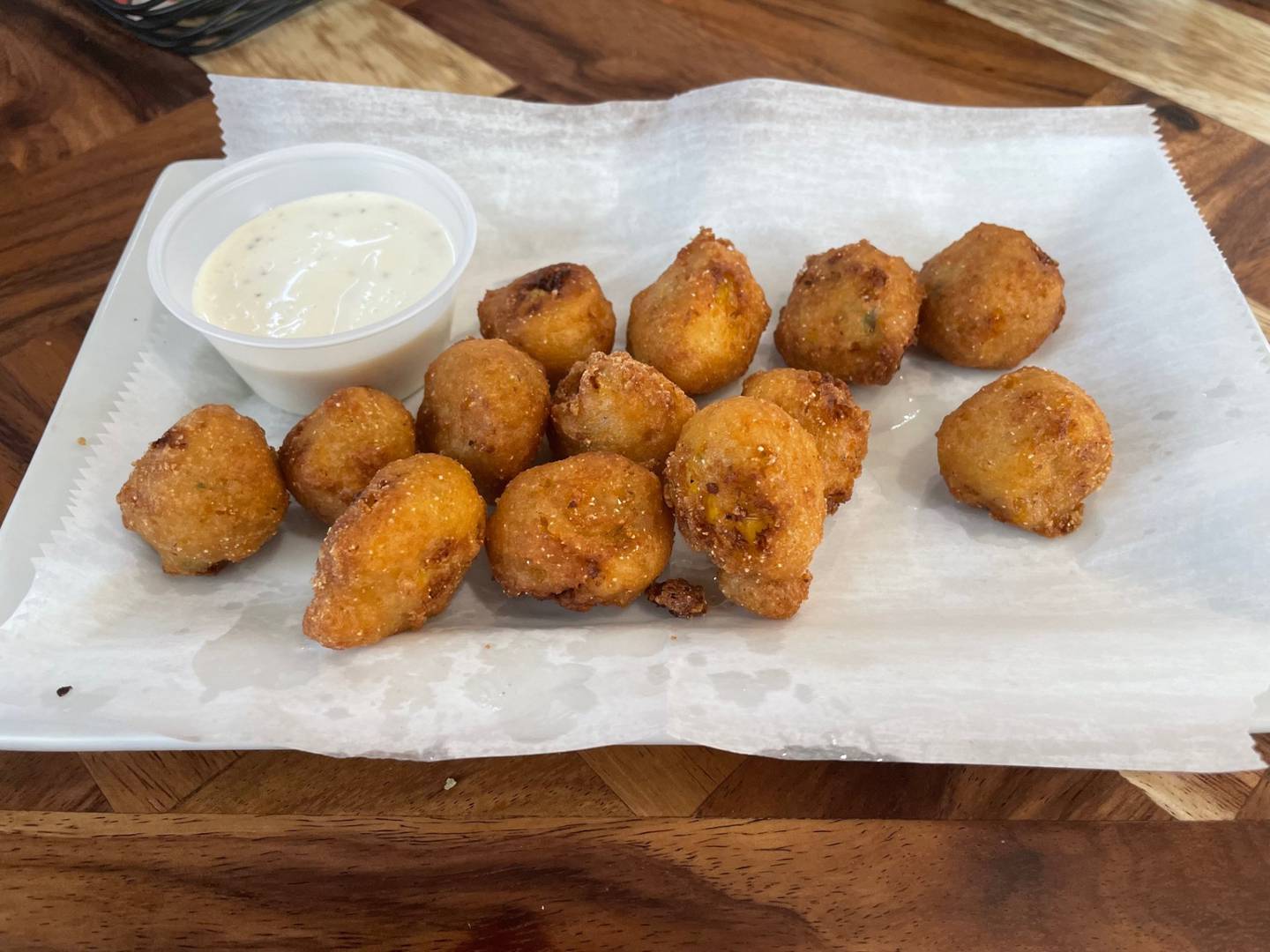 That creativity extends to the building facade and to the interior. Except for the remnants of the east-side drive-thru, you wouldn't know this eatery is a converted fast-food spot. The Blue Margaritas owners gave the building a makeover with fresh paint and landscaping.
The makeover was even more remarkable inside. Gone are the take-away counters, and the dining room was transformed with new furnishings: high-backed booths with wrought-iron flourishes and new upholstery, along with tile floors and Mexican and Southwestern art.
But on to the food. While the menu features Mexican staples such as fajitas and tacos, there are atypical offerings of beef, chicken and fish that caught the eye of this Mystery Diner.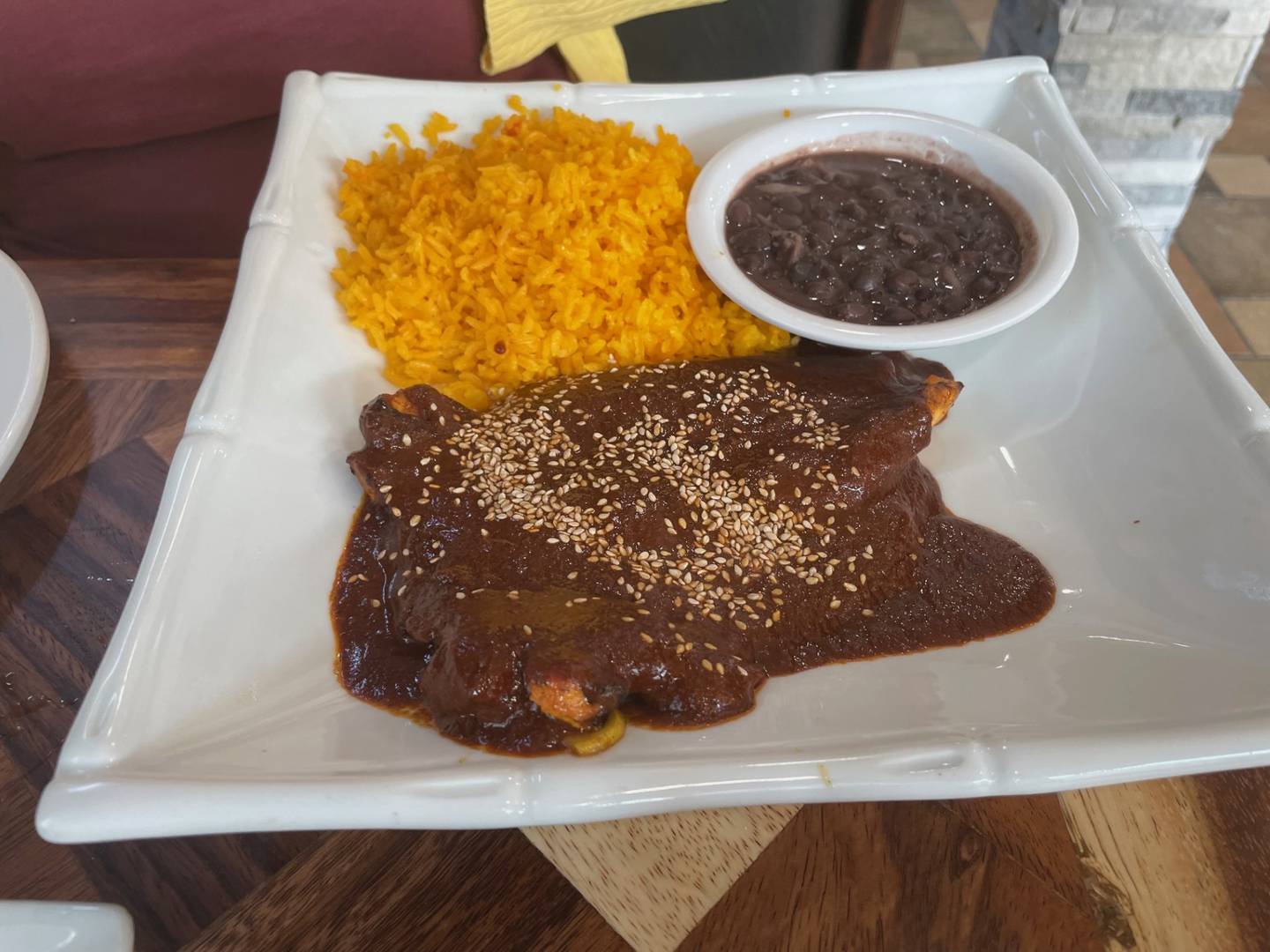 The Mystery Diner and my dining companion selected tempura fried elote bites as a starter. The appetizer is comprised of deep-fried balls of charred corn tossed with lime, garlic, green onion, cilantro, chili, smoked paprika and a blend of five cheeses.
For an entree, Mystery Diner tried steak mar y tierra, a surf-and-turf mixture of tenderized flank steak and seared shrimp with zucchini and bell peppers. The entree was served on a cast-iron skillet so hot it continued to cook the vegetables a good 15 minutes after the waiter placed it on the table with well-heeded warnings not to touch the cast iron. (This dish is not recommended for families with small children in reach.)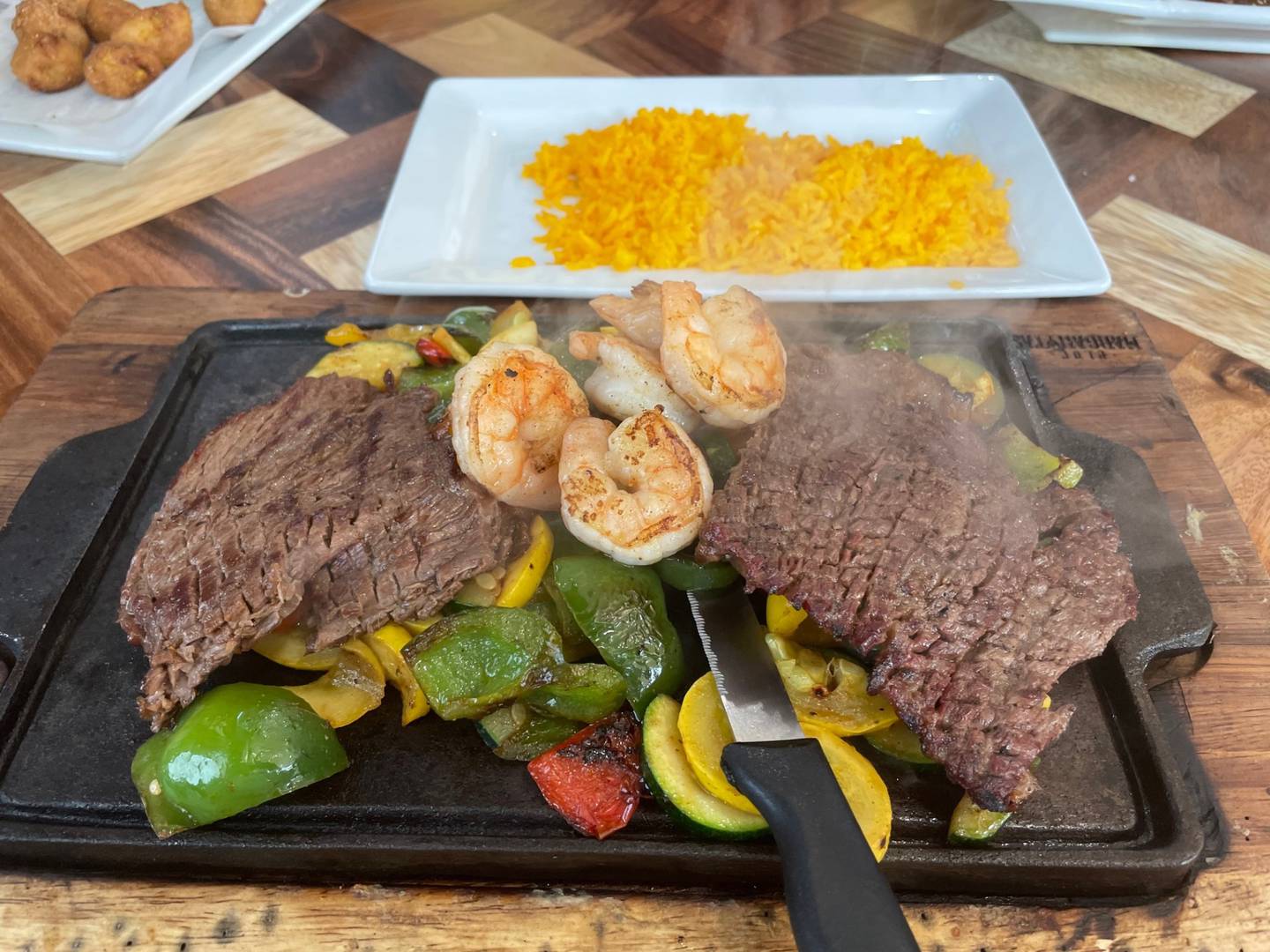 My dining companion opted for pollo con mole. Mole, of course, is a seasoned, chocolate-accented sauce not unknown to Mexican menus, though this particular dish was served with rice and black beans rather than refried beans.
Service was crisp and attentive, if also a tad eager on suggesting cocktails and desserts. Blue Margaritas is open seven days a week. Hours of operation are 11 a.m. to 9 p.m. Sunday through Thursday, and 11 a.m. to 10 p.m. Friday and Saturday. Major credit cards are accepted. Blue Margaritas is at 101 S. Lewis Ave. in Oglesby. Note there are sister locations in Peoria, Springfield and Washington, Illinois.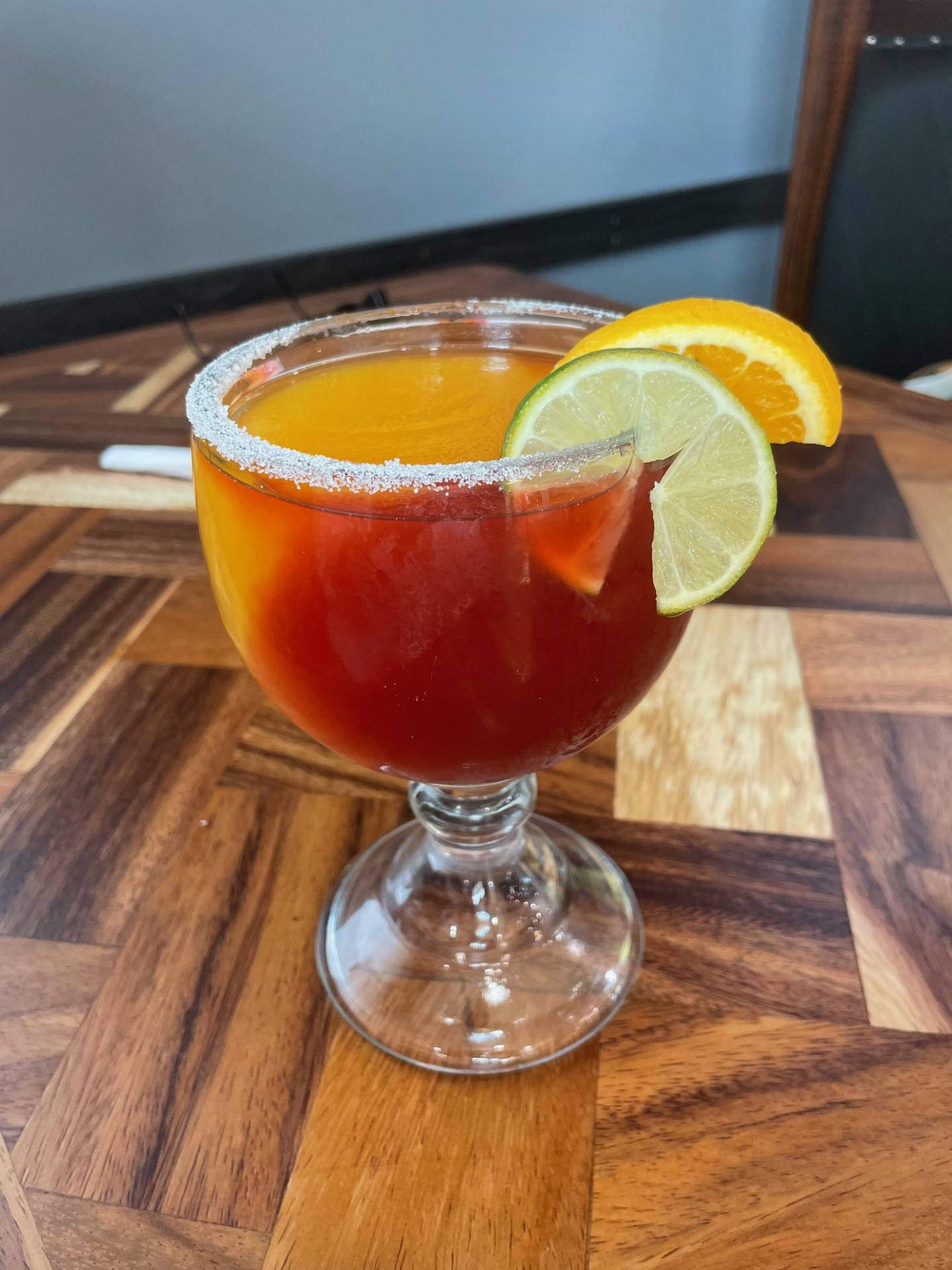 • The Mystery Diner is an employee at Shaw Media. The diner's identity is not revealed to the restaurant staff before or during the meal. The Mystery Diner visits a different restaurant and then reports on the experience. If the Mystery Diner cannot recommend the establishment, we will not publish a story.
IF YOU GO
WHAT: Blue Margaritas
WHERE: 101 S. Lewis Ave., Oglesby
PHONE: 815-993-9291
INFORMATION: bluemargaritas.com