Utica's LaSalle County Historical Society Museum will host an upcoming lecture on the Abolitionist Movement in Illinois and Starved Rock Country. This special presentation will take place 1 p.m. Saturday, Aug. 12, in the museum's Heritage Center – located at 208 Clark Street in downtown Utica.
This talk will be given by the esteemed Dr. Jeanne McDonald, of Waubonsee Community College, who has researched extensively and written on the Abolitionist Movement in Illinois.
At the heart of the talk will be discussion on the museum collection of 20 diaries, penned by noted abolitionist Amos Ebersol. Ebersol, who hailed from LaSalle County, kept diaries from 1839 until 1881, shortly before his death. While reading about the daily life of some of LaSalle County's first settlers is fascinating in its own right, Ebersol's diaries are especially interesting and unique as he was a conductor and station on the Underground Railroad – as well as a farmer. He frequently wrote about his work helping escaped slaves on their way to freedom.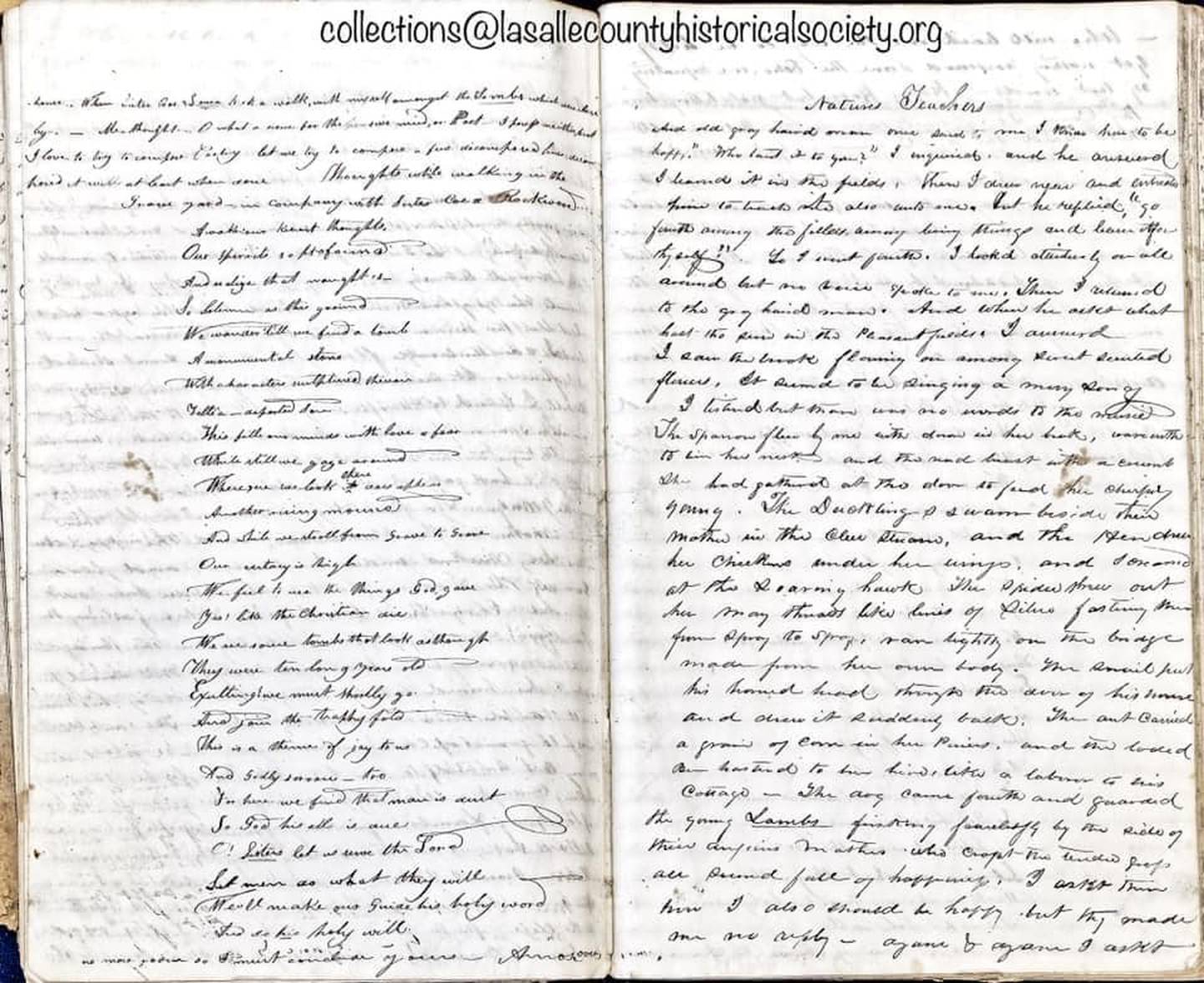 Amos, born in Pennsylvania in 1822, moved to LaSalle County with his family, the Joseph Ebersol's, in 1834. Throughout Amos' early writings, he penned many poems and essays against slavery, suggesting he had become a strong supporter of abolition during his late teens. Amos was especially a great admirer of Benjamin Lundy, editor of "Genius of Universal Emancipation," and during December 1841, even bought Lundy's portrait from the "Genius of Liberty" office in Lowell.
Many passages within the Ebersol diaries mention the names of other individuals also involved in the Underground Railroad in LaSalle County. Thomas Stanley was mentioned very often and was, in fact, the brother-in-law of Amos' future wife, Calista Whittlesey. The Dewey's, another name Amos mentions in his writings, are assumed to be the Dewey's of Troy Grove, also very active with the Underground Railroad, along with their neighbors, the Hickok's, parents of the famous "Wild Bill" Hickok.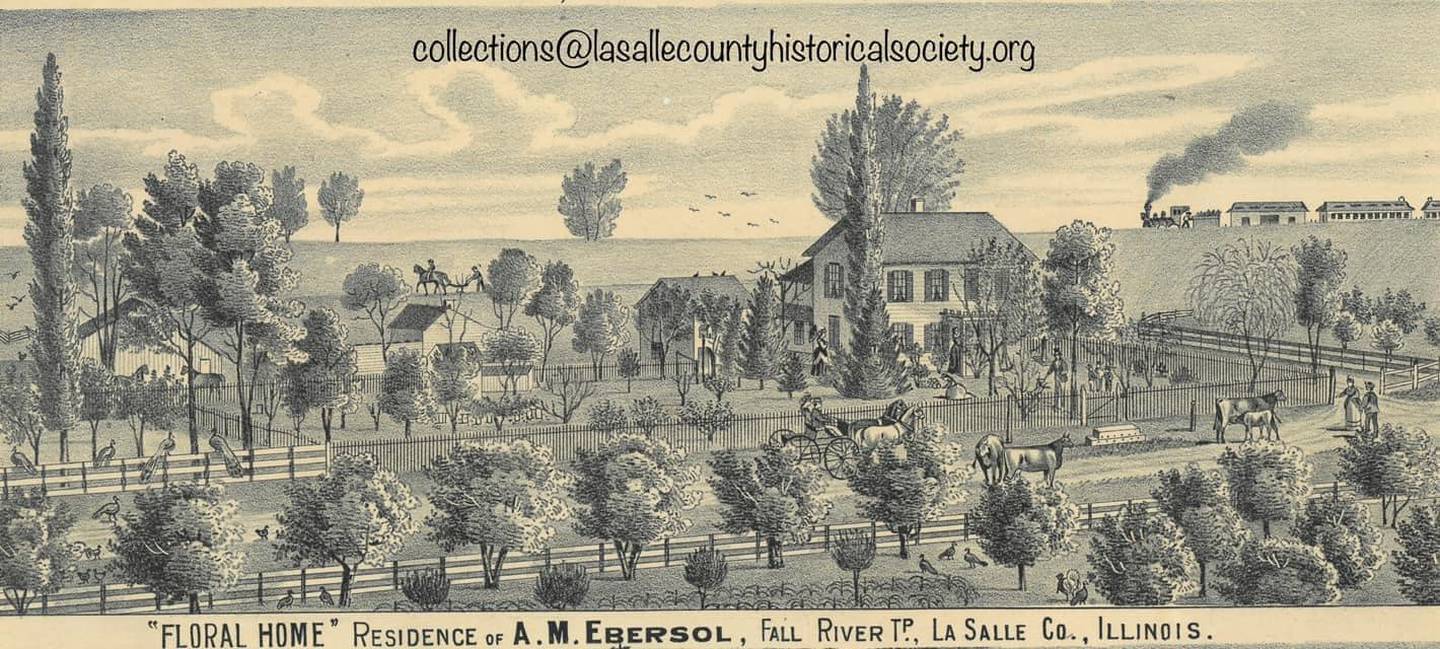 In 1843, Amos married Calista, the ceremony officiated by Owen Lovejoy of Princeton, IL. Owen's brother was Alton martyr Elijah Lovejoy whose mission Benjamin Lundy took over in 1838. Calista continued to live with her sister and brother-in-law for a time, but eventually Amos and Calista moved to their own house in Fall River Township, their "Floral Home." Amos continued to work on the Underground Railroad until at least 1850, hiding slaves in a secret room in his barn. The Fugitive Slave Act was passed in 1850, making it more dangerous to harbor runaway slaves. This Act along with extensive travels to visit Calista's parents back East during the late 1840s and being busy as a husband and father may account for the decline in Amos' involvement in the Underground Railroad. Still, Amos Ebersol, William Wakey, Thomas Stanley, the Deweys, the Hickocks and countless other LaSalle County residents helped an estimated 1000 runaway slaves make their way to freedom.
In 2020, the LCHS Board had made the commitment to digitizing their vast collection to make these archives more accessible to those wanting to research LaSalle County's rich history. Their first major project was the digitization and restoration of Ebersol's extremely rare diaries. To date, all twenty diaries have been restored, transcribed and digitized.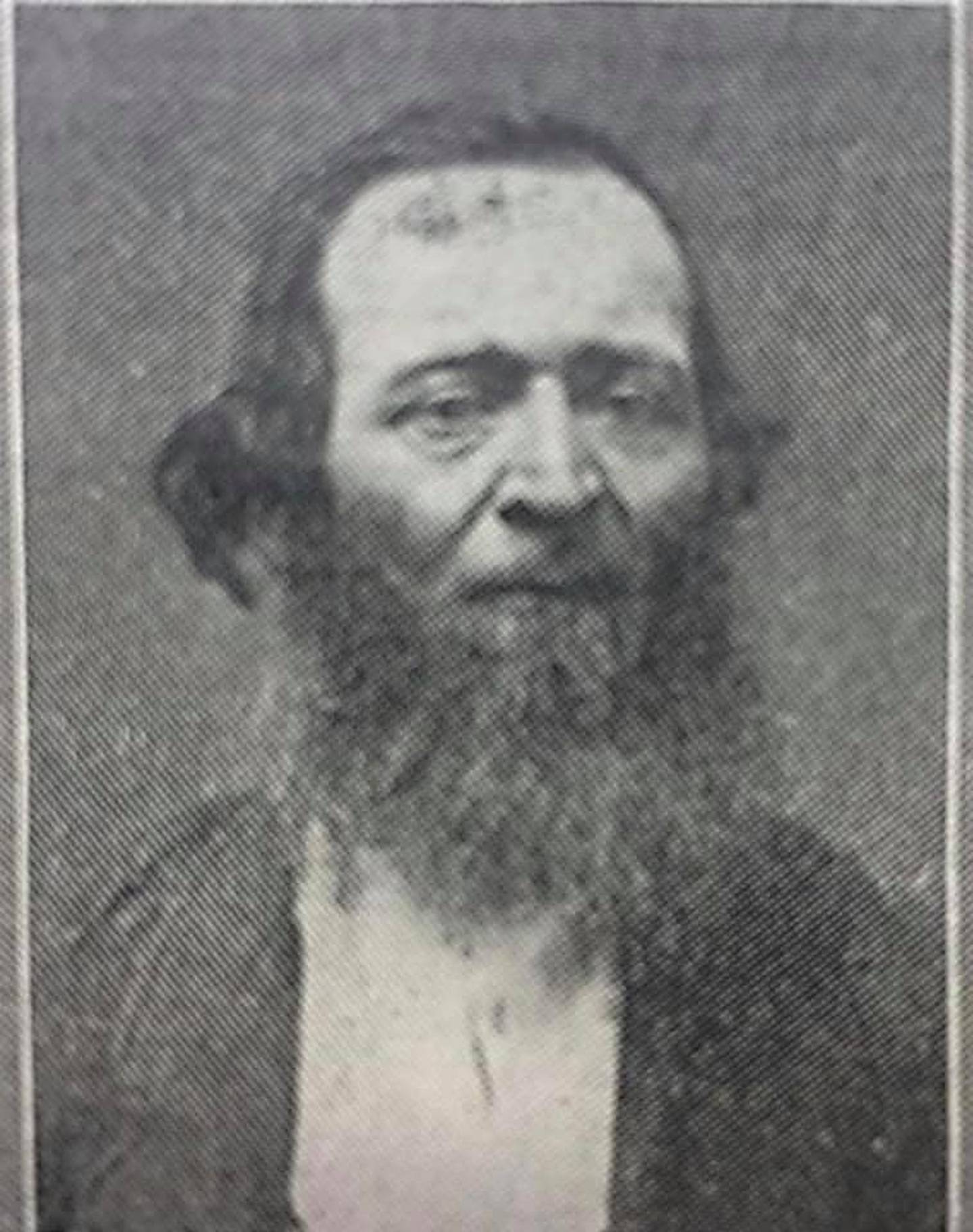 In 2022, the family of Amos Ebersol brought in on loan a stair step that led to the secret hideaway of the runaway slaves that spent their days in hiding at the Ebersol homestead as well as other artifacts from this location. These rare artifacts are on view at the Museum Campus, be sure see these and the rest of LCHS's sprawling collection after Saturday's presentation.
The program will be held at LCHS' Heritage Center (208 Clark St.) starting at 1 p.m. This presentation is free to LCHS members and $5 for nonmembers. Reservations are not required. Questions about our upcoming program may be directed to office@lasallecountyhistoricalsociety.org or by calling 815-667-4861