"Nevermore: The Imaginary Life & Mysterious Death of Edgar Allan Poe" is playing through Sunday, Nov. 12 at Engle Lane in Streator.
The musical follows Edgar Allan Poe as he recalls parts of his life as told through his verse depicting memories and dreams. The production is a true experience – a unique and beautiful intertwining of Poe's works and mysterious life story through acting, singing, staging, lighting and costuming.
"Nevermore" pushes boundaries to create a work of art to be enjoyed and never forgotten.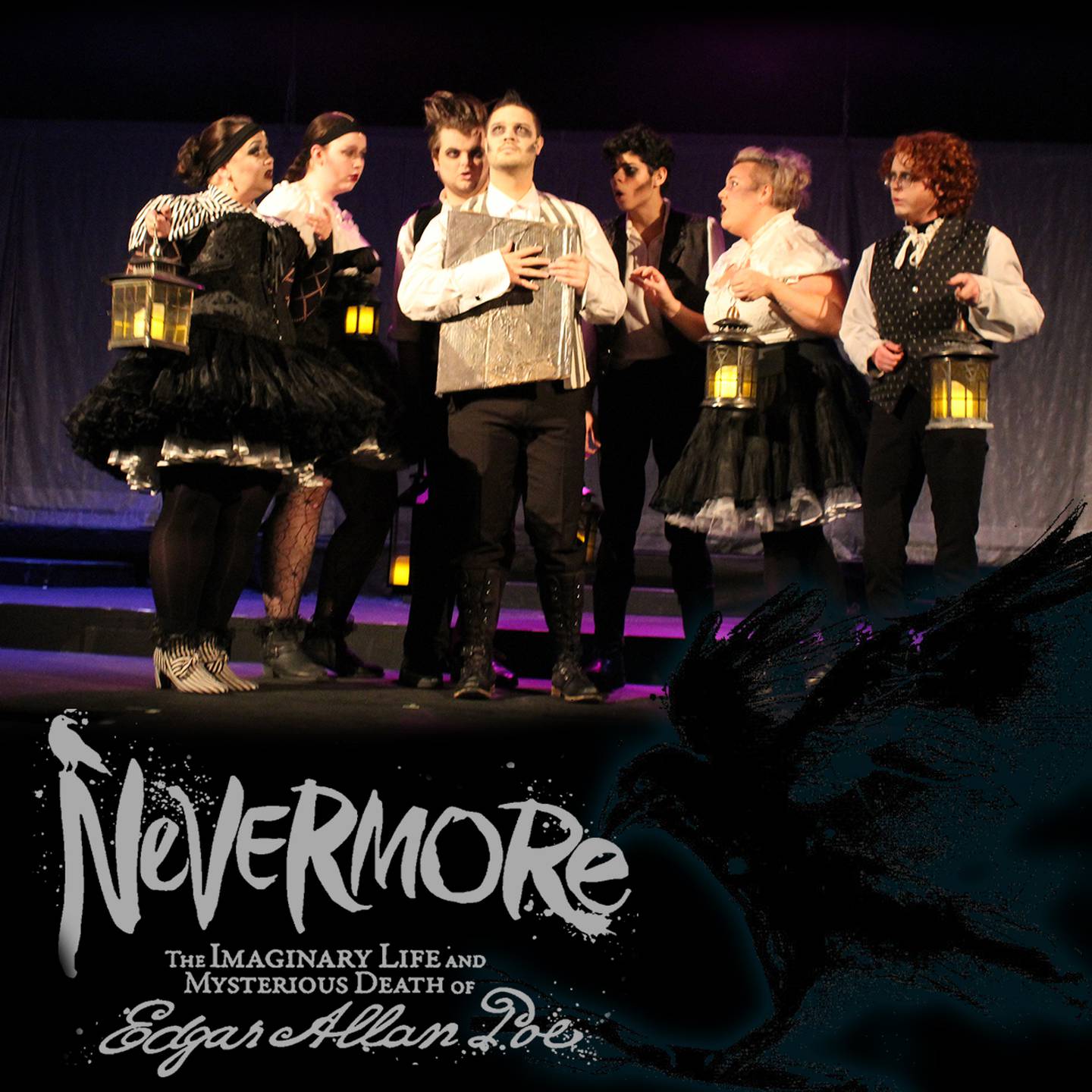 The show is directed by Nik Frig and features the talents of Dan Schweizer, Forrest Boes, Robert Malerk, Lucas Fraga, Dawn Cardwell, P.J. Fulkerson and Claire Brousseau. The music will be directed by Kevin Alleman, choreography by Becky Kpa, sound by Mark Fulkerson and lights Sarah Breyne.
The 2023 Signature Series production is presented by the Community Players of Streator at Engle Lane Theatre and the Law Offices of Peter F. Ferracuti. The signature series is separate from the regular season.
Showtimes will be at 7:30 p.m. Friday, Nov. 10 and Saturday, Nov. 11, and at 2 p.m. Sunday, Nov. 12, at the William C. Schiffbauer Center for the Performing Arts, 1012 Columbus Road, Streator.
Tickets are $20 for adults and $10 for youths. They're on sale now at englelane.org or at the door the day of the show.
https://www.starvedrockcountry.com/2023/11/10/musical-about-edgar-allan-poe-plays-at-engle-lane-in-streator/