Ottawa's Burger and Sushi House (B.A.S.H.) has been providing crowd pleasing, and innovative, dishes since they opened their doors, back in 2013. This diverse menu of sushi rolls and artisanal burgers has earned them a huge cult following, now's your chance to have a personal dining experience with the chef behind these dishes.
Omakase, which translates to "chef's choice" in Japan, is a 12-course curated meal, that encourages chef experimentation and the use of innovative ingredients. Normally, you'd have to travel to Chicago for a premium experience like this, but B.A.S.H. is now offering it twice a week in the heart of Starved Rock Country.
"This is a very personal experience, there's a maximum of only six people at every Omakase. Because there are 12 different courses, I have a lot of creative freedom," said Midian Paratama, B.A.S.H.'s head sushi chef. "We're using very seasonal ingredients, if someone comes to two Omakases, they'll have very different meals."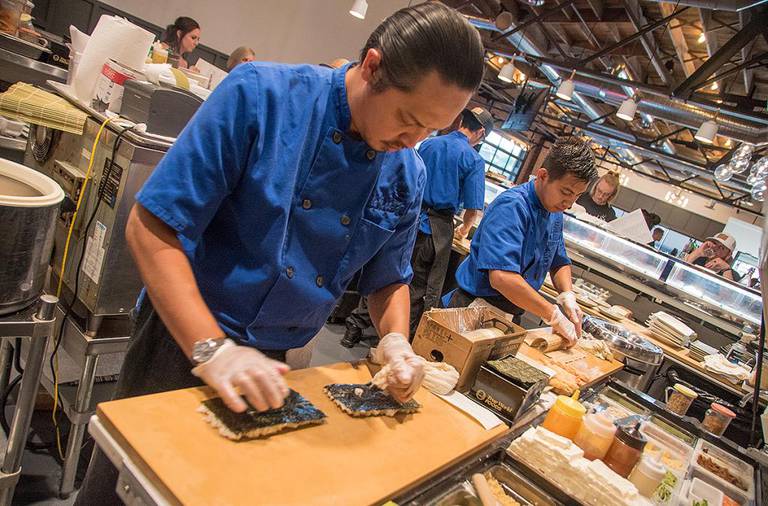 On the day we visited, Midian was beginning an Omakase with a western-influenced serving of squid, topped off with parmesan cheese and torched. One of the highlights of the evening would be the broiled king crab, flown in fresh from Alaska, paired with duck egg.
Guests can expect a wide variety of fish, vegetables, beef, and lamb throughout the evening, but you won't know quite what's on the menu, until you get to your seat by the sushi bar. This is the perfect meal for adventurous dinners or those looking to try some and unexpected dishes.
"I like when people are surprised by what I'm making, I get to see their reactions and explain the ingredients and process. I think people appreciate the food more when they see it being prepared," added Midian.
Midian has been a fixture at B.A.S.H. for more than 6 years, serving as their head sushi chef and sushi menu designer. In that time he's helped to turn this modern small-town eatery into one of the hottest destinations for sushi outside of Chicago.
"I started out about 11 years ago in Nappa Valley, California. I was working out there as a sushi helper, before I made my way out this direction and ended up with B.A.S.H," said Midian.
"I used to work for chain restaurants, and this is completely different experience. I had a very fixed menu there, but at BASH, especially during the Omakase, I can really experiment and try something new. Sushi is my art, I like sharing it with others."
During the Omakase, you'll have a priority seat along the sushi bar. This gives you a front row view of your dishes be prepared by Midian and his helpers. Lindsey and Jason Norem, of Ottawa, were two of the diners at the Omakase we visited.
"We're big fans of B.A.S.H, and when we saw this online we knew we had to sign up for it," said Lindsey Norem. "It's great to have a restaurant like this in the area, it gives us a chance to try stuff like the Omakase."
"We try to be different, and hopefully people will try something new at BASH," added Midian.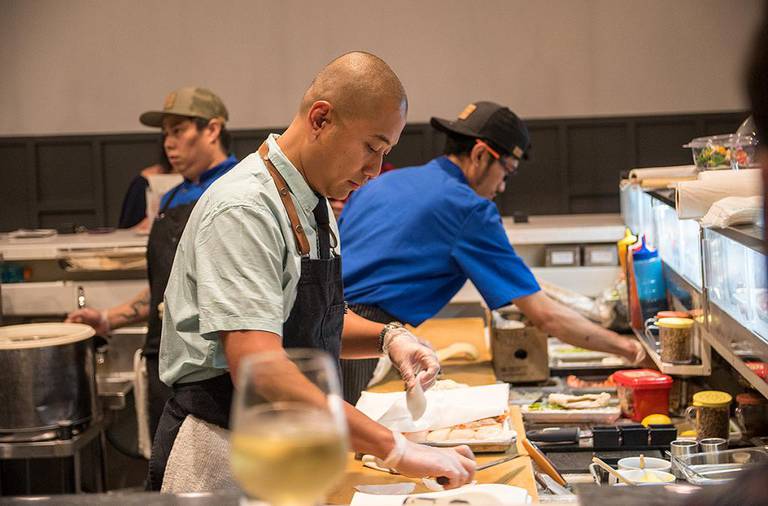 B.A.S.H. takes pride in using top shelf ingredients across their whole menu, not just during the Omakase dinner. The restaurant features two full menus, one devoted to sushi and sashimi, and another side focusing on burgers and mac and cheese. Even if you're not quite ready to hand the reigns over to the sushi chefs, there are plenty of other high quality dishes available on the is eclectic menu.
"We have great sushi rolls, nigiri and sashimi. The best sellers are the volcano rolls, the two river rolls and the Marco Polo. We're going to be updating our menu again soon, and every couple of months we feature new special items. We try to be creative at B.A.S.H," said Midian.
For the Omakase, B.A.S.H. will be importing fish from around the world, sourcing it from locations like Japan, Mexico and Alaska.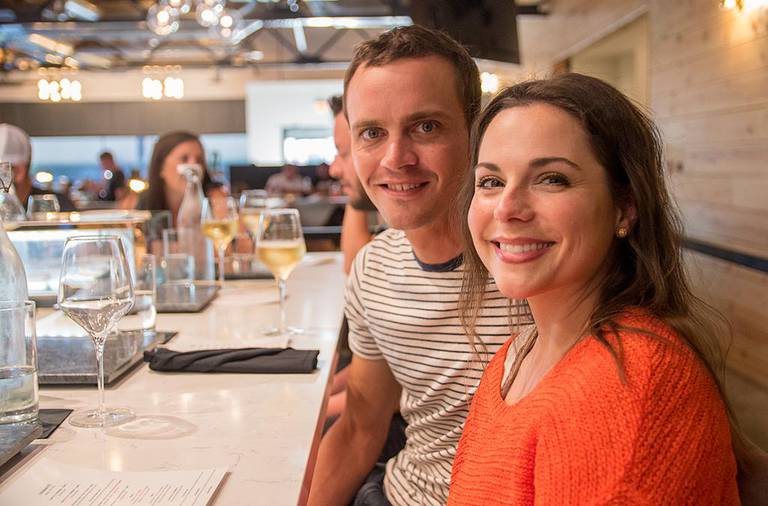 "This is not my first time doing Omakase, but it's very exciting to bring something new like this to Ottawa. This is an experience people used to have to drive to Chicago and wait a month for a reservation to do, now they can do it in this beautiful area," said Midian.
Taking part in an Omakase requires advanced registration, for more information, visit: www.burgerandsushihouse.com/omakase/
B.A.S.H.
1012 La Salle Street
Ottawa, IL 61350
(815) 434-2274