If you're seeking antiques in Starved Rock Country, look no further. We've assembled a day trip itinerary that will take you, and your fellow antiquers, to five of the most exciting and offbeat vintage stores Starved Rock Country has to offer.
True North
539 Bedford Road, Morris
815-705-0161
True North knows that shopping can, and should, be an adventure. This 6,000-square-foot facility, housing more than 70 vendors, has been voted the best antique shop in Grundy Country for six consecutive years. With an accolade like that, you would expect a well curated selection of antiques, but the vendors at True North continue to outdo themselves. Inside you'll find eclectic affordable items, handpicked vintage clothing, salvaged furniture and supplies for your next restoration project.
True North is on the go, too. Their mobile True North Camp Bus is bringing a selection of the store's best merchandise to events across the Midwest. Recently, this converted school bus has made appearances at Chicago's Pitchfork Music Festival during their Renegade Craft show, and Junkstock in Warterloo, Nebraska.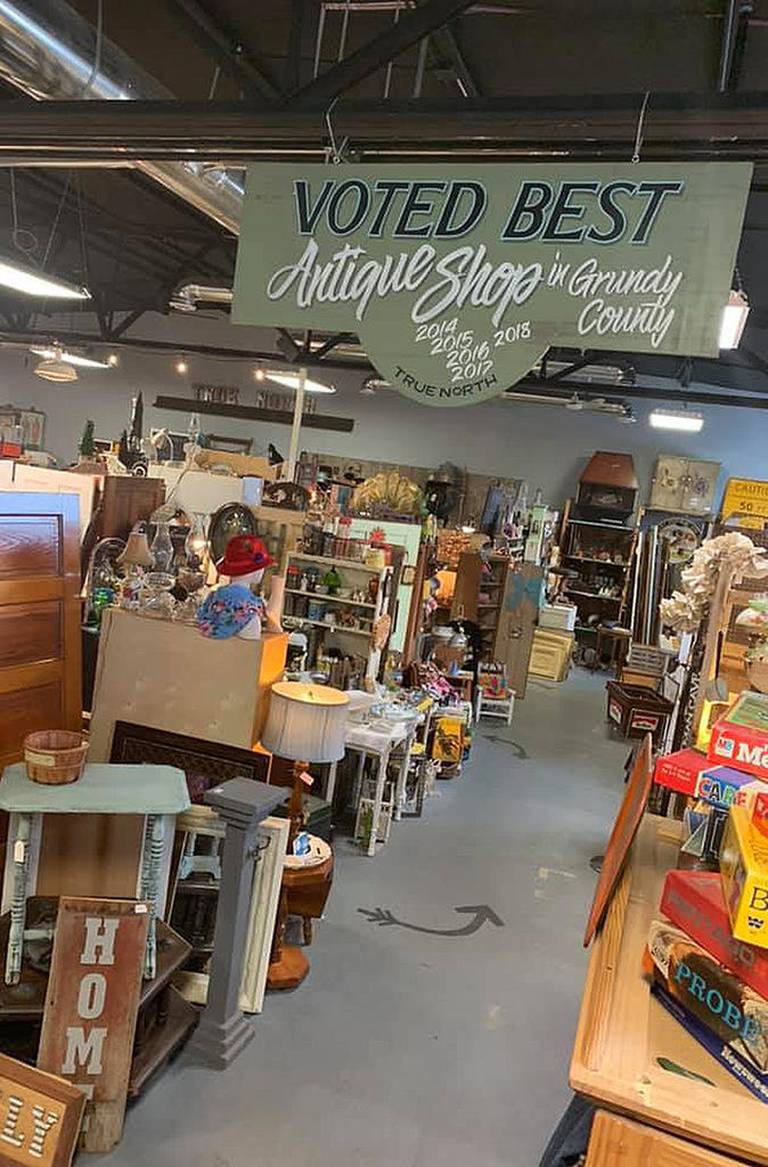 The Scout Flea Market, which has been called "One of the best outdoor markets" by Flea Market Style magazine, and "An undiscovered gem" by Romantic Homes magazine, hosts their three yearly events in True North's parking lot. Be sure to follow True North and Scout Flea Market on Facebook for details on their upcoming events.
Stop by True North's newest addition, The Happy Space. This 800-square-foot addition to the store is an interactive experience room, perfect for snapping selfies and taking a break from antiquing.
For more information, visit: www.shoptruenorth.com
Hours: 10 a.m. to 6 p.m. Monday to Saturday; noon to 5 p.m. Sunday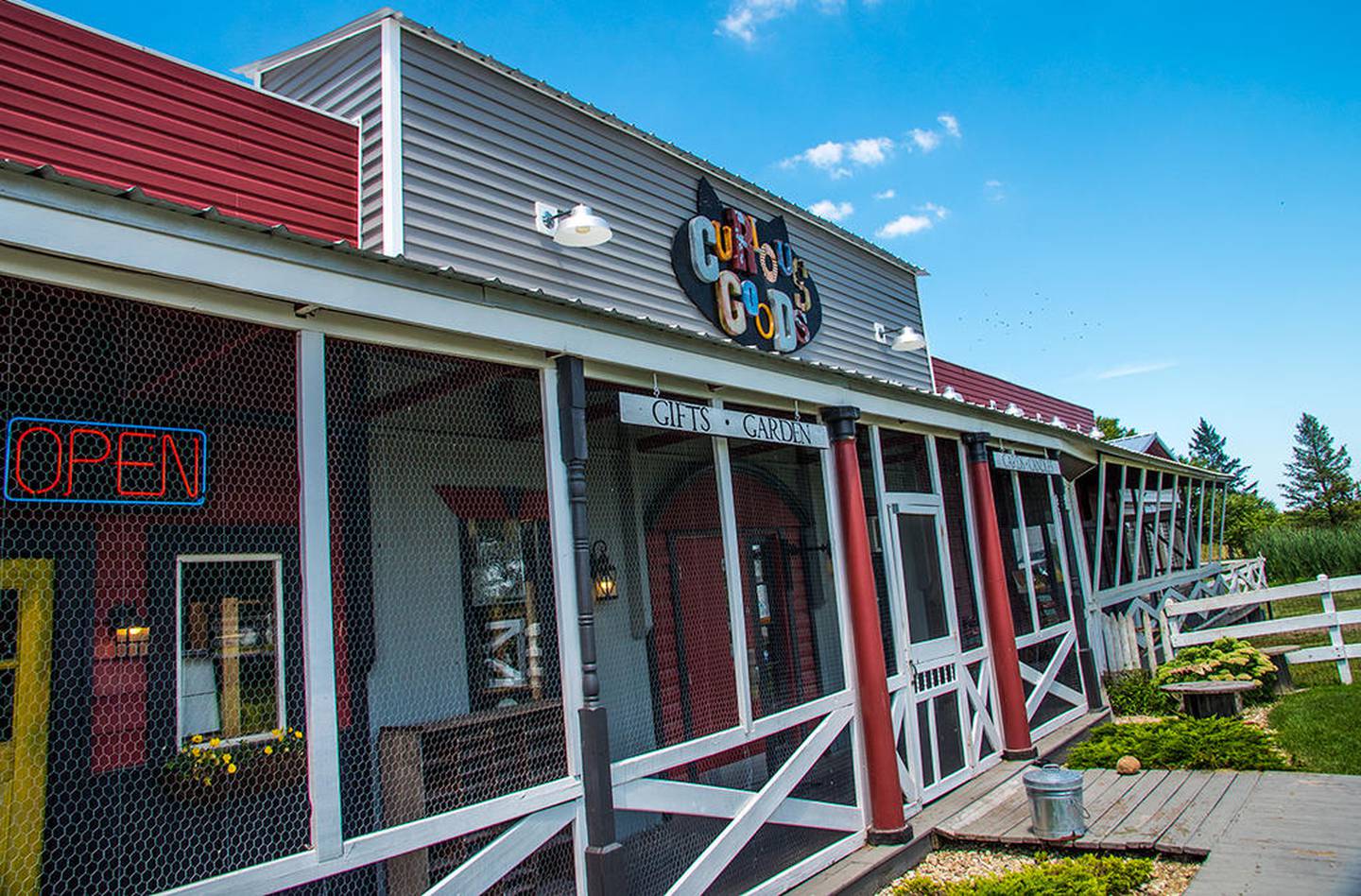 Curious Goods
2973 IL-71, Ottawa
815-433-3453
On a trip to Curious Goods, conveniently located near Interstate 80 and Route 71, you'll likely notice the many chickens, peacocks and turkeys that roam the 20-plus acres surrounding the store – and that's not even the strangest thing about this antique, vintage and costume shop.
Located next to Hank's Farm, a massive dairy barn-turned-casual-dining restaurant, Ottawa's Curious Goods exudes quirky charm. With its wooden walkway leading up to an enclosed front poach, and large shabby chic sign in the shape of a cat, you know just from the exterior that you're in for something special.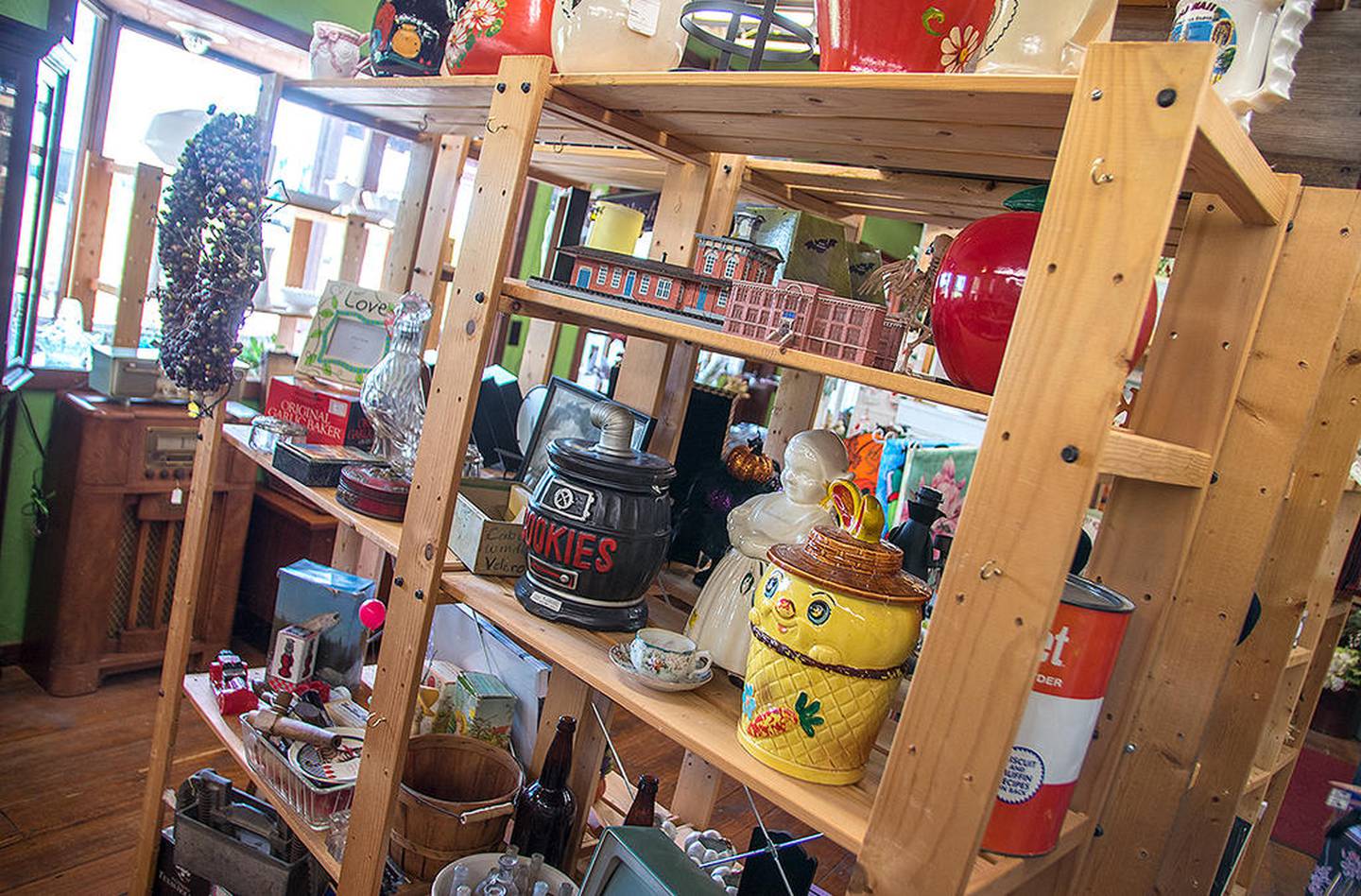 Featuring a fun and funky variety of antiques, gifts, jewelry, home décor, garden art and much more, Curious Goods isn't dedicated to one specific type of merchandise. Instead antiques freely flow into a paperback book selection, located just around the corner from a jewelry stand. This deliberately eclectic mix of products makes for an entertaining and highly social shopping experience that guests aren't soon to forget. And that's all without mentioning the full fledged costume shop housed in the right half of the Curious Goods.
Featuring all your favorite characters, this costume shop is one of Starved Rock Country's best stops for preparing for Halloween. Costumes and components are available to purchase, in addition to the professional quality costumes that are available to rent.
For more information, visit: www.hanksfarm.com/curious-goods.html
Hours: 1 to 6 p.m. Thursday; noon to 7 p.m. Friday and Saturday; 11 a.m. to 3 p.m. Sunday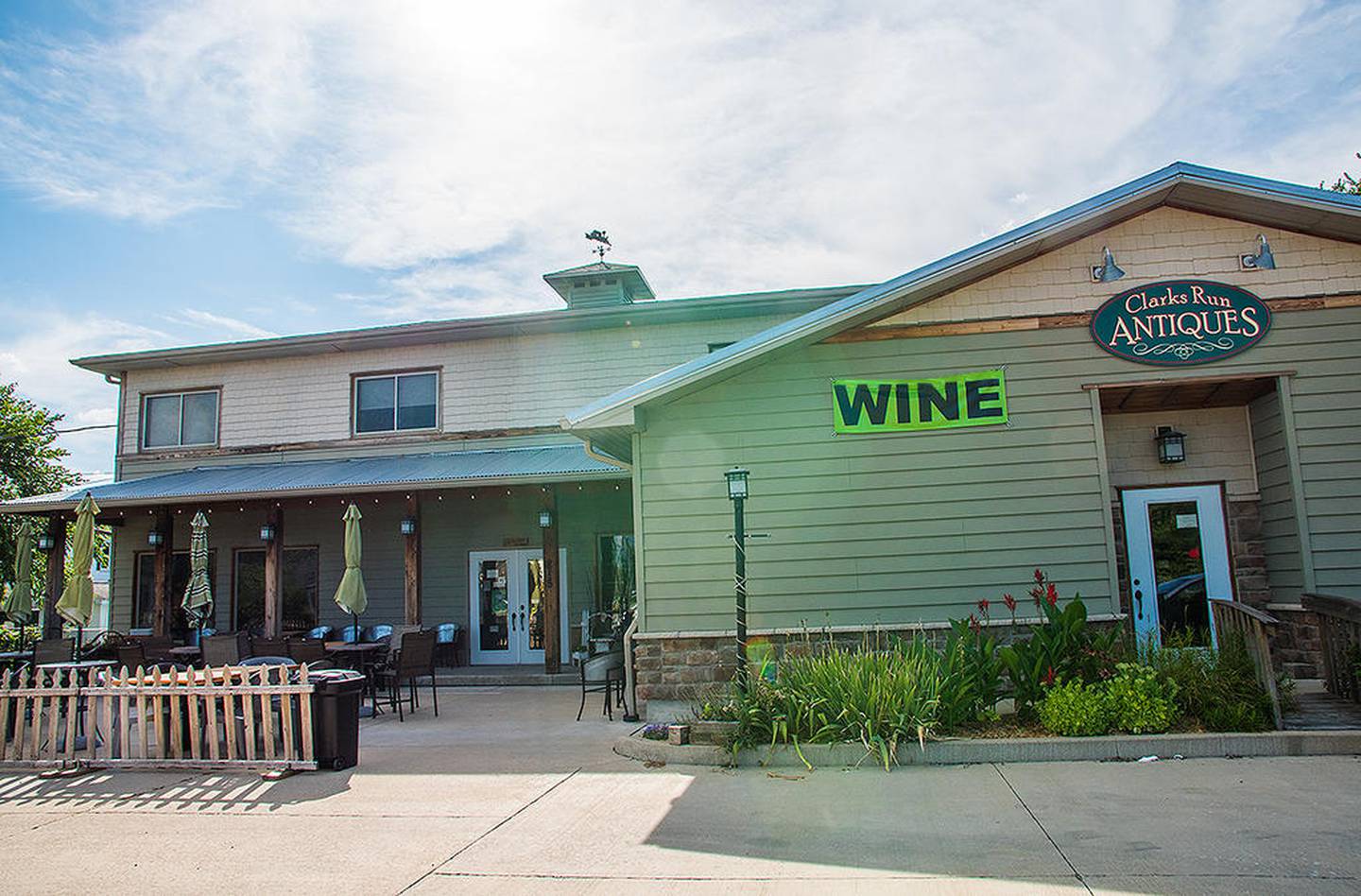 Clark's Run Antiques
215 N. Division St., North Utica
815-667-7190
Clark's Run Antiques, located in beautiful downtown Utica, knows that few things pair better with a long day of antiquing than a glass or two of wine. With the addition of their new wine bar and outdoor patio, Clark's Run has cemented themselves as not only one of Starved Rock Country's best multi-dealer antique shops, but also a top notch destination for enjoying libations near Starved Rock State Park.
Since opening their doors in 2012, Clark's Run Antiques has been known for having quality merchandise at affordable prices. You won't find any bric-a-brac in their showcases, the 70-plus experienced and professional vendors featured in the shop have well crafted collections across a wide variety of products.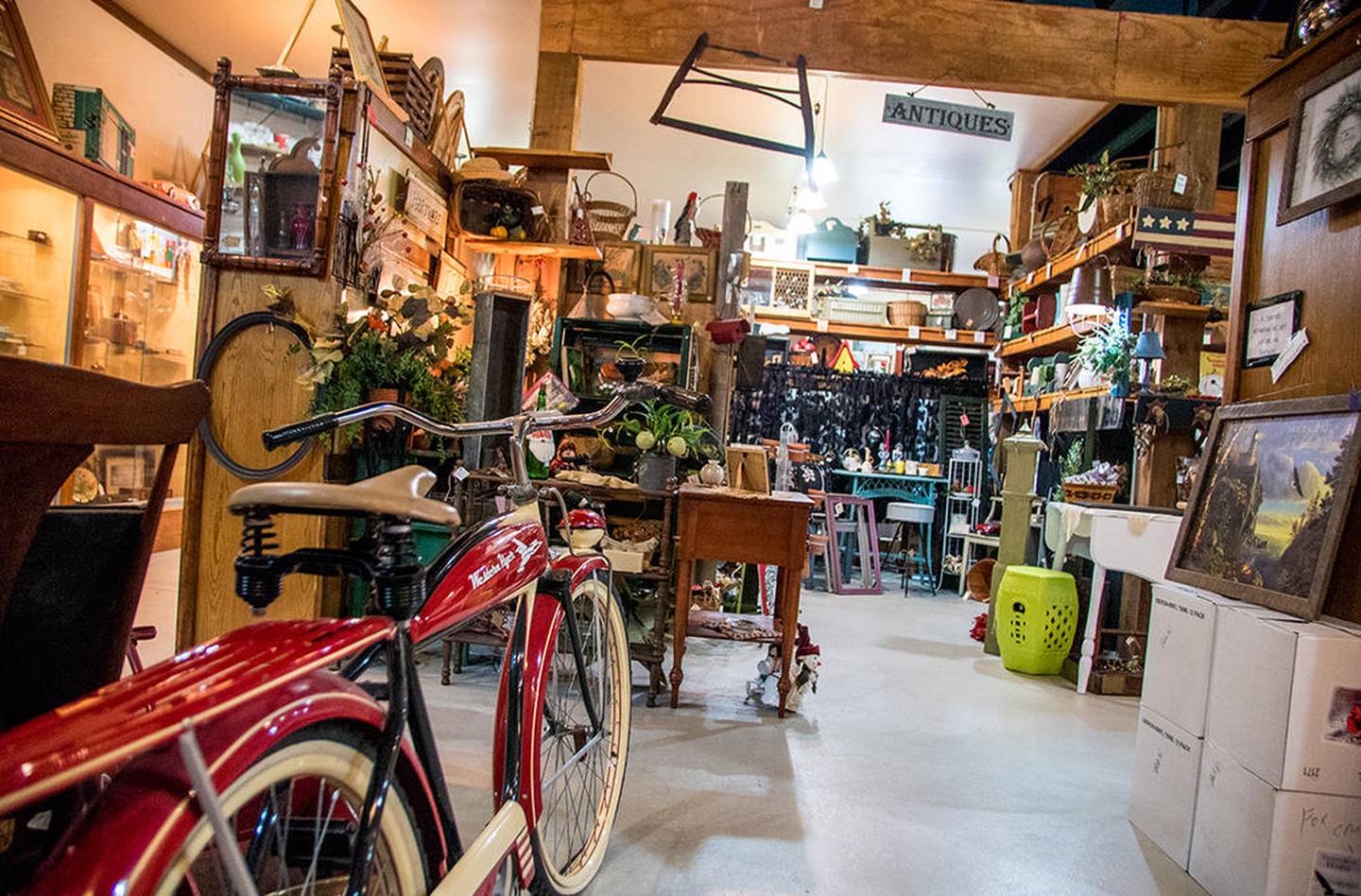 The gift selection at Clark's Run Antiques is just as well curated, featuring a delightful assortment of home decor, jewelry, Starved Rock apparel, wellness and beauty products. This year also saw the addition of a spacious outdoor patio at Clark's Run. Perfect for savoring a glass of wine after a busy morning of antiquing, or for taking in a live musical performance on their patio on a Sunday evening.
If you're looking for an even wider variety of wine, head over to Clark's Run Creek. This cozy sister store to Clark's Run Antiques sells a wide assortment of wine and gifts, and is located just a short walk away from the antique shop.
For more information, visit: www.clarksruncreek.com/antiques
Hours: 10 a.m. to 5 p.m. daily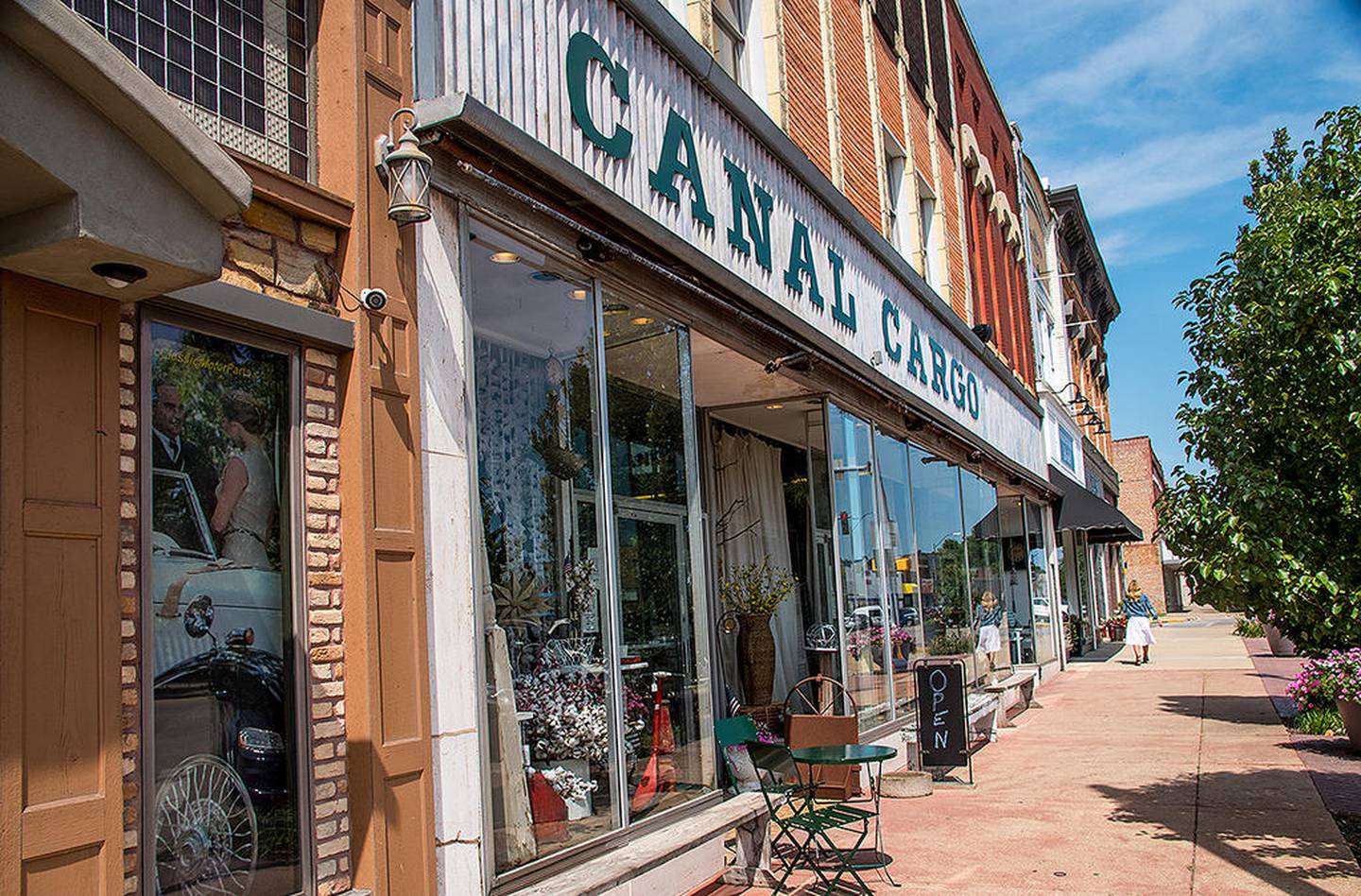 Canal Cargo Market
737 First St., La Salle
815-342-2555
The Canal Cargo Market, located in historic downtown La Salle, features more than 6,500 square feet of vintage, antique and shabby chic decor! If you're looking for that perfect piece of upcycled vintage furniture, or just love the rustic and industrial elements of salvaged materials, Canal Cargo Market is must-stop location for you!
Vintage architectural elements and reclaimed furnishings are more popular than ever. Let Canal Cargo's knowledgeable staff help you plan your perfect space, finding you the tools and products you need to unleash your own creativity.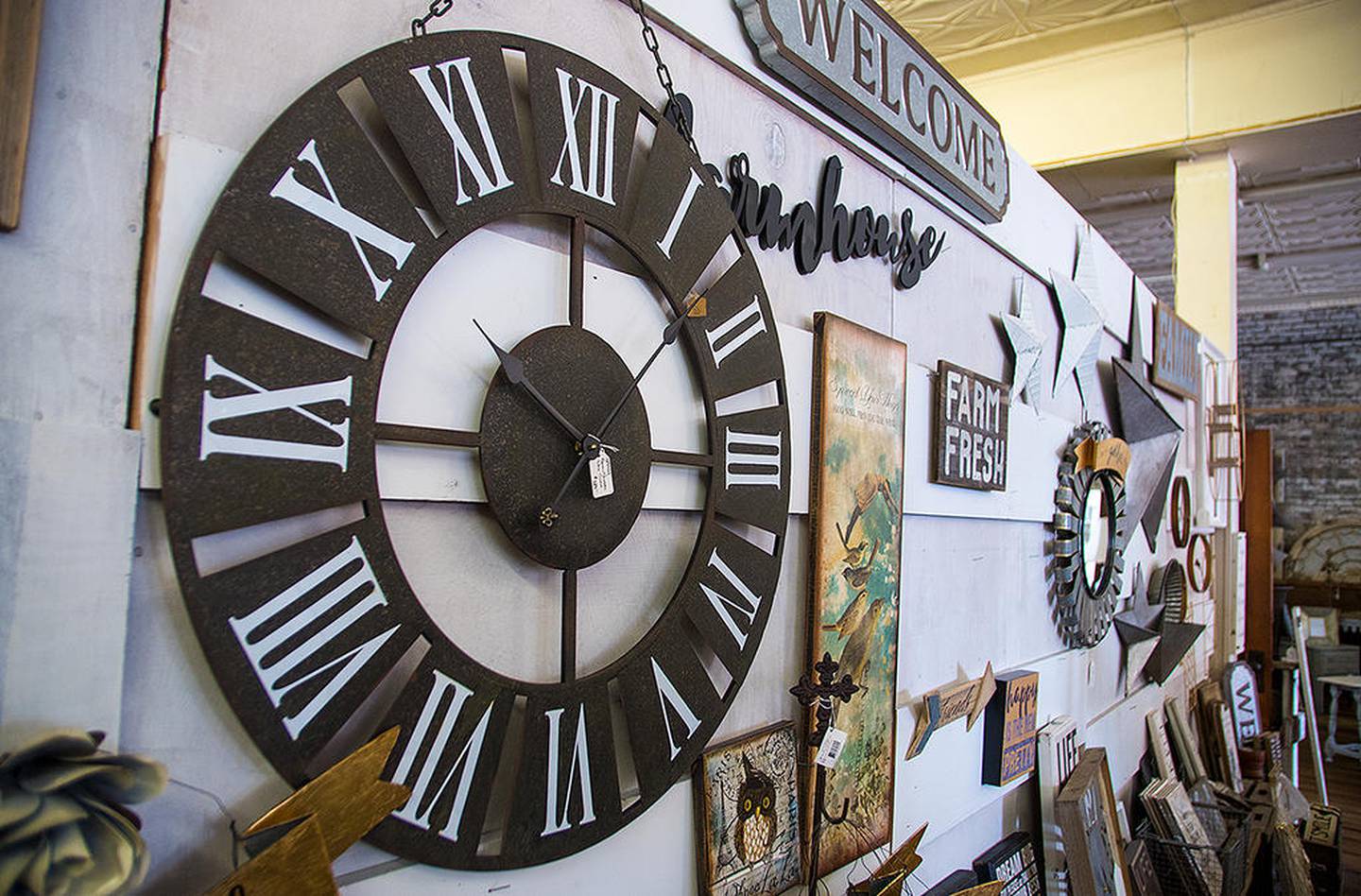 For the DIY-inclined, Canal Cargo Market stocks brands like Pure & Original, Miss Mustard Seed's Milk Paints, Debi's DIY Paint, Paint Couture, ClingOn! brushes and their popular line of Iron Orchid Design products. Not ready to take the dive into modifying your own pieces?
Already have a piece of vintage furniture you've been wanting spruce up? Look no further. The fine folks at the Canal Cargo Market can strip, paint and stain your favorite pieces. Modifying and modernizing it to fit whatever color scheme or room design you've been working on.
For more information, visit: www.facebook.com/canalcargomarket
Hours: noon to 6 p.m. Wednesday to Friday; 10 a.m. to 6 p.m. Saturday; noon to 4 p.m. Sunday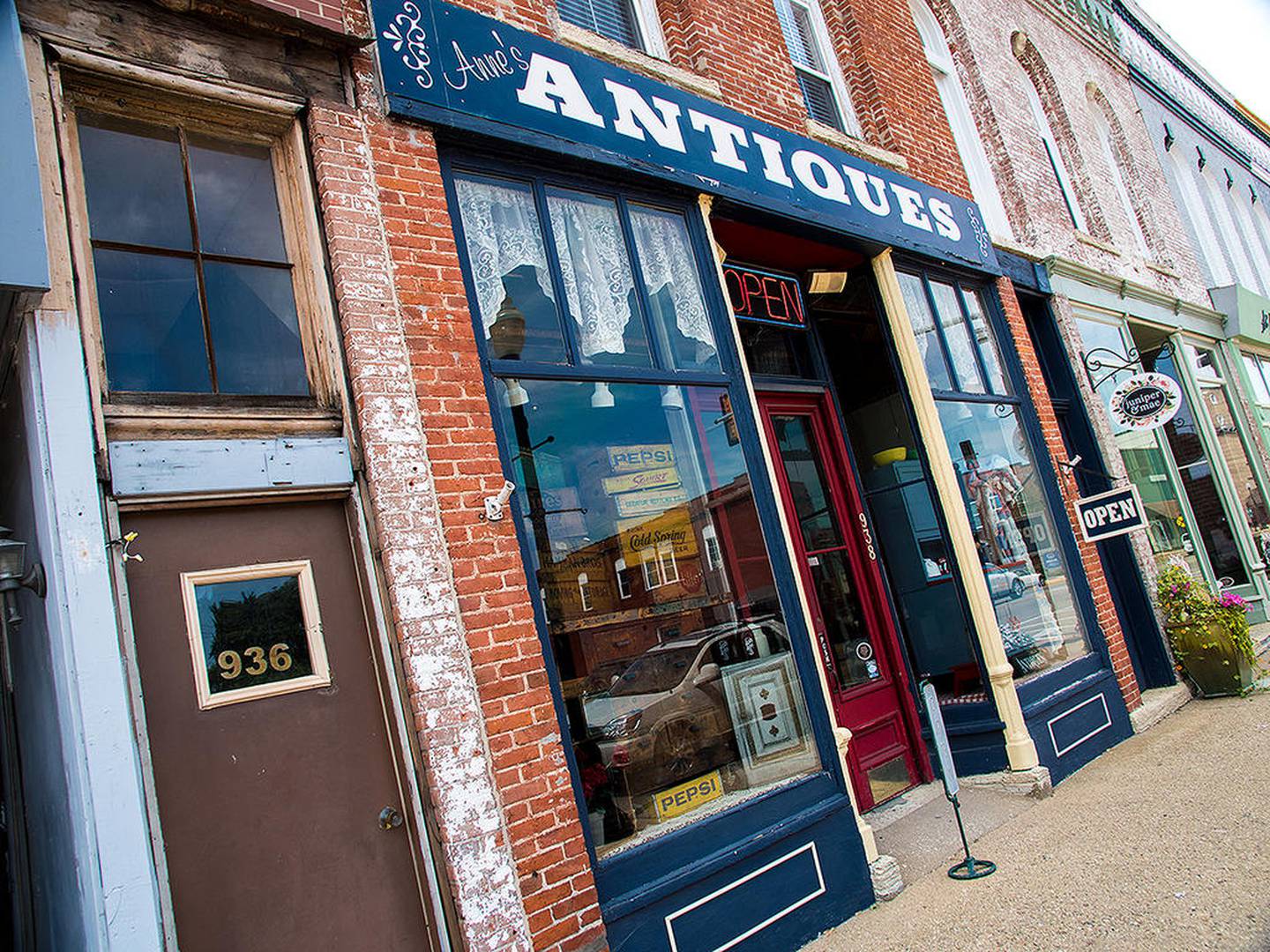 Anne's Antiques
938 N. Main St., Princeton
815-875-2272
This quaint store, located in the heart of Princeton's North End shopping district, is sure to become one of your favorite antique spots in Starved Rock Country. With an impeccably curated selection of vintage furniture and home decor, Anne's Antiques is a must-stop location on your next trip to western Starved Rock Country.
While the store specializes in oak and walnut furniture from the early 1900s, they also feature a wide selection of vintage, hand stitched, quilts, pottery and much more.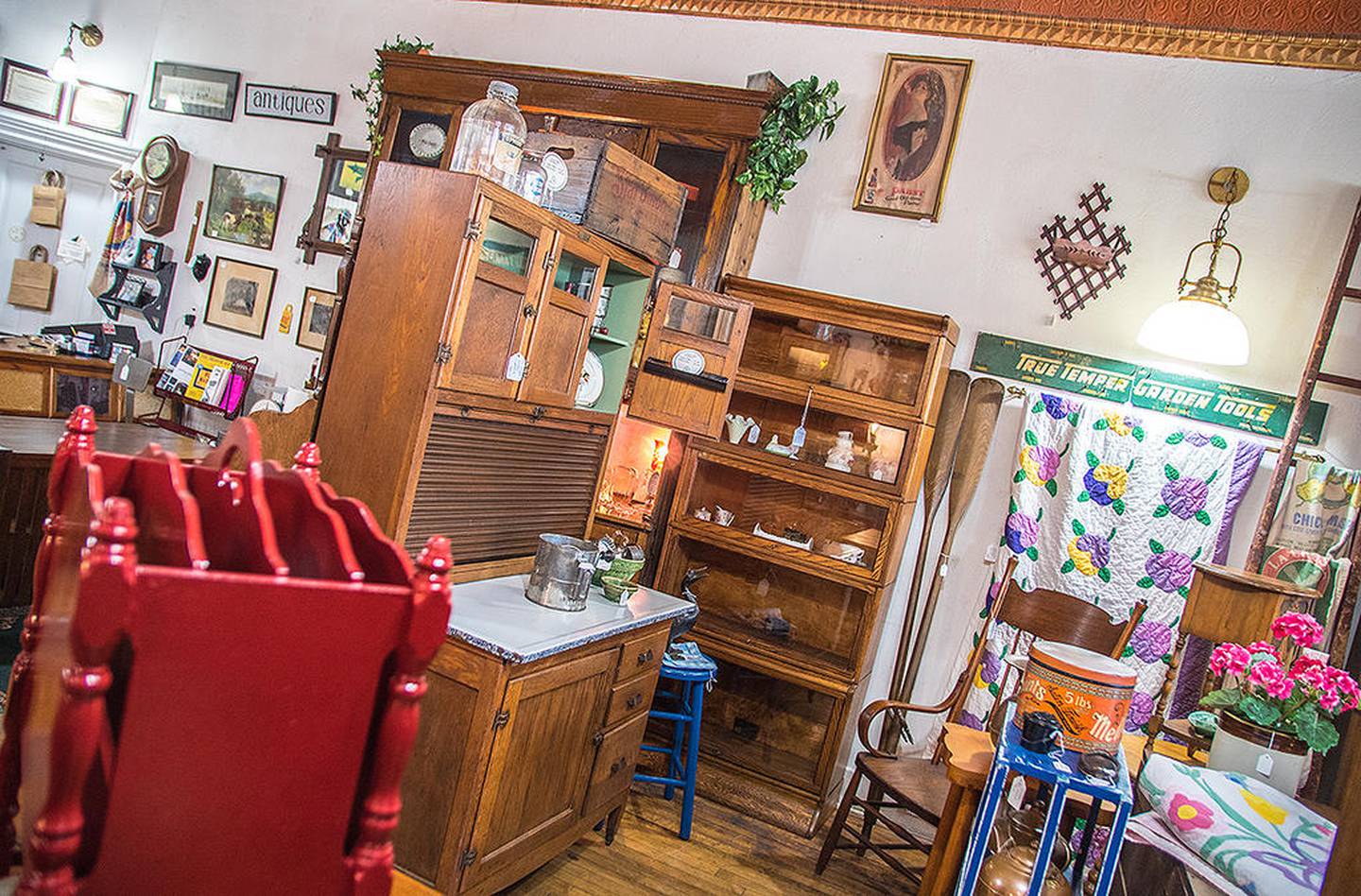 Whether you're looking for some quirky 1950s advertising ephemera for your kitchen, or a pristine 100-year-old oak ice box ready to be repurposed as an end table, Anne's helps to bring a touch of vintage furnishing to your carefully planned interiors.
For more information, visit: www.facebook.com/annesantiques
Hours: 10 a.m. to 5 p.m. Wednesday to Saturday; noon to 4 p.m. Sunday