Prairie Fox books, an independent store housed inside of a historic building in beautiful downtown Ottawa, is pushing the envelope of what a small-town bookstore can, and should, be.
If you take a peek through the large shop windows outside Prairie Fox Books, you'll spot the shelves upon shelves of best-sellers and unique paperback gems that line beautiful exposed brick walls.
This proudly independent bookstore recently upgraded to an expansive, yet cozy, renovated building in Ottawa's downtown. Beyond the warm lighting, hardwood floors and beautiful tin ceiling, Prairie Fox Books is taking measures to make sure shoppers are pleasantly surprised with their selection of books.
"We try to carry a wide variety of genres. We look for things that aren't completely mainstream, we like strange and interesting books, stuff you wouldn't find anywhere else, or wouldn't expect to find in a small indie bookshop like this," said Gabriella Crivilare, who runs Prairie Fox Books. "I've get compliments from travelers who say, 'I like the selection here as much as the bookstore in Geneva's', and that's such a huge compliment."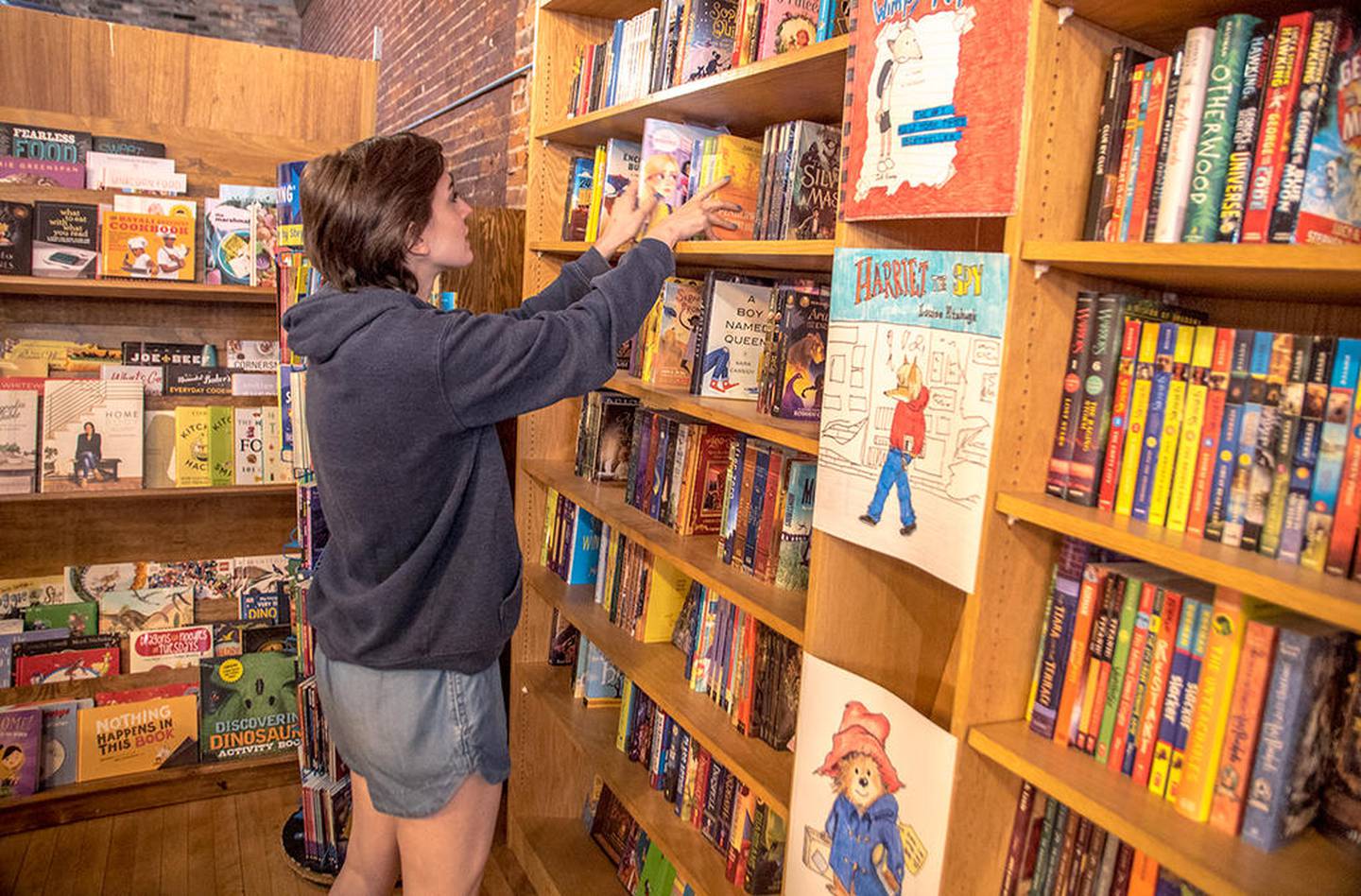 As the spiritual successor to Ottawa's long-running Book Mouse Bookstore, Prairie Fox had some large shoes to fill. Since Prairie Fox opened its doors in 2016, Crivilare has shown that her passion for literature and bookstores make her an ideal candidate to take up the mantle of this iconic Starved Rock Country bookstore.
"My mom had wanted to buy the shop years back, but the timing didn't quite work out. I'd always loved the store, and joked about running a bookshop of my own in town, one day," said Crivilare.
"When the store came up for sale, I was in grad school, out in Virginia. I got a phone call from my mom saying, 'Hey the bookstore is up for sale, do you really want to do it?', and I was like, 'Well, I'm 800 miles away. That's insane, but…yes!' "
Prairie Fox Books features a remarkable selection of books, spawning nearly any genre you could think of. Thrillers, mysteries, general fiction, historical fiction and graphic novels, for varying age levels, all have sizable sections. The large middle grade and young adult selection is a testament to Crivilare's passion for the genre.
But there's even more beyond the fiction shelves, cookbooks range from celebrity entries, like Joanna Gaines' Magnolia Table, to "single ingredient" books on hummus and porridge
"Often, people will come in and ask for my non-fiction section, and I have to say, 'Well, what kind of non-fiction are you looking for? We have history, biography, true crime, travel, philosophy, gardening, cooking'...the list goes, on. They're pretty shocked we have that many sections dedicated to non-fiction, said Crivilare.
Prairie Fox also features a small picture book selection, carefully curated to not overlap with the selections offered at the neighboring educational store, Rock Paper Scissors. This allows Prairie Fox to continue their mission of stocking unique books you wouldn't expect to see, even in their children's book department. While you're there be sure to take a look through this selection, you might just find a new family favorite.
Prairie Fox also stocks a wide variety of book related merchandise. Beyond the expected selection of bookmarks and reading lights, you'll find literary themed socks, stationary, cards and magnets.
"We have a big selection of Harry Potter merch in right now, for our upcoming Harry Potter party. There's apparel from 'Out of Print', everything from Clifford the Big Red Dog onesies to large-sized Catch 22 shirts. We have some really adorable Funko pops and plushes characters from their Wetmore Forrest line," said Gabriella. "My personal favorite products are from Fresh Francis, they're a great greeting card company based out of Chicago."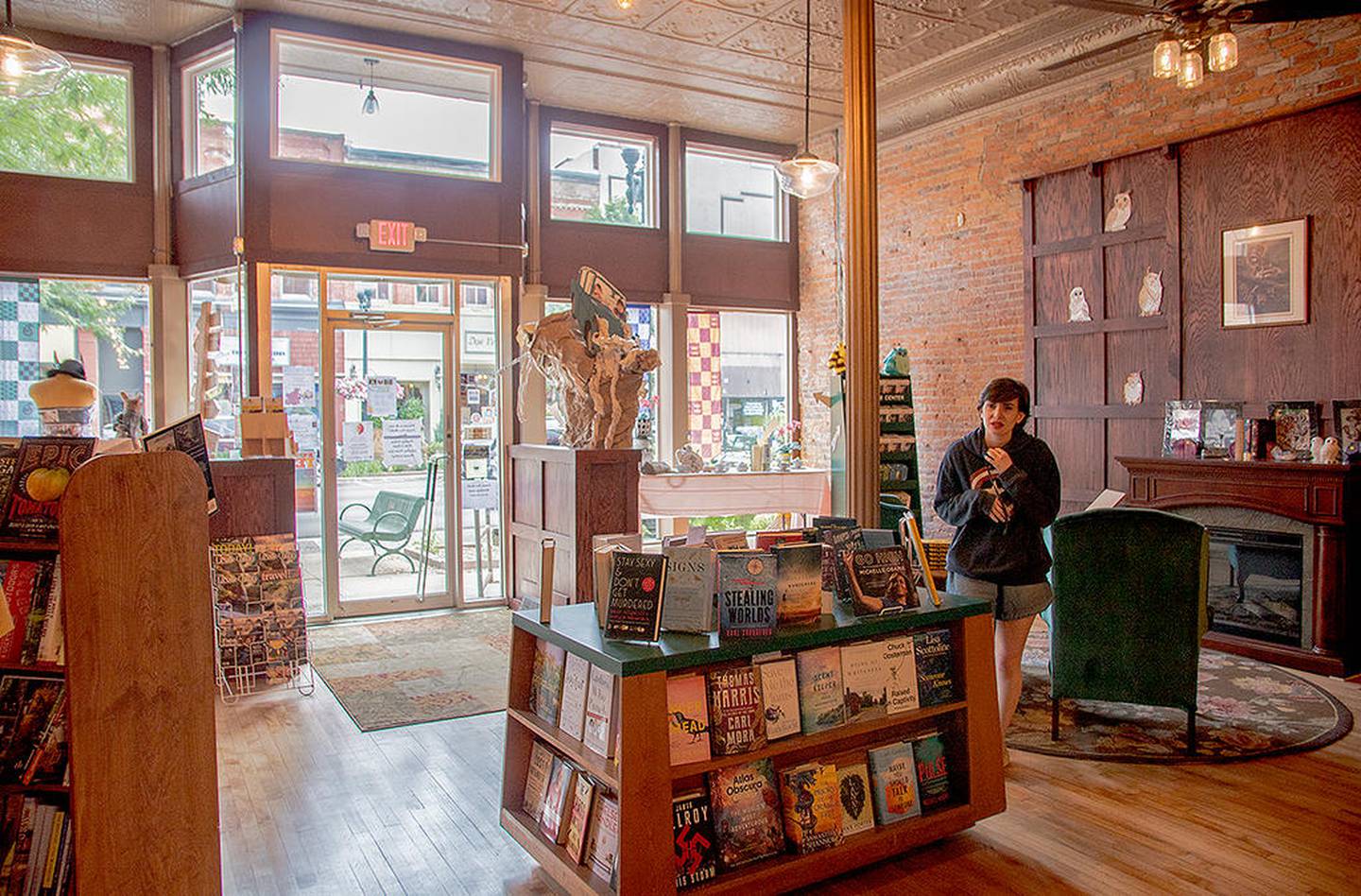 Prairie Fox Books hosts some terrific events throughout the year, as well. Everything from themed literary parties, like the previously mentioned Harry Potter celebration, to monthly poetry workshops and book talks with traveling authors (celebrity paleontologist, and former Starved Rock Country resident, Steve Brusatte recently paid them a visit).
Upcoming events include an author visit from "Grandma" Jeanne Roppolo, storyteller and author of the popular Grandma Goes to…book series, and Prairie Fox's big End of Summer Bash. This novel celebration of summer reading will be taking over the nearby Washington Square Park, bringing a day of food, games, music, water battles and sno-cones to readers of all ages.
For more information on the End of Summer Bash, visit: www.facebook.com/events/2402852983295678/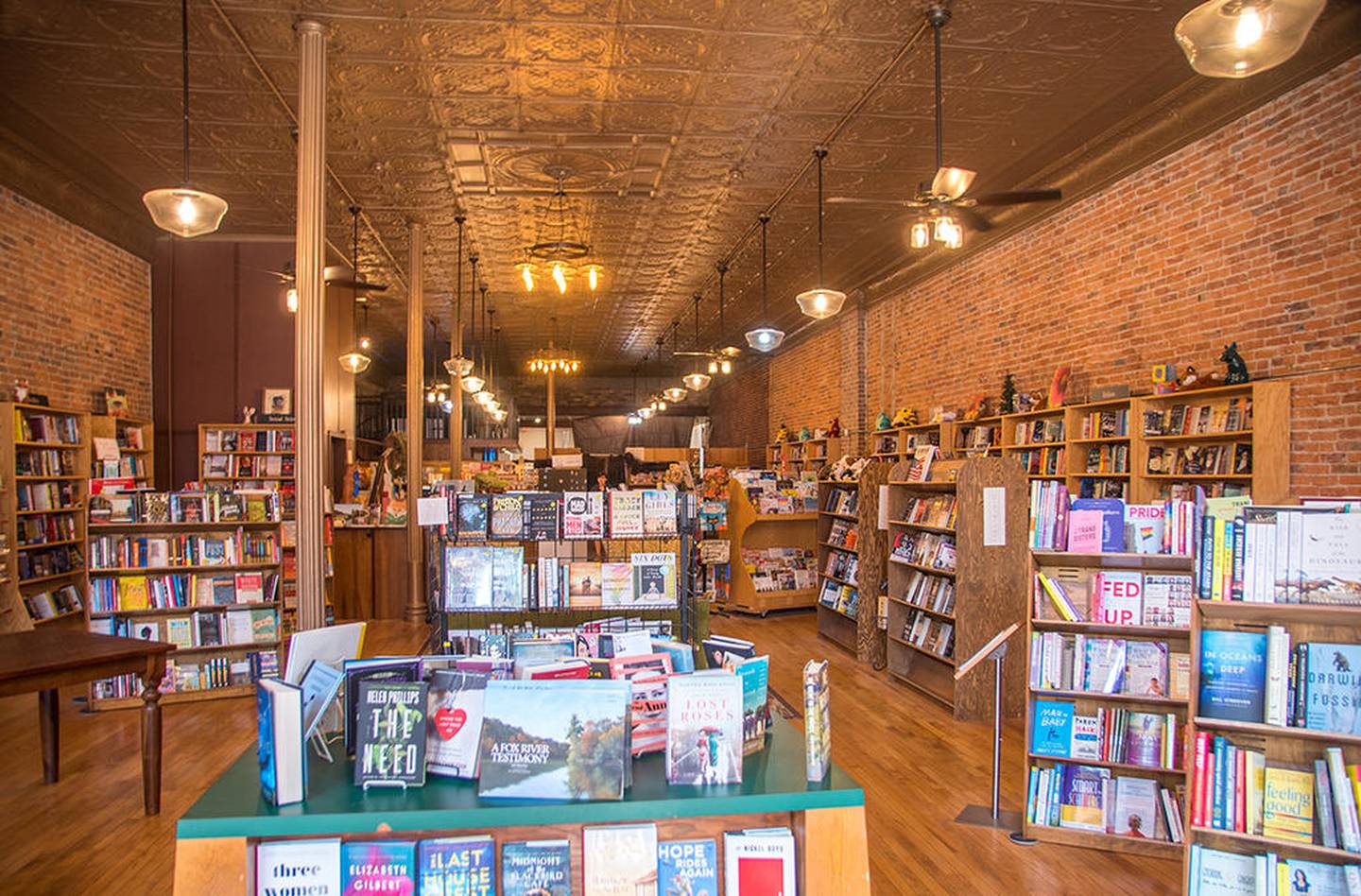 Recently recommended Prairie Fox Staff Picks:
"My Friend Anna" by Rachel DeLoache Williams. This fascinating true crime story follows the rise and fall of a fake German heiress that conned coutless New York socialites.
"Bunny" by Mona Awad. This literary thriller follows a group of privileged MFA students who bring their literary creations to life by sacrificing bunnies. This genre bening novel has been described as "The Secret History meets Jennifer's Body".
For more information on Prairie Fox Books, visit: prairiefoxbooks.com Like them on Facebook: www.facebook.com/prairiefoxbooks
Prairie Fox Books
719 La Salle Street
Ottawa, IL 61350
(815) 433-7323