From cold brew to drive-thru, these four destinations are pouring great cups of coffee across Starved Rock Country! Here's a quick guide to help you find a coffee shop that fits your tastes and preferences.
Flour House Bakery & Coffee
950 N. Main Street
Princeton, IL 61356
Hours: 7 a.m. to 4 p.m. Thursday to Monday
Many know Princeton's Flour House as a must-stop spot for delicious scratch-made treats, but you may be surprised to hear that they also brew a terrific cup of coffee! Using only fair trade beans from legendary coffee manufacturer Equal Exchange, Flour House offers a variety of organic roasts available as cold brew, espressos, iced and regular drip coffee.
This hidden gem, located inside a beautiful downtown building that once housed a pharmacy, is one of the coziest coffee shops in the area. Gorgeous white-washed shelves line the walls, along with the original hardwood floors and tin ceiling. Ample booths and natural lighting make Flour House an excellent spot to enjoy breakfast, brunch or a delicious dessert.
This family owned and operated shop, ran by mother and daughter duo Terri and Sallee Zearing, was born out a life-long passion, and talent, for baking. Staples like fresh baked bagels and Amish pumpkin cinnamon rolls are available every day, in addition to a revolving selection of scones, muffins, biscotti and breads. A fair few of their items are flourless as well, allowing for those with gluten sensitivities to enjoy these delicious creations as well.
For more information, visit: www.princetonflourhouse.com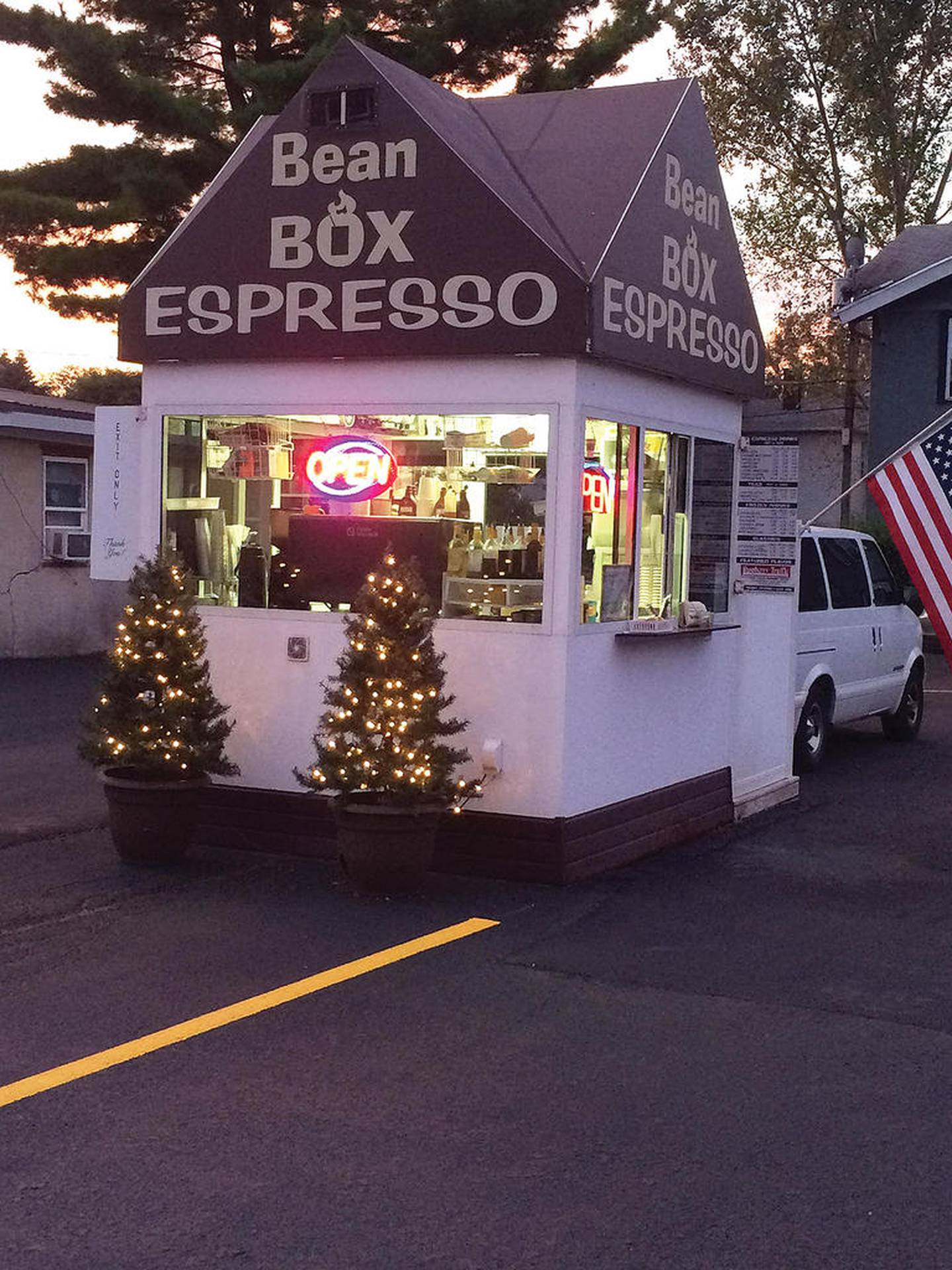 Bean Box Espresso
750 Joliet Street
La Salle, IL 61301
Hours: 6:30 a.m. to 6:30 p.m. Monday to Friday; 7:30 a.m. to 3:30 p.m. Saturday and Sunday
If speed is of the essence when you're looking for a morning cup, go no further than the Bean Box Espresso! Owners Holly Iverson and Kevin Kirchner have founded one of the most convenient, and delicious, coffee stops in Starved Rock Country. This drive-thru-only establishment is located on La Salle's Joliet Street, and boasts two ordering windows on either side of a small white building. The entire Bean Box operation is designed to get you your order in no time flat. Bean Box's expert baristas aim to get your latte, cappuccino or espresso in less than 90 seconds after you order.
This quick turnaround time covers their entire menu, which includes all sorts of speciality drinks like a Frozen Avalanche (a premium frozen vanilla slush), Italian Cream Soda (a sparkling fizzy iced drink) and a Java Mudslide (a premium frappe slush, with espresso frozen into the mix). Bean Box Espresso offers incredible customizability for such a small shop. They have more than 20 gourmet flavors in stock to personalize your drinks, many even available in sugar-free varieties. This means your seasonal favorites like pumpkin spice and peppermint are now available all year round!
Be sure to also check out their Spring Valley location, located at 101 W. St Paul Street, open 6:30 a.m. to 6:30 p.m. Monday to Friday; 7:30 a.m. to 1:30 p.m. Saturday; closed on Sunday.
For more information, visit: www.facebook.com/The-Bean-Box-Espresso-153506734663743/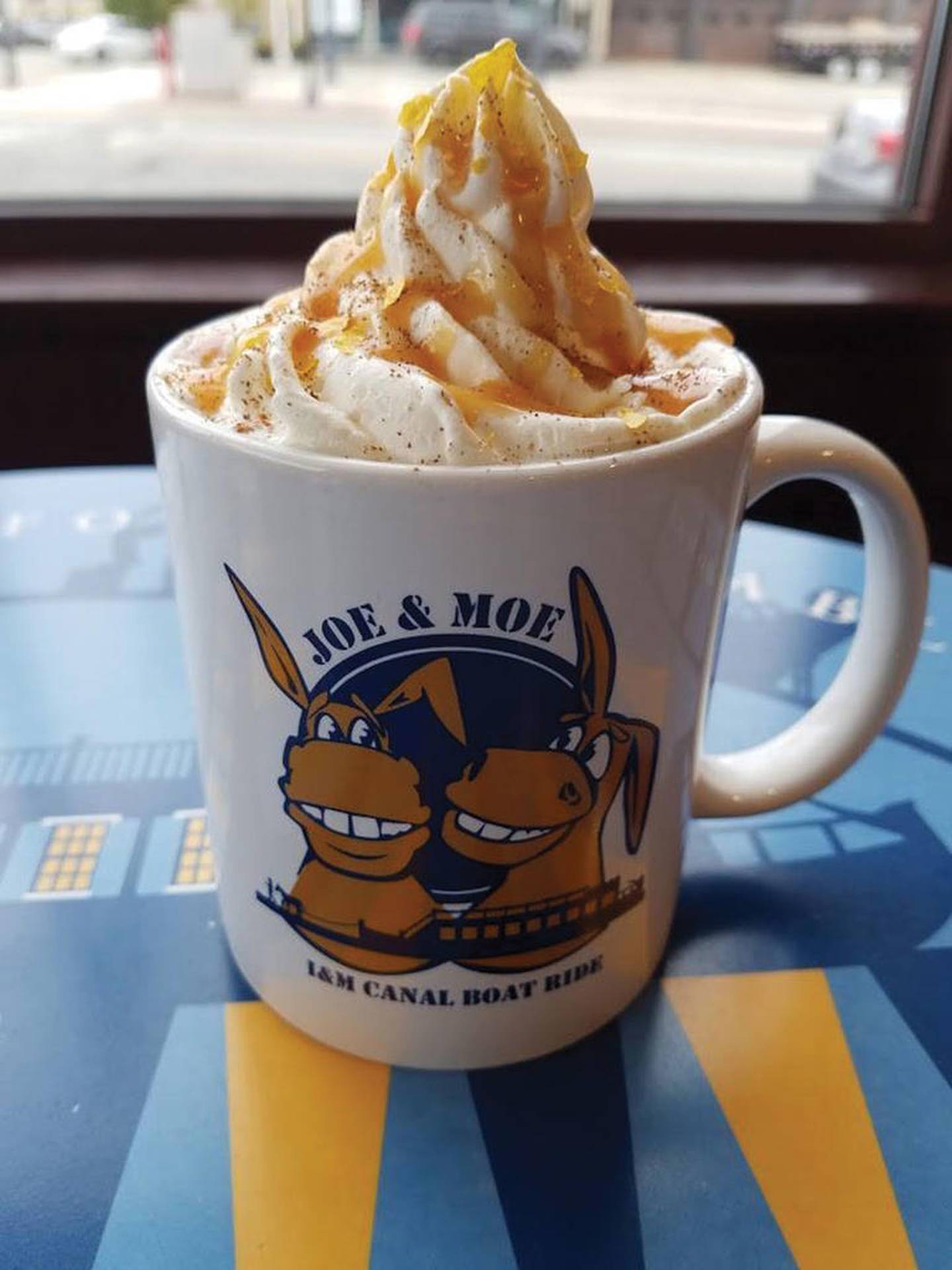 Lock 16 Café and Visitors Center
754 First Street La Salle, IL 61301
Hours: 7 a.m. to 5 p.m. Monday to Saturday; 8 a.m. to 4:30 p.m. Sunday
Enjoy a locally roasted cuppa joe at the beautiful I&M Canal Cafe and Visitors Center! Located inside a former carriage shop, originally built in the early 1910s, you'd be hard pressed to find a more architecturally interesting place to enjoy a latte in Starved Rock Country.
The Lock 16 Café stocks a wide variety of beverages, everything from artisan sodas to a signature house-brewed iced tea, but perhaps most importantly is their full espresso bar. You can order an Americano, flavored latte, or even a caramel macchiato (all available piping hot or iced). If you're looking for something a little more traditional, but with some flavor, consider mix and matching flavor shots in Lock 16′s standard and iced coffee orders.
The Café offers a full menu of breakfast options. The "Get Up and Go Oatmeal" (served with brown sugar, cinnamon and cranberries) and Wild Bill's Breakfast Sandwich (featuring your choice of egg, cheese, and bacon or sausage, served on a buttermilk biscuit, English muffin, or toast) make excellent additions to any early morning java. Quiche and Frittata specials are also featured daily, so keep an on the Lock 16 Café and Visitors Center Facebook page!
For more information, visit: www.iandmcanal.org/lock-16-cafe/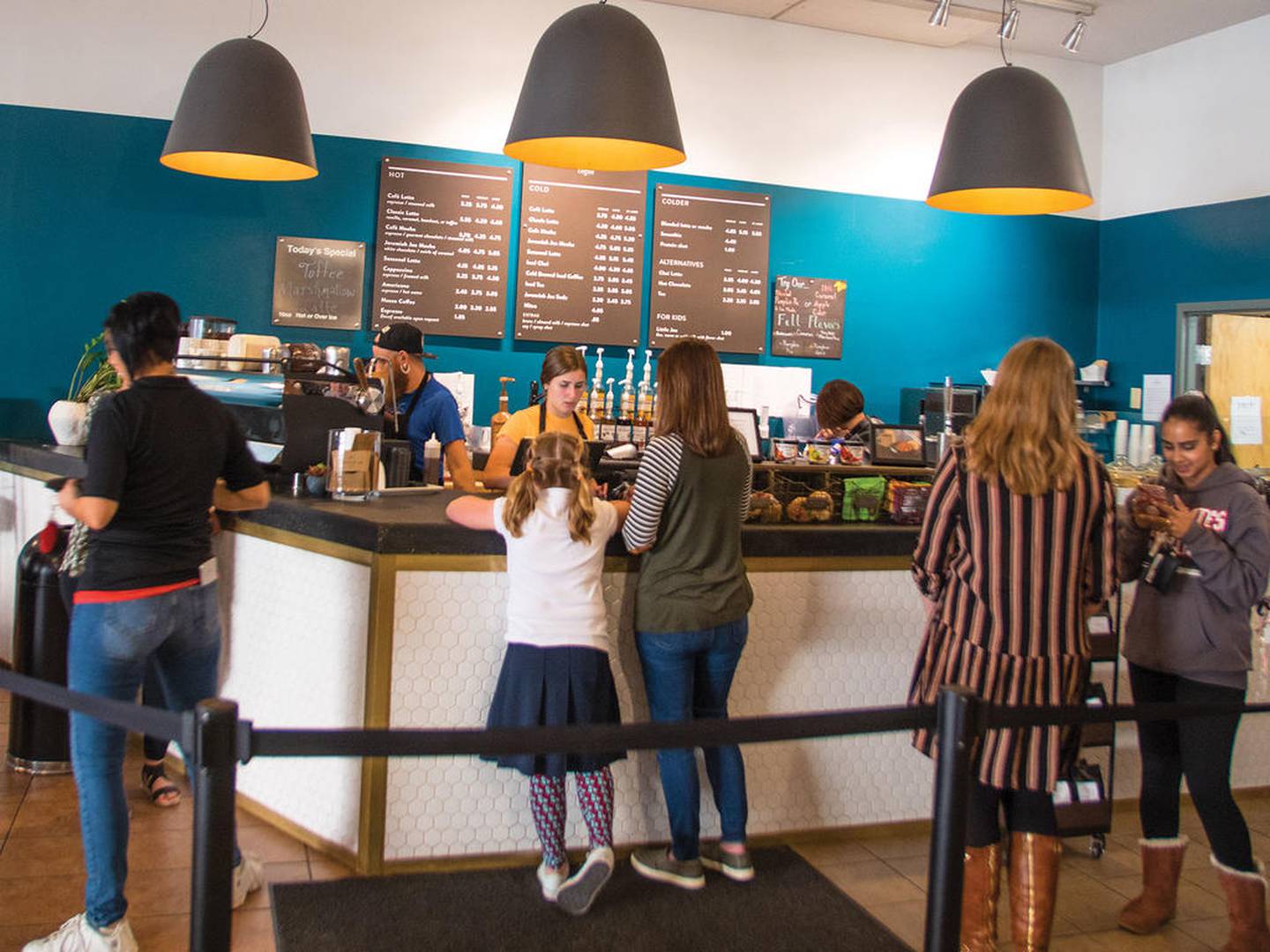 Jeremiah Joe Coffee
807 La Salle Street Ottawa, IL 61350
Hours: 6 a.m. to 8 p.m. Monday to Saturday; 8 a.m. to 5 p.m. Sunday
Located in the heart of tree-lined downtown Ottawa, Jeremiah Joe Coffee has been providing delicious fresh brewed beverages since 2002. With a full menu of coffee and espresso-based drinks, made from five signature house blends of imported coffee beans, Jeremiah Joe Coffee is a favorite among locals.
The shop features an ever-changing selection of new and unusual drinks. They also feature a smaller menu of seasonal beverages, and flavor shots, giving you the perfect wintertime pick-me-up. This comfortable shop has ample indoor and outdoor seating, great natural lighting, a stage for music performances, a revolving display of locally produced art and plenty of outlets for charging all of your devices. A line of fresh biscotti and small treats occupy the front of their counter, but most of the attention on Jeremiah Joe's menu is focused on making a delectable cup of coffee.
Jeremiah Joe drinks are the definition of hand crafted – they roast all of the signature blends of beans that end up in their coffee and espresso on site. Big bay windows toward the back of the shop give you a glimpse at the roasting process. For those particularly interested in the process, you can even book a tour of the Jeremiah Joe roasting facility.
For more info on Jeremiah Joe Coffee, visit: www.facebook.com/jeremiahjoecoffee/