Here's a special inside look at how Starved Rock Country's own Star Union Spirits turns 4 tons of fresh grapes into their next barrel of award-winning brandy.
Four tons of fresh central California grapes were delivered to Star Union Spirits, located in Peru's historic Westclox building.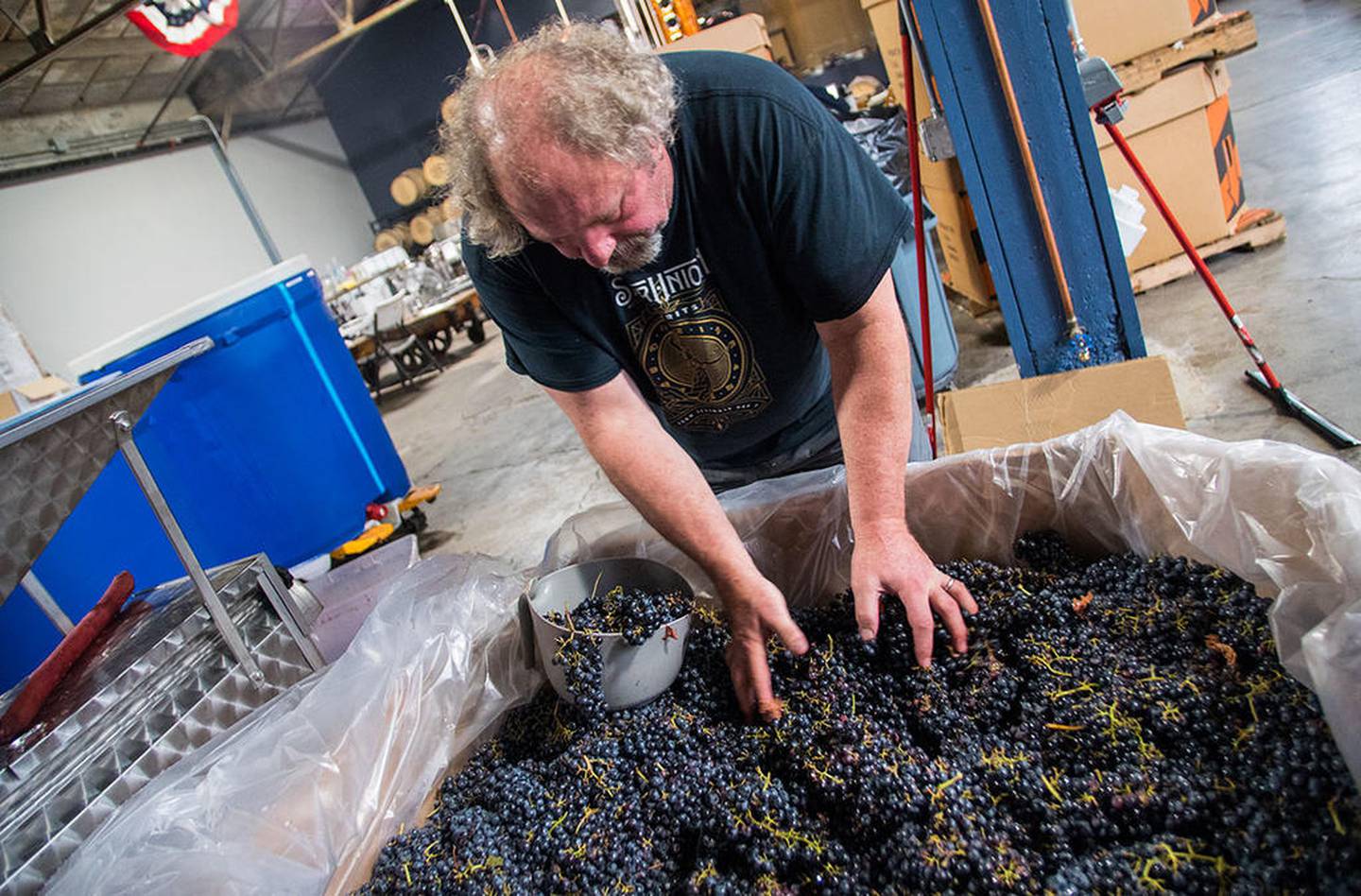 Star Union co-founder Bob Windy, piles bunches of aromatic fresh grapes into a bucket, before feeding them into a de-steming machine.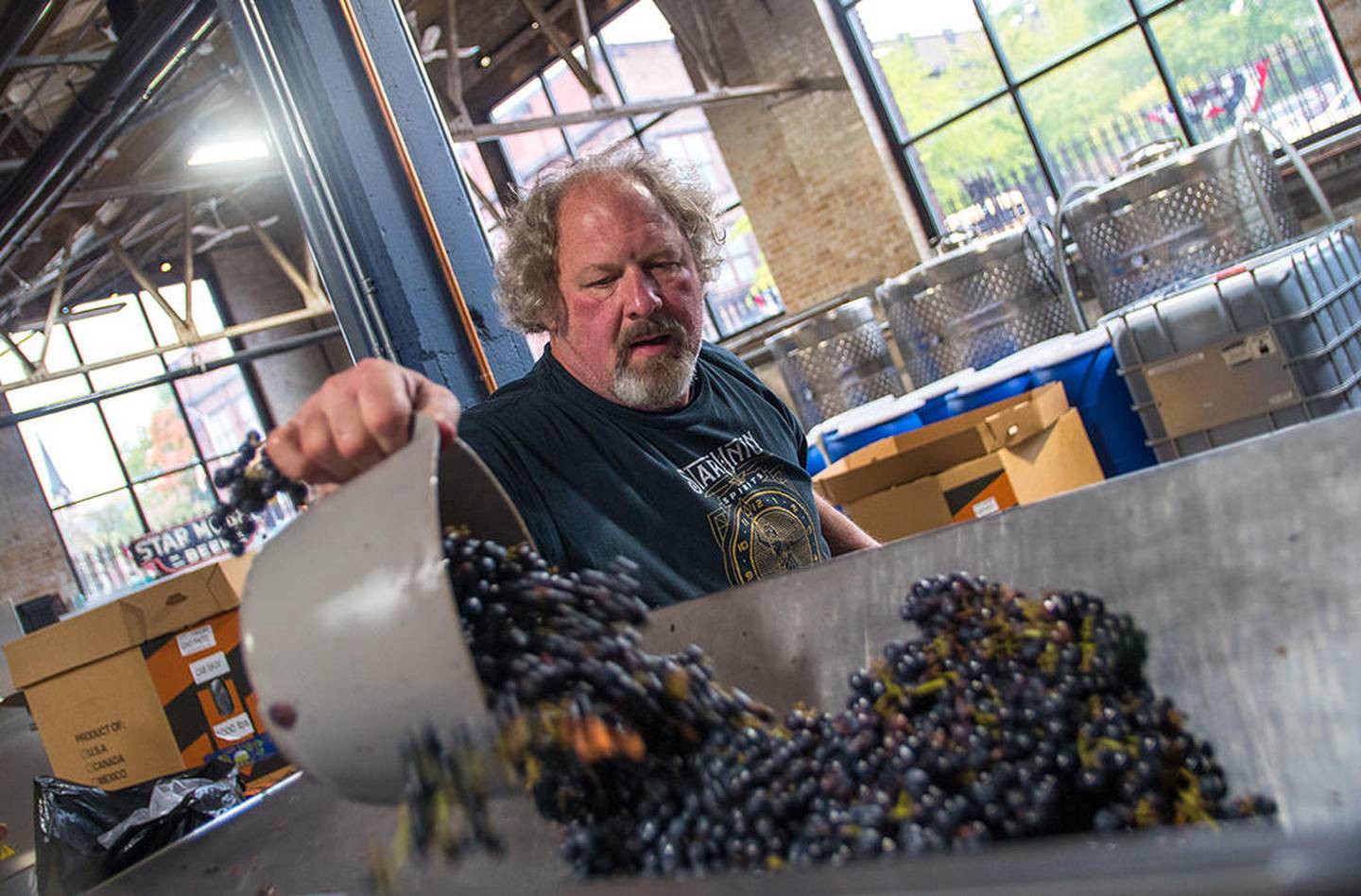 Four tons of grapes will result in about a single barrel of brandy, in addition to a new batch of grappa.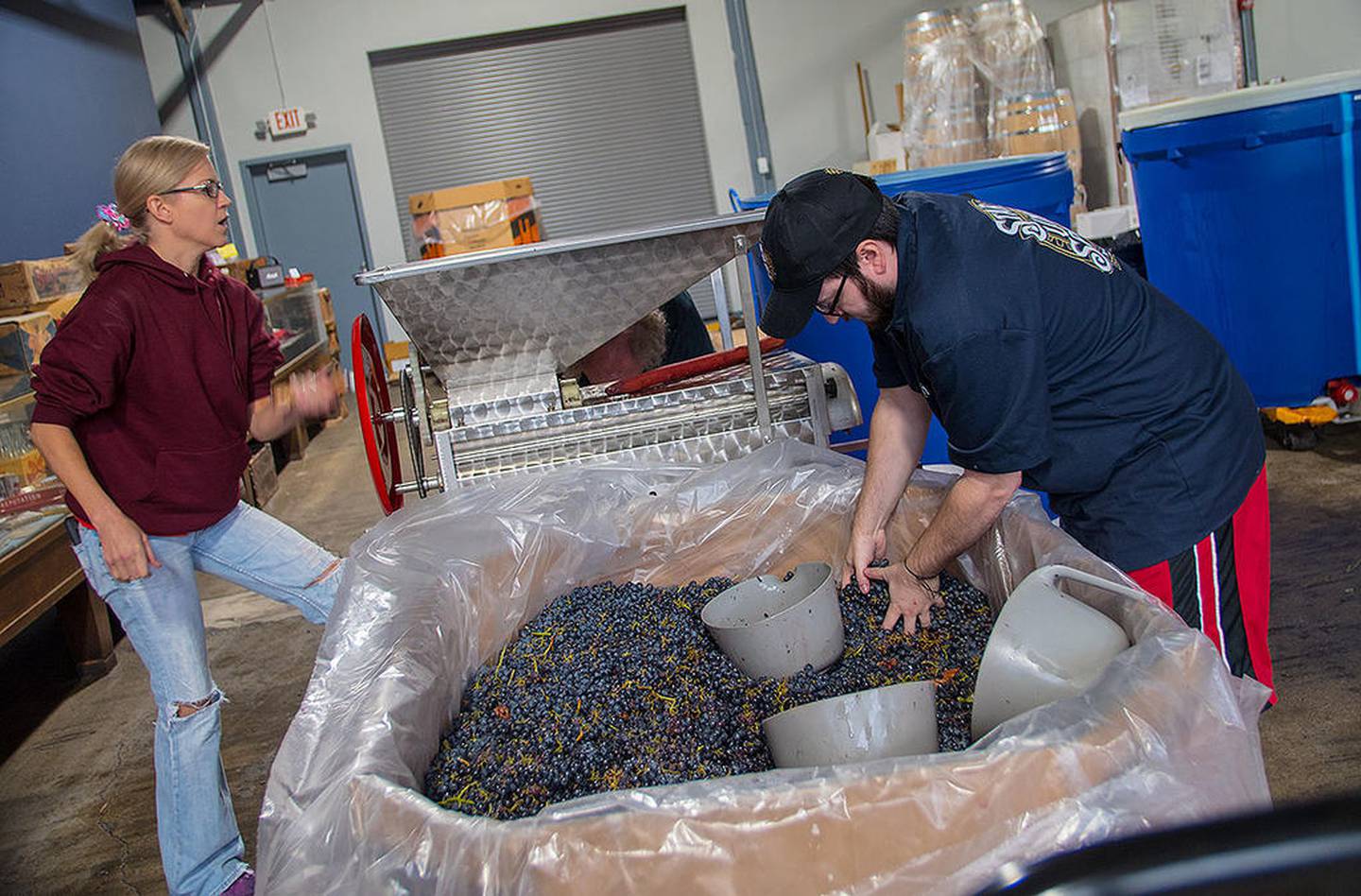 Star Union employee Casey Beall preps more grapes for the crusher destemmer.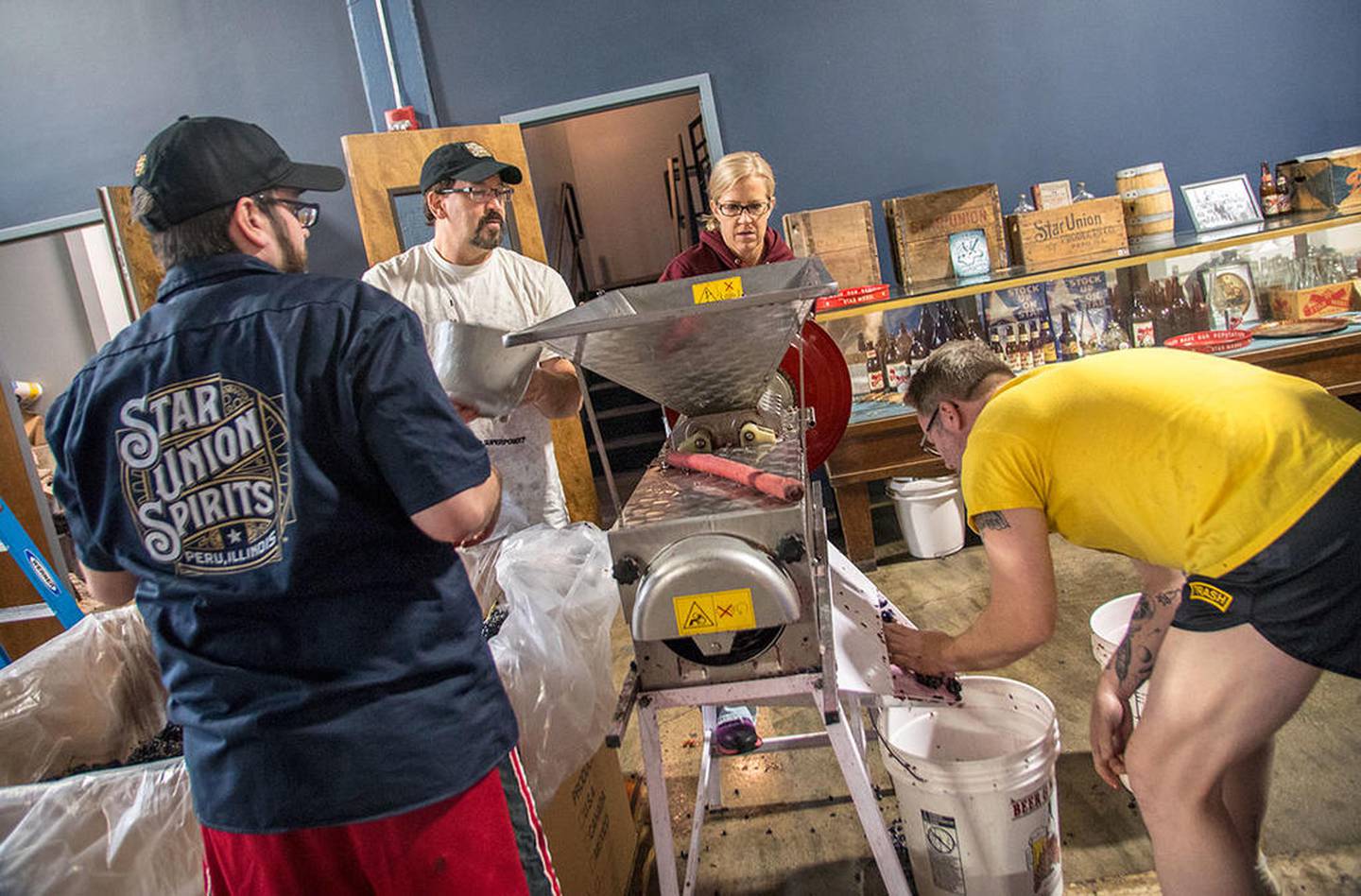 This crusher separates the unusable stems, which will result in a buckets full of grapes and juice.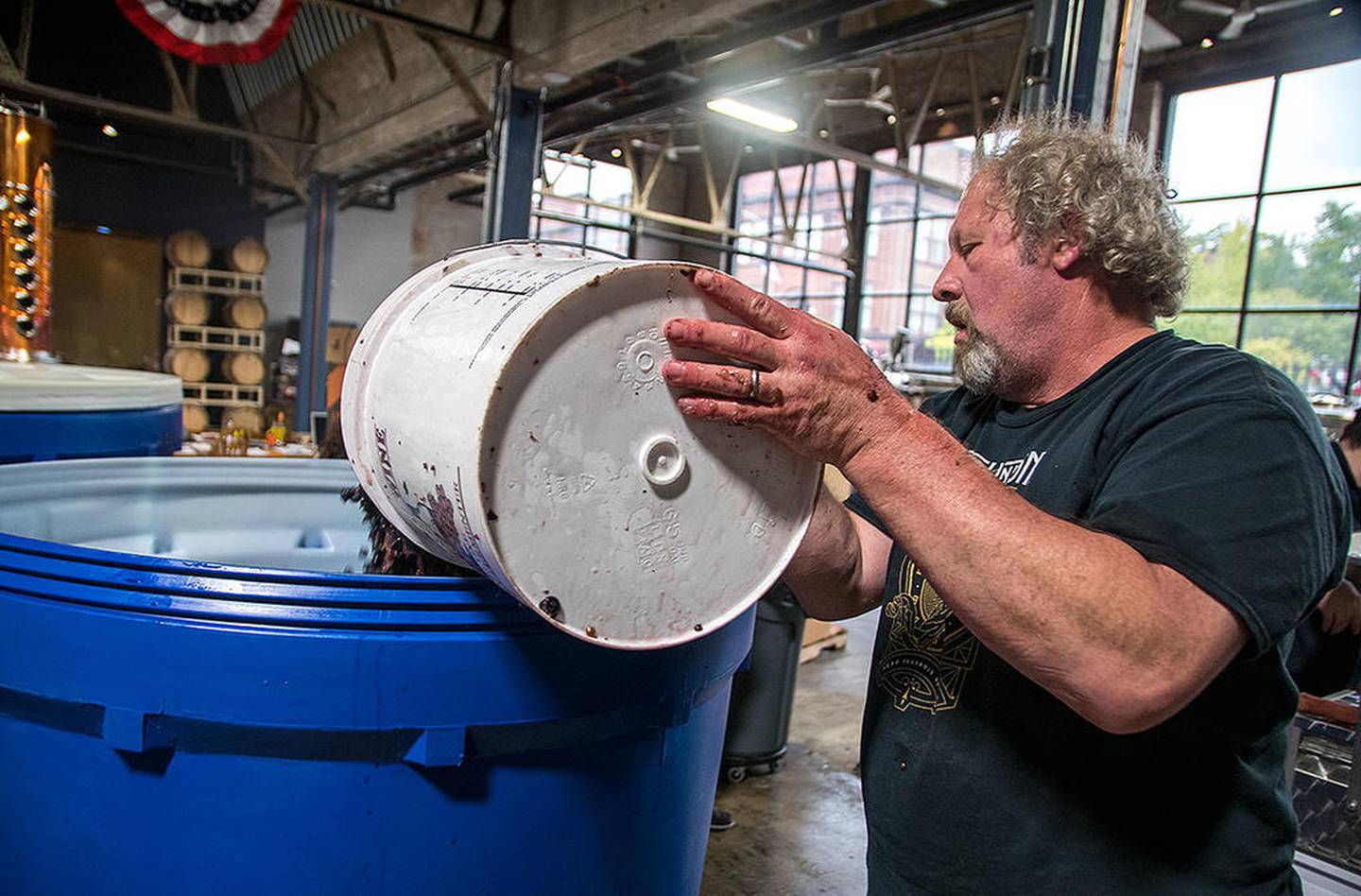 The grapes and juice are then poured into massive blue tanks. Inside the tanks, a complex series of chemical reactions will begin to ferment the grapes.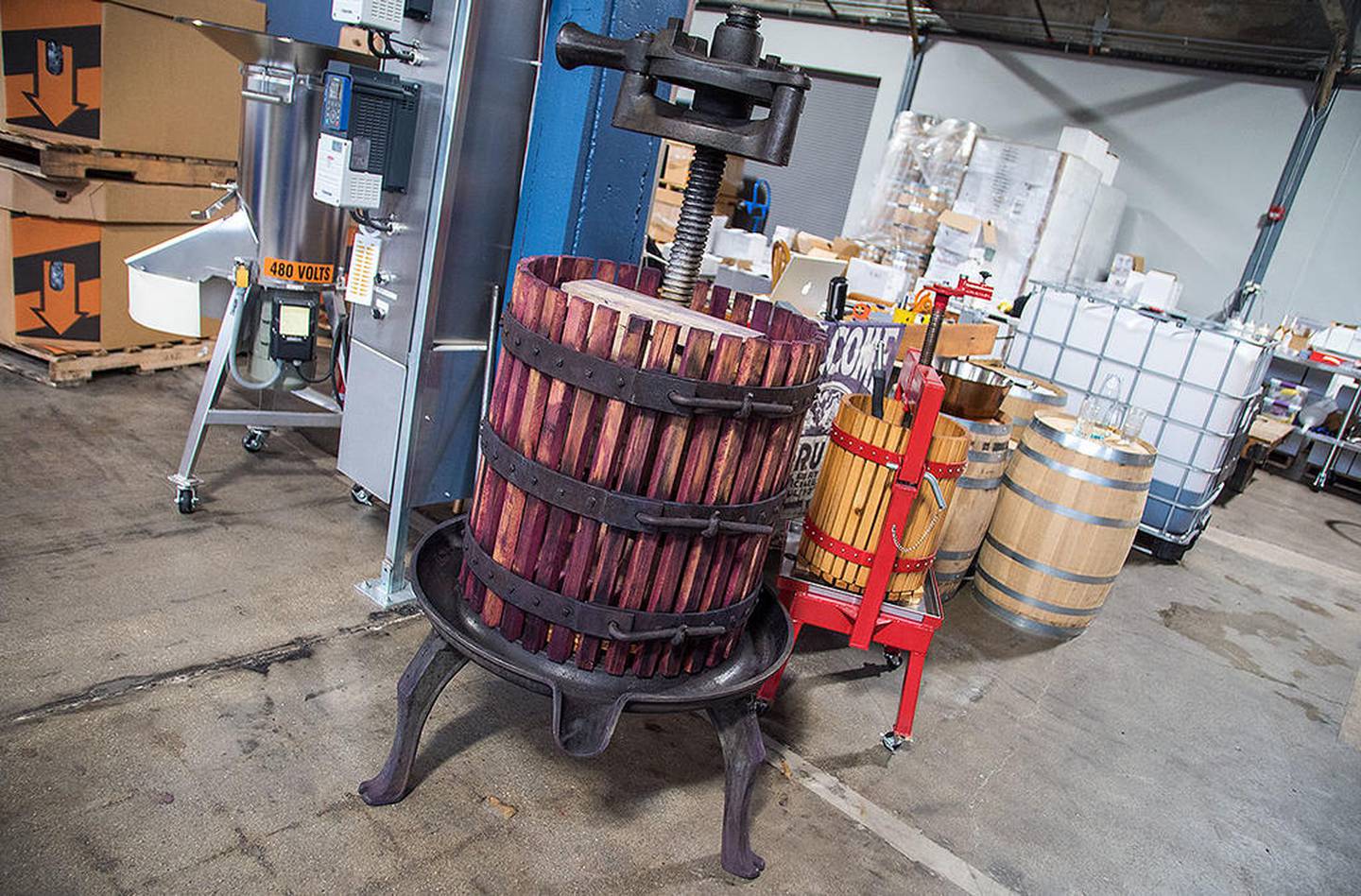 After the fermentation is complete, they'll take the grapes to their press, where they'll add pressure to squeeze out the remaining juices. If this process sounds familiar, it's because Star Union must first make a batch of un-aged wine before they can turn it into brandy.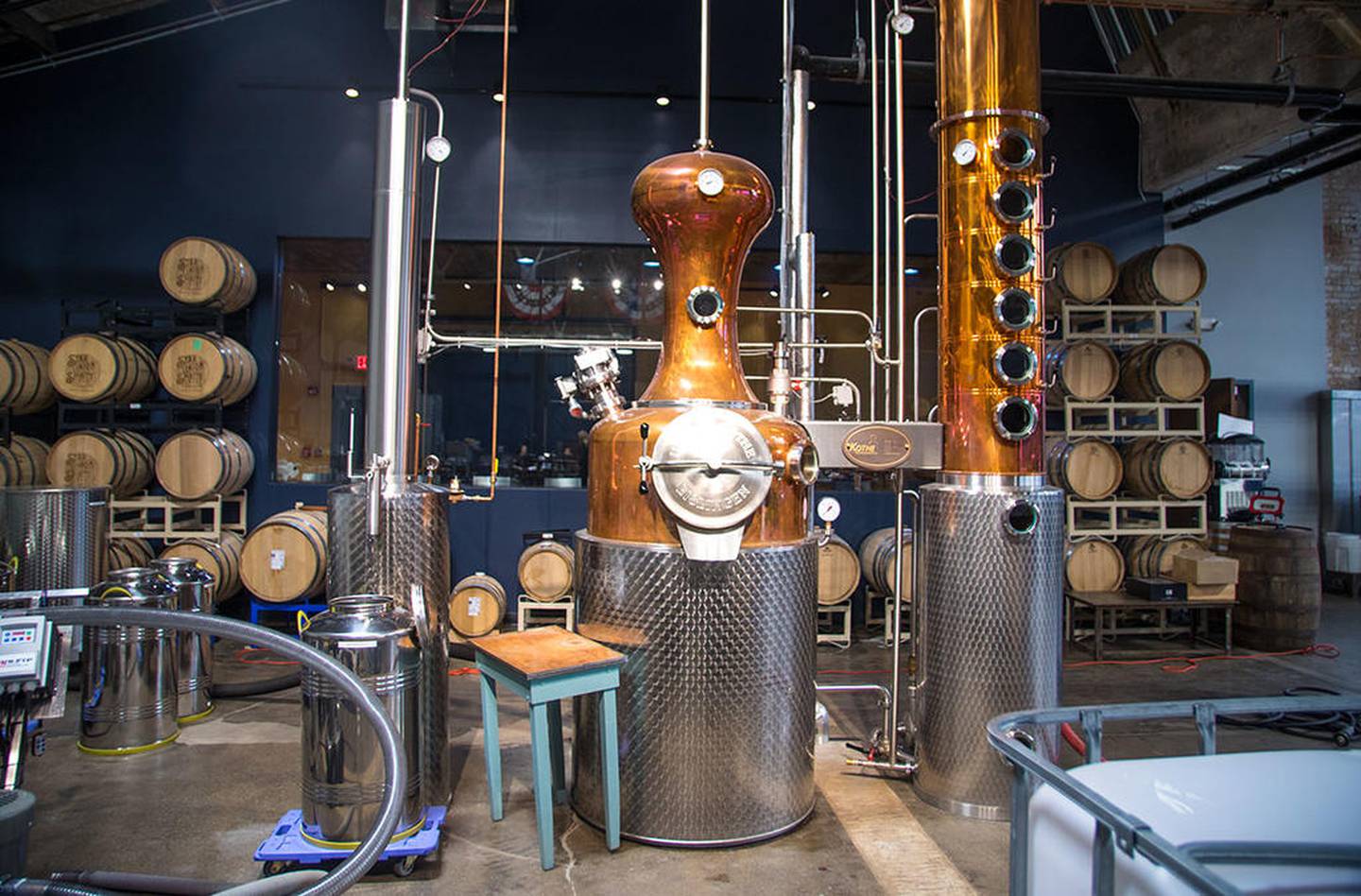 Then wine will be meticulously filtered and double distilled in copper pot stills, resulting in an unaged brandy.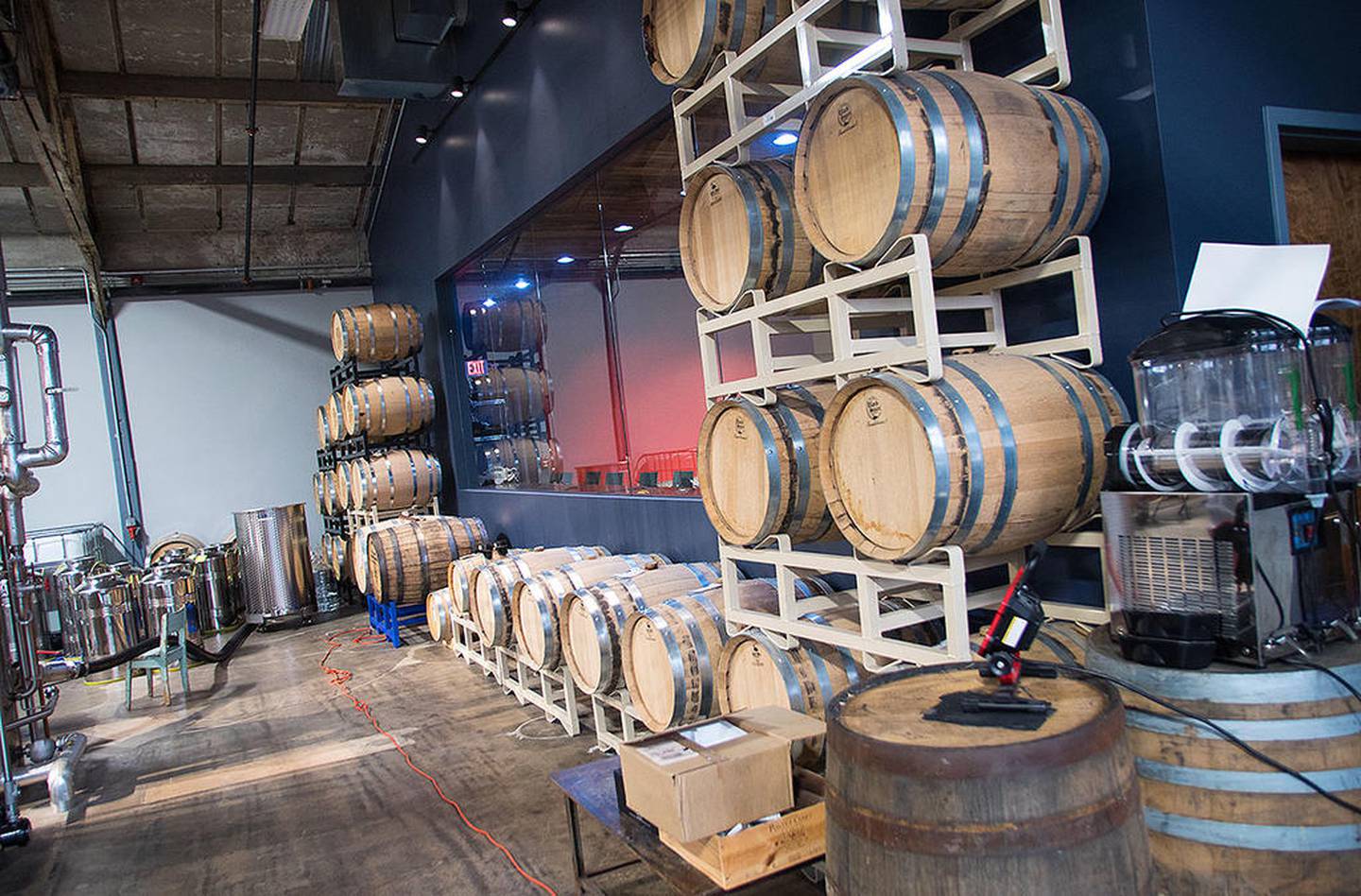 The brandy will then be aged to maturation in beautiful wooden casks. After a suitable amount of time, their product will be bottled, ready to be turned into your next craft cocktail.
Star Union Spirits 300 5th Street Suite 135 Peru, IL 61354 Website: www.starunionspirits.com Tasting Room Hours: Friday and Saturday Nights