Just outside of historic downtown Morris, you'll find a presidential-themed restaurant that's serving up some delicious burgers and quality craft beer.
It's no secret that Starved Rock Country loves its Lincoln legacy. From his historic debate with Stephen Douglas in Ottawa's Washington Square, to his instrumental role in laying the groundwork for the Illinois & Michigan Canal, President Abraham Lincoln undoubtedly left an enormous impact on the region.
Since 2011, Honest Abe's Tap House and Grill, in Morris, has been paying loving tribute to the great emancipator, through their name, decor and legendary menu items. Owner Aren Hansen said naming his restaurant after the famed president was a natural fit.
"The area has some important connections to Lincoln, and I've always been a student of his work. I even wrote my senior paper about him, back in high school. When I opened up my own place, it just made perfect sense for it to be Lincoln-themed," said Hansen.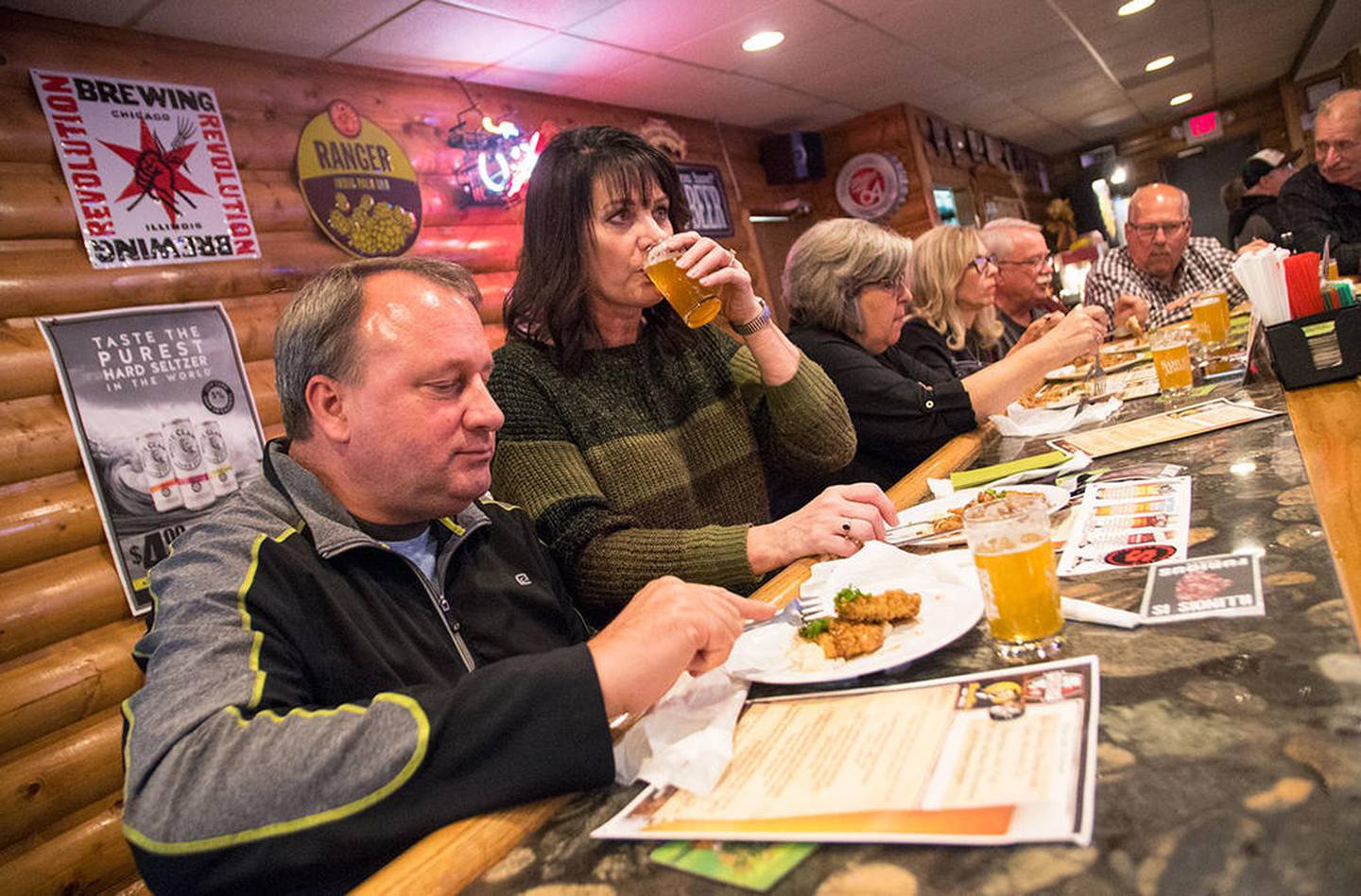 Much like its namesake, Honest Abe's has been evading easy categorization since the first day it opened shop. It's been dubbed a destination burger bar, a must-see mac and cheese restaurant, a tap house, the northern home of the Springfield Horseshoe and, once every few months, it even transforms into a fine dining experience.
This neighborhood spot is constantly transforming and innovating, while staying true to the roots of its menu and craft drinks. That's exactly what die hard fans like Jane and Mike Knopfler, of Channahon, love about it.
"We've been coming here regularly for a few years now, and I don't think I've ever ordered the same thing twice. To me, that's a testament to how good this place is," Jane said.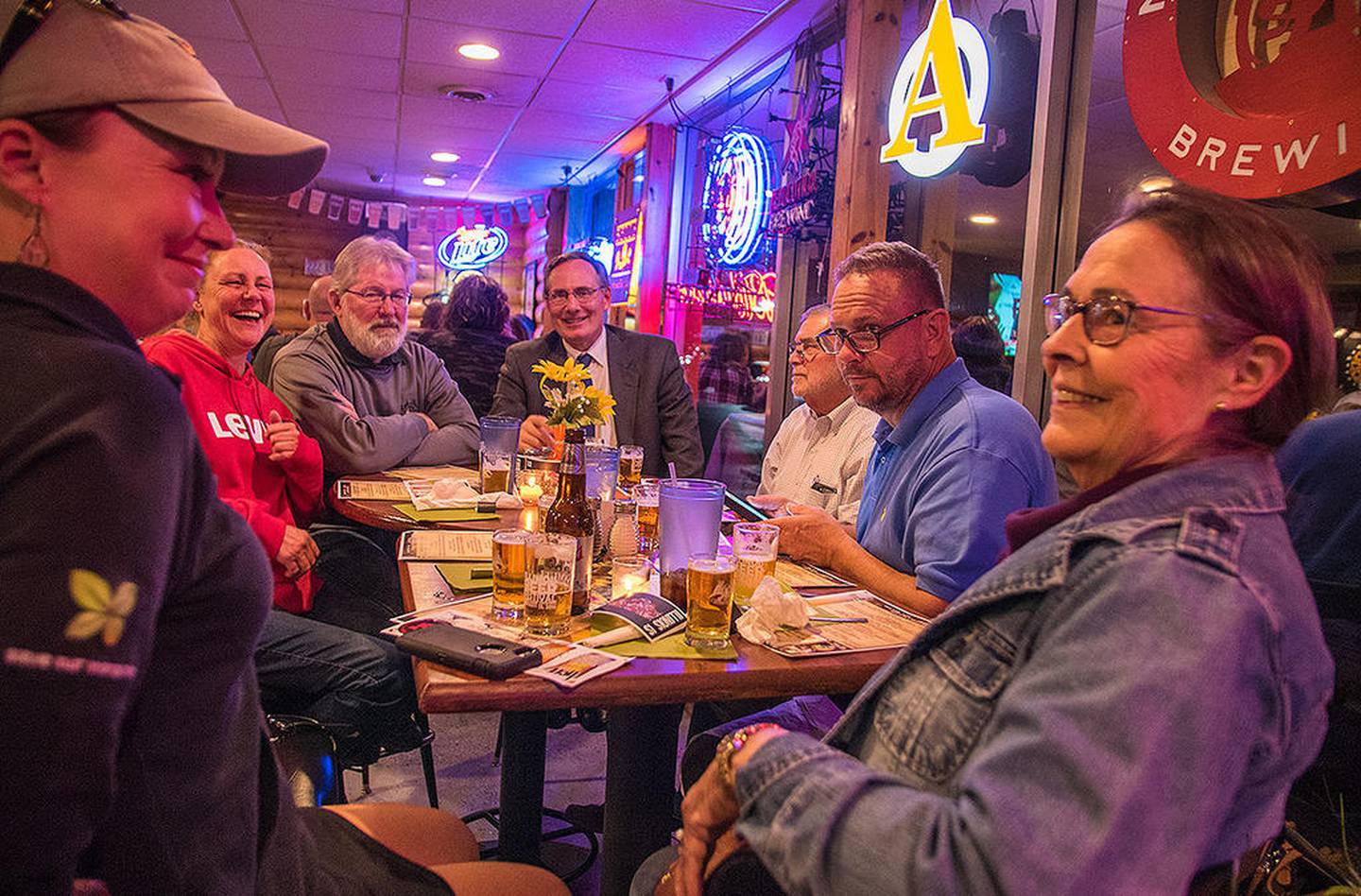 "They always have some crazy new burger on the menu, and every time it's delicious," Mike added. "This is our first time coming to one of their beer dinners, and so far we've liked every course. The schnitzel was our favorite so far."
These special beer dinners have become a hallmark of Honest Abe's. Held bi-monthly, they close the bar half of the restaurant off to the public for a ticketed, limited-seating dining experience. This event features five rounds of craft beer tastes, from one spotlighted brewery, and special chef-curated courses to pair with the drinks.
"This all started as a way to celebrate Lincoln's birthday back in 2011," Hansen said. "But the beer dinners quickly became our most popular event. Our regulars love it, because they're getting a really upscale meal in a comfortable atmosphere, And my chef loves it, because he's getting to experiment and create a special menu from the ground up."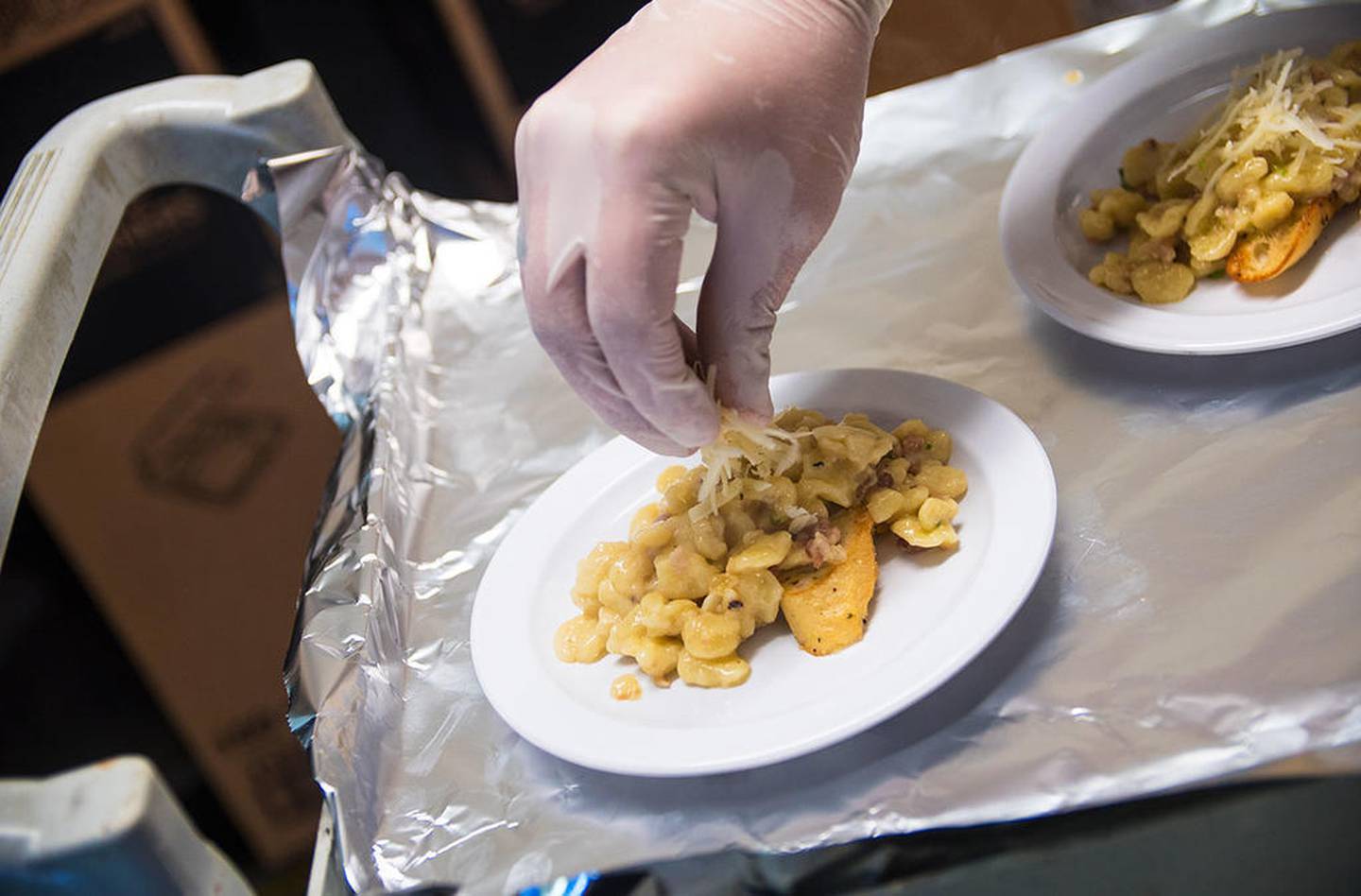 On the night Starved Rock Country visited, Surly Brewing Company, based out of Minneapolis, had taken over the taps. Their classic citrusy Furious IPA was served alongside roasted game hen, with seasoned sauerkraut, served on a toasted baguette and topped with horseradish beer mustard and roasted brussel sprouts. Other innovative pairings included a light German ale called the Hell Lager, paired with roasted butternut squash bisque, and a seasonal Oktoberfest beer, which was offered alongside fresh spätzle dumplings, sauteed with caramelized onions.
While the beer dinner selections are undoubtedly mouthwatering, a meal in the family friendly restaurant portion of Honest Abe's can't be missed. Their standard lunch and dinner menu is packed with unique takes on classic American fare. These innovative items have earned them spots on numerous destination restaurant articles and top burger lists. Take for example, the Springfield Shoe, one of their best-selling items. This interpretation of Springfield's classic open-faced sandwich features your choice of meat, a generous helping of crinkle cut fries, a coating of house-made cheese sauce and fresh green onions, all on top of a thick slice of toasted bread. If you're not up for a full Horse Shoe, try ordering the smaller Pony Shoe.
The Lincoln-theme carries over to their award-winning burger menu as well, with options like The Gettysburger (American cheese, bacon, over easy eggs and a side of mayo) and The Rail-Splitter (Swiss cheese, cheddar cheese, grilled ham, pickles and honey mustard). The Lincoln Poor Boy, another popular pick, includes homemade garlic pork poor boy and provolone cheese, served on a grilled garlic butter hoagie roll.
"We've got more than 25 burgers, loaded mac and cheese bowls, and signature sandwiches on the menu. We also have some great appetizers, like battered green beans, fried portabella, and a fillet minion quesadilla. It's your classic bar and grill items, but with a twist. We're working with a lot of ingredients you wouldn't expect," said Andrew Hartley, Honest Abe's head chef.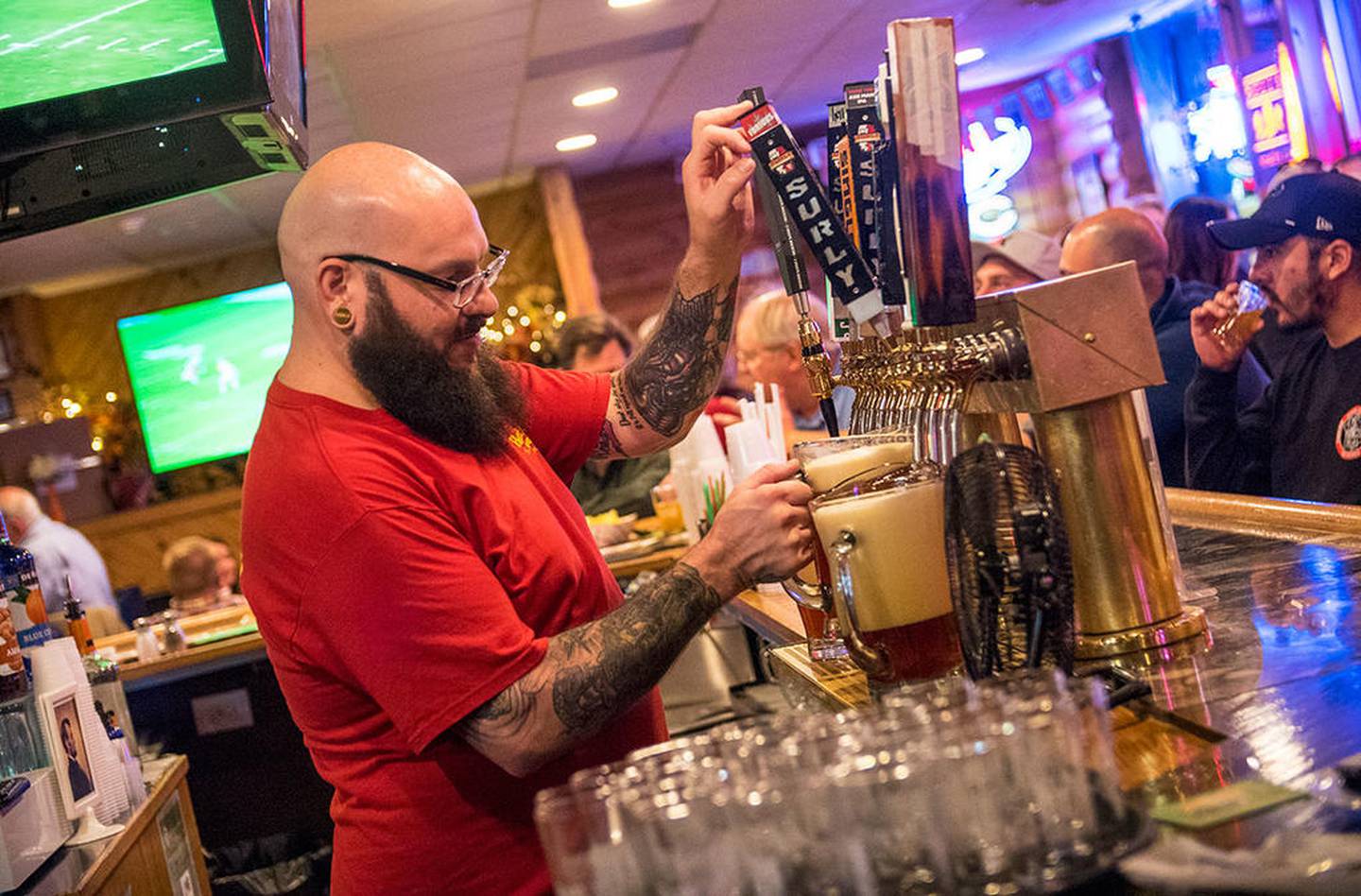 Honest Abe's bar was one of the first establishments in Starved Rock Country dedicated to tapping craft beers. Over the years, they've introduced their customers to thousands of great beers from hundreds of craft breweries.
"I like to order from as many Illinois breweries as I can, just to keep it local. But we started out back when the craft market was much smaller, and we didn't have that many in the state. Honest Abe's was the first place in the area to have New Belgium, now every bar has Flat Tire on tap. It's great to see the craft market growing like this; we've converted a lot of people over from domestics. Five years ago, some of the people in this room would only drink Miller or Coors, now they've got accounts on beer review websites and they're home brewing on the weekends," said Hansen with a laugh.
Hansen is also the founder and organizer of the Illinois Beer Festival (illinoisbeerfestival.com), which brings more than 40 of the state's best breweries and hundreds of craft beers to Morris' Grundy County Fairgrounds every summer. Through the fest Hansen has been able to forge connections with some great Illinois breweries.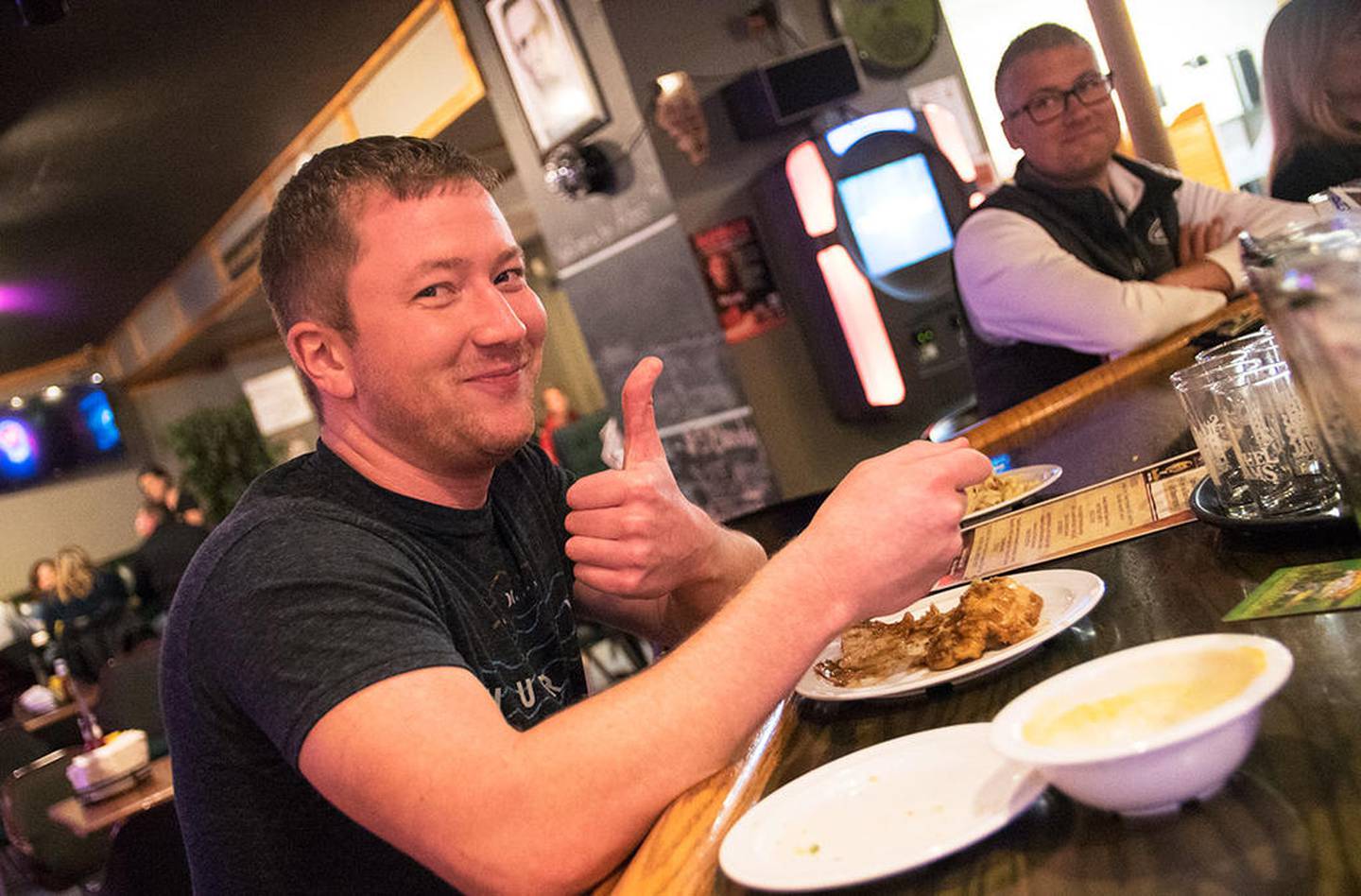 "We've built up a close relationship with a lot of really good breweries, that's how we're able to get kegs of limited run and seasonal beers. I can call up the reps and say 'Hey, we're having a beer dinner. Could you send us three of your best sellers, one seasonal beer and something really rare or special?' We get some really unique craft beer that way," said Hansen.
On the night we visited, Honest Abe's had five selections produced by Surly Brewing Co. on tap, including their limited-run Darkness, a Russian Imperial Stout. There was also a locally brewed mead from the nearby Unpossible Meadery in Dwight, Church Street Brewing's Jucifer IPA and Lupulin City Milkshake, a New England IPA made by Joliet's own Mygrain Brewing.
Honest Abe's craft drafts are constantly revolving, so you'll have to drop by and see what beers they have for yourself.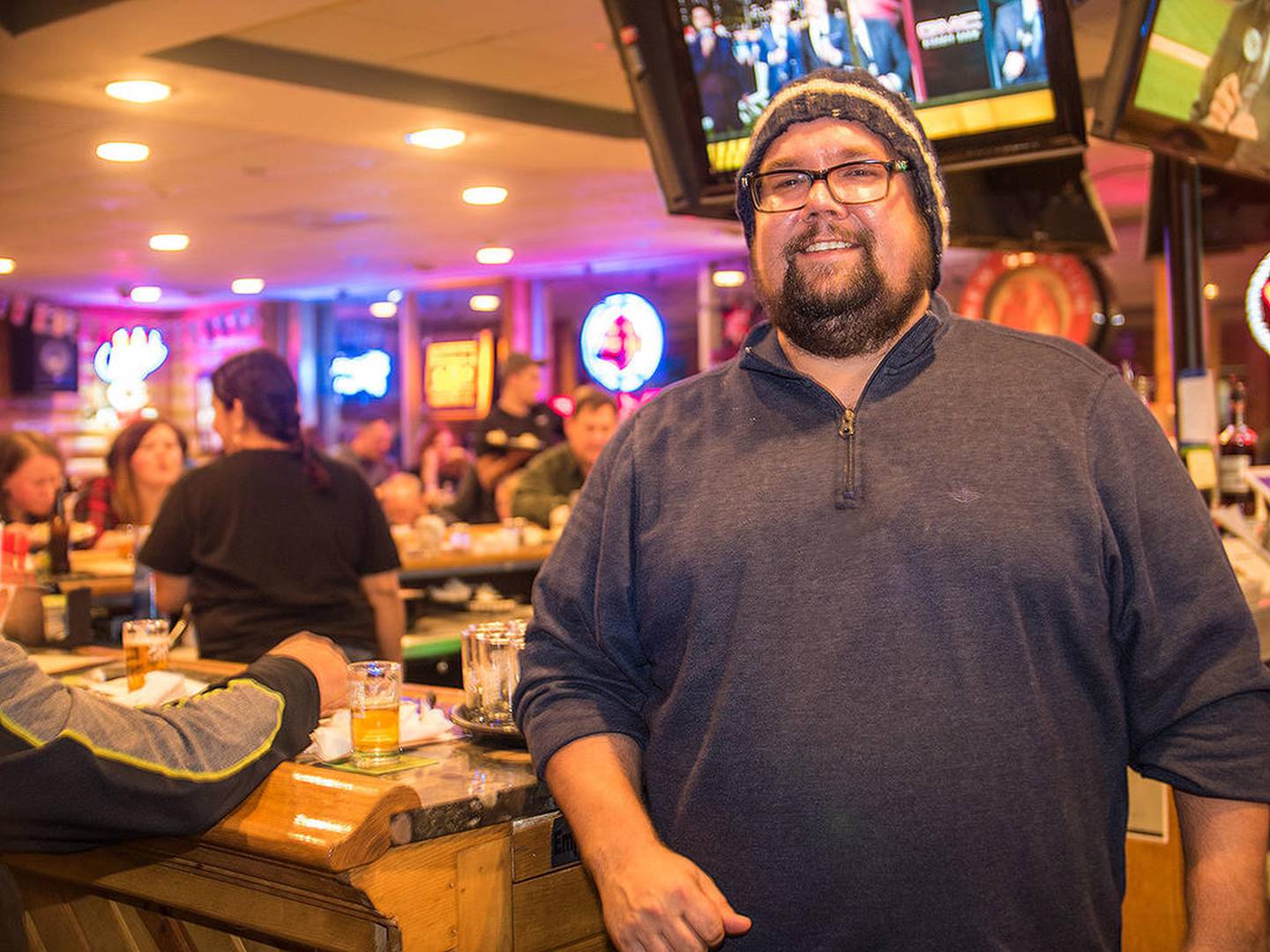 "We're a neighborhood place, so we don't really advertise what's on tap. People passing through the area are always pretty shocked with the selection. If I get something really unique in, word of mouth gets around we're usually tapped out within a day or so," added Hansen.
Honest Abe's Tap and Grill
ADDRESS: 3585 Route 47, Morris, IL 60450
WEB: www.honestabestapandgrill.com
HOURS: 11 a.m. to 11 p.m. Sunday to Thursday; 11 a.m. to 2 a.m. Friday and Saturday