While we wait for Starved Rock Country's amazing selection of museums, historic homes and heritage sites to reopen, here's a virtual tour of one of the region's greatest hidden gems, the one-room I&M Canal Tollhouse!
The 96-mile long I&M Canal, that stretched from the Bridgeport neighborhood of Chicago all the way to LaSalle-Peru, was dug by hand between the years of 1836 and 1848, one of the biggest civil engineering projects of it's day. This monumental undertaking came with a cost. To off-set this, pay for upkeep and the salaries of lock attendants, the Canal Commission established four toll offices along the route.
"They were located in Ottawa, Lockport, Chicago and LaSalle, but that toll house closed shortly after opening," said Arnie Bandstra, the lead volunteer at Ottawa's toll house. "The collectors job was to assess how much cargo was being hauled, what sort of cargo was being hauled, where the barge was headed to and how many passengers were on board. They'd then collect the toll from the captain and send them through the lock. It was an important piece of the canal, and we're lucky to have it here in Ottawa."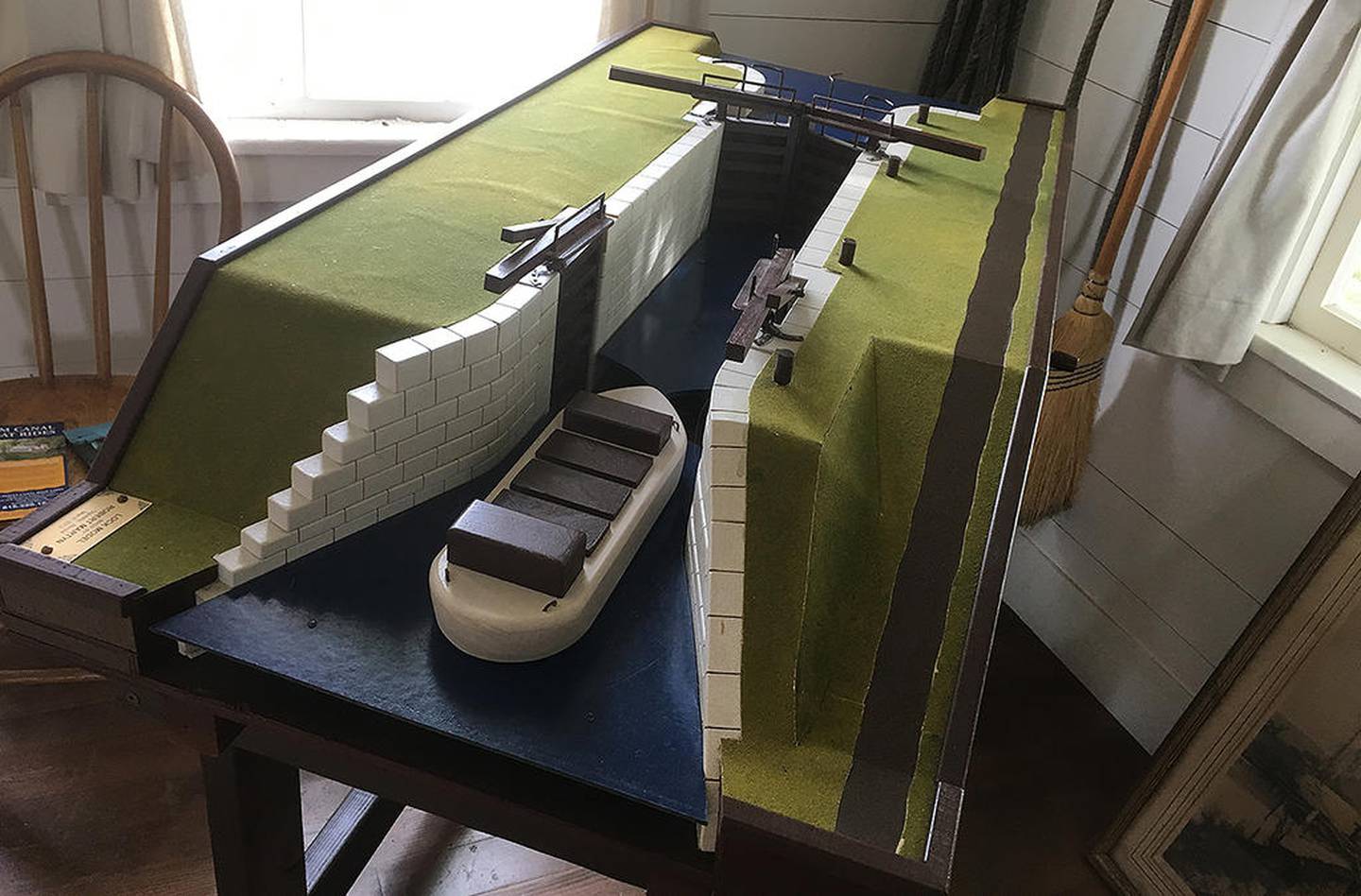 In addition to the four collector's offices, there were 15 locks along the canal route. These were necessary since Lake Michigan is approximately 140 feet higher than then Illinois River, meaning that boats would need to be raised or lowered about 10 feet at each of the manually operated locks. The toll house features a hand crank powered model that gives visitors a idea of how these intricate locks operated, one of many instructional items in this one-room museum.
"One of our volunteers built this wonderful replica of the lock system. It's a tough concept for a lot of people to wrap their heads around, so it helps to have a visual like this," Bandstra said.
If you head west along the canal from Ottawa, towards Utica, you can see the remains of several locks. If you take a tour on Lock 16′s mule pulled canal boat ride, you'll see the final lock that confluences with the Illinois River.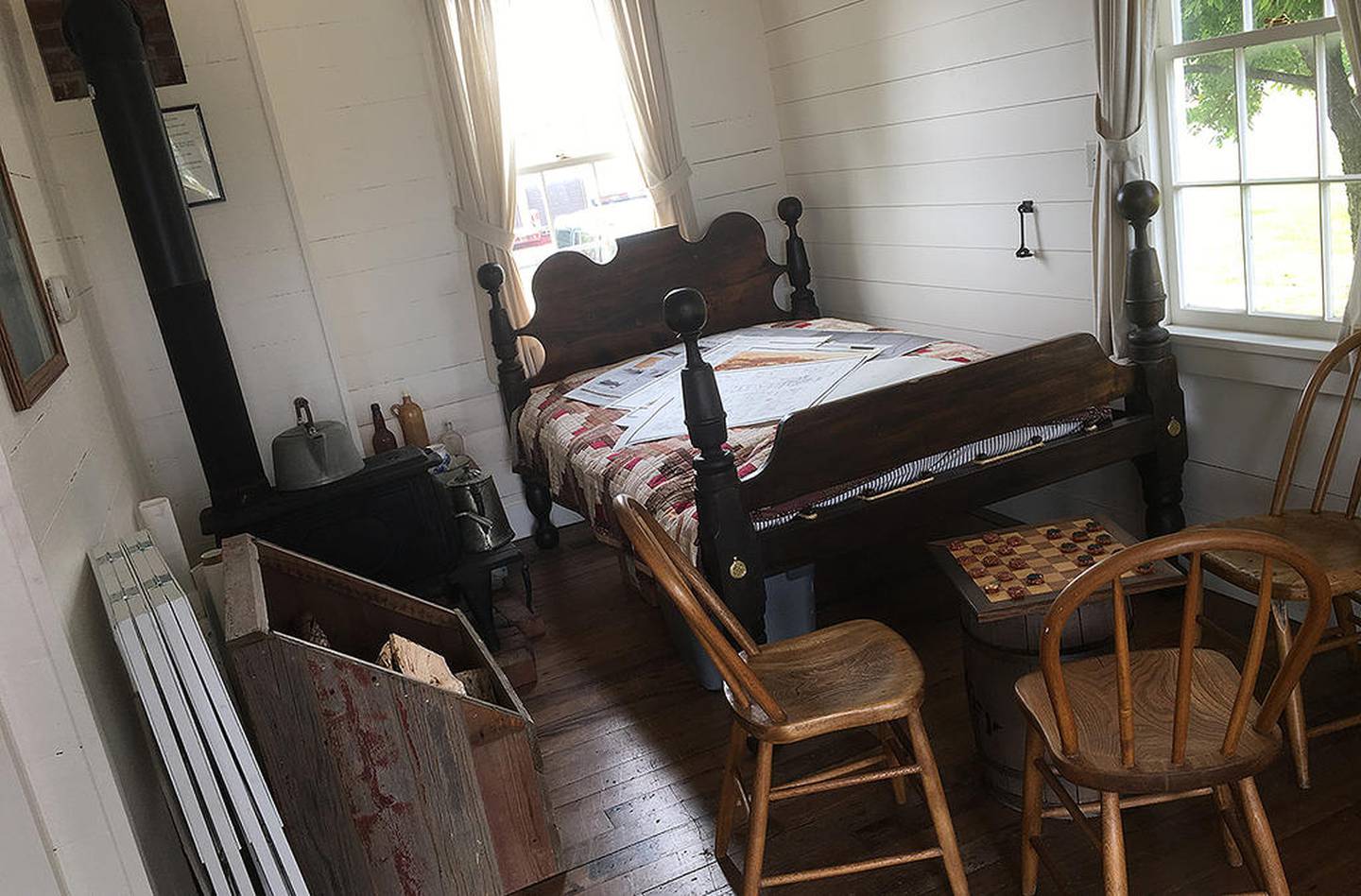 While the toll house is in immaculate condition today, not showing its 175+ years of age, it was not always kept up this well. A group of dedicated volunteers, lead by Arine Bandstra, turned this husk of a building into a painstakingly researched approximation of what the canal collector's toll house would have looked like back in 1848.
"The building was used as a barbershop for years and years, but when I moved to town in 2006, it was vacant. So we decided to do something about that. We became a non-for-profit in 2009, community members began donating things like that cast iron stove, rope bed and safe. I built that toll collector's desk myself, and another member made that canal model," Bandstra said. "A lot of work has been put into preserving this, and we do love sharing it with people."
While this is the original tollhouse structure, it not quite on the original spot. The building was too close to Ottawa's Columbus street, so it was it moved slightly to the west during a road remodeling. The picket-fence white building is still located just a short walk from Ottawa's boutique downtown.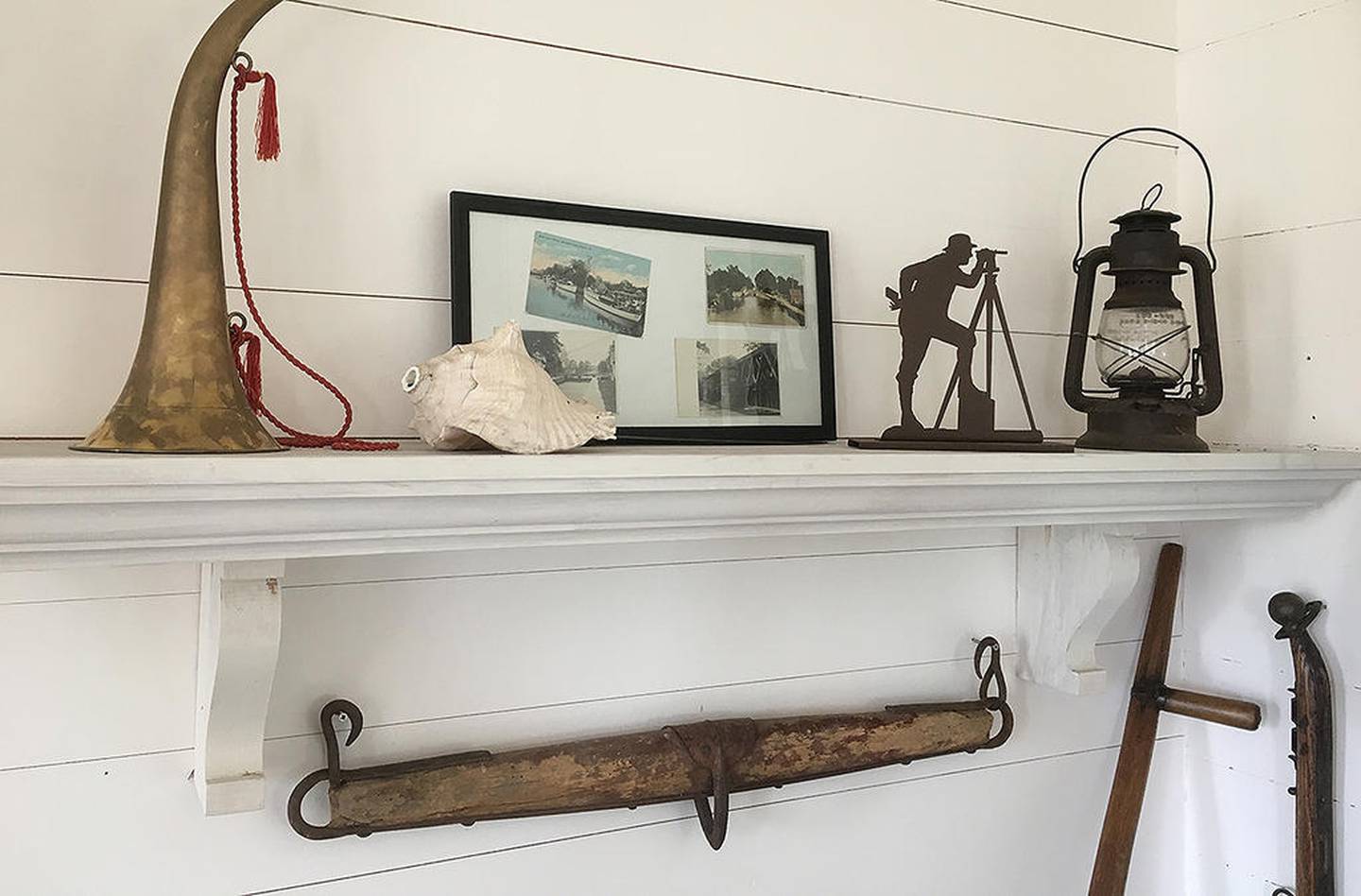 The office was likely built by Albert F. Dow in 1849, the first toll collector in Ottawa. Record show that he was eventually promoted to head collector at the Chicago tollhouse in 1871.
There had to be someone in the tollhouse 24/7, since the nearby Columbus street bridge needed to be moved by hand. The collector also had the added responsibilities of managing disputes between boat captains, investigating hidden cargo, clearly up boats that sunk in the lock, and hiring contractors to fix leaks that would periodically shut down the canal system, for up to two weeks at a time.
This 16′x24′ museum is filled with interesting artifacts that give color to the daily lives of these collectors. On a shelf you'll find a bugle and a conch shell, both were used by boat captains to wake up the sleeping collector, who's rope bed was located in southwest corner of the building.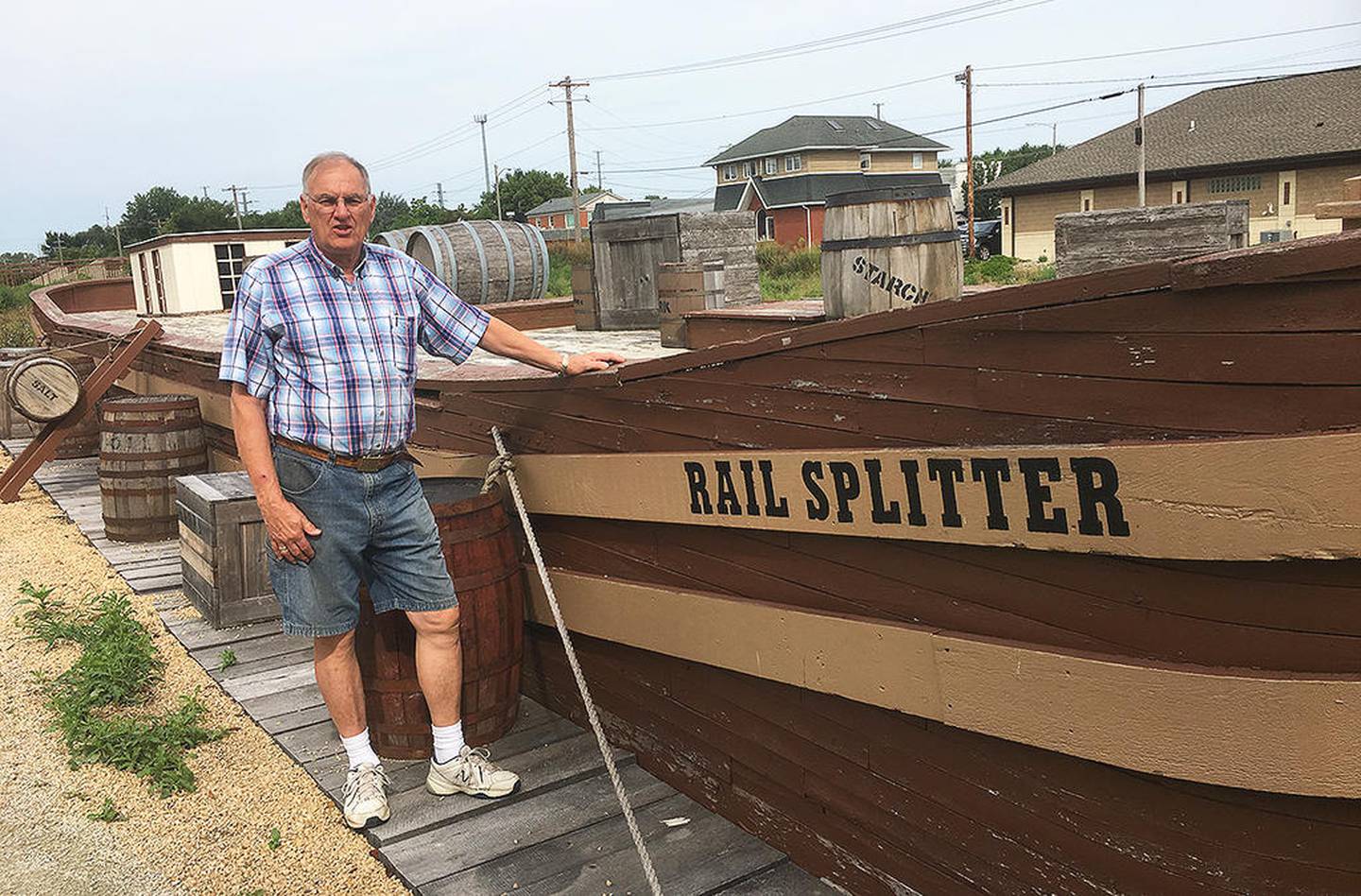 In 2009, a full sized replica canal boat, previously featured in the film "Prairie Tides", was moved to the site. The barge is lined with boxes and crates symbolizing the 150+ tons of cargo these boats hauled along the canal.
"The canal really jumpstarted Chicago's economy, now it could rival major port cities out east. The same year the canal opened, so did the Chicago Board of Trade. If you can imagine, there used to be piles of lumber from Michigan and Wisconsin waiting outside that building, in the middle of downtown Chicago. Those commodities would be sold, then shipped down the canal to places like Maze Lumber in Peru. That wood was used to build a lot of the older buildings and barns in the area," Bandstra said.
Today, the canal is serving as a new sort of economic engine. By next year, more than 400 million gallons of water will fill the basin of a large section of the canal through downtown Ottawa, allowing for recreational kayaking and canoeing during the Summer, and ice skating and snowmobiling during the winter. This is part of a 20-year long initiative to reinvigorate this amazing piece of Starved Rock Country history.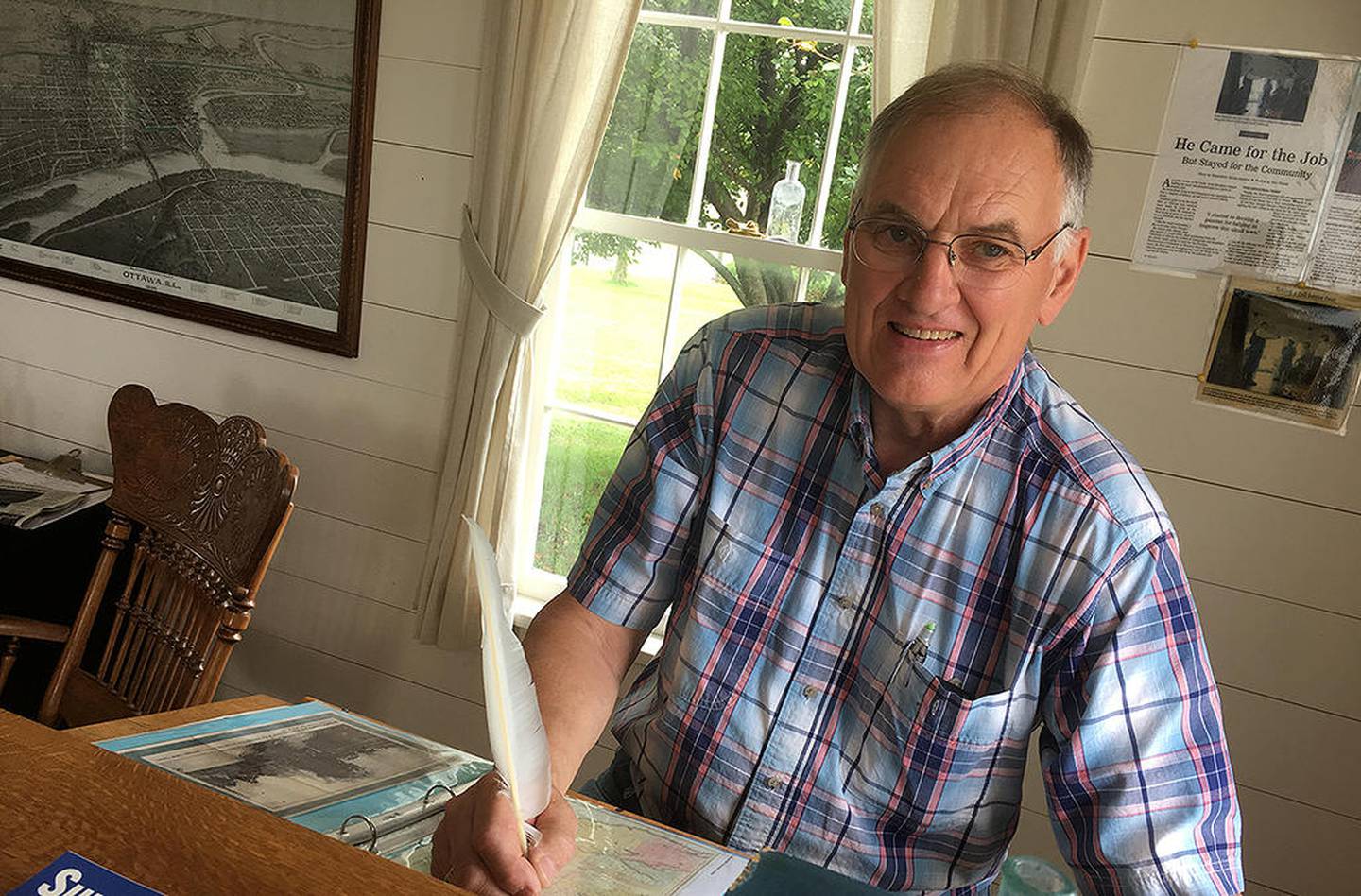 The I&M Canal Tollhouse is currently closed for tours during the shelter-in-place order, follow Starved Rock Country on Facebook for updates as to when it re-opens.
For more information on the I&M Canal Toll House Museum, visit:www.pickusottawail.com/attractions/im-canal-toll-house/?fbclid=IwAR17ZhHvl8UOKx5zWlPYBJ-xjZqb3aZGbiyGKPLra2z8EiNbqeCHp8BNYKI
I&M Canal Toll House Museum
1221 Columbus Street
Ottawa, IL 60551
815-434-2737