Join us as we explore one of the hidden gems of Starved Rock Country: Matthiessen State Park.
The northern entrance to Matthiessen State Park seems unassuming enough, a narrow roadway flanked by a golf course on one side and an open field on the other. Many would drive right past without knowing that the valley to the south hides some of the most spectacular views in all of the midwest.
Only about two minutes from the entrance of Starved Rock, Matthiessen has earned a reputation over the years as the sister facility to Illinois's most visited public park. Few know that Matthiessen features an impressive tract of more than 1,900 acres of public land, and an unmatched collection of geology and fauna.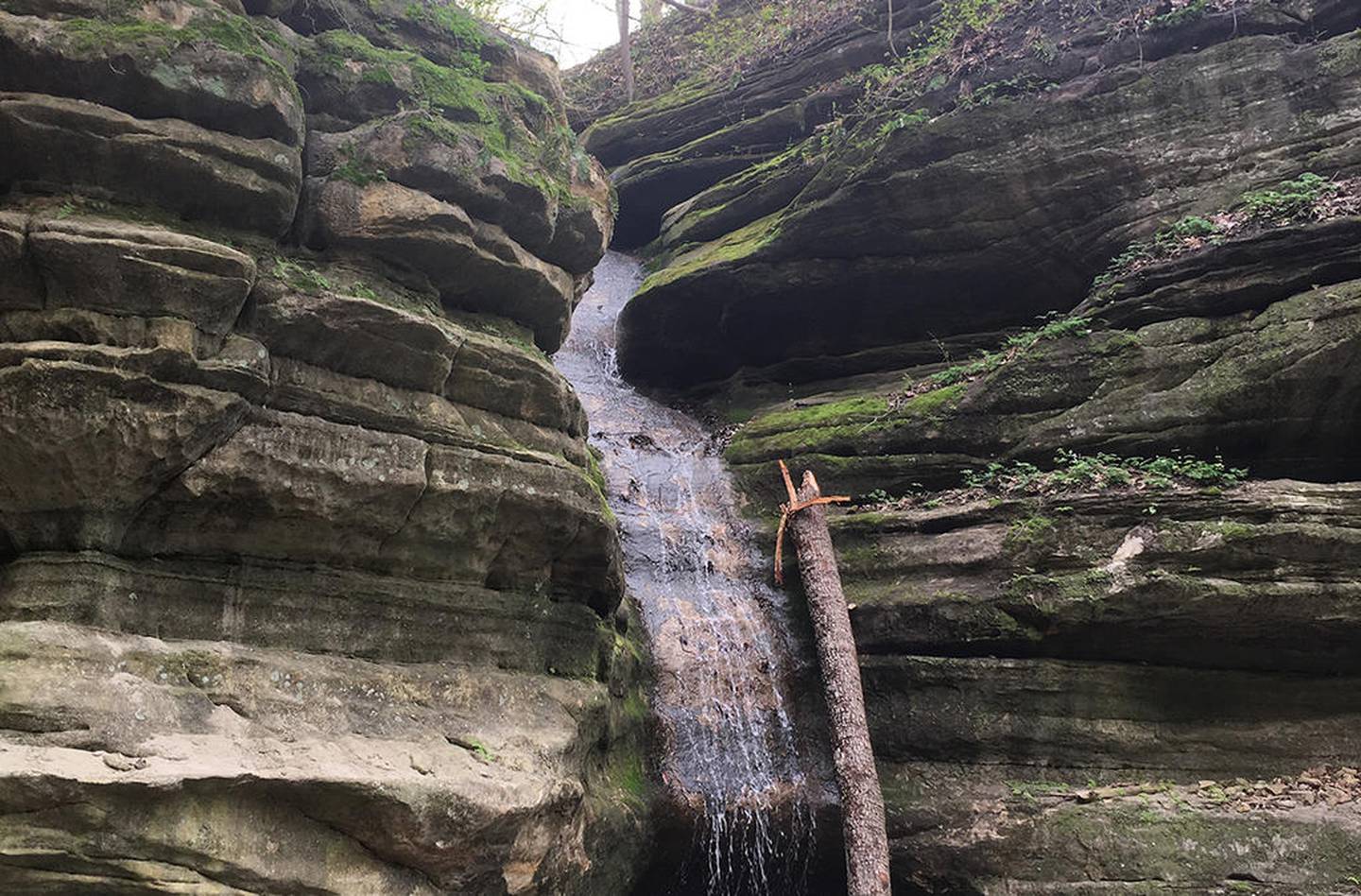 Founded in the tail end of the 19th century by La Salle zinc tycoon Frederick William Matthiessen as a private retreat, it was originally known as Deer Park, earning this name thanks in no small part to it's enormous deer population. Even after it's name change, Matthiessen still remains one of your best chances at spotting some wildlife in Starved Rock Country.
After Matthiessen died in 1918, the park was gifted to the state of Illinois. In the years since, it has become a beloved slice of nature for those in the know.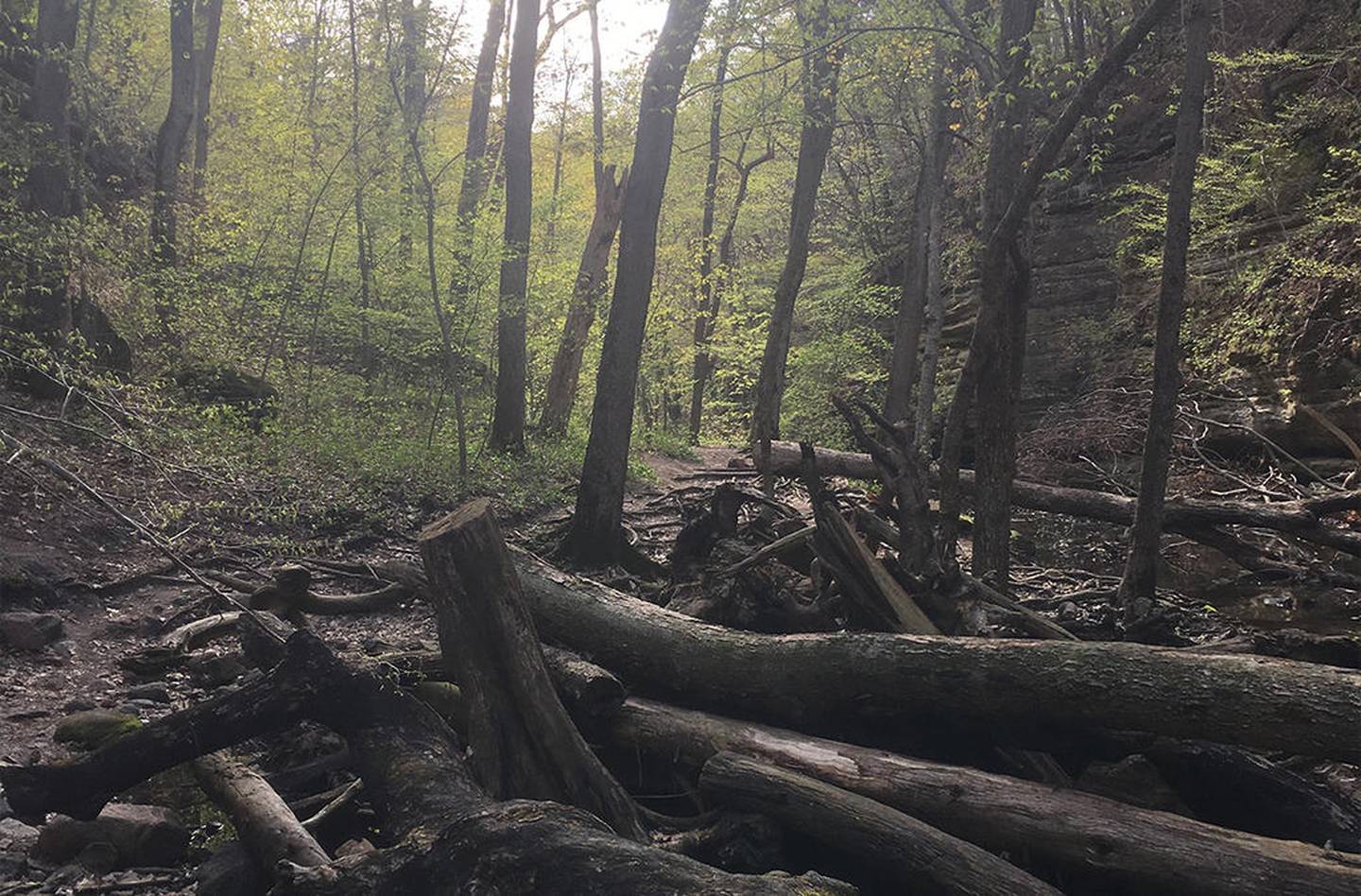 The park features more than five miles of trails, suitable for anything from a long hike or a short walk through nature.
The trails above the bluffs are graded, relaxed enough for any novice hiker or family. While the two trails that snake through the dells are a bit of a challenge, they also afford adventurous hikers an unmatched view of some geological marvels.
To really experience the park, you'll want to head down into the dells.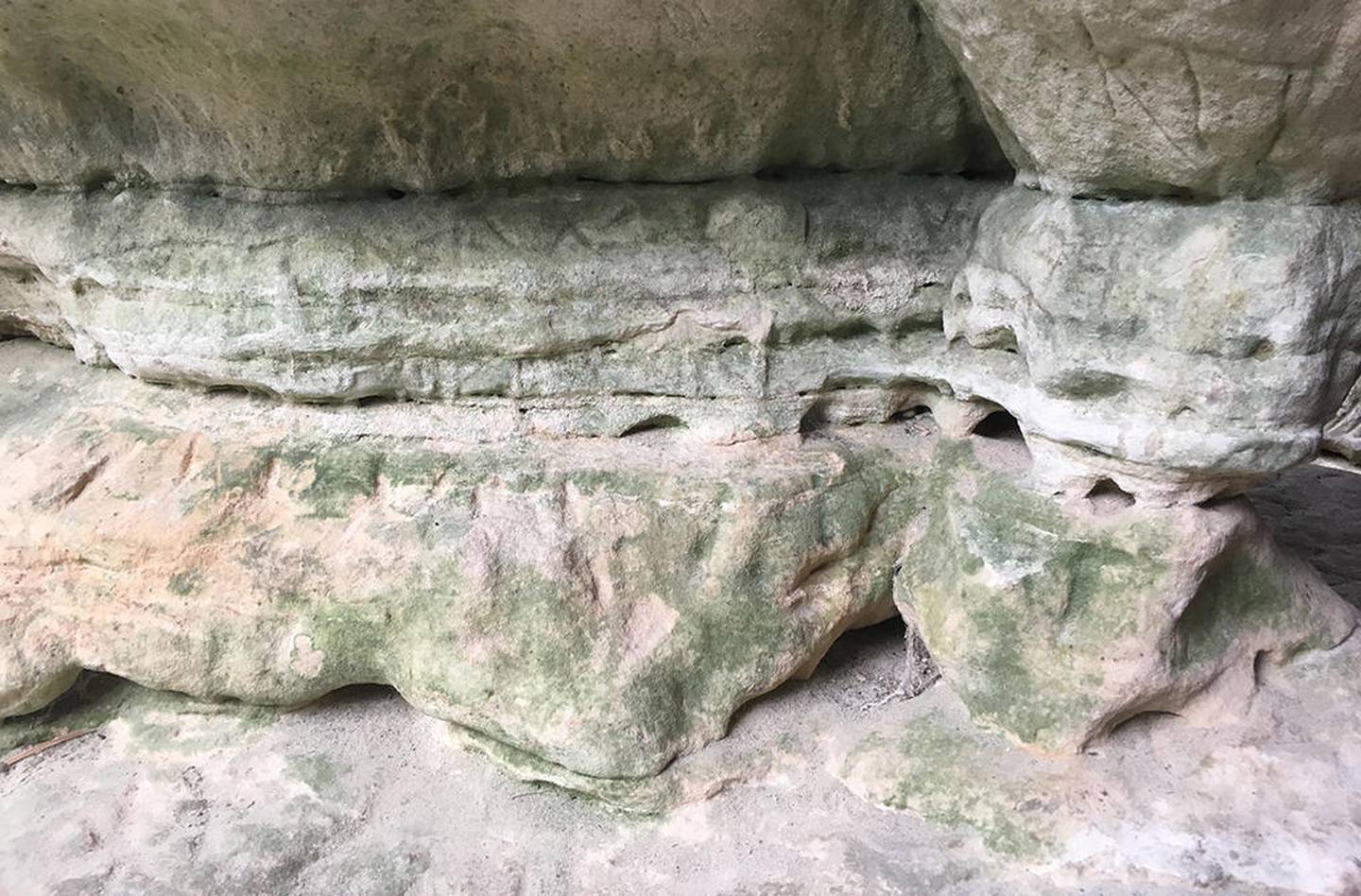 With its narrow sandstone canyons and dense tree canopy, Matthiessen feels in many ways like the perfect counterpoint to Starved Rock's winding trails and steep bluff vistas.
Beyond a few sets of stairs to enter the dells and a handful of trails surrounding the brim of the canyon, much of your park exploring will be done by hopping across stepping stones, splashing through shallow creeks, and shuffling along narrow sandstone-lined pathways.
Matthiessen feels untouched by time, it's mile long canyons were carved out by centuries of erosion, exposing some fascinating otherworldly geology.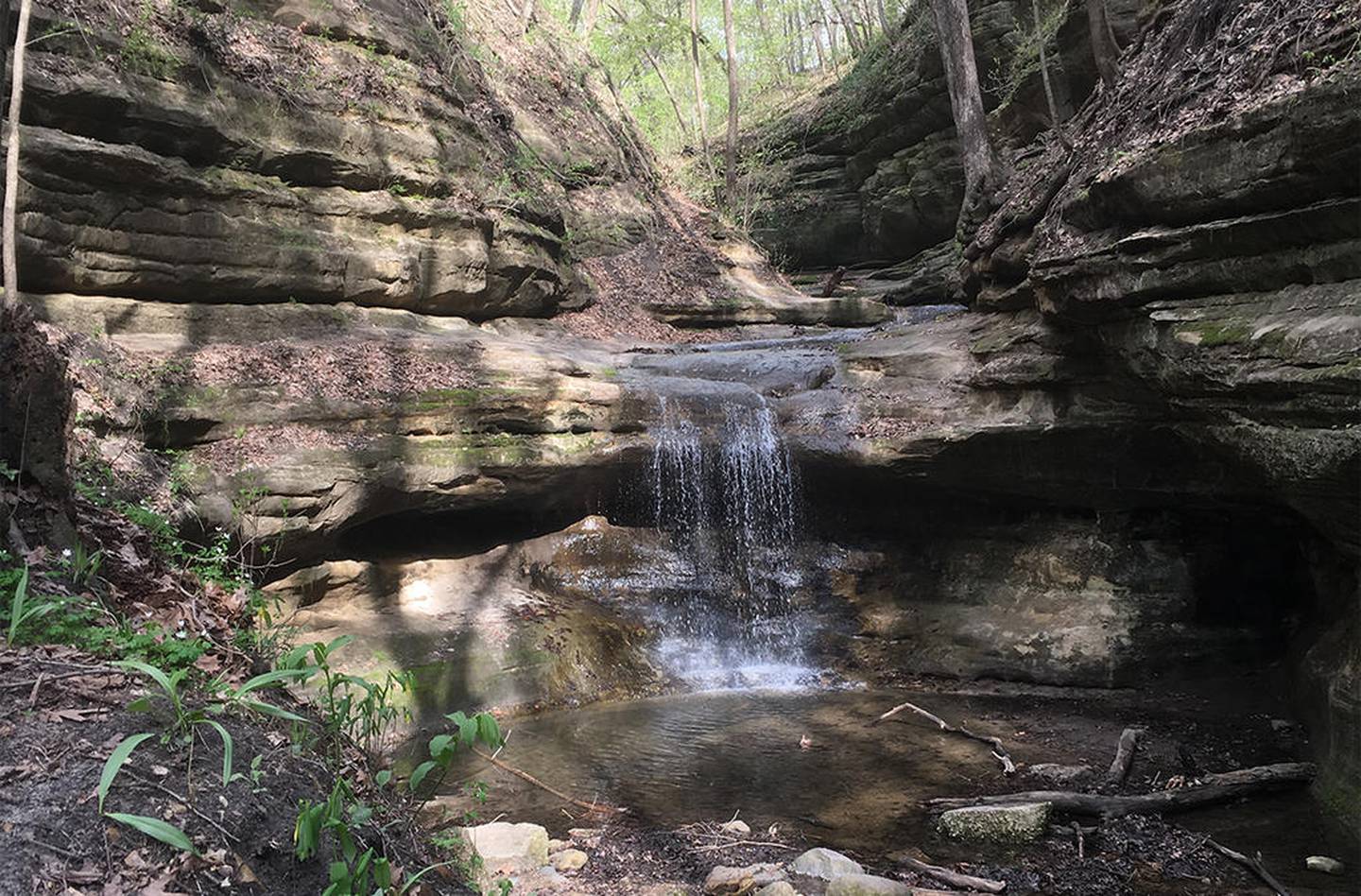 The park's unique geology even plays into it's namesake. The large deer population that called the park home would use the natural mineral springs, that populated the dells, as salt licks.
As ground water evaporates out the side of the canyon walls, mineral deposits are left clinging to the rock. This results in beautifully colored cliff faces and some spectacularly colorful canyons, even earning one geological feature the nickname "The Devil's Paintbox".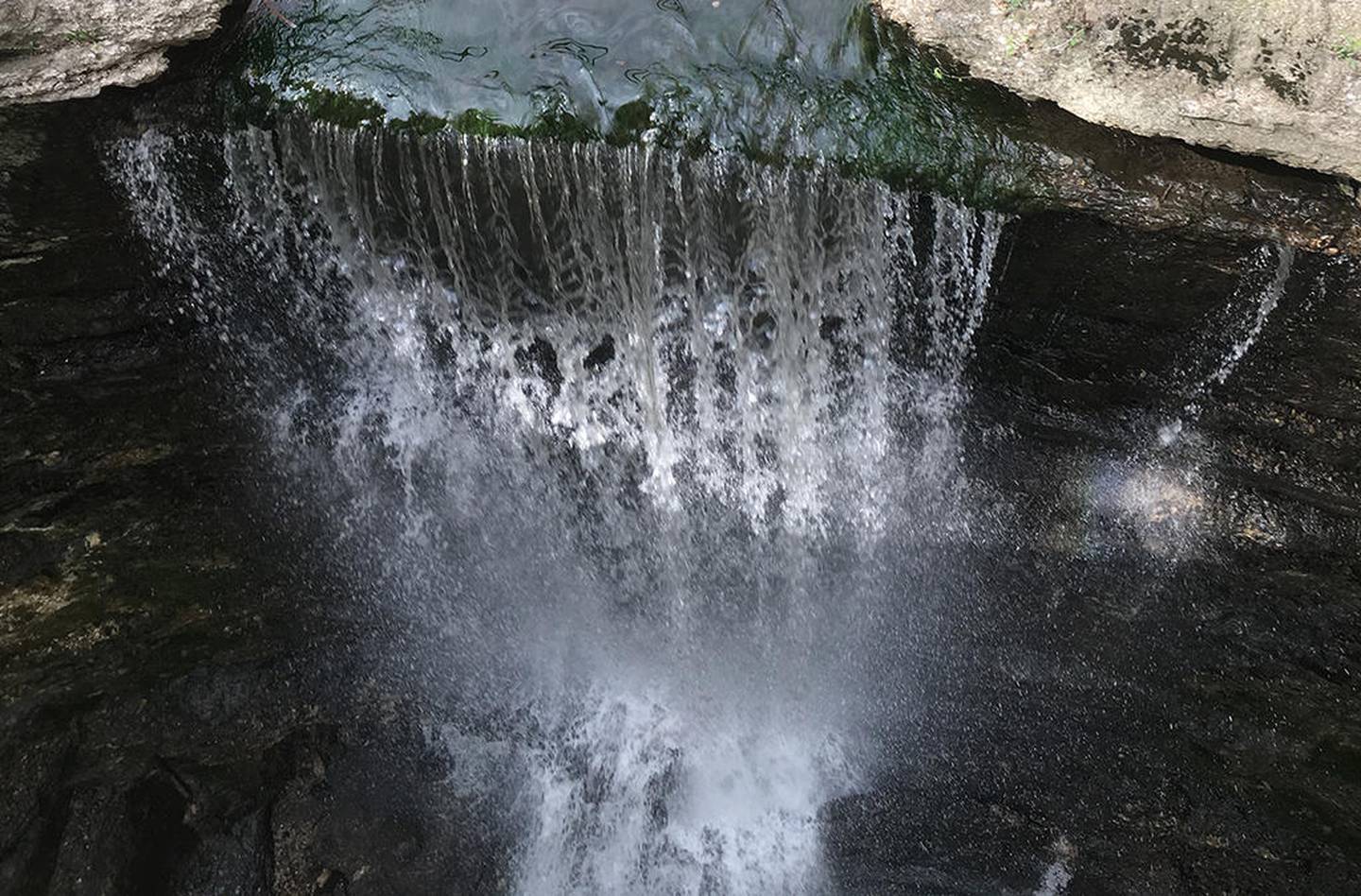 If you ask nearly anyone who has seen them in person, you'll be told the crown jewels of Matthiessen State Park are it's many waterfalls.
Home to no less than seven falls, including a large 45-foot drop that separates the upper and lower dells, Matthiessen's water features are active dependent on how much rain the area has seen. This makes spring an ideal time to explore the park.
Just a minute walk from the northern parking lot, you'll stumble across Lake Falls. This is one of the most accessible waterfalls in the park, affording excellent views from the bridge that runs over its peak.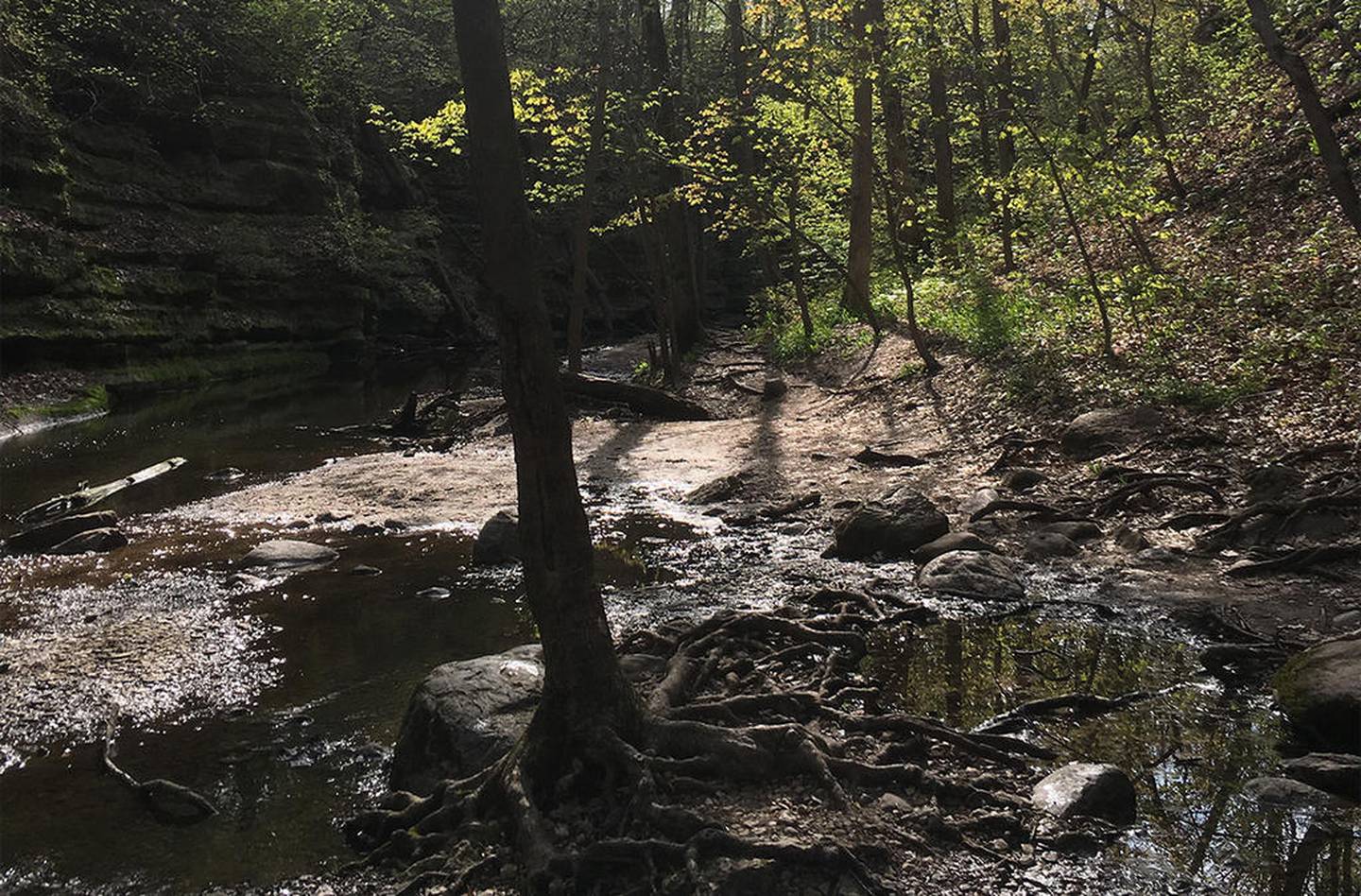 On a recent trip to through the dells, we ran across Chuck and Laura Lindsey, natives of Ann Arbor, Michigan who were visiting Starved Rock Country for the first time.
When we spoke to them, Matthiessen had been the highlight of their trip thus far.
"This is our third time here in less than a week," Chuck said with a laugh, "We really love this park."
"We've noticed something new every time we've come out here. Today we just found the upper dells for the first time," Laura added.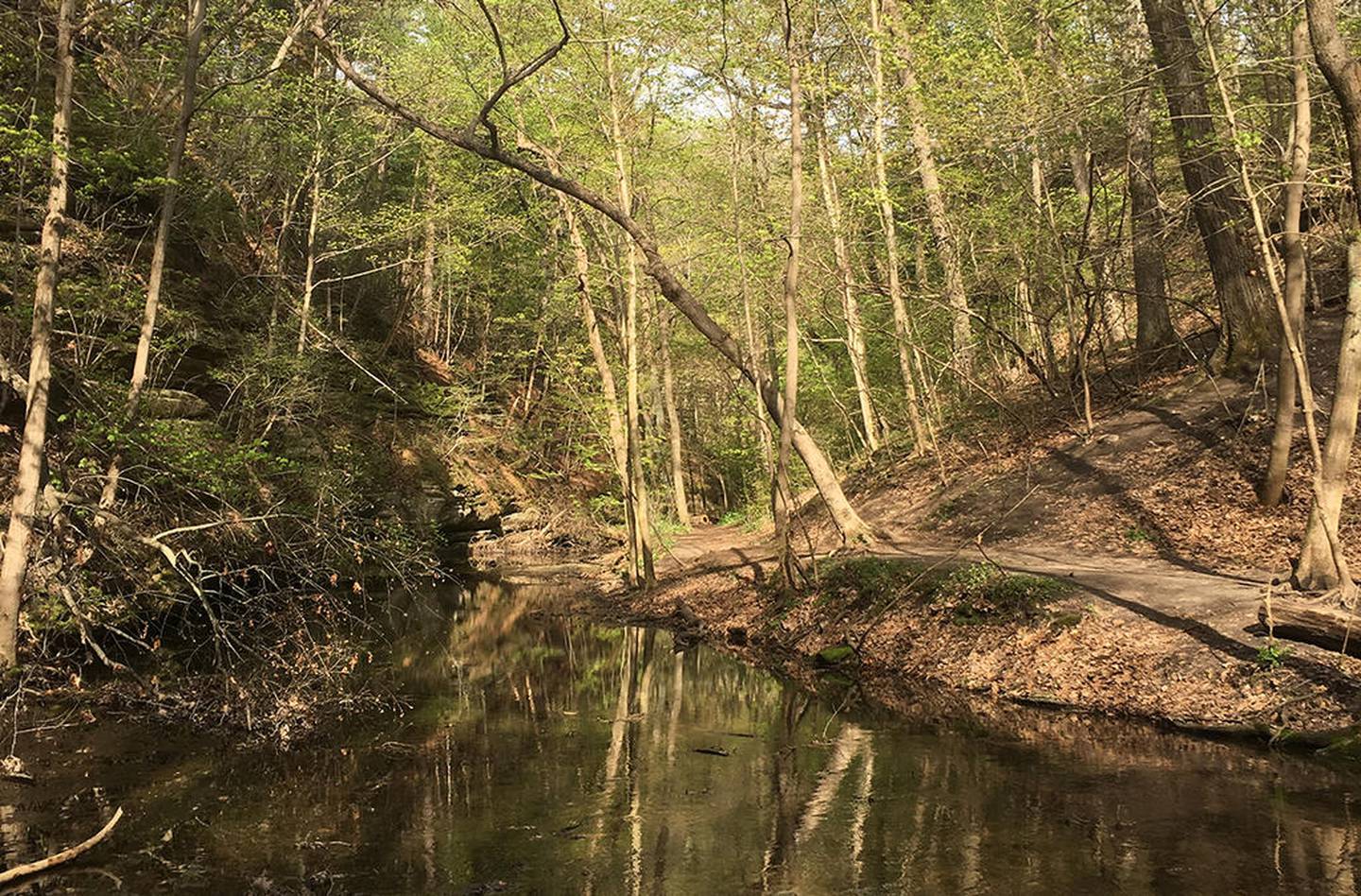 Matthiessen State Park's unique trail layout and ecology pulls you closer to nature than any other park in Starved Rock Country. So, if you're looking for a challenging hiking or just to relax and soak in some scenery, consider adding Matthiessen to your trip itinerary.
For more information and park maps, visit: www.dnr.illinois.gov/parks/pages/matthiessen.aspx