Cierra Benckendorf, her husband Ty and others attempted to solve every puzzle and check every crevice but unfortunately fell victim to Starved Rock Entertainment's blood-spattered asylum room.
Although it wasn't a real insane asylum – though you'd be forgiven for the mistake given the attention to detail in the room – the stakes were still high as the group went in confident.
Hannah Schilling and Caylee Russell joined the duo and Russell brought experience gained from 13 other escape rooms.
"It's the hardest one I've done," Russell said. "Just with all the puzzles, I was so confused."
Jerrell Rogers and Tyler Hougas watched the group from security cameras as they attempted to get out of the room in under 60 minutes.
"They're probably in there laughing at us," one of the guests said in the escape room. And they were right, but only in the enjoyment of their own creation.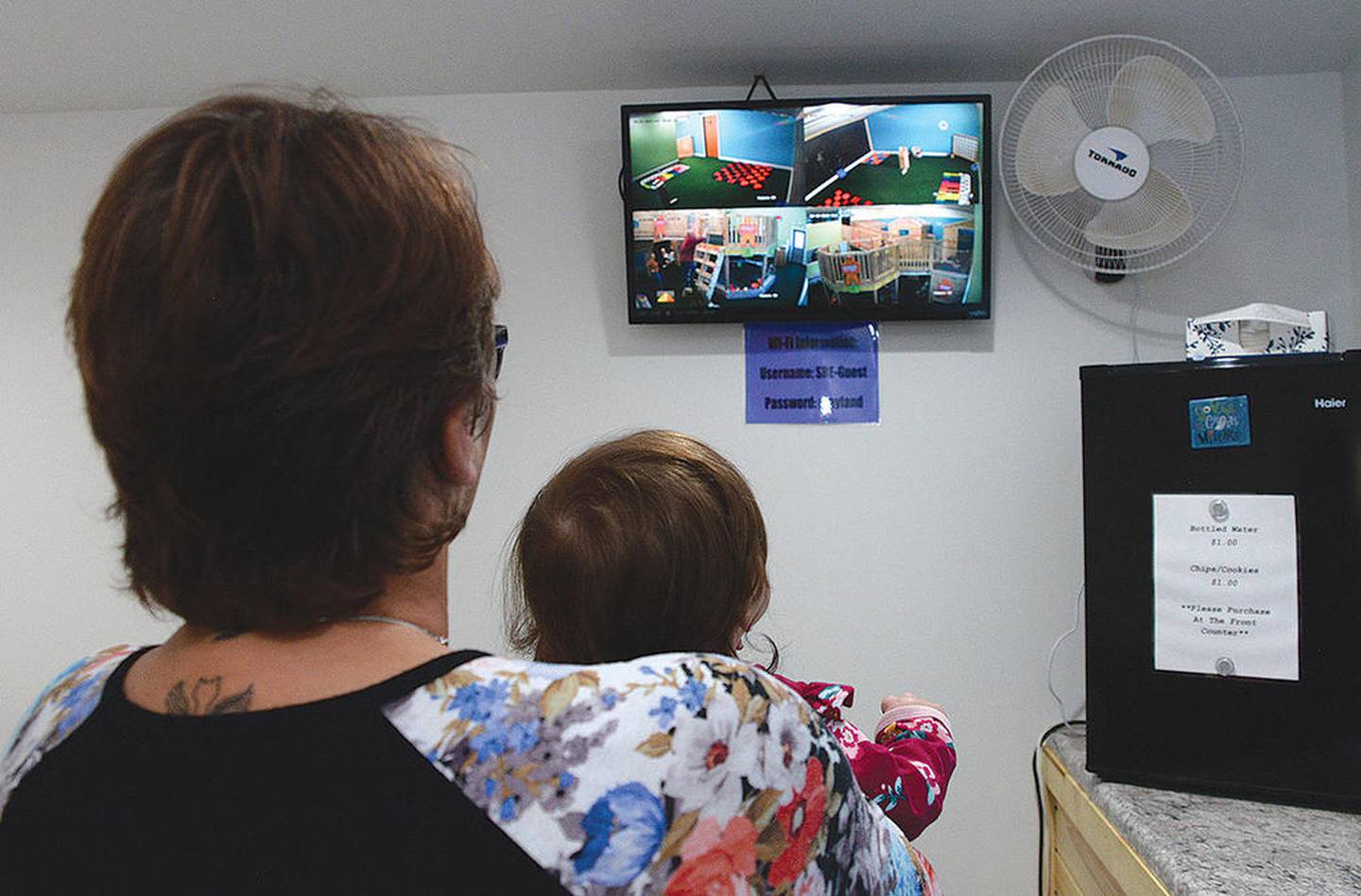 Owners Brad and Melissa Hougas are diehard escape room fans, but they've found a new love for building them and sharing the experience with others.
"This is like the best hour of our lives," Melissa said in the control room. "It's fun for them and for us."
The asylum room is Brad's particular favorite and only two parties have managed to solve the puzzles and escape in time.
One team did so with only seconds remaining.
"I was bummed," Brad said with a laugh and a sigh. "They got out with 45 seconds left but when they came out they were excited, they were happy, they were stoked. But yeah, I was heartbroken."
"That's my baby. That's the hard one. On a scale of one to five, that's an 11," he added.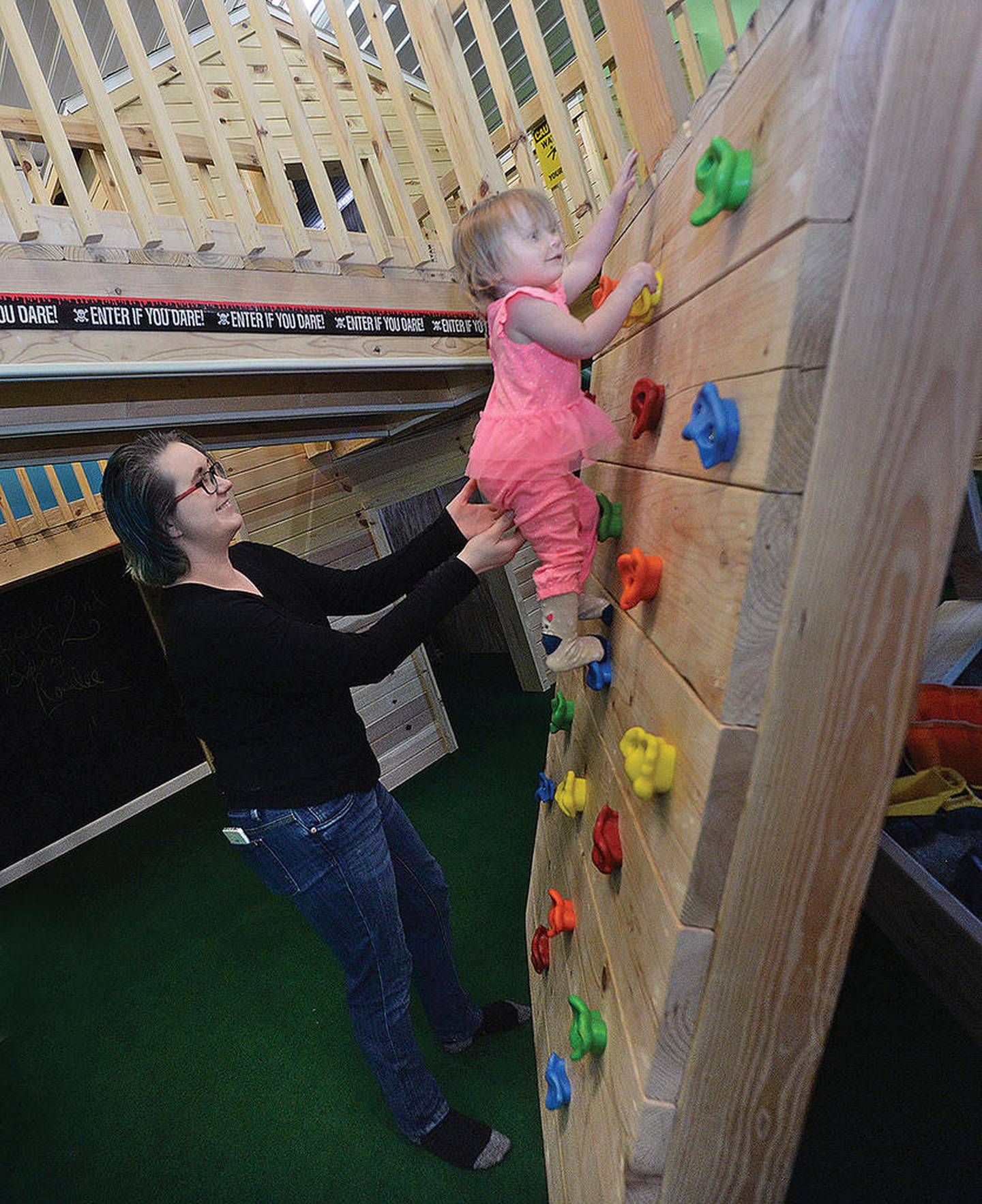 The Treasure Room is a more manageable, but still challenging experience and he said the game hosts are a little more helpful with some of the tasks.
"We tend to help people a little more because we want them to have room and that room is so cool that we want them to see it," Brad said.
"We haven't had anyone come out of that room yet that says it wasn't a riot. We've had a lot of people come in and say that's probably one of the best escape rooms they've done," he added.
Brad said it's always fun to watch groups of people assemble different clues and work together to solve the problem.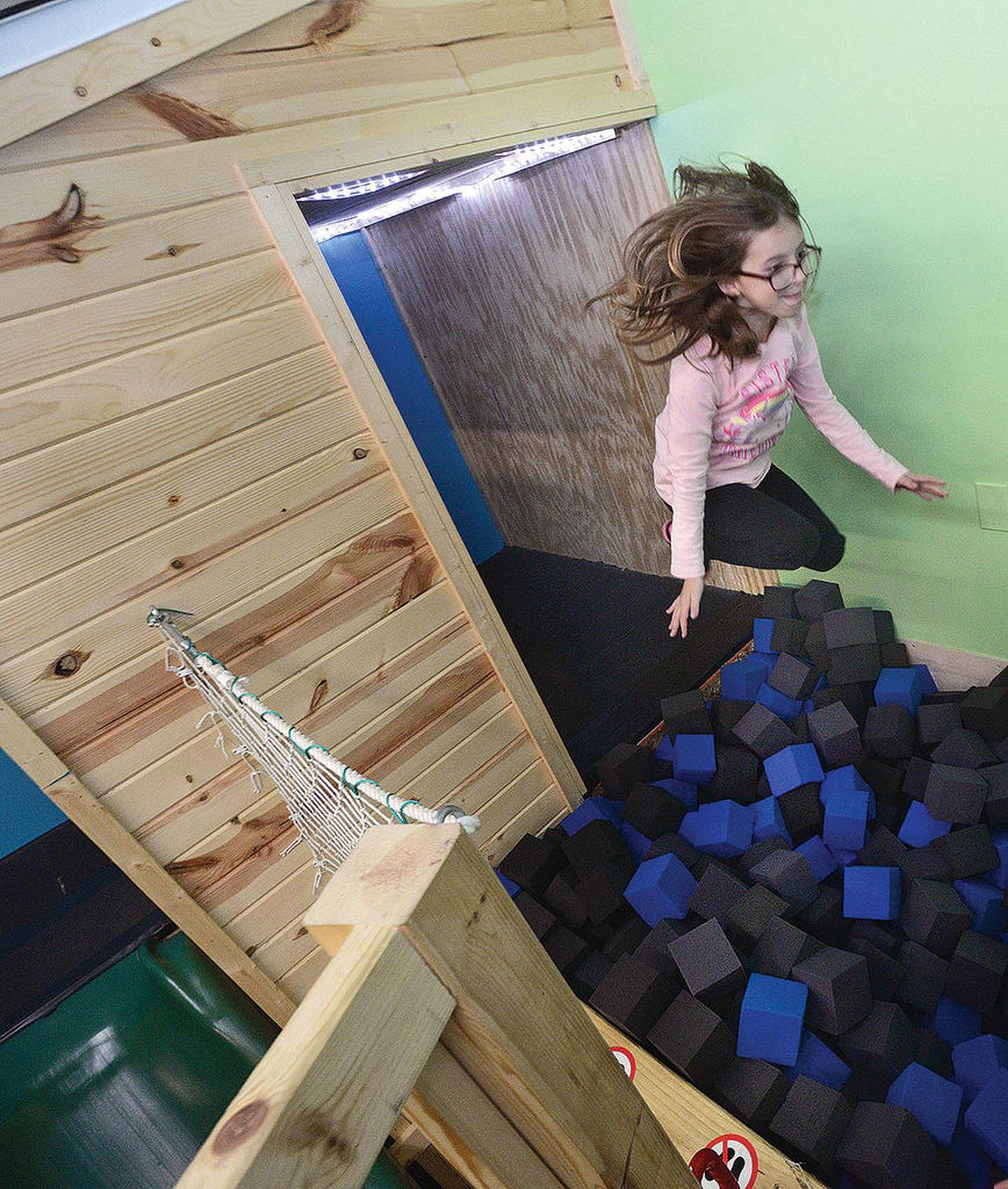 They've recently introduced a third escape room, The Maze, which was originally designed for adults but was reworked to cater more toward kids after hearing requests for a kids-centric escape room.
And it goes well with the other half of their business that consists of a multi-story indoor play area.
The playroom offers fun for all ages including a slide and small rock-climbing wall but the second floor also consists of a game room with an oversized Connect Four board and other games. A glow-in-the-dark art room is also planned.
Brad said Melissa planned out what she wanted in the room and Brad ended up building it but continues to make changes as the room gets used.
It's their hope to also offer Nerf gun wars and laser tag in the future on the premises.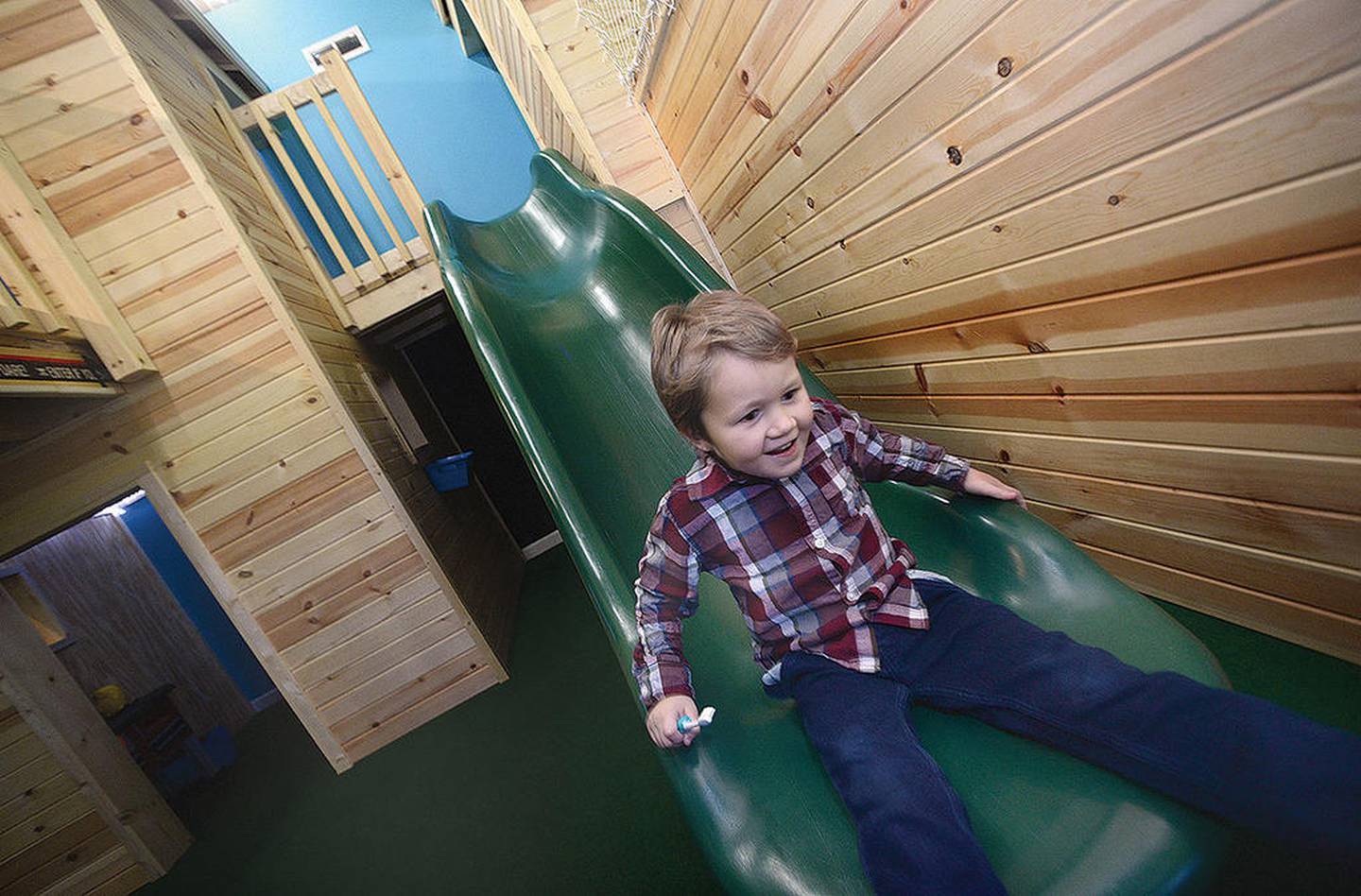 Parents often sit in the birthday room when kids are on the playground and can watch all the action from the many security cameras placed in the play area.
"I tell parents the only problem we've seen so far is when the parents tell the kids it's time to go. It usually doesn't go well," Brad said with a smile.
The kids not wanting to leave is a good sign for Starved Rock Entertainment as well as the older kids and adults who may find themselves wanting a few more minutes in the escape rooms.
"I've put a lot of time and effort into these things so I'm glad," Brad said. "And the biggest thing that I'm glad about is that people are having fun. I just want people to have fun."
Starved Rock Entertainment
Location: 201 Donaldson St, Utica
Phone: 815-349-6000
Online: starvedrockentertainment.com
Hours: 11 a.m. to 7 p.m. Friday through Monday or by appointment for the playground.
*Escape room hours available throughout the week by appointment.