The Barrel Society stocks 100 whiskeys, 40 beers and 17 cocktails. The drink menus hit the bar with a thwack! They're as thick as high school yearbooks. That's the variety.
The Barrel Society in Princeton also features a television set that shows classic horror and comedy movies, but with the sound off. The sounds you do hear come from constantly spinning vinyl records at moderate volume.
Psychedelic-style rock posters adorn the bare brick walls and the establishment's logo — a black hand superimposed over a black sunburst on a black triangle with the scripted letters BS (for Barrel Society) — is mounted above the bar.
That's some of the vibe.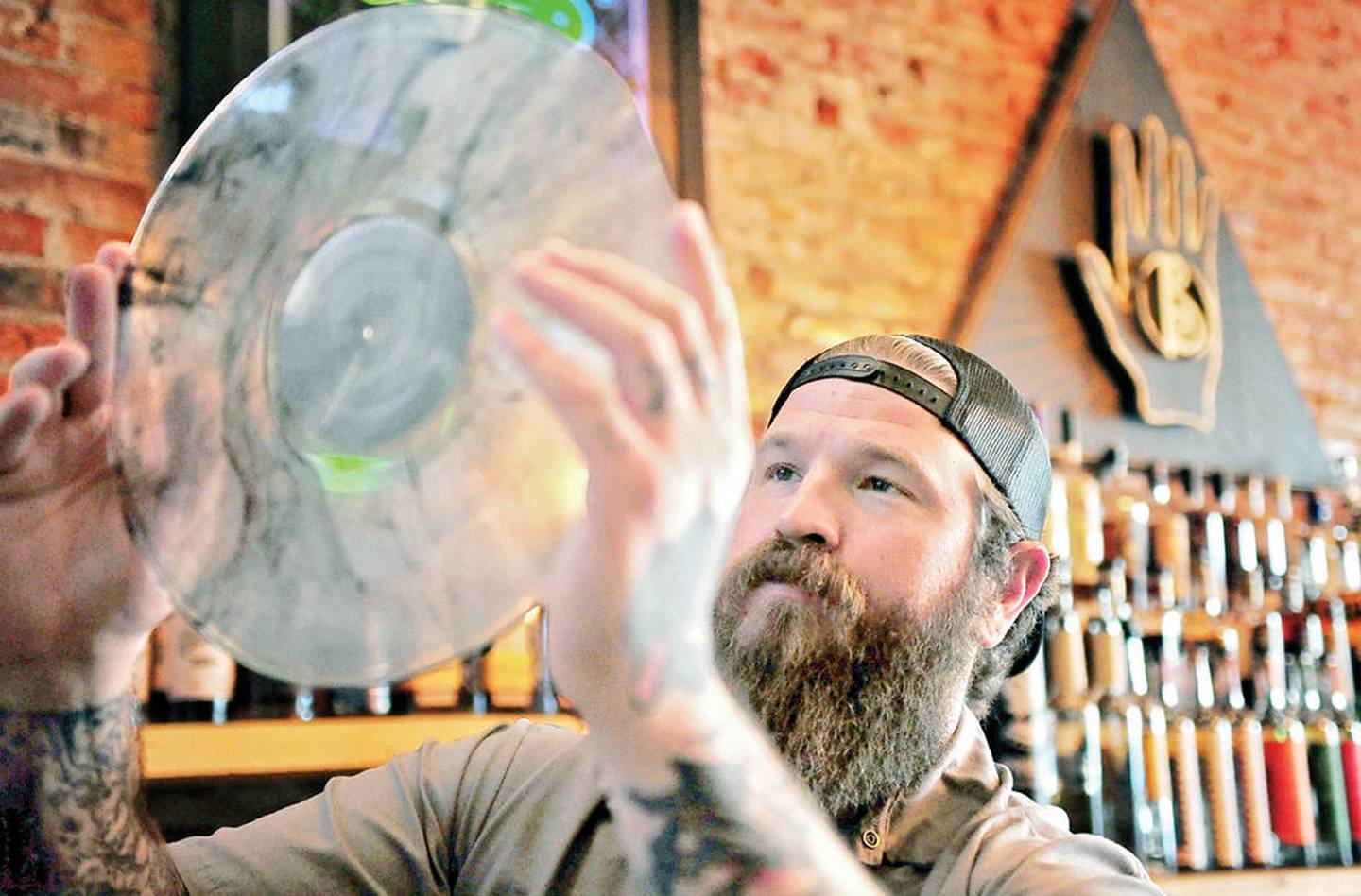 Here's more.
Electrical outlets and USB ports are spaced beneath the bar for patrons. Eclectic pieces of art spice up nooks and crannies. A shuffleboard table is in a corner, awaiting the next match.
Barrel Society's 34-year-old owner, Nick Gorogianis, said the decorations reflect the Barrel Society's easygoing, yet edgy style.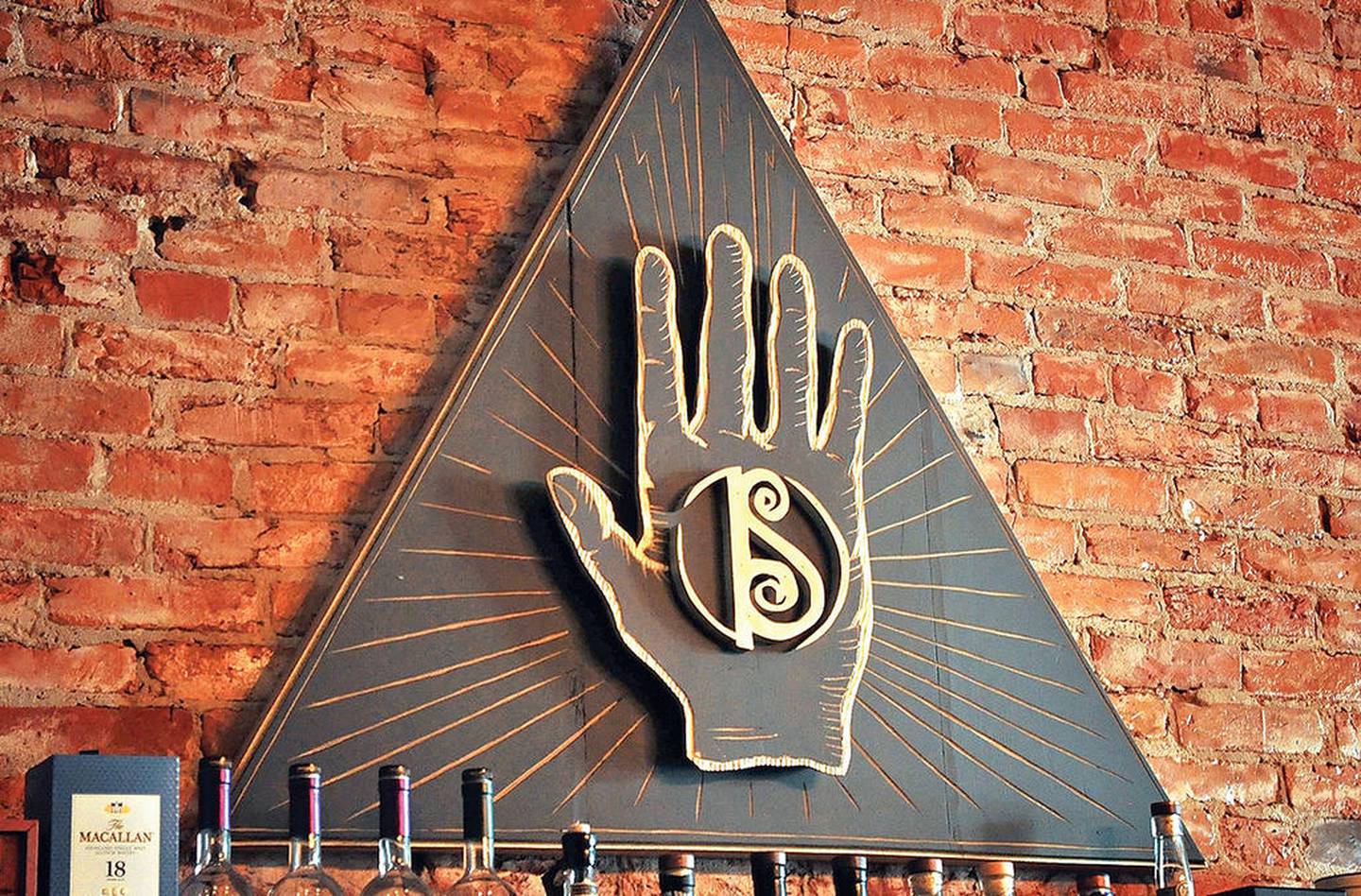 "I want people to feel comfortable, but to know where they are. This isn't a typical local bar. Between Chicago and Peoria and the Quad Cities, no bar has our collection of drinks. I respect small-town culture, but I want to provide what the city offers," Gorogianis said.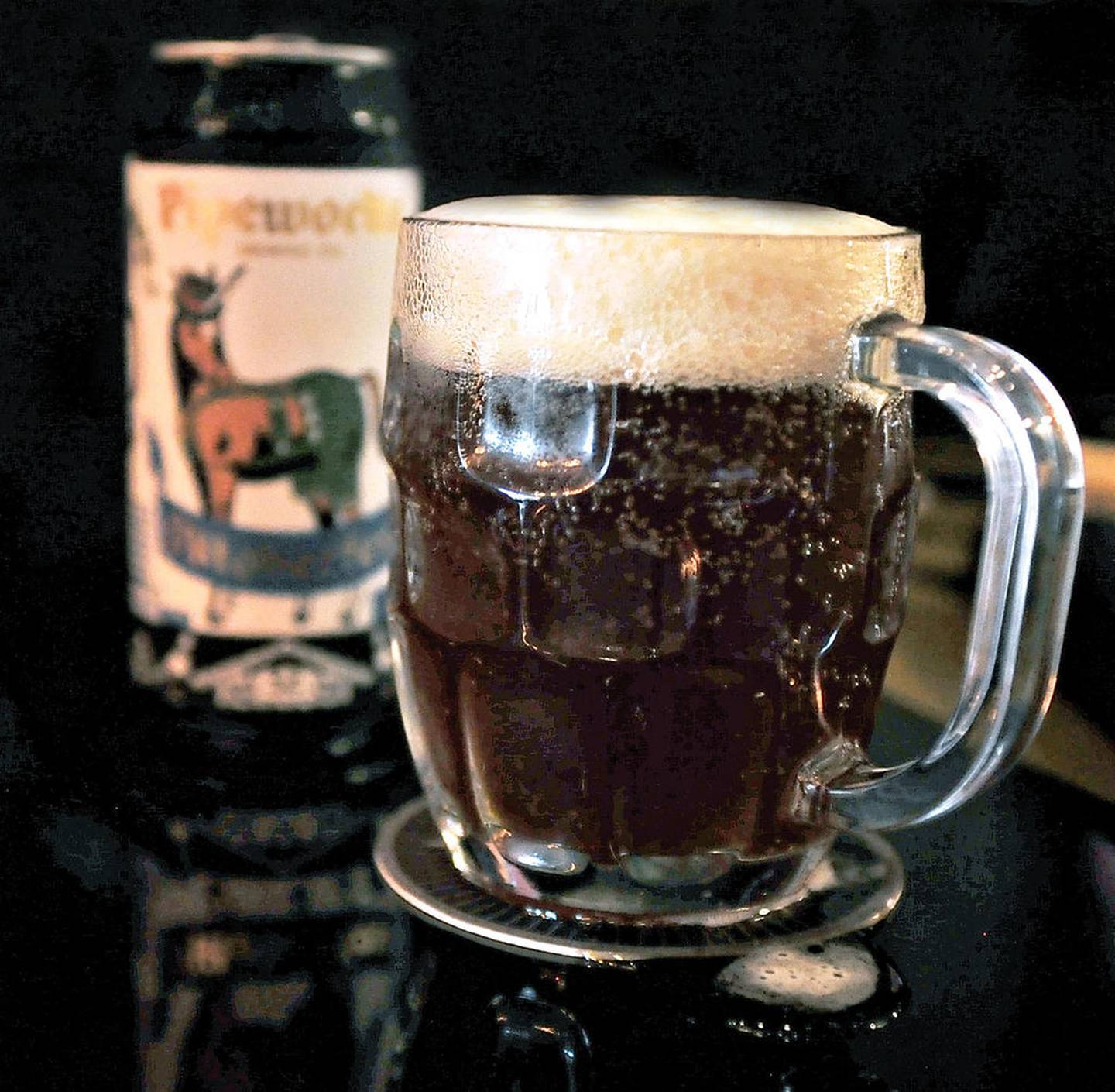 Gorogianis is from the big city himself, or thereabouts — suburban Bloomingdale — but fell in love with 7,600-resident Princeton when he was in college in downstate Monmouth. Some of his best school friends were from Princeton, which led him to visit and come to adore the burg.
After a short spell in a public relations firm and a decade in construction work, Gorogianis rolled out the Barrel Society in March 2019. His right-hand man and woman in running the establishment are Jesse Deskeere and Gwendolen Baxter respectively.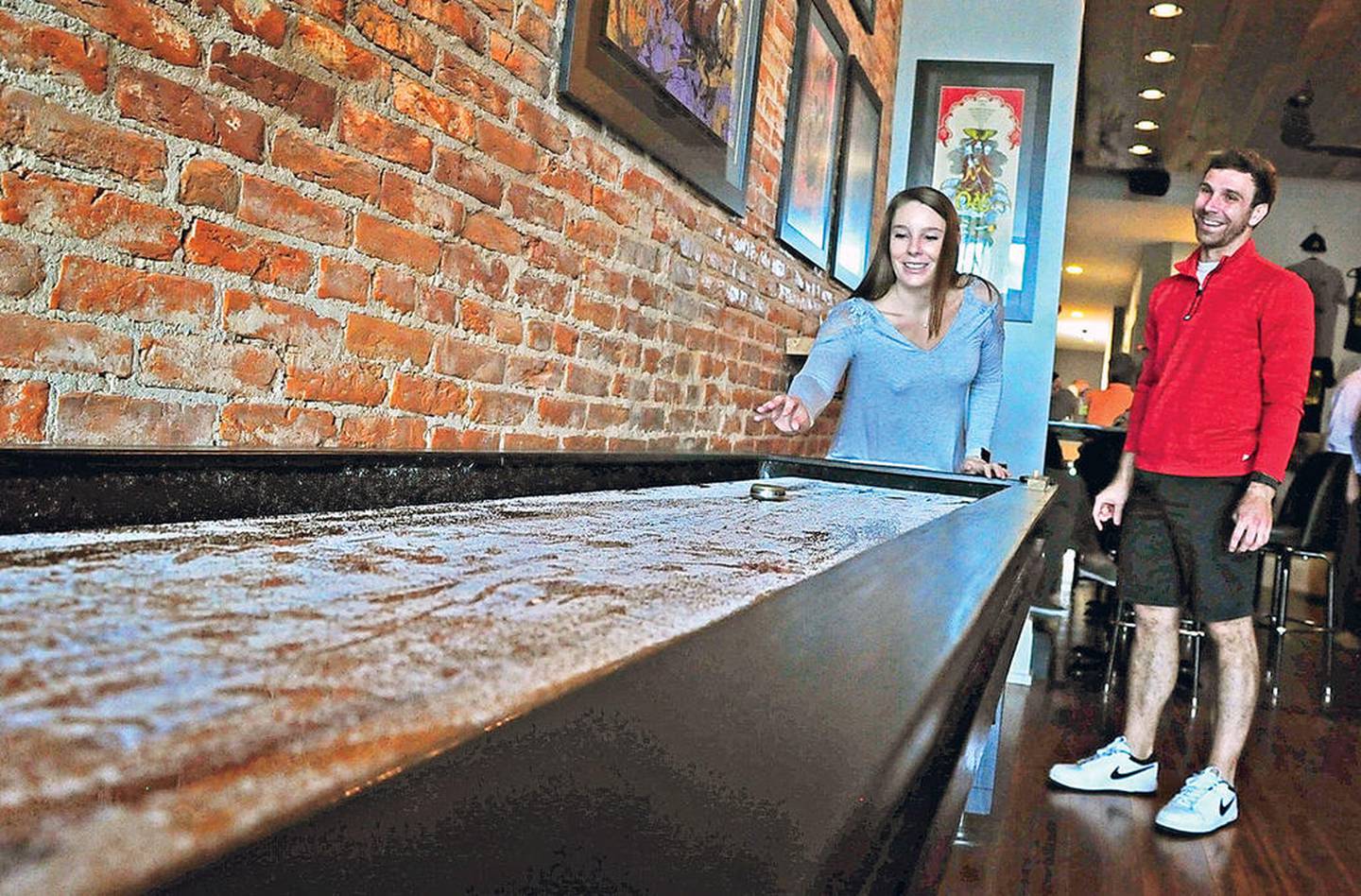 The Barrel Society is a perfect fit in Princeton's North Business District, also known as the Art District, two blocks of wine shops, boutiques, a bakery, a spa and more. Events and live music are always on the calendar. The area boasts almost everything you would want in an arts district, including attitude.
At the Barrel Society, Gorogianis is all about giving folks a good attitude.
"The only thing I ever wanted to be was a bartender, ever since my parents let me taste beer. I love the social aspect of alcohol. I'm fascinated by people getting together over drinks," Gorogianis noted.
Gorogianis, who is a drummer on the side, is well situated to preside over social settings, as he majored in public relations and communications in college.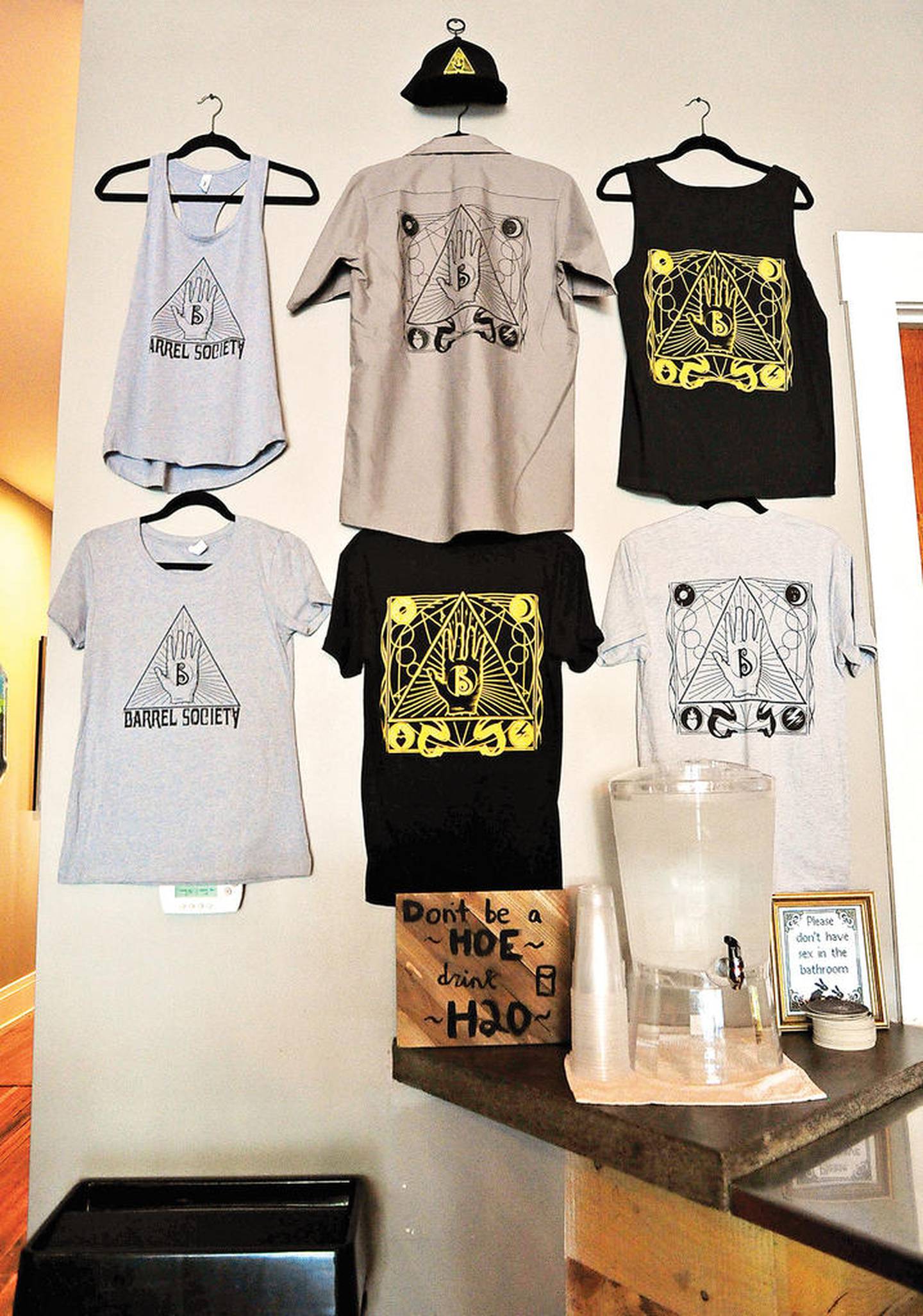 Julie Hessler, a regular visitor to the Barrel Society world, digs what Gorogianis is doing.
"I really like Nick and I really love his dirty martini," Hessler said.
One reason she may adore the dirty martini is because Gorogianis and his crew create their libations without outside assistance.
"Every drink is made in-house. We don't use any store-bought mixes. The lemons and limes are squeezed here," Gorogianis stressed.
Several of the bottled pleasures on the shelf at Barrel Society come from Gorogianis' home region of Chicago, such as Jeppson's Malört, a bitter liqueur appropriate for seasoned imbibers, or those who want to become one.
But what is master mixologist Gorogianis' favorite drink? He can't narrow it to one — a glass of Four Roses bourbon, paired with a cold Pabst Blue Ribbon.
"I can go for those every time," Gorogianis observed.
The Barrel Society
Location: 930 N. Main St., Princeton (Along Interstate 80 U.S. 6, Route 26 and U.S. 34 in Bureau County. An Amtrak station is easy walking distance to the bar stools)
Hours: 3 to 10 p.m. Tuesday to Thursday; 3 p.m. to midnight Friday; 11 a.m. to midnight Sat.; 11 a.m. to 9 p.m. Sunday; closed Monday. Facebook: www.facebook.com/barrelsociety/