Vinyl records have been enjoying a resurgence during the past decade. But they're nothing new to Jim Lovejoy of Blue Jay Way Records in Princeton.
Now in its fifth year, the shop featuring thousands of vintage records had been a dream for Lovejoy, 65, since he was a boy.
He dates his rock and roll awakening to Feb. 9, 1964, when he viewed the premiere performance by the British band The Beatles on the Ed Sullivan Show. That night the popular television variety show set a record for the most number of viewers.
"It changed everybody's life, mine too," Lovejoy said. "I started collecting records."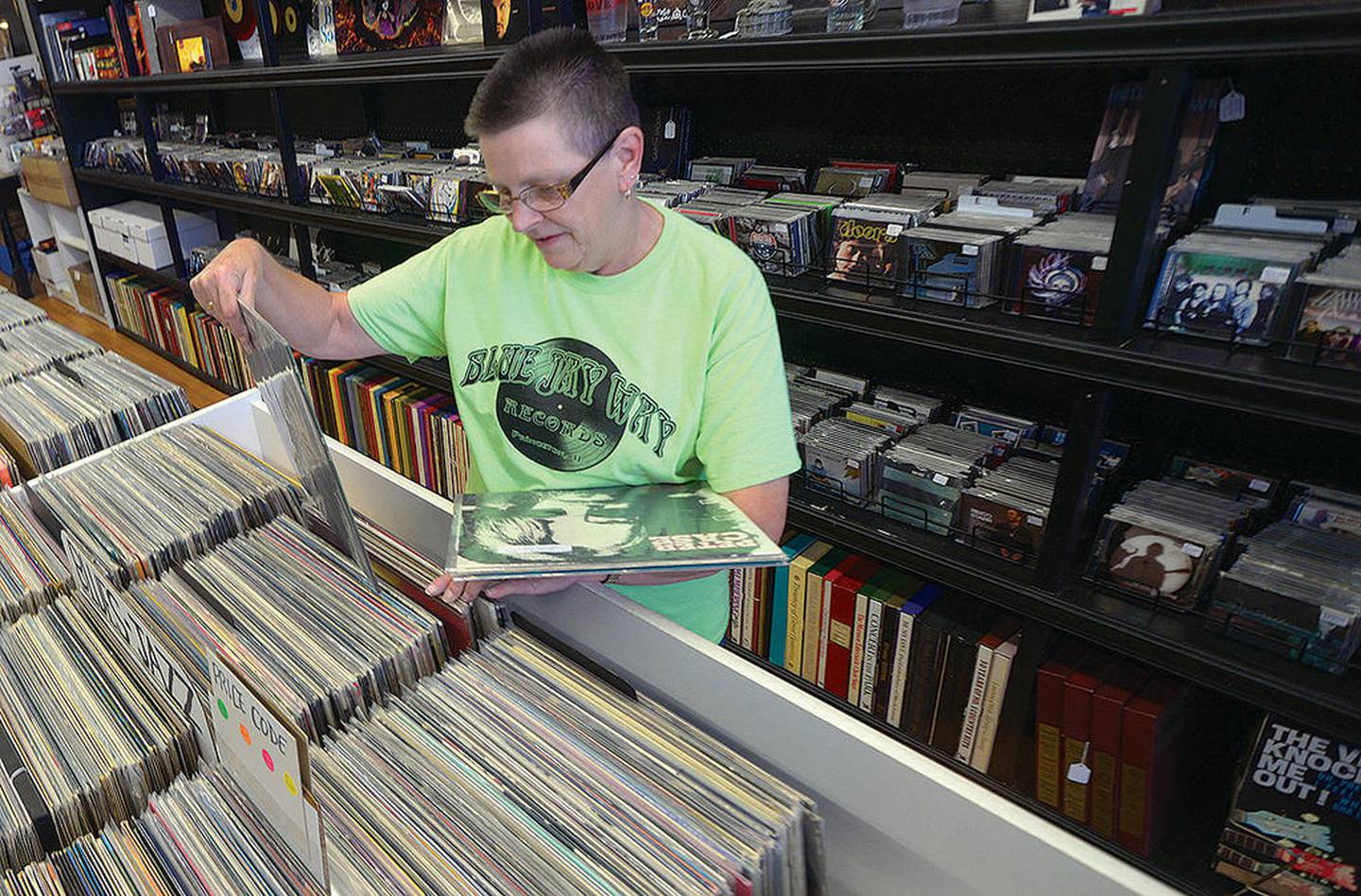 He amassed thousands of vinyl records. They became easier to acquire when music fans switched to compact discs in the 1980s.
"Back in the day, people just threw away their records," Lovejoy said. "They wholesale dumped them in the garbage. But until this store opened I probably never threw a record away."
Now it's the CDs suffering a similar fate, with listeners more likely to favor the internet-based distribution of music.
"It's also the same now with DVDs," Lovejoy said. "If i took all the DVDs people offered me I could turn this into a DVD store."
Lovejoy still buys old records. But, he said, a lot of people are misinformed about their value.
There are Beatles records worth hundreds of dollars, and Lovejoy said he has sold some for more than $200. But currently the highest-priced Beatles album he carries has a price tag of closer to $100.
Customers hoping to cash in on their CD collections also often are disappointed.
"People bring in 300 CDs and they want five bucks apiece," said Lovejoy shaking his head. "But the market had been flooded."
Lovejoy opened his original shop on April 4, 2015, and then later moved to his current location. Also on duty is Lovejoy's son, Drew.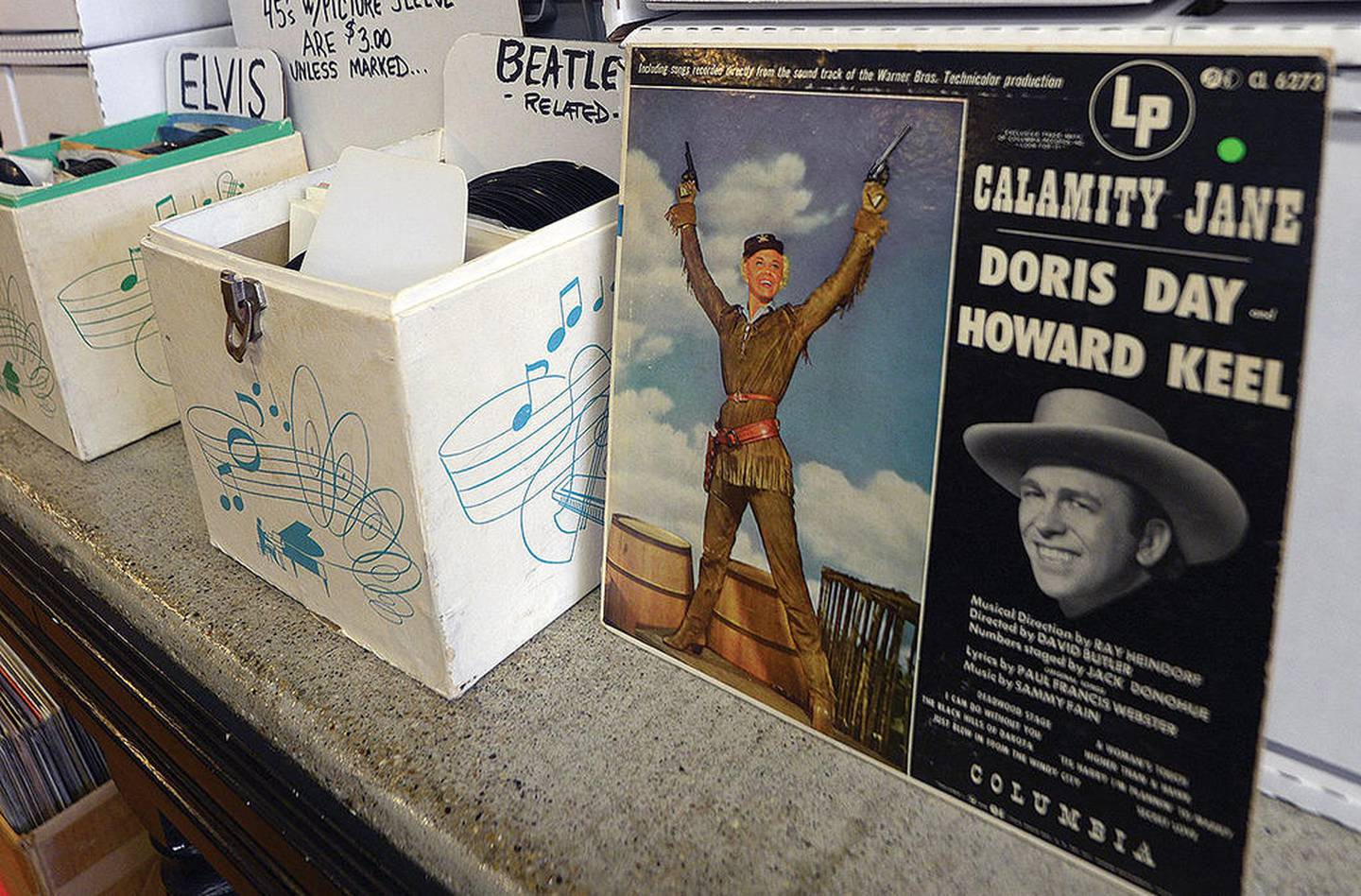 "I've been a music guy my whole life," Drew said. "I'm pretty versatile in what I listen to. I grew up with The Beatles and The Rolling Stones. But I could sit and listen to just about anything all day long."
The shop gets its name from the song "Blue Jay Way" released on The Beatles's 1967 Magical Mystery Tour album. It was written by Beatle George Harrison while the legendary rockers stayed in a house on Blue Jay Way in the Hollywood Hills neighborhood of Los Angeles.
The available music is mostly rock and roll, although blues, bluegrass and country artists also are represented.
While vinyl rules at Blue Jay Way Records, there also is music in other formats including cassette and 8-track tapes and music videos on DVD and VHS.
There also are T-shirts, record cases and a variety of music memorabilia for sale.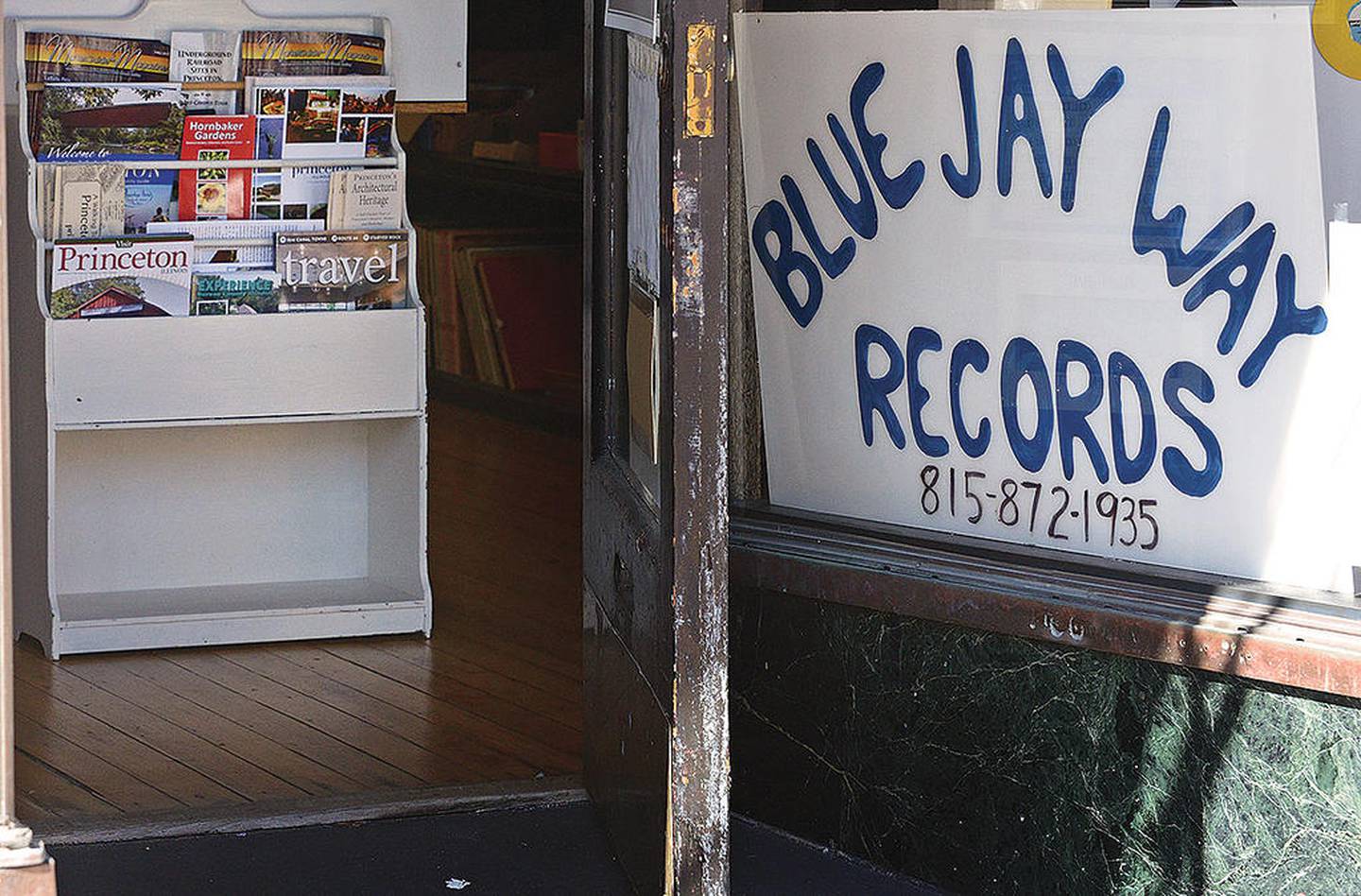 Customers come in a broad spectrum, including millennials.
But predominantly the customers are older.
"I hate to use the word geezer, but the customers tend to be old geezers who are my age or older who are looking for something," Lovejoy said. "That's probably the biggest percentage."
Passersby are another source of customers.
"There are people who are surprised to see a record store and come in," Lovejoy said. "People come in have a couple of memories and then walk out. And that's all right."
Blue Jay Way Records
ADDRESS: 524 S. Main St., Princeton
HOURS: 10 a.m. to 5 p.m., Monday to Friday; 10 a.m. to 4 p.m. Saturday; closed Sunday and Monday
PHONE: 815-872-1935