Here are five of the best family-friendly adventures to be had at the Starved Rock Lodge and Conference Center!
This beautiful, centrally located, lodging option is just a short drive away from natural gems like Buffalo Rock and Matthiessen State Park, and conveniently located within Starved Rock State Park.
The Lodge also plays host to some of the best restaurants and family-friendly activities you'll find in Starved Rock Country. Here's a look at five fun things you can do at Starved Rock Lodge and Conference this week!
(Photo Credit: Kathy Casstevens)
1. Dine On The Veranda
If you're looking for a socially distant bite to eat, you'll be hard pressed to find a restaurant with a more awe inspiring view than the Starved Rock Lodge's Veranda! Providing guests with a remarkable panorama of the flowing Illinois River and the titular Starved Rock, The Veranda also boasts a full menu of delicious food and refreshing hand crafted drinks!
You'll find a full menu featuring delicious items like Ale Fried Walleye, Slow Braised Pot Roast, Chopped Salad, Margherita Flatbread and Wisconsin Beer Brats! The Veranda also offers some refreshing beverages like locally brewed Tangled Roots beer and La Salle-grown August Hill Wine. The Veranda is open from 11am to 8pm every day of the week, and the nearby indoor dining hall is open for Breakfast, Lunch and Dinner.
For more information, visit: www.starvedrocklodge.com/dining/dining/
(Photo Credit: Kathy Casstevens)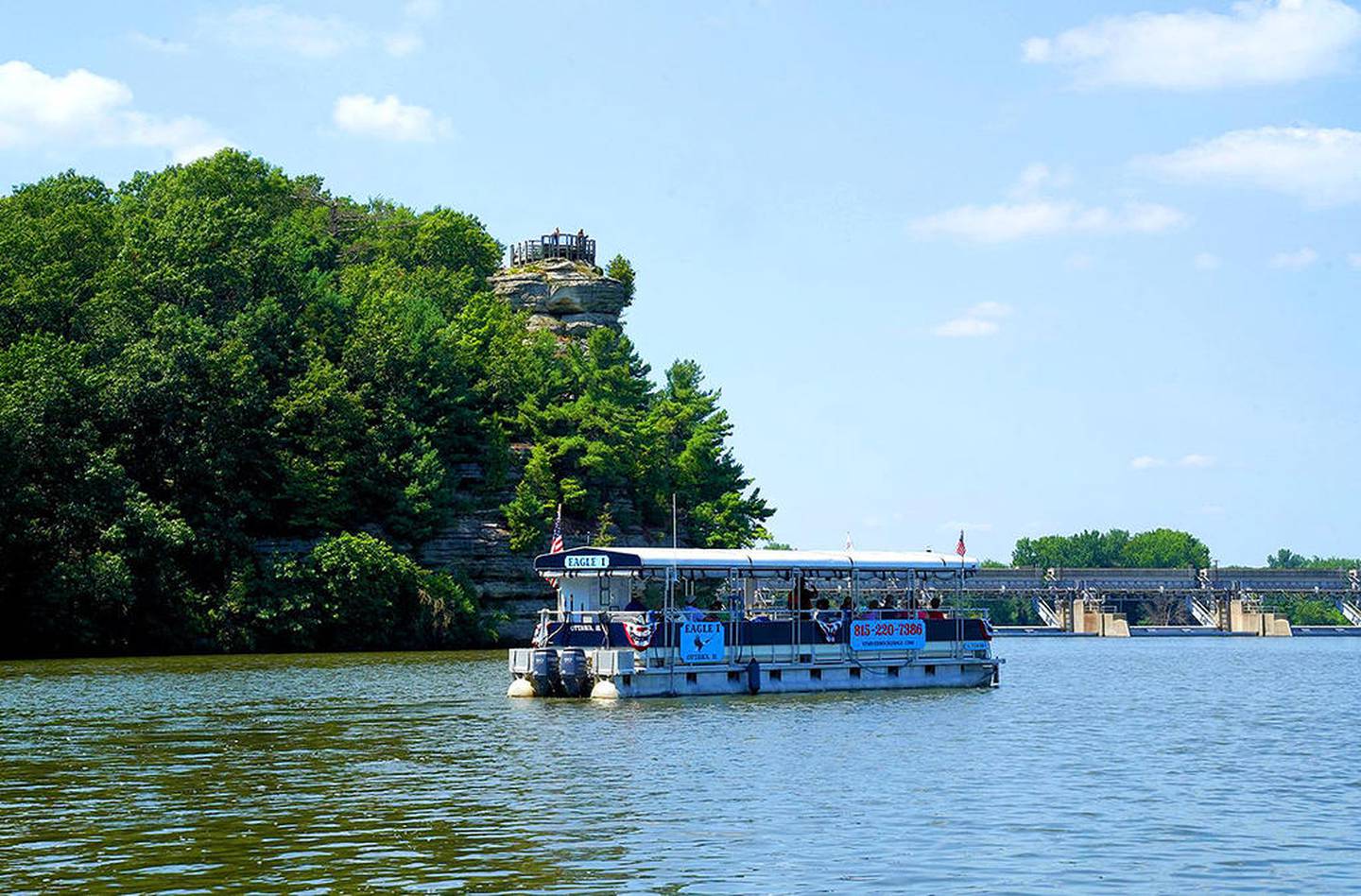 2. Take A Land And Water Cruise
While the trails at Starved Rock may be closed for exploring, you can still plan on taking an exciting aquatic cruise aboard Starved Rock's sightseeing boat, Eagle One. This guided tour starts with a narrated trolley ride from the Starved Rock Lodge to the boat launch. Once on board the boat, you'll treated to some thrilling stories and legends about the park, as well as a close-up view at the gargantuan rock formations that have made it so famous.
These open air tour packages also includes a lunch at the Lodge Dining Hall, so be sure to arrive hungry! Tours depart Monday, Wednesday and Friday, last from 11am - 3pm. Tickets are just $45 per person. These limited space and socially distant tours sell out fast, call 815-220-7386 to reserve your space today!
For more information, visit: www.starvedrocklodge.com/activities/activities/water-cruises/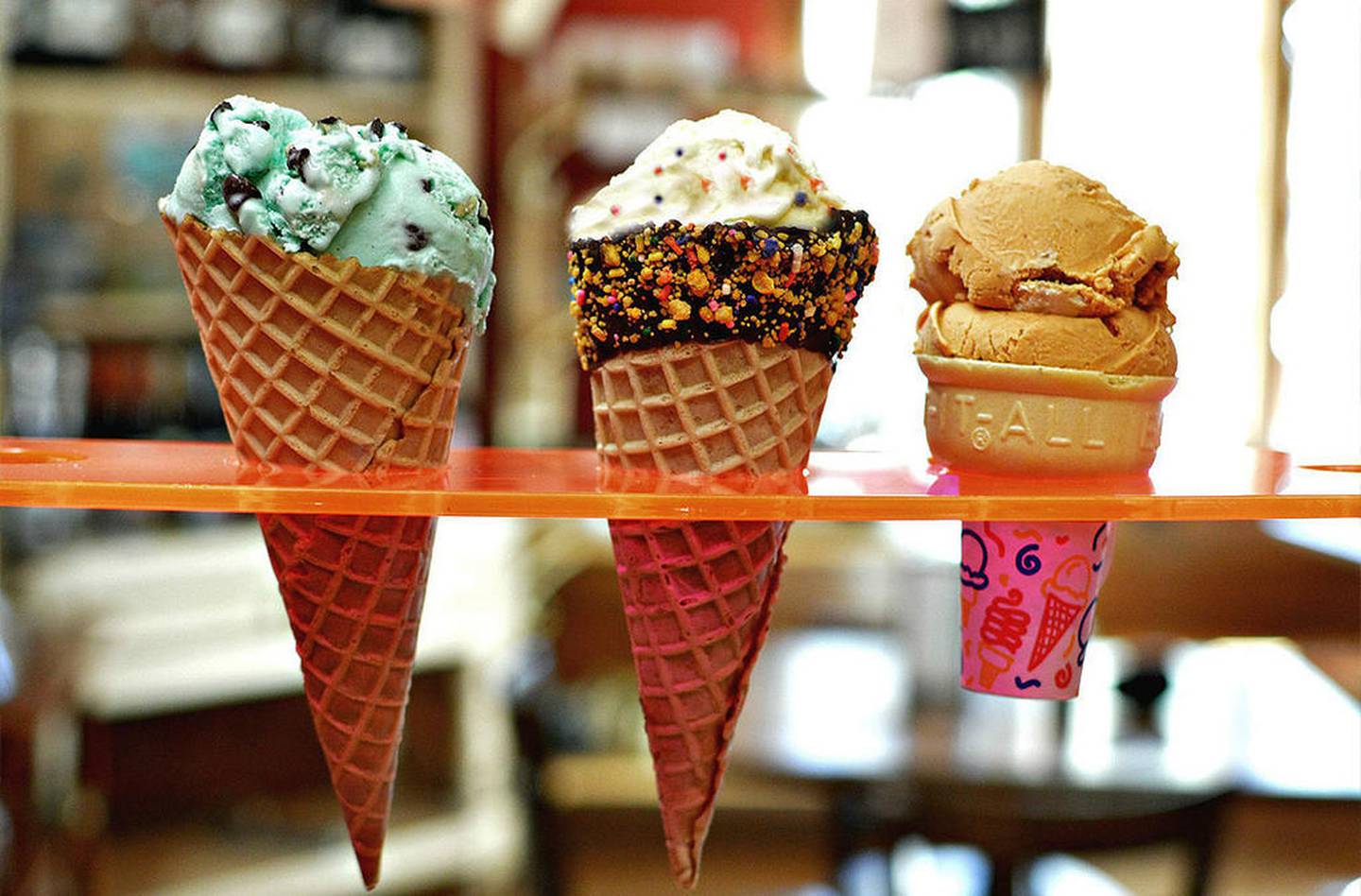 3. Enjoy Artisan Fudge And Ice Cream
The Starved Rock Café, conveniently located just off the Lodge's Lobby, offers some incredibly tempting snacking options. You'll find delicious handmade fudge or artisan ice cream, both decadent options are made in-house at the Lodge. The Café also stocks craft beer by the can, Illinois-made wines, fresh-brewed coffee and caramel lattes.
Beyond confections like candied nuts and Taffy Town salt water taffy, The Café also offers a menu of delicious meals to-go, for those looking for a quick bite to eat before they hit the road. The cafe's sandwich selection can be served hot or cold and are served on your choice of white bread, multigrain bread or a wrap. There's also a fantastic selection of breakfast items for those staying at the lodge or just starting their morning with early trip!
For more information, visit: www.starvedrocklodge.com/dining/dining/the-cafe/
(Photo Credit: Kathy Casstevens)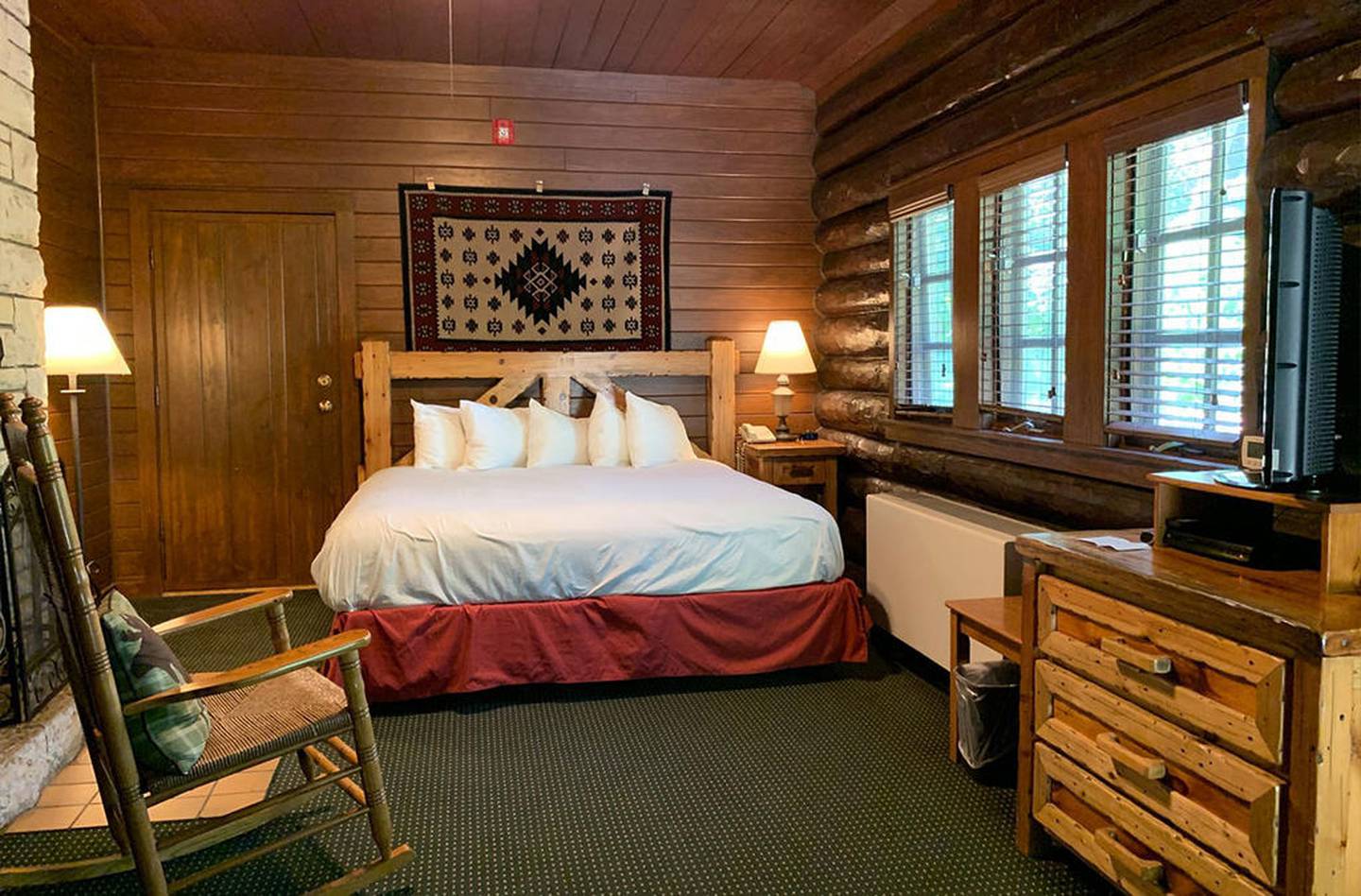 4. Stay In A Classic Lodge Room
Extend your time in the park by booking a room in one of the lodge's historic rooms. Built during the heart of the great depression by the Civilian Conservation Corps, these lodge rooms blend gorgeous rustic décor with the amenities guests have come to expect from a modern lodging facility.
If you're looking for an authentic lodge experience, consider booking one of the 41 lodge-wing rooms. These cozy rooms were part of the original 1930′s construction, they feature original knotty pine paneling and are closest you'll get to recreating a vintage stay at Starved Rock. The lodge's 28 room hotel-wing, built in 1988, provides the same charming décor and conveniently close access to the lodge's indoor pool! To book your stay, call 815-667-4211.
For more information, visit: www.starvedrocklodge.com/lodging/lodging/
(Photo Credit: Kathy Casstevens)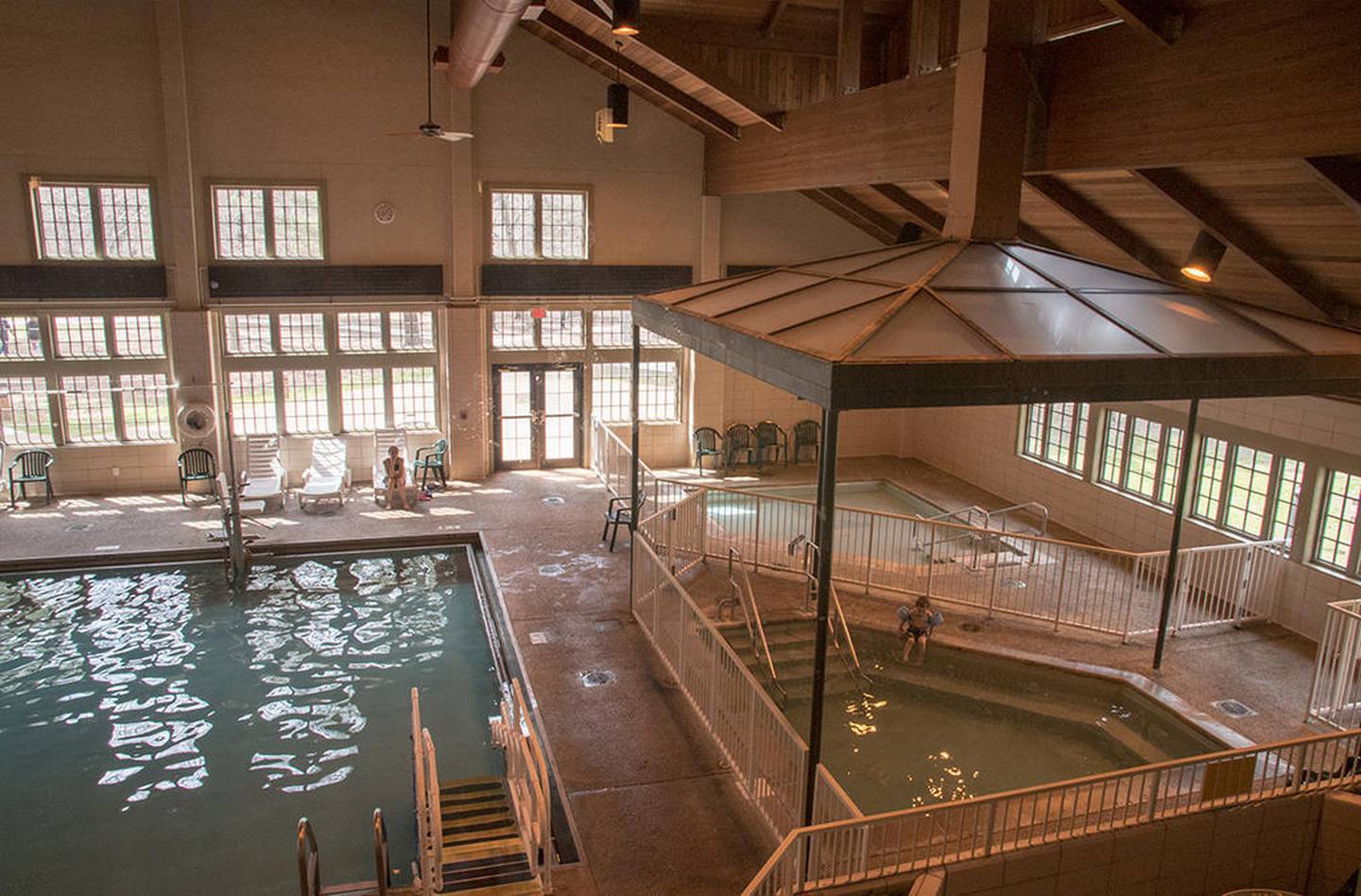 5. Take A Swim In The Lodge's Pool and Hot Tub
Speaking of swimming pools, Starved Rock Lodge and Conference Center's diligently cleaned facilities are a great way to safely beat the heat this Summer. This expansive area of the lodge features a heated indoor pool, gated children's pool, a hot tub and two saunas.
To ensure proper social distancing, the lodge as implemented a 50-person capacity, giving you plenty of space to relax. The pool is open Sunday - Thursday, 9am – 10pm, and Friday – Saturday, 9am – 11pm.
For more information, visit: www.starvedrocklodge.com/lodging/amenities/