Nothing beats a night under the stars at a drive-in movie theater! With nostalgic concessions, pre-show cartoons and in-car audio, nothing quite compares to the magic of an outdoor double feature. It just so happens that Starved Rock Country is home to one of the best drive-in theaters in the entire Midwest, and it's about to re-open to the public for the first time this year!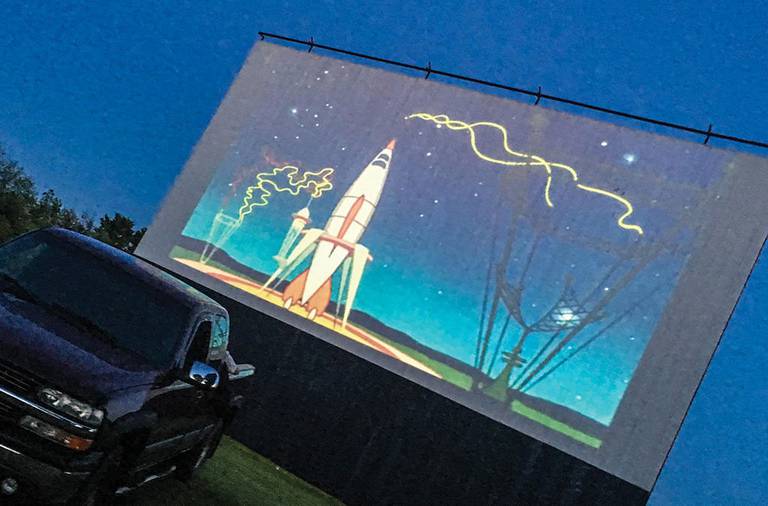 For many, a trip to Earlville's Route 34 Drive-In symbolizes an unofficial kick off to Summer. At this genuine 1950s throwback, you can take in two films from the back of an SUV or pickup truck, while fireflies buzz overhead and you munch on a delicious corndog or freshly made popcorn.
Double features are a staple of The Route 34 Drive-In Theater! For the opening two weekends of the 2021 season, April 16-18 and April 30 - May 2, they'll be playing two John Hughes directed classics, The Breakfast Club and Sixteen Candles.
Like the 2020 season, the Route 34 Drive-In is taking extra precautions to make sure their customers stay safe while they're enjoying the movies! For starters, they're limiting their total car capacity to 175 vehicles every night. This mean only one vehicle per drive-in pole, rather than two, making it simple to maintain social distance.
Guests will be required to stay in their vehicles, with the exception of visits to the restrooms or concessions, trips to both of which will require masks or coverings. A member of their staff will be outside to limit the number of patrons inside concessions at one time. The restrooms will also be regularly cleaned and sanitized by staff throughout the night.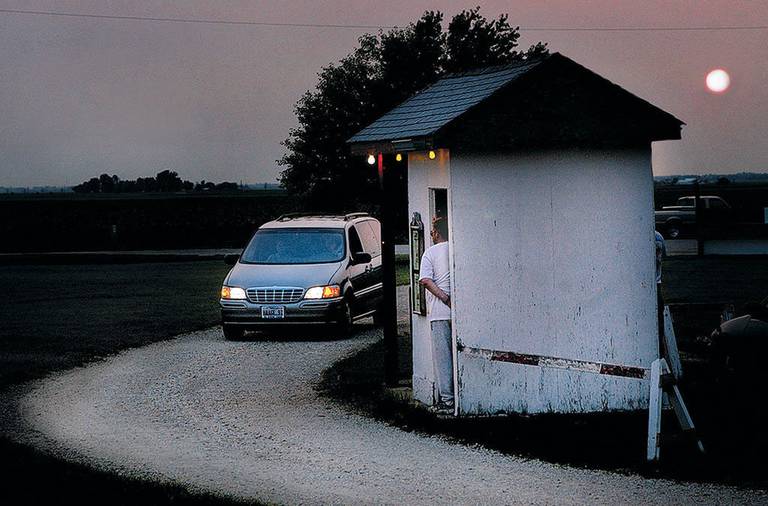 Sitting in truck beds, or in the back of vans and SUVS, will be permitted, provided all members of your party wear face coverings. In lieu of using the provided speakers on the poles, radio sound is highly encouraged. Tune to channel 87.9 FM to hear the movie's audio track over your speakers!
Please keep in mind, The Route 34 Drive-In is cash only. The evenings first film usually starts around dusk, guests should plan on arriving plenty early to ensure a space.
A quick look at online reviews will show you what a loyal following this cinema treasure has amassed over the years. People from generation to generation have passed down the drive-in experience, preserving this little slice of 1950′s theater-going for future film fans. Even after a recent digital conversion, guests compare it to a time machine, or a breath of fresh air from the hustle and bustle of city life.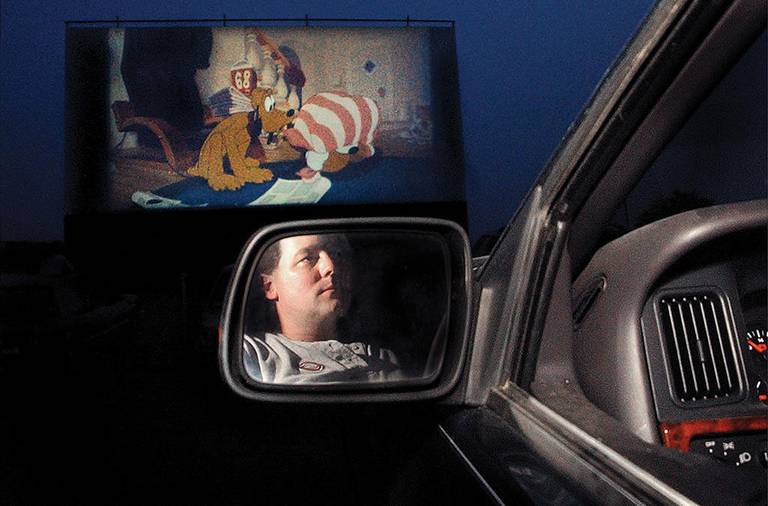 Conveniently located off of Route 34, but surrounded by miles of cornfields, this drive-in theater is truly a nostalgic rural treasure. If you haven't been, there's really never been a better time to check it out. Be safe and practice your social distancing, but also be sure to enjoy some wonderful films and delicious concessions.
We'll see you at the movies!
For more information on the Route 34 Drive-In Theater, visit: www.facebook.com/rt34di/
Route 34 Drive-In Theater
4468 East 12th Road
Earlville, IL 60518
(815) 246-9700