Some of our favorite Starved Rock Country restaurants offer comfortable open-air outdoor dining! Here are five local favorite restaurants serving up delicious food on their al fresco patios and sidewalk dining areas.
The Veranda At Starved Rock Lodge
One Lodge Lane
Oglesby, IL 61348
(815) 667-4211
The Veranda dining area is the perfect place to soak in nature while enjoying a burger and a cold craft beer! On both the east and west wings of the Veranda, you'll get true panoramic views of the Illinois River valley and the majestic peak of Starved Rock. The Lodge will be offering a full menu, featuring all your favorites from the Back Door Lounge and the Lodge Restaurant, featuring favorites like beer-battered Blue Gill Fish Tacos and their signature Ale Pot Roast! The Veranda is also dog-friendly and boasts a doggie delights menu filled with meats and treats for your four-legged friend.
For more information, visit: starvedrocklodge.com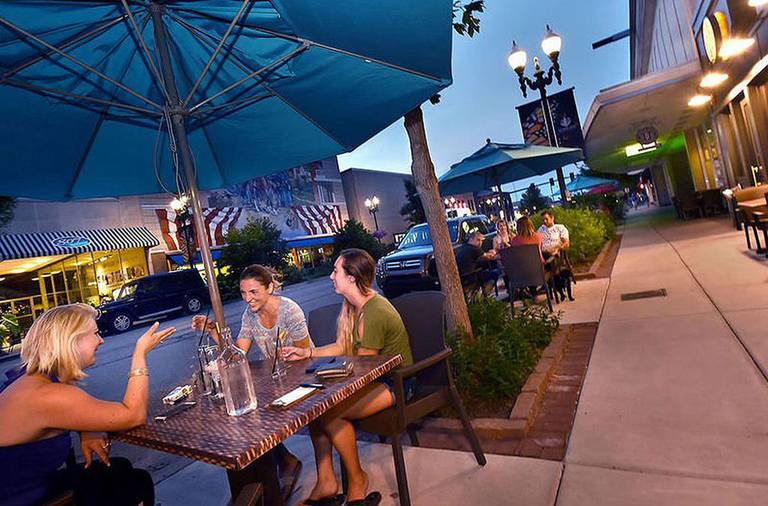 The Lone Buffalo
812 LaSalle Street
Ottawa, IL 61350
(815) 324-9549
The Lone Buffalo by Tangled Roots Brewing Company is a great place to grab a plate of farm-to-table food and an artisan craft beer. You can indulge in The Lone Buffalo's self-proclaimed "slow food", savoring the tastes at one of their many outdoor tables. This relaxed, airy brewpub offers hearty pub classics and new american fare, conveniently located right off of Ottawa's downtown LaSalle Street!
For more information, visit: tangledrootsbrewingco.com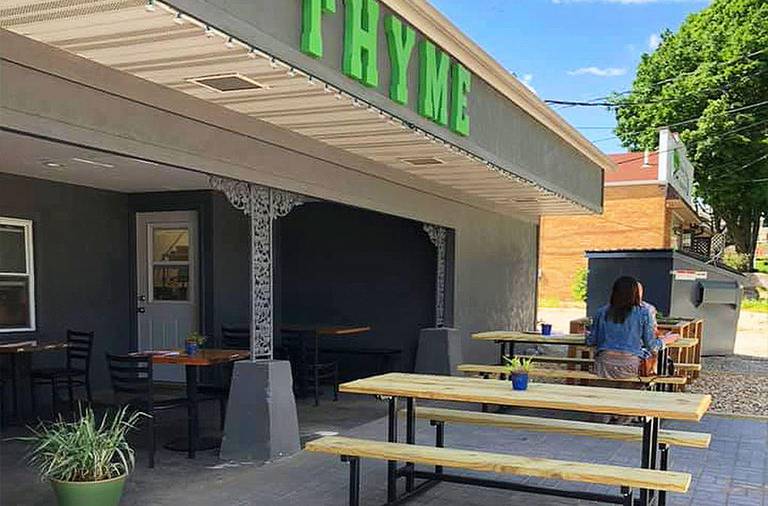 Thyme Craft Kitchen
405 5th Street
Peru, IL 61354
(815) 780-8774
One of Starved Rock Country's newest and most exciting restaurants, Thyme Craft Kitchen is welcoming back guests on their brand new permanent patio space! Located directly across from Peru's Westclox building, this farm-to-table restaurant prides themselves on making clean meals with fresh locally sourced produce. You'll find a variety of different meals that can cater to also manner of dining preferences, from vegans and vegetarians to delicious grass-fed burgers.
For more information, visit: thymecraftkitchen.com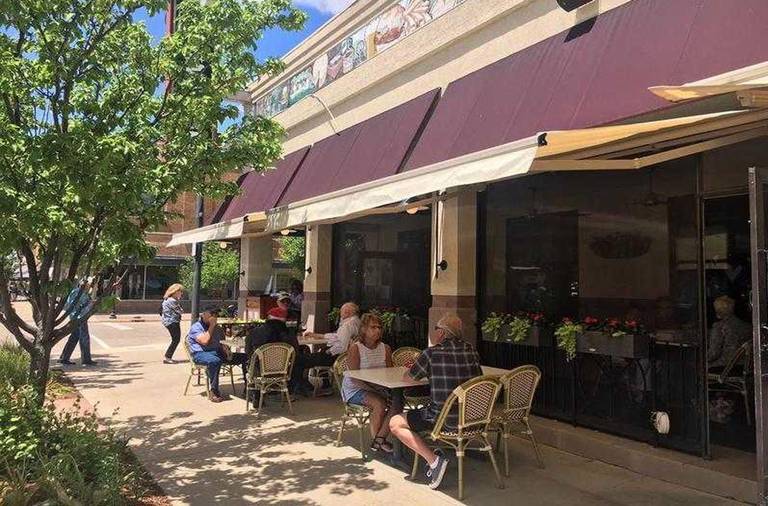 Uptown Grill
601 1st Street
LaSalle, Illinois 61301
(815) 224-4545
Uptown Grill offers a generous sized selection of casual sidewalk seating, alongside a delicious fine dining menu. You'll find plenty of fresh options like smoked trout, crab rangoon, truffle fries, pork tenderloin, fish tacos, center cut filet mignon, pan seared yellow fish tuns, and spicy Thai peanut chicken. Enjoy an al fresco dining experience in beautiful downtown LaSalle, just a short jaunt to the west from Starved Rock State Park.
For more information, visit: uptowngrill.com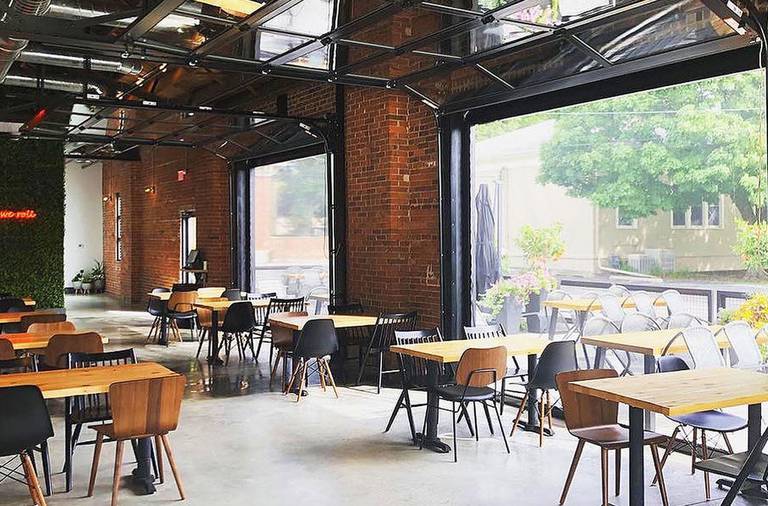 B.A.S.H. (Burger and Sushi House)
1012 LaSalle Street
Ottawa, IL 61350
(815) 434-2274
Looking for a true al fresco establishment, B.A.S.H has ample covered outdoor seating options. B.A.S.H.'s tucked away patio is perfect for practicing social distancing while digging into some of their delicious fusion food. Whether you're looking to try a new sushi platter or a classic beef burger topped with fresh ingredients, this Ottawa eatery has something for everyone on the menu!
For more information, visit: burgerandsushihouse.com