Ottawa's 10th annual wine weekend returned with a brand new event – Ottawa Uncorked! This two-day celebration, which took place Saturday June 5 and Sunday June 6, featured more than a dozen of Illinois' best wineries, delicious food and live music across two stages.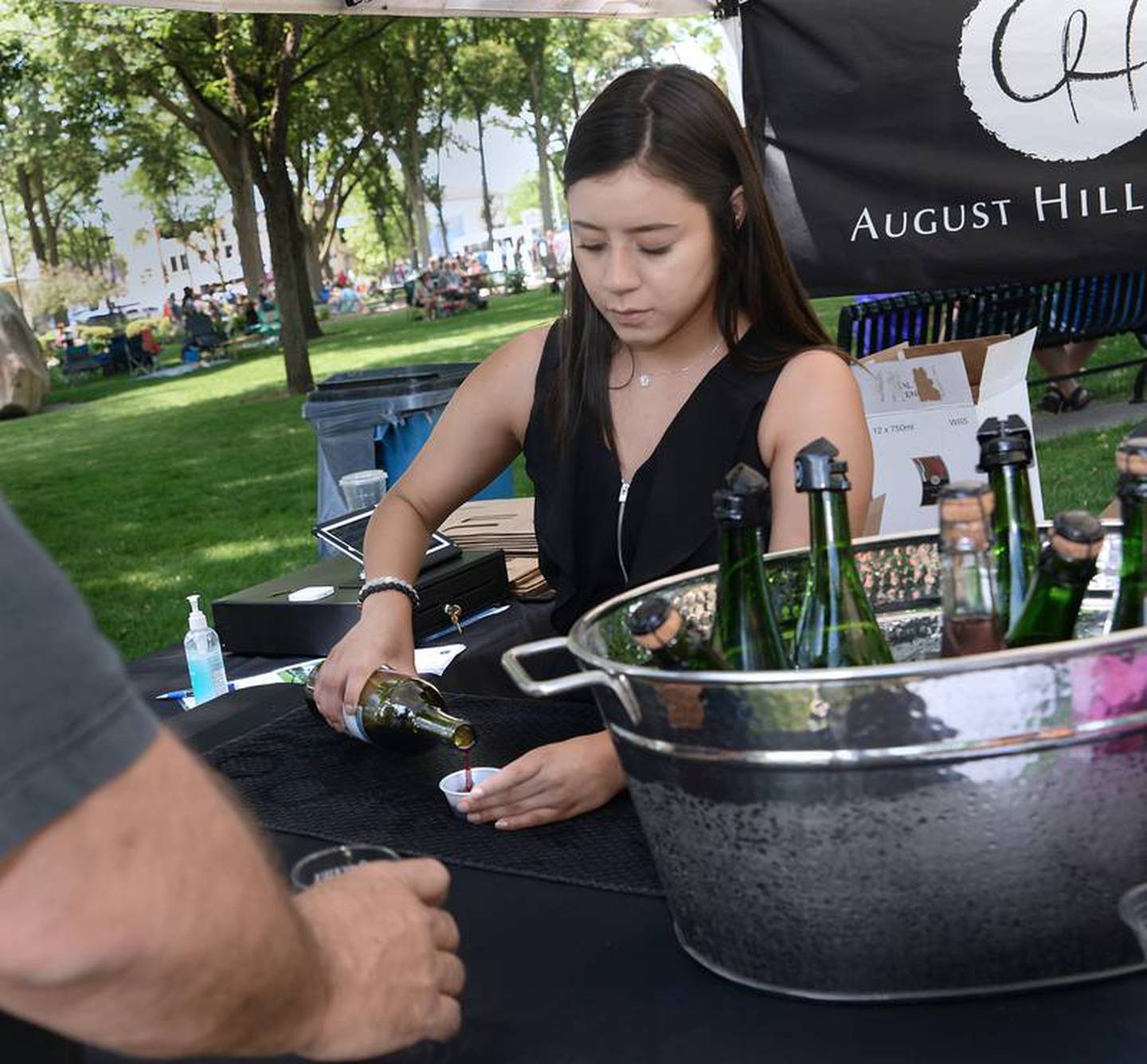 After a cancellation in 2020, due to the pandemic, Ottawa's most popular downtown festival returned with a brand new name, Ottawa Uncorked. The celebration of Illinois-made wines, which marked its big 10-year anniversary this past weekend, was a hit among wine connoisseurs from across the Midwest, drawing in wine aficionados from several states away.
Wineries in attendance included Makanda's Blue Sky Vineyard, Carterville's award-winning Walker's Bluff Vineyard, Petersburg's West of Wise Winery, and local favorites August Hill. This newly branded open-air festival also featured craft beer by Ottawa's own Tangled Roots Brewing Company, so there was no shortage of beverage options across the two festival sites.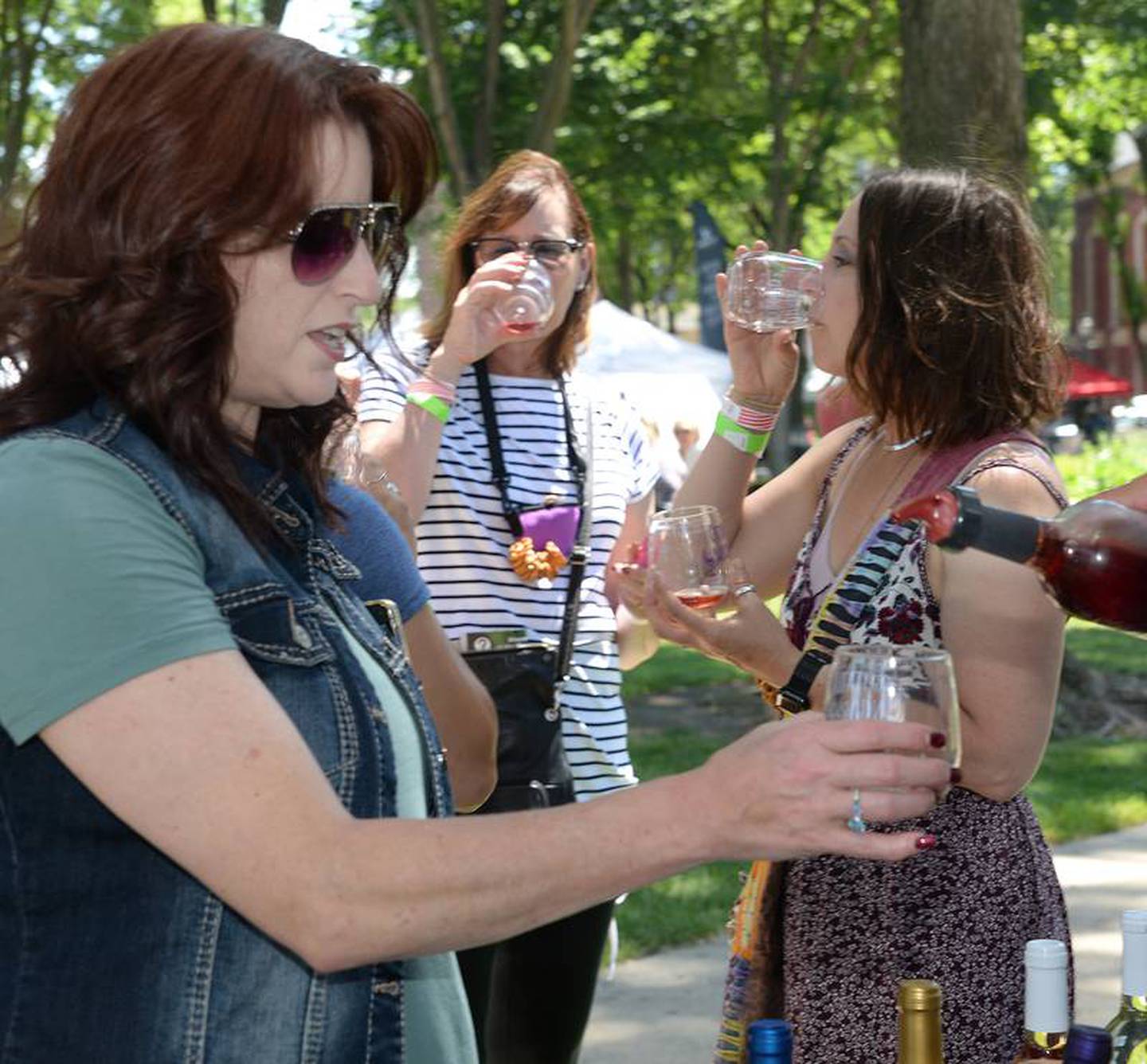 Split among two areas in downtown Ottawa, Washington Square Park and the Jordan Block, the new incarnation of the festival sported two stages of live music, freshly made shish kabobs, and a number of artisan vendors. The wineries were located in downtown Washington Park, while the Rotary's shish kabob stand and another group of vendors were stationed at the Jordan Block.
This promising new festival format allowed many guests to enjoy an open-air festival for the first time in over a year, paving the way more exciting Summertime gatherings across Starved Rock Country!
For more information on upcoming festivals and events, be sure to follow us on Facebook and Instagram.