Ottawa's Art in the Park, a Starved Rock Country tradition of more than 50 years, returns Saturday August 7th and Sunday August 8th. Here's a look at what this weekend's fine arts celebration has to offer:
With more than 30 artists from four states slatted to show their work, this takeover of Ottawa's tree-lined Washington Square Park promises to be a banner event for any art enthusiasts visiting Starved Rock Country.
This juried fine arts show and sale is open to both professional and amateur artists, resulting in a truly diverse assortment of artwork across a wide variety of mediums.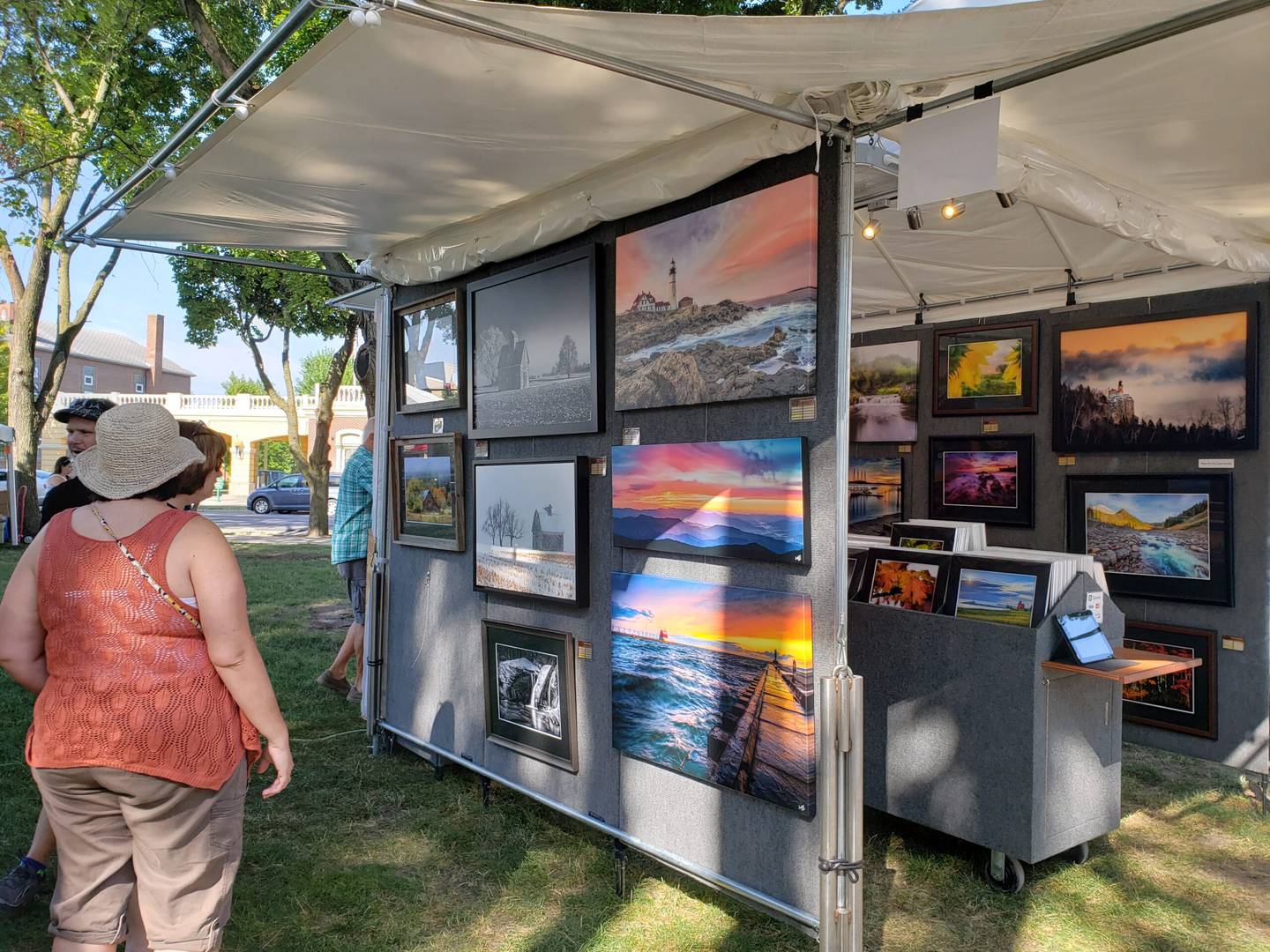 This year's Art in the Park will feature several new artists, never before seen at the show, as well as many returning favorites from prior year's shows. In total, there will be 35 participating fine artists on-site, both days.
As an added bonus, one artist will be lifting the veil and showing you how they do their craft. This live demonstration of flint chipping will also be accompanied by a free children's art project, located in the Open Space tent. The first 100 children can make a tic-tac-toe game to take home.
Ottawa Art League is a non-profit organization that encourages the arts and supports artists in the Starved Rock Country Area.
For more information on Ottawa Art League's Art in the Park, visit: https://www.facebook.com/OttawaArtLeague
Art in the Park
101 E Lafayette St.
Ottawa, IL 61350
Saturday August 7th: 9 A.M. - 6 P.M.
Sunday August 8th: 10: A.M. - 4 P.M.