Tucked away in Ladd is a restaurant many across the Illinois Valley and beyond have come to love over its 80-plus years in business. Known for its famous fried chicken, Rip's Tavern received a visit from the Mystery Diner this week.
Founded in 1936, Rip's Tavern has been serving quality food that people are willing to travel for.While no trip to Rip's is complete without ordering the fried chicken, the tavern also offers weekly specials and a weekend lunch menu with a wider variety of items of the same caliber.
The tavern focuses on quality over quantity as far as menu options, so only select appetizers are offered at the establishment. The fried mushrooms were cooked perfectly, the portion big enough for the entire table to enjoy.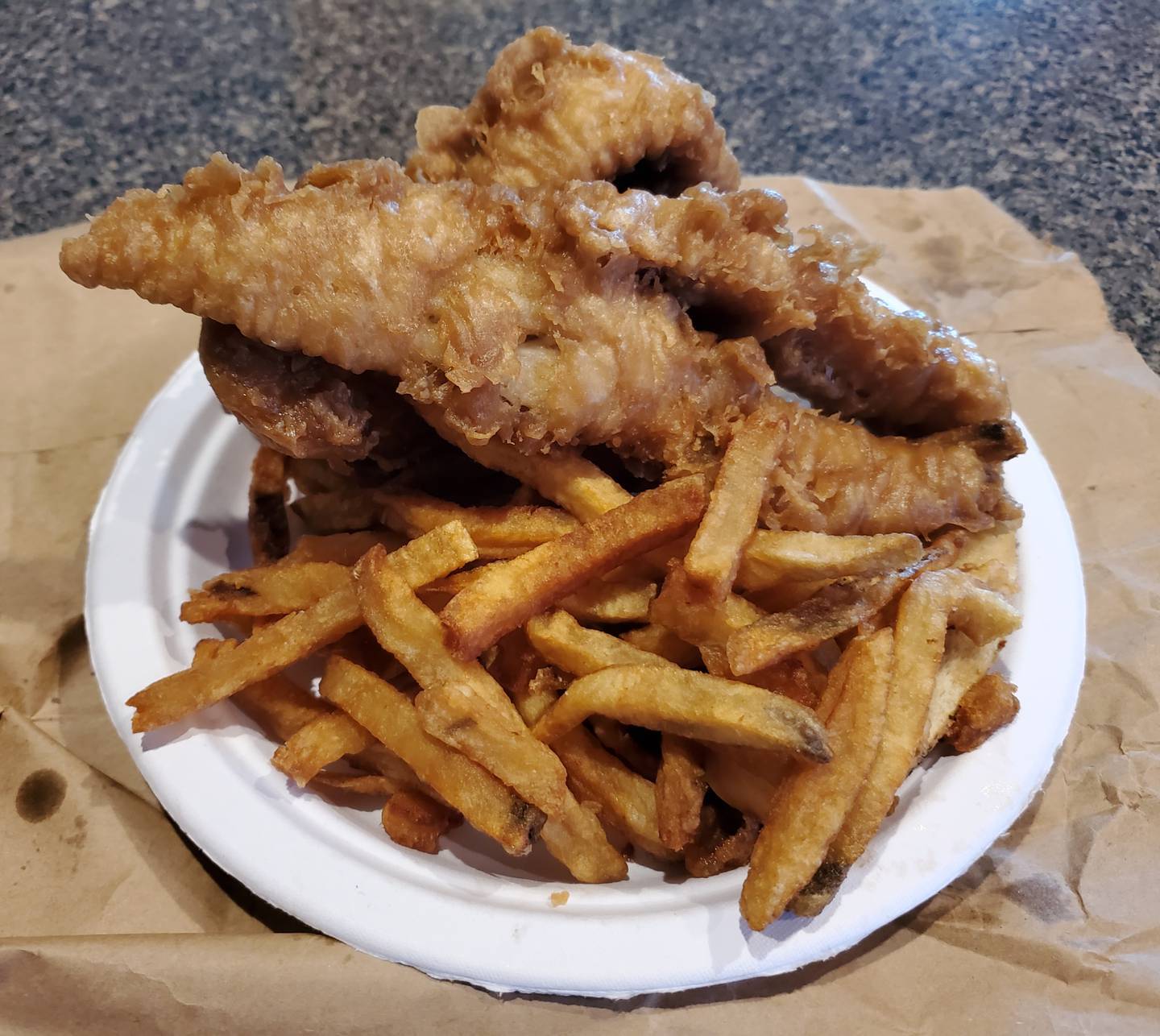 My guests and I ordered a half light and a half dark chicken. As to be expected, the chicken was served fresh, and the famous coating was crisp with its signature crunch.
The half light comes with two breasts and two wings, while the dark is served with two thighs and two legs. As with most orders at Rip's, the meals also came with a side of crispy fries.
While the chicken strips are also a fan favorite of the tavern, fried fish was offered when we visited.
The white fish was coated with the same crispy coating the chicken comes in, and really pairs well for those looking to enjoy the crunchy coating on somethings besides chicken.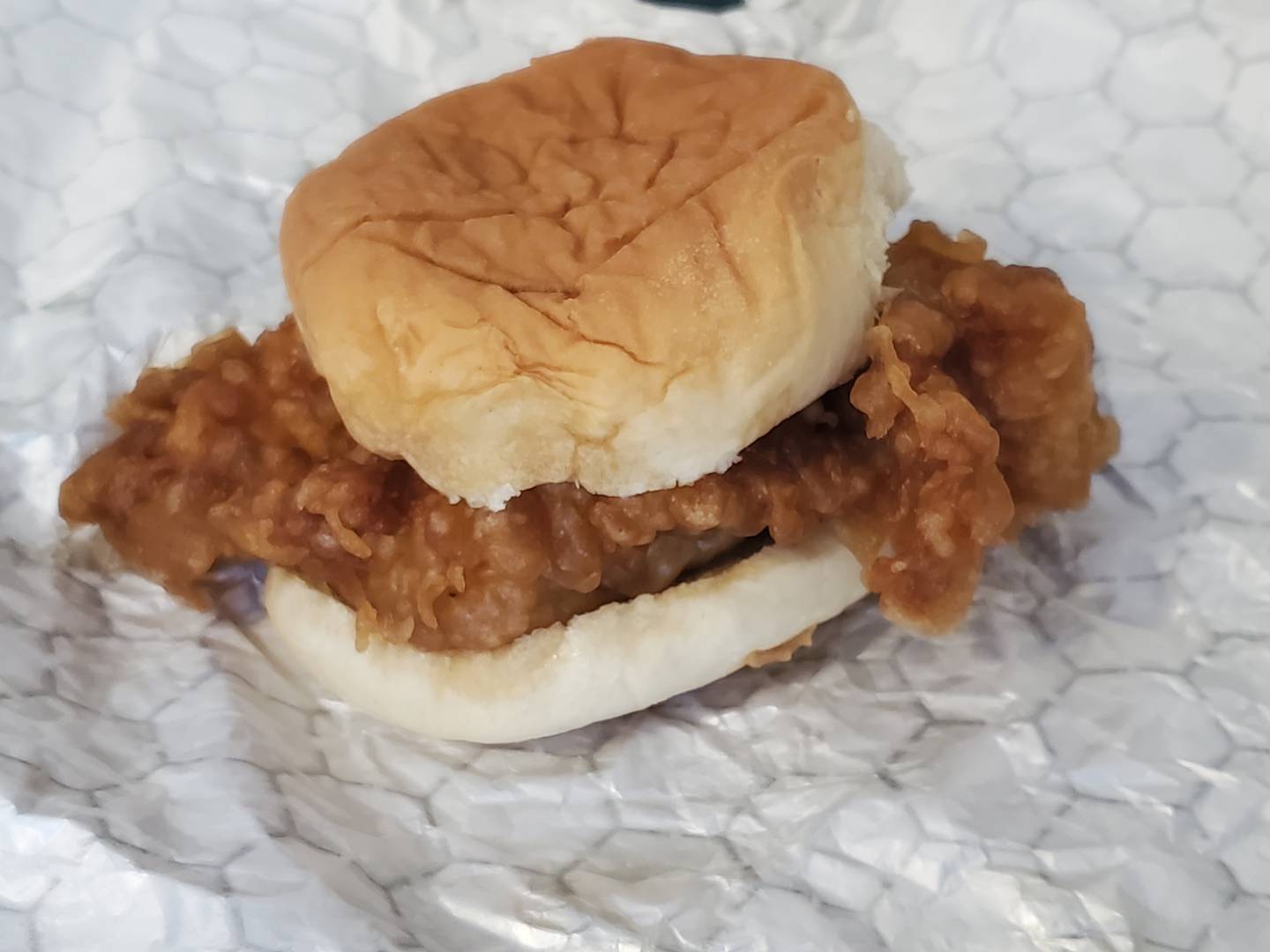 A few days later, we returned to try the exclusive lunch menu offered from 11:30 a.m. to 2 p.m. Saturdays and from 11 a.m. to 1 p.m. Sundays.
The lunch menu features such items as a pork tenderloin, deep-fried burger, fish sandwich and naked wings.
We elected to try the house chicken breast sandwich, which one also can order smothered in sauce for a quarter more.
The chicken sandwich was fantastic, served on a bun with a variety of different toppings. The chicken breast was coated with the same famous coating as the fried chicken, and was a great way to grab a quick and filling lunch.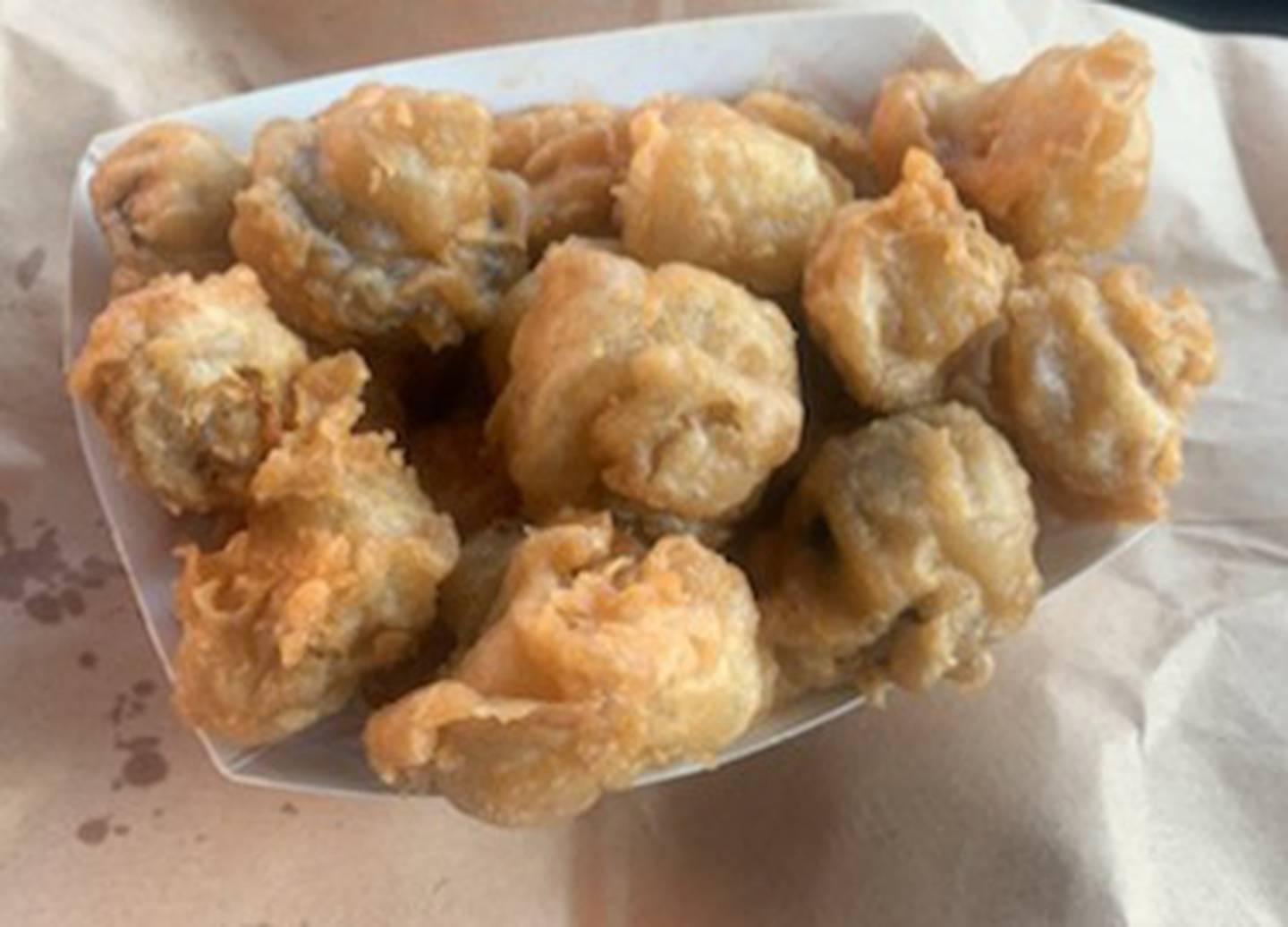 We also tried what is known on the lunch menu as the Heart Attack. The sandwich was well cooked and neatly constructed as a hybrid between a cheeseburger and a pork tenderloin. This large sandwich definitely hit the spot, aiming for a best-of-both-worlds creation.
Whether you are stopping by for lunch on your weekend or enjoying the fried chicken for a hearty dinner with your family, Rip's Tavern has something for everyone to enjoy.
Not just a one-trick pony, Rip's offers wings on Wednesdays and Thursdays, and fish on Fridays, among the specials.
Rip's also offers a variety of tap beers from local vendors, including Tangled Roots, Bent River, Revolution and Lagunitas brewing companies.
Rip's Tavern is open for dinner from 4 to 9 p.m. Wednesdays and Thursdays, 4 to 10 p.m. Fridays and Saturdays, and 2:30 to 9 p.m. Sundays.
• The Mystery Diner is an employee at Shaw Media. The diner's identity is not revealed to the restaurant staff before or during the meal. The Mystery Diner visits a different restaurant and then reports on the experience. If the Mystery Diner cannot recommend the establishment, we will not publish a story.
IF YOU GO
WHAT: Rip's Tavern
WHERE: 311 N. Main Ave., Ladd
PHONE: 815-894-3051
INFORMATION: www.ripschicken.com