Tucked away on Peru's Shooting Park Road, DeMilio's offers an authentic Italian deli experience at prices lower than a fast food meal.
I went to DeMilio's expecting to feed a crew, and that crew was not disappointed. We sampled hot and cold deli subs, paninis, soup, pasta and potato salads, trying a little bit of just about everything they had to offer.
For this outing, I ordered caprese and ham and cheese paninis, which are served with a side of pasta salad or bag of chips. Paninis are offered on sourdough or white bread; we opted for sourdough for both. The sandwiches were hot, melty and toasty with simple quality ingredients. No need for frills, these go for substance over style.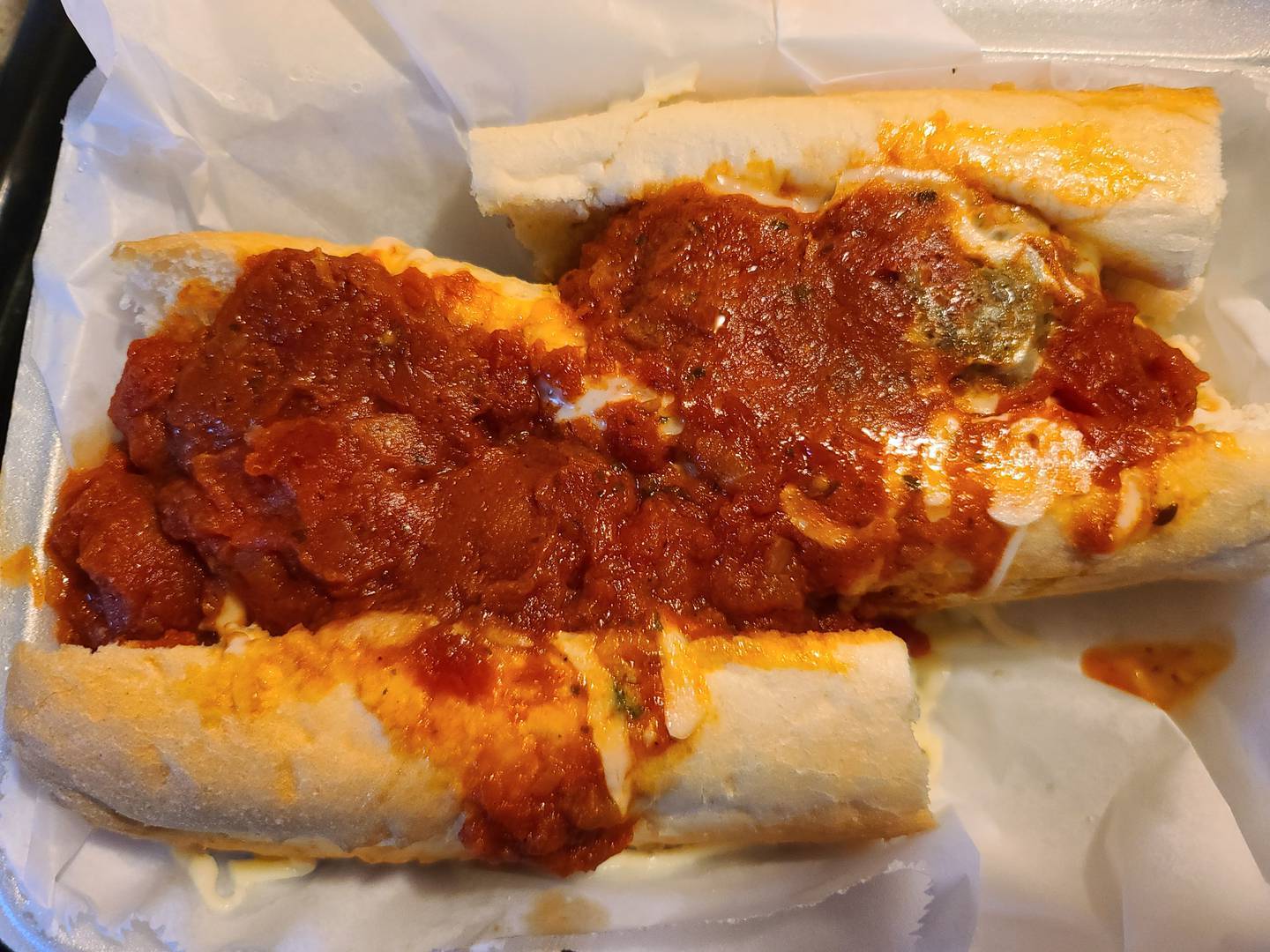 We also sampled classic hot meatball and Italian beef subs, both of which were clearly made from scratch. Fresh-baked bread complemented the meats without competing, and both sandwiches were served covered in melted cheese. The marinara tasted like long-simmered homestyle sauce that grandmas make. The sandwiches were assembled to order without the long wait for your own homemade.
For cold subs, I chose a Goodfella, which features mortadella, an Italian style bologna, sopressata, offered in hot or mild – I chose and highly recommend hot for the spicy kick, prosciutto and provolone, garnished with lettuce, tomato, onion and oil.
For the second, I requested the person serving pick her favorite, and that turned out to be the DeMilio's sub, their signature sandwich. This one comes with ham, salami, capicola and provolone with lettuce, cheese, tomato and oil.
Both sandwiches were excellent and, in the Italian tradition, focused on quality meats with simple dressings that highlighted the taste of the meats.
Sandwiches come with a side of pasta salad or chips; we opted for pasta salad, a rotini pasta simply dressed and flecked with shredded Parmesan and black olives.
DeMilio's also offers a selection of salads by the pound, including tortellini, German potato salad, tortellini and broth, and a soup of the day. Cheeseburger was the soup of the day when I got my carryout, so we sampled that with our order, and it was met with approval. It was lighter than expected for a cheeseburger soup, and made an excellent side to the cold sandwiches.
For just more than $50, I was able to feed a crowd; we ordered six sandwiches, with sides and a soup, all for less than the cost of a fast food run.
I kicked myself when I got home for forgetting to get a cannoli, one of my favorite desserts, but decided on reflection that's an excellent reason to return.
• The Mystery Diner is an employee at Shaw Media. The diner's identity is not revealed to restaurant staff when ordering or picking up the food. The Mystery Diner visits a different restaurant and then reports on the experience. If the Mystery Diner cannot recommend the establishment, we will not publish a story.
IF YOU GO
WHAT: DeMilio's Italian Deli
WHERE: 1317 Shooting Park Road, Peru
PHONE: 815-224-4808
INFORMATION: www.facebook.com/DeMiliosItalianDeli