Streator Walldogs Food Truck Festival
The Streator Food Truck Festival returns from 11 a.m. to 7 p.m. Sept. 25, south of Streator City Park. The special fall edition of Streator's popular open-air food fest will feature 12 trucks, half of which are brand new to the event.
This takeover of Streator's City Park is promising to be a banner event for foodies visiting Starved Rock Country. The Illinois food truck scene has grown substantially over the past few years, with trucks offering increasingly niche and delicious menu items. The Streator Food Truck Festival brings a selection of the best mobile chefs in the business to the historic downtown. The Walldogs committee, the Streator organization responsible all the community murals, decided to offer a fall Food Truck Festival after their past events proved to be so popular.
"We have been talking about doing a fall one for a couple years now," committee chair Tara Bedei said. "Last year would've been our first attempt, but everything was put on hold. When we were contacted by Portillo's, we thought we would make it a test run to see what the interest would be and go from there."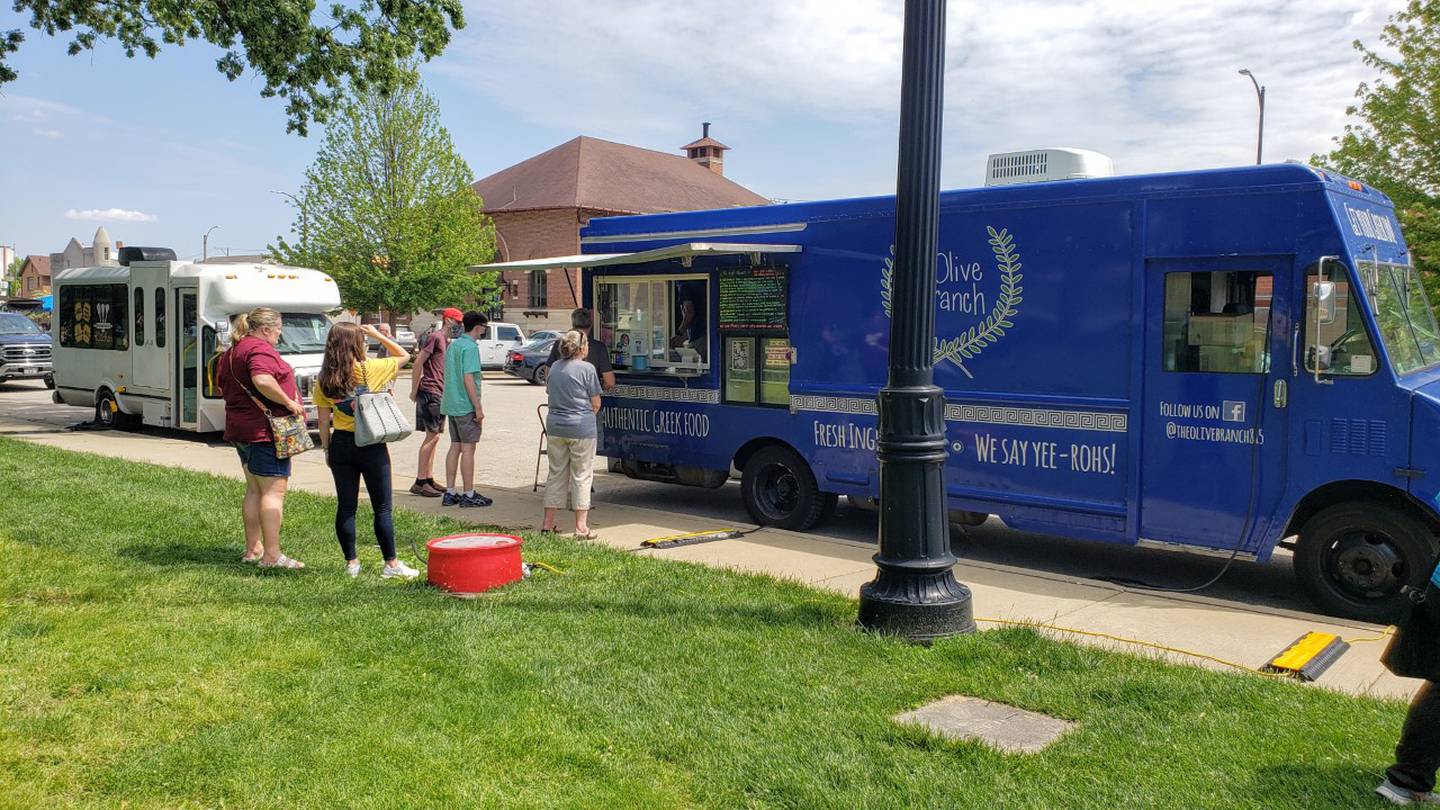 In the fall of 2020, the Portillo's food truck paid a visit to Streator, after the community won a nationwide online voting contest. The stopover brought in countless customers and sold out multiple days, paving the way for future fall Food Truck Festivals. The success of last year's event also encouraged new trucks like Mamalicious - Jerk n Curry Cuisine and BBQ and Baker to join the roster.
"We do our best to stay loyal to the trucks that have been with us in the past, but also bring in new trucks and keep it interesting," Bedei said.
In addition to the tempting food, the Walldogs will provide free live music. The K.G.B. Band, a six-piece '60s, '70s and '80s classic rock outfit with horns, will take the stage from 5 to 7 p.m.
The Streator Walldogs' Food Truck Festival will run in conjunction with the city's Pluto Fest, honoring local native Clyde Tombaugh, the discoverer of Pluto. Pluto Fest is highlighted by a tent-covered home brew beer tasting event. Pluto T-shirts will be for sale, and other vendors will be set up in the park as DJ Kevin Galloway plays music from 11 a.m. to 1 p.m., and Ray's Rockets performs from 1 to 4 p.m. at the Plumb Pavilion.
For more information, follow Streator Food Truck Festival on Facebook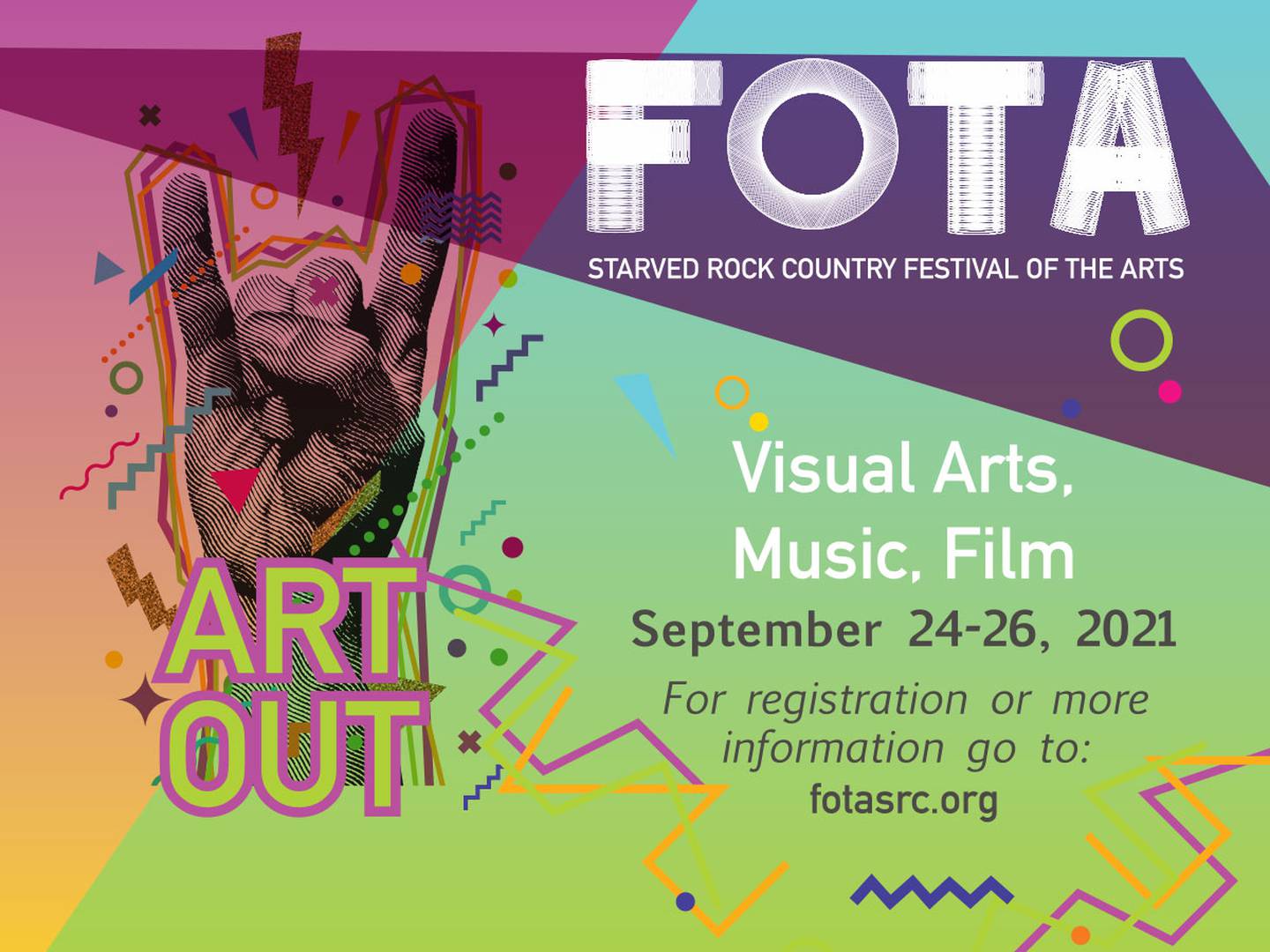 FOTA - Starved Rock Country Festival of the Arts
Music, films and fine art take over downtown Ottawa during the first annual FOTA - Starved Rock Country Festival of the Arts. The three-day event, happening now through Sunday evening, will feature a juried art show, live music from local and touring acts, and over 30 short and feature films. Visitors also will be treated to an artisan market, children's art activities, and a closing artists reception at Open Space Art Gallery.
"We pulled together a very grassroots, artist-led, three-day, art, music and film festival in downtown Ottawa," said Shanna Dugan, arts fund administrator with Starved Rock Country Community Foundation.
There will be a juried art show with 77 pieces in six categories of art at Jeremiah Joe Coffee, 807 La Salle St. Viewing of the works will be from 10 a.m. to 6 p.m. Friday and 10 a.m. to 9 p.m. Saturday. Additionally, 31 original films will be shown during a juried film festival at Roxy Cinemas, 827 La Salle St. Eighteen musical acts will fill three days of music from a stage at the Jordan block, 101-123 W. Main St.
Other highlights of the festival include two days of art exploration and classes for youth led by art educators at Washington Square, an artisan market Saturday and Sunday at Washington Square, a closing reception of "Chromophyll: Works by Melissa Oresky and Gina Hunt" at 5 p.m. Saturday at Open Spaces Art Gallery, 223 W. Madison St., and Sunday morning community music and fellowship at the Jordan block.
The festival will coincide Saturday with Ottawa's Scarecrow Fest showing off the community's homemade scarecrows, and featuring children's activities, including a petting zoo, magician and live puppet shows.
For more information, and to see a full lineup of events, visit FOTASRC.ORG.