Snow has fallen in Starved Rock Country, transforming the picturesque Matthiessen State Park into a cross-country skiing destination. In to being a hidden gem for ski and snowshoe enthusiasts, Matthiessen is also home to the "Do It To It" ski rental stand, a seasonal destination for convenient and inexpensive equipment renal.
Matthiessen State Park, located just three miles South-West of Starved Rock off Route 178, offers over six miles of beautiful tree-lined cross country skiing trails! Best of all, the park sports a ski rental kiosk that is open select snowy weekends, December through March.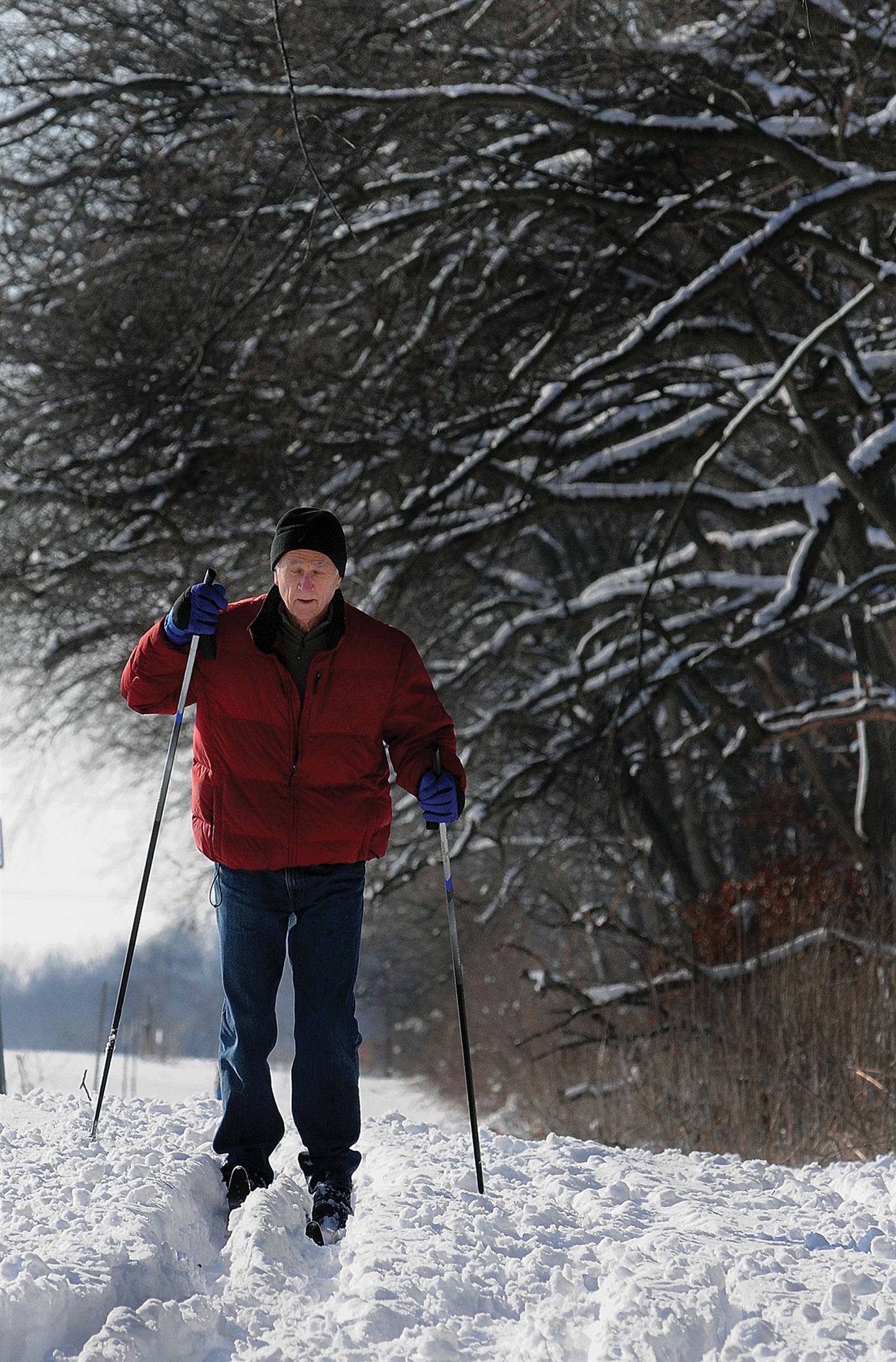 Barring any snow melt, Matthiessen State Park's convenient ski rental kiosk, named "Do It To It", will soon be starting their season. Here you'll find cross country skis, boots and poles will be available for rent, running you only $15/adults and $10 for children 12 and under.
The Ski Shop will open at 9:00AM and rentals will end at 3pm and all ski supplies should be returned to the cabin before dark. The rental cabin is located near the shelter and fort at the Park's Dells entrance, is open Saturdays and Sundays when an ample amount of snow is on the ground. Keep an eye on the Starved Rock Country Facebook page to see when they'll be open in the near future.
Ski maps are available at the rental stand and at the Starved Rock Visitors Center.
The Illinois & Michigan Canal Trail is also ideal for skiing in wintertime. When the ground cover allows, this expansive trail offers more than 60 miles of flat cross country friendly trails.
Illini State Park in Marseilles also boasts two miles of skiing trails, with Buffalo Park State Park just west of Ottawa, Echo Bluff Park and Recreation Area near Spring Valley, and Goose Lake Prairie State Park near Morris featuring ski trails as well.
Matthiessen State Park
2500 IL-178 Oglesby, IL 61348