Every winter, a small stretch of the Illinois River, between Starved Rock State Park and the Illinois Waterway Visitors Center, becomes a temporary condominium for a convocation of eagles.
The Illinois Audubon Society's Plum Island Sanctuary, located at the base of the Starved Rock Lock, commonly is used by eagles as a wintering site. The island's seclusion, sturdy trees and proximity to a non-iced-over section of the river, make Plum Island particularly desirable real estate for these feathered fliers.
During their annual wintering season, which falls between December and March, you'll often spot the eagles circling above broken ice, trying to find their next meal, or roosting among the island's tallest trees.
To view these majestic avians for yourself, plan on booking a seat on Starved Rock Lodge's climate-controlled Winter Wildlife Trolley Tours. The trolley bus will depart from the Lodge, taking you on a trip through nearby Buffalo Rock State Park to visit three live bison up close and personal. The trolley then will travel to the Illinois Waterway Visitors Center observation deck to see if the group can spot a few of the famed bald eagles nesting above the lock and dam.
The whole tour will be narrated with history and legends of the region, creating an entertaining and educational trip you'll be sure to remember for years to come. Each ticket includes a sack lunch as you board the trolley. The meal includes your choice of a turkey or veggie wrap, a bag of chips, granola bar, piece of fruit and bottle of water. Masks are required on the trolley at all times. No restrooms will be available on the tour.
Guests are encouraged to bring their own binoculars. Capacity for the trolley tours is limited; call 815-220-7386 to make reservations.
Looking to hit the trails? A similar guided hiking tour to several eagle observation points also is offered by the Lodge. On this informative guided hike, a knowledgeable trail guide will take you to some of the most scenic locales and lesser-known, eagle-watching points in the park. With the proper weather, you may even see a few of Starved Rock's famed frozen waterfalls along your trek.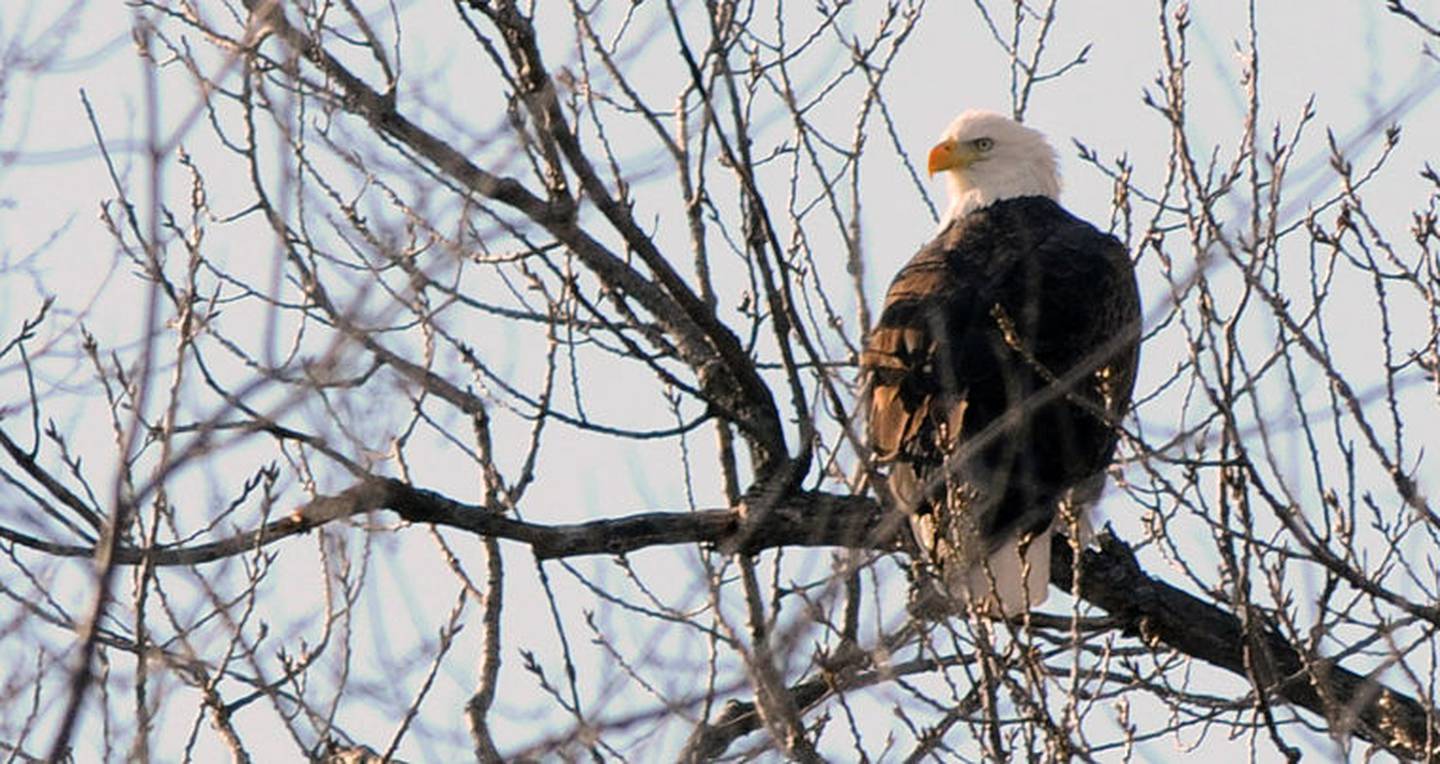 Tours will start at 10 a.m. in the Starved Rock Lodge hotel lobby for a socially distant meetup with your trail guide and fellow hikers. You'll be given a Starved Rock backpack with a snack, bottled water and a voucher for a small hot chocolate or coffee from the cafe, to be used upon your return.
Participants are encouraged to dress appropriately for the weather, including proper footwear.
Capacity for the popular hikes is limited; call 815-220-7386 to make reservations.
Starved Rock Lodge & Conference Center can be found at 1 Lodge Lane in Oglesby.