Looking for the perfect date night spot to celebrate Valentine's Day? Plan a trip to one of Starved Rock Country's wine bars and wineries. This curated wine trip will take you to five fan-favorite establishments where you can sample a wine flight made with locally grown grapes, indulge in a glass of a rare import or let a seasoned sommelier show you some of the best wines being produced on the West Coast.
August Hill Winery Tasting Room
106 Mill St., North Utica
Located right in the center of downtown Utica, August Hill's sophisticated Tasting Room offers a selection of award-winning, locally produced wines for all seasons. Soak in the relaxing atmosphere while you enjoy a glass of its acclaimed Berlyn Red, share a wine flight in this beautiful space, or even purchase a case of your new favorite wine to enjoy with friends and family back home.
August Hill's commitment to quality ingredients and traditional winemaking methods also carries over to its sister brand, Illinois Sparkling Co. All of ISC's grapes are grown at a vineyard in Starved Rock Country, creating a line of authentic, locally crafted sparkling wines. August Hill's ever-growing lineup of wines and sparklings has earned them a legion of committed fans, who eagerly await the craft grower's latest releases. Check out August Hill's calendar for a full list of live music performances, special mimosa events and interactive classes.
Montage Wine Bar & Spirits
307 Liberty St., Morris
For more than a decade, Montage has been eastern Starved Rock Country's signature wine bar, offering a cozy and inviting atmosphere, along with an impressive selection of domestic and imported wines. The curated offering of bottles will appeal to any wine connoisseur, while the bar's small-batch, craft spirits, signature cocktails and craft beer menu are sure to cater to any non-wine enthusiasts.
The beautiful building, located in historic downtown Morris, now features an outdoor patio area where you can enjoy a plate of charcuterie along with your wine on mild days. Frequently, Montage plays host to live music, mimosa and whiskey flight events and other seasonal specials. Be sure to follow Montage on Facebook to see all the upcoming activities and highlighted bottles.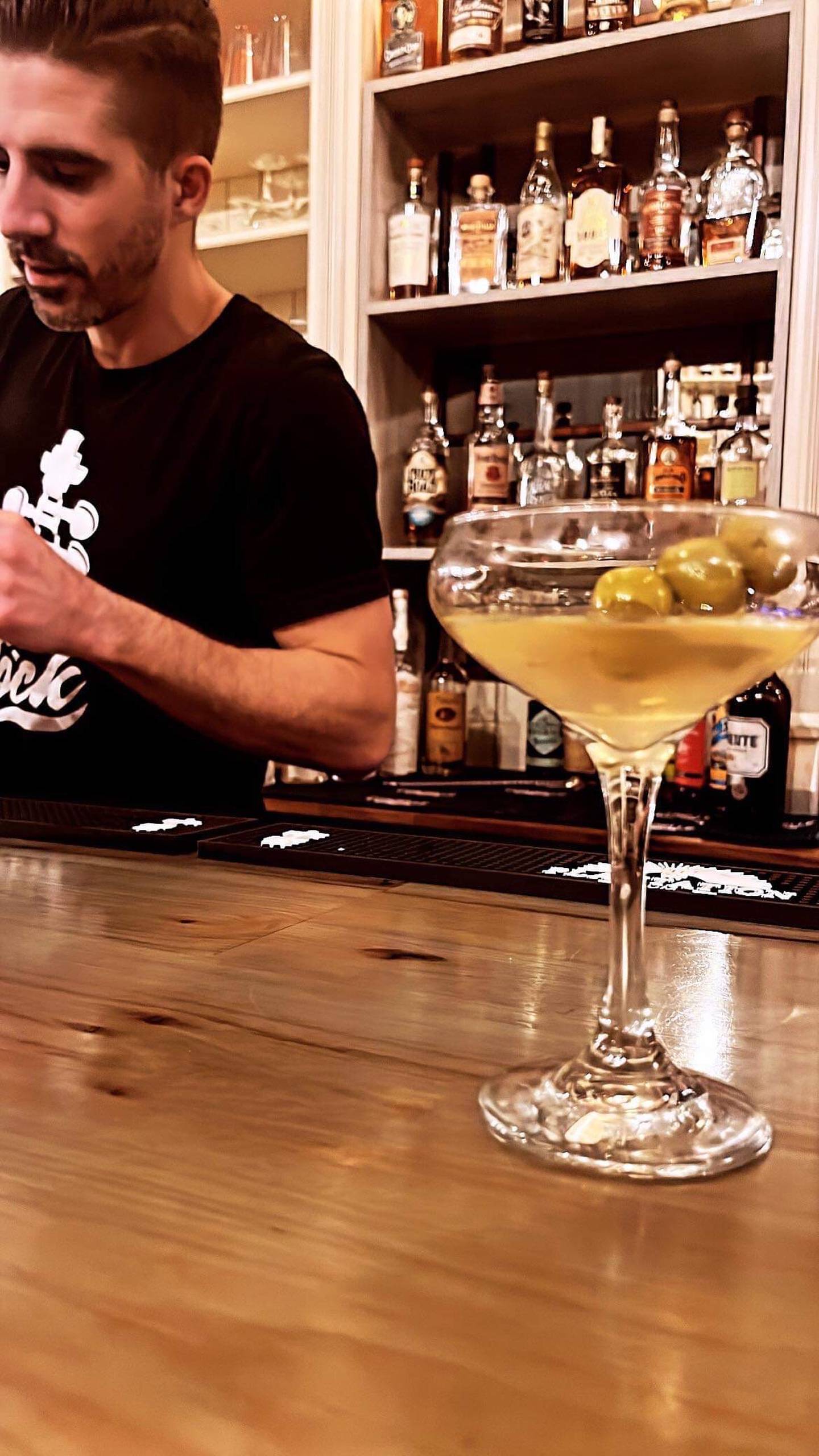 CatsEye Wine Bar
724 LaSalle St., Ottawa
www.Facebook.com/CatsEyeWineBar
In the heart of downtown Ottawa, CatsEye wine bar has fused together urban-vintage style and a wonderfully eclectic wine menu to create one of the most comfortable drinking destinations in Starved Rock Country. With an ever-changing roster of over 40 wines from around the globe, frequent live music events and monthly local artist spotlights, CatsEye will provide a novel drinking experience every time you return.
The Austin Hope Cabernet Sauvignon is a house favorite hailing from Paso Robles; this highly rated cab sav features enticing aromas of fresh black cherry, burnt sugar and a slight smokiness. Other favorites include the Quest Cabernet Franc and the newly added Sta. Rita Hills by Brewer-Clifton, a modern classic chardonnay from the fertile hills of Santa Barbara County. While providing a rich tasting experience, none of these offerings break the bank.
Clarks Run Creek and Clarks Run Antiques, Gifts & Wine
143 Mill St., North Utica
215 N. Division St., North Utica
The Clarks Run Creek wine store stocks an impressive and eclectic selection of wines from around the world. You can enjoy a glass while listening to some live acoustic music in its cozy upstairs lounge, or take your favorite bottle to-go for a picnic. The store stocks a variety of Illinois-grown favorites, such as Prairie State, Spirit Knob, Blue Sky, Kickapoo Creek and Pheasant Hollow. You'll also find a selection of quirky seasonal gifts and a craft beer menu.
Nearby sister store Clarks Run Antiques (215 N. Division St.) is a must-see for wine aficionados traveling through Starved Rock Country. The antiques store also plays host to a beautiful upscale wine bar, complete with plenty of rustic seating and sprawling wine rack. Enjoy a glass or two while listening to live music, then cap off your visit with a shopping trip around the antiques portion of the store. You'll find a keenly curated selection of vendors, many specializing in home decor and hard-to-find collectibles, as well as a great selection of Starved Rock-centric souvenirs and apparel.