Giant kites take to the skies above Starved Rock Country during Ottawa's third annual Kites in Flight fest. This fan-favorite festival, which brought an estimated 4,000 visitors in its second year, returns for two full days of family-friendly aerial adventure at a brand-new location.
Held from 11 a.m. to 5 p.m. Saturday, May 20, and 11 a.m. to 4 p.m. Sunday, May 21, at Ottawa's picturesque riverfront (400 Clinton St.), Ottawa's Kites in Flight fest is bigger than ever before. This crowd-pleasing, all-ages event will feature a full flotilla of enormous colorful kites dotting the sky, provided by Chicago Kite – a company known throughout the city and suburbs for bringing larger-than-life novelty kites to special events. These crowd-pleasing kites include giant schools of fish, a King Kong-sized gorilla and giant astronaut.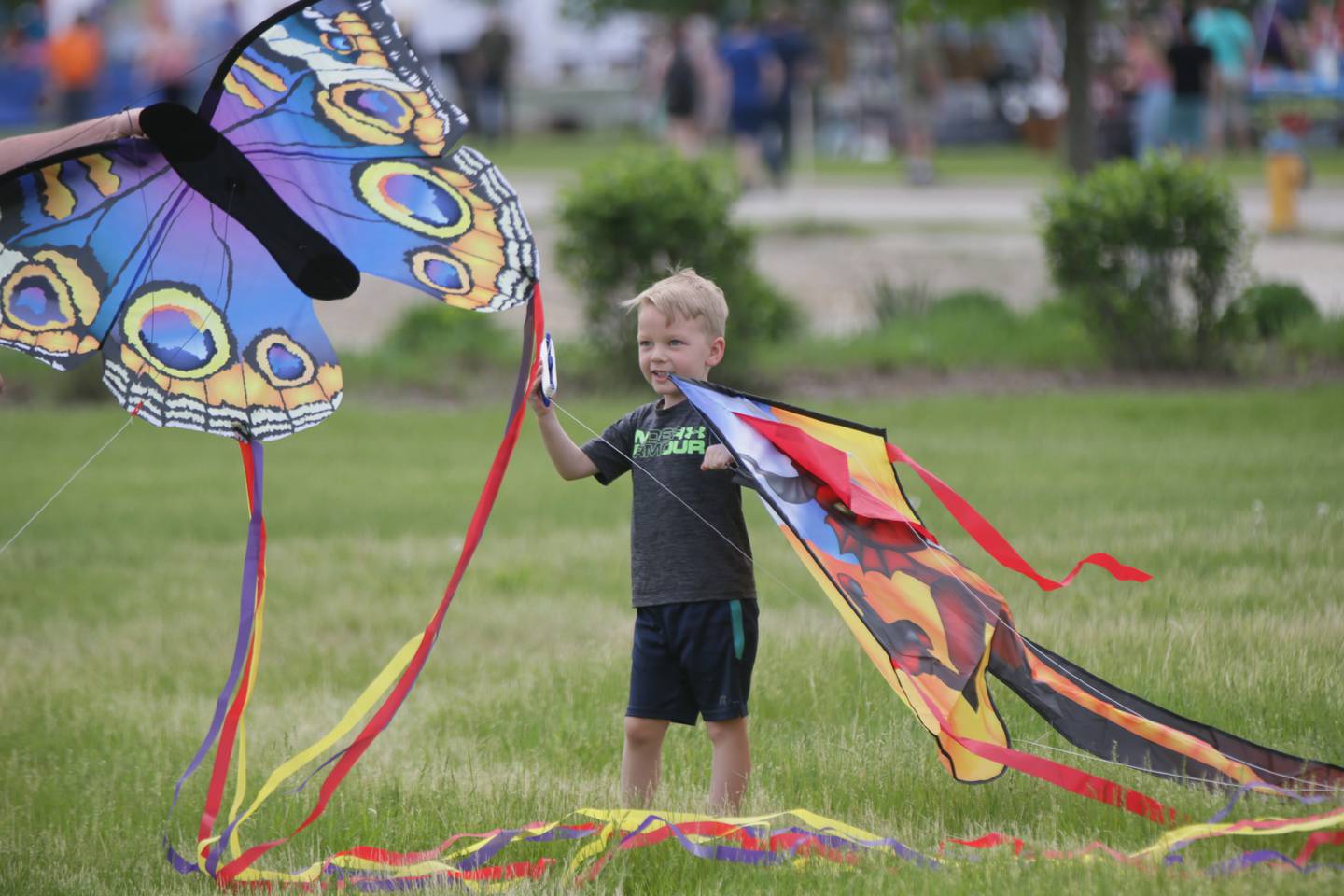 Guests are encouraged to bring their own kites, no matter the size, and join the festivities in a specially designated public kite-flying area. For those inspired by the beautiful display, Chicago Kite will be on hand selling options for both the beginner and seasoned professional. Chicago Kite has over 30 years of experience selling single, dual and quad-line kites, along with windsocks, garden spinners and flags.
In addition to the kite sale, a number of local artisan vendors will set up shop. The fest will feature BB's Custom Creations, Megan Hampson Crafts, Howlin Moon Barkery & Gifts, RPS Toys, Teddy Bear Mountain, Say It In Words, AM Creations, Nature's Handy Work and Tricera Designs, LLC. Spaces are still available until May 15; contact the Ottawa Visitors Center for more details.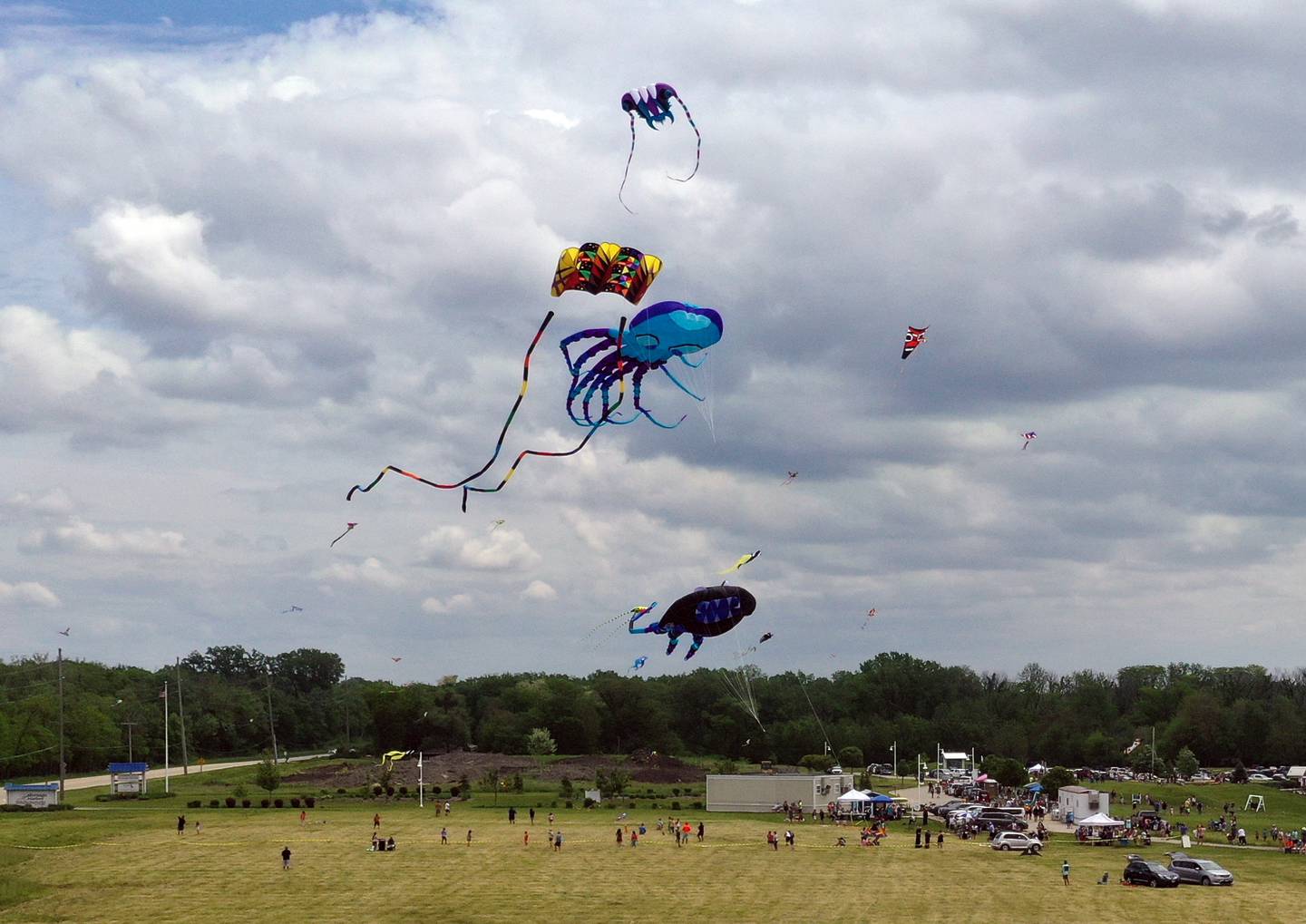 Ottawa's Kites in Flight fest also will feature some great food and beverage vendors, including Aussum Dogs, Tropical Snow, Seb's Street Snacks, Thyme Craft Kitchen, Shella's Egg Rolls and Keely's Castle with Cat's Q. While you're in walking distance of beautiful downtown Ottawa, consider visiting the city's delicious dining options and boutique shops, located just a few short blocks away from the riverfront festival grounds.
New for 2023, Kites In Flight has an expanded two-day roster of free live entertainment for kids. Ottawa's Reddick Library will host a story time at 11 a.m. Saturday, followed by Coal Black Exotic Reptile Show from noon to 1 p.m., and Istvan and His Imaginary Band from 2 to 3 p.m. On Sunday, the Reddick Library will host a second story time starting at 11 a.m.; juggler Jason Kollum will take the stage from noon to 1 p.m.; and Miss Jamie's Farm will provide a fun and educational music show from 2 to 3 p.m. There will be free crafts provided by Ottawa's Open Space Art Gallery and Studios, a dunk tank, face painting, a balloon artist and temporary tattoos, while supplies last. You'll also find bounce houses, obstacle courses and air-dropped candy, held at select times and locations.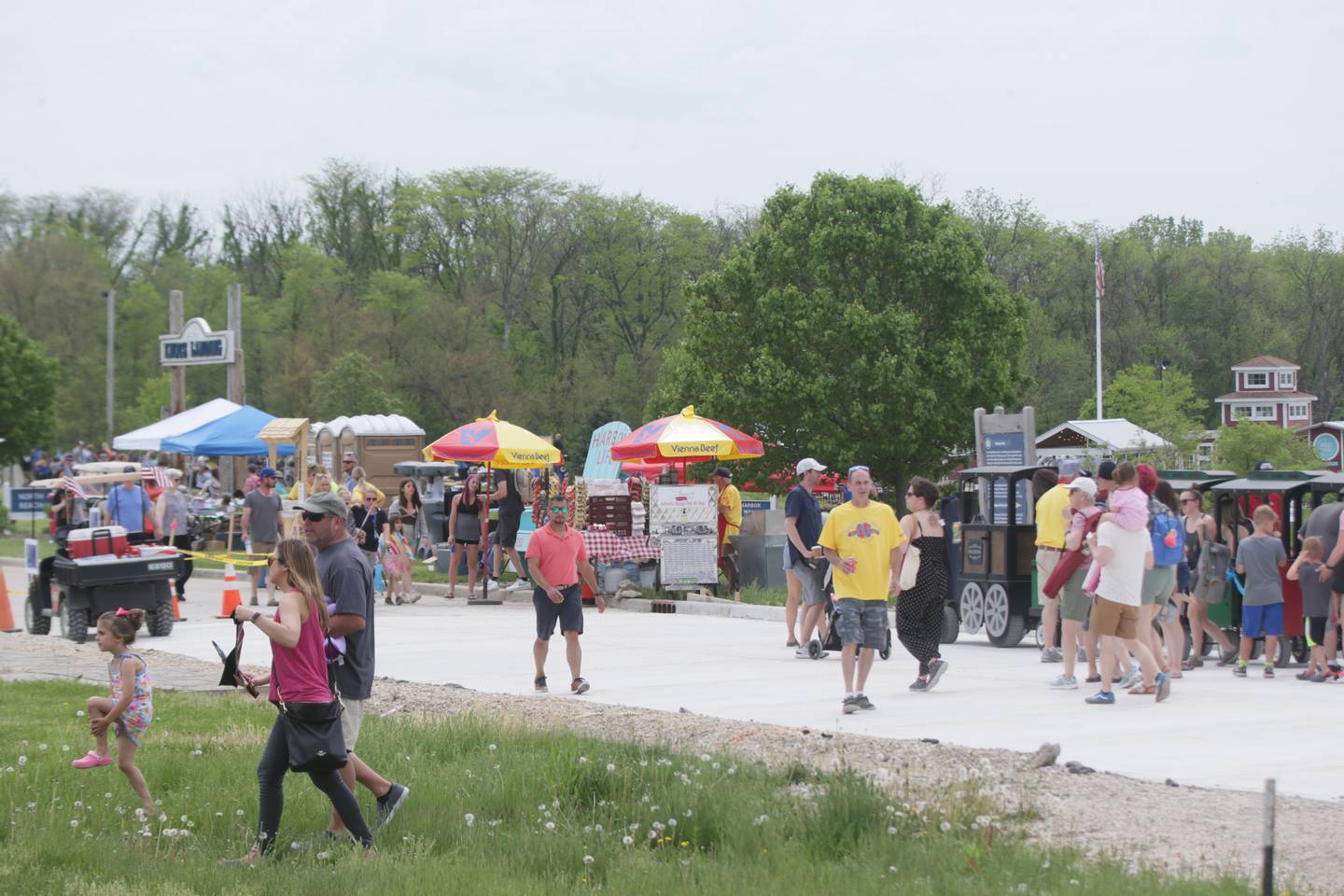 With a large crowd expected for the popular outdoor event, there will be ample public parking located near the event site and throughout the downtown. This year's Ottawa's Kites in Flight is brought to you by the Ottawa Visitors Center and Chicago Kite. The event is sponsored by McDonald's of Ottawa and Utica, Nucor Marseilles, the city of Ottawa, Heritage Corridor Festivals, Peter F. Ferracuti Law, Goodwill of Northern Illinois, Illinois Valley Labor Management, OSF Healthcare, SOCU, Burger and Sushi House - B.A.S.H, Financial Plus Credit Union, Justice Law Firm, Marco Technologies, Open Space Art Gallery & Studios, Pilkington, Quality Care Cleaning, Starved Rock Regional Center, The Cantlin Law Firm, The First National Bank of Ottawa and US Silica.
For more information on Kites in Flight and other great events happening in Starved Rock Country, be sure to follow the Ottawa Visitors Center on Facebook.