Starved Rock Country is home to some of the most exciting festivals and annual events Illinois has to offer. Join us as we explore three fan-favorites making their return this weekend, May 20 and 21. For more year-round gatherings, you can enjoy in the SRC area, be sure to follow Starved Rock Country on Facebook and explore our calendar at starvedrockcountry.com/local-events.
Ottawa's Kites in Flight fest
May 20 and 21
Giant kites take to the skies above Starved Rock Country during Ottawa's third annual Kites in Flight. The beloved festival, which brought an estimated 4,000 visitors in its second year, returns for two full days of family-friendly aerial adventure at a brand-new location.
Held from 11 a.m. to 5 p.m. Saturday, May 20, and 11 a.m. to 4 p.m. Sunday, May 21, at Ottawa's picturesque riverfront at 400 Clinton St., Ottawa's Kites in Flight is bigger than ever before. The crowd-pleasing, all-ages fest will feature a full flotilla of enormous colorful kites dotting the sky, provided by Chicago Kite – a company known throughout the city and suburbs for bringing larger-than-life novelty kites to special events. The eye-catching kites include giant schools of fish, a King Kong-sized gorilla and giant astronaut.
This year's fest also will feature local artisan vendors (BB's Custom Creations, Megan Hampson Crafts, Howlin Moon Barkery & Gifts, RPS Toys, Teddy Bear Mountain, Say It In Words, AM Creations, Nature's Handy Work and Tricera Designs, LLC), food and beverage sellers (Aussum Dogs, Tropical Snow, Seb's Street Snacks, Thyme Craft Kitchen, Shella's Egg Rolls and Keely's Castle with Cat's Q) and free live entertainment for kids (head to pickusottawail.com for a full schedule of entertainment). There will be free crafts provided by Ottawa's Open Space Art Gallery and Studios, a dunk tank, face painting, a balloon artist and temporary tattoos, while supplies last. You'll also find bounce houses, obstacle courses and air-dropped candy, held at select times and locations.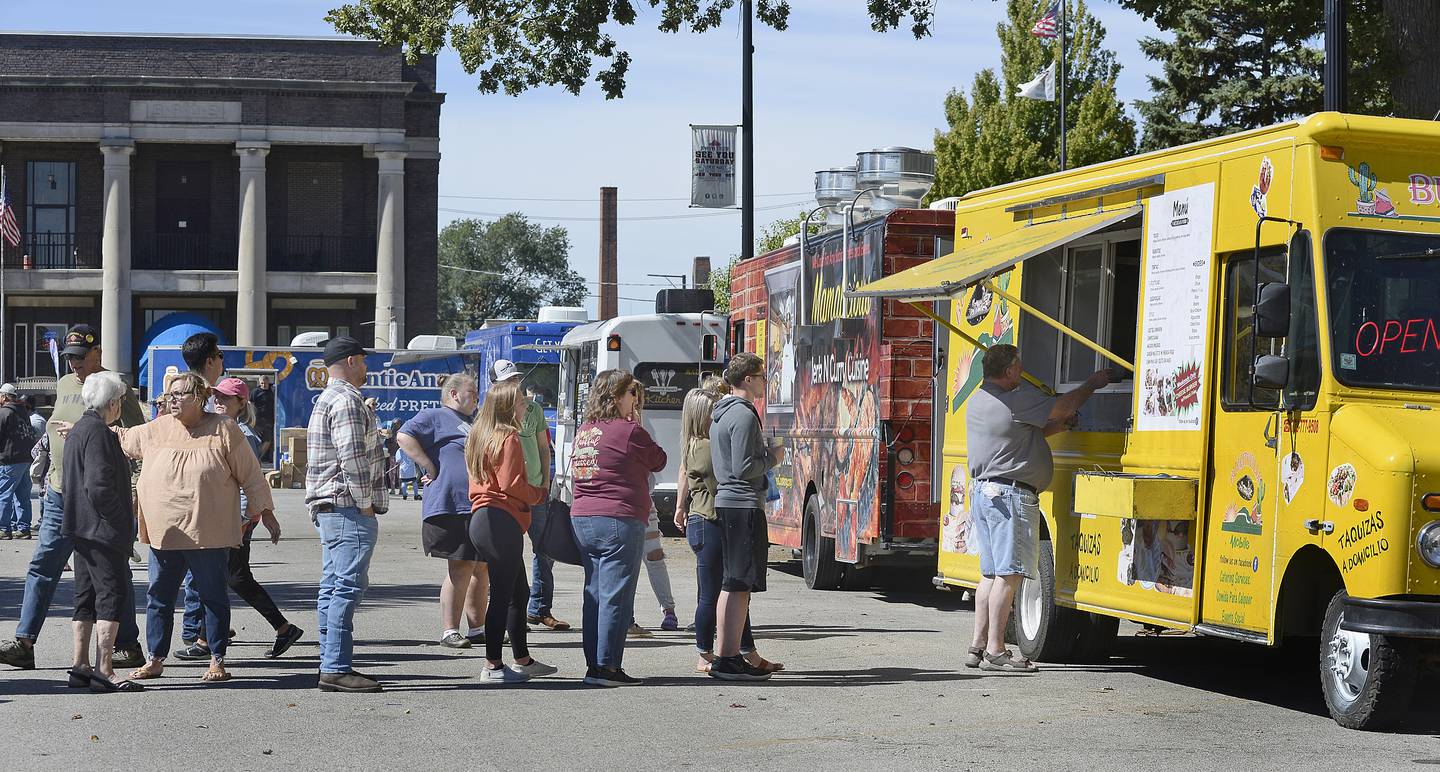 Streator's Food Truck Fest
May 20
Facebook.com/StreatorFoodTruckFest
The Streator Food Truck Festival, one of the most popular annual foodie events in Starved Rock Country, is set to return to Streator City Park from noon to 7 p.m. Saturday, May 20. This spring edition of Streator's open-air food fest, now in its seventh year, will feature more trucks than ever before. A record 19 food trucks, including a number of brand-new additions, will serve up delicious meals and tasty treats in Streator's picturesque downtown.
A few of the exciting assortment's food trucks will include Mamalicious Jerk N Curry Cuisine (specializing in jerk chicken, pork belly, jerk rib tips and sirloin bites), Tacos Marios Food Truck (a new truck that will bring an array of tacos, tortas, burritos, alambres, quesadillas, elote, tostadas), Butcher Block Burger Stop (serving up classic, perfectly seasoned burgers) and popular dessert truck Gramma Nana's Kitchen (which specializes in decadent ice cream cookie sandwiches).
This year, free live music has been added to the day's festivities (KGB Band and Lizzi Neal), along with an artisan Maker's Market, where you'll find numerous crafts and local art available for purchase. Free yard games will be set up in the park for families and friends to enjoy. For more information, and to see more food trucks that will be in attendance, follow Streator Food Truck Festival on Facebook.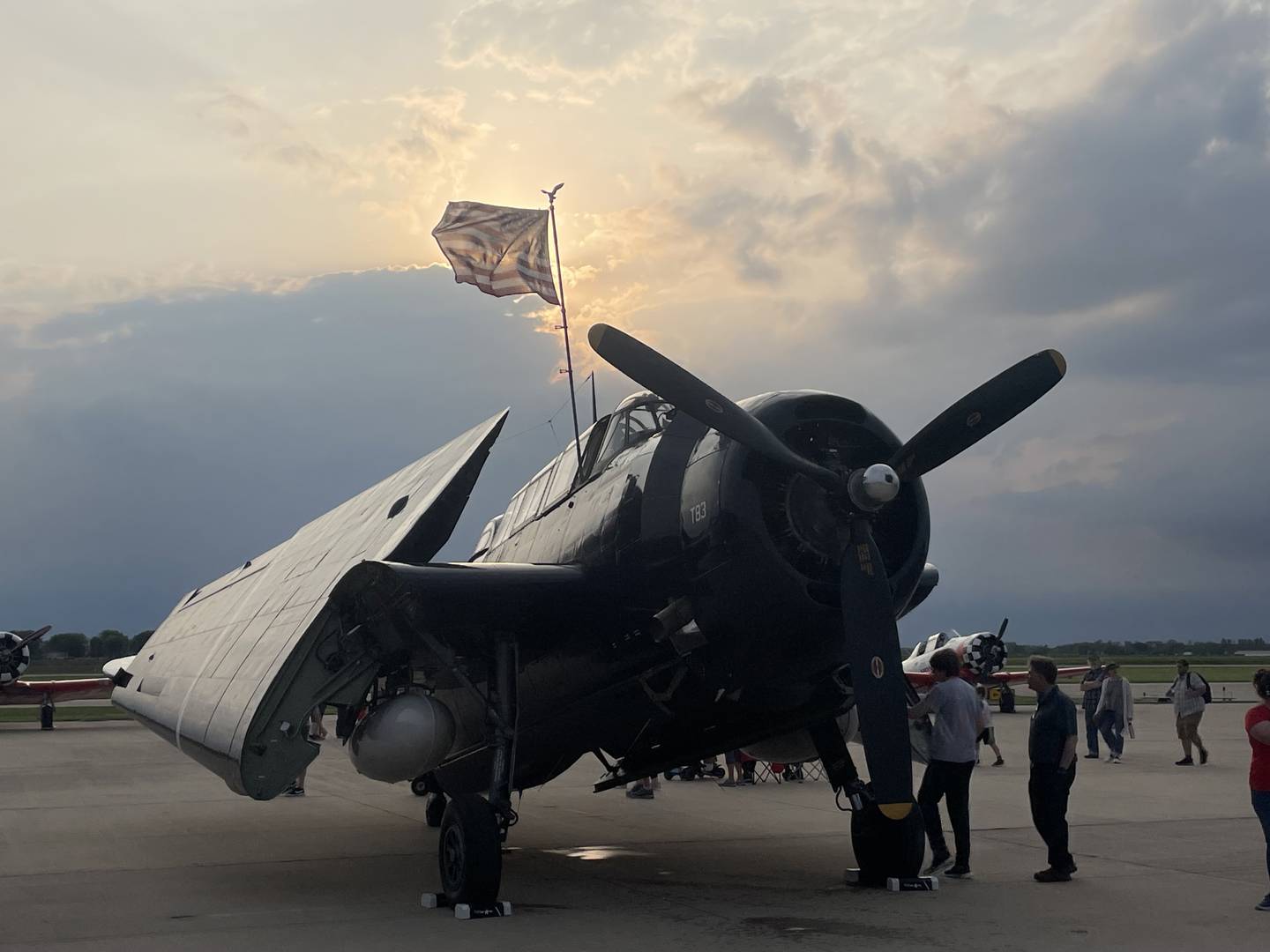 Peru's TBM Avenger Reunion air show
May 19 and 20
Starved Rock Country's biggest air show, the TBM Avenger Reunion, returns to Peru's Illinois Valley Regional Airport this weekend! The highly anticipated reunion show is the largest gathering of TBM Avenger planes in the United States, and features many other rare and exciting aircraft.
The annual event at Peru's Illinois Valley Regional Airport kicks off Friday evening and will present a Salute to Veterans parade and flag salute, occurring at noon on Saturday. The show's featured acts will take to the skies at 1 p.m. and continue until 4 p.m. The attraction will highlight flights by TBM Avengers, rare warbirds, Matt Younkin in his famed Twin Beech 18, simulated torpedo and bomb runs and pyrotechnics – including a "wall of fire." Don't forget to bring your cameras to this fun and free high-energy festival.