Nestled in historic downtown Streator you'll find Gaetano's Vault, one of Starved Rock Country's premiere destination dining experiences. This approachable upscale restaurant, housed in a former turn-of-the-century bank building, has been garnering rave reviews with their delectable menu and impeccable roaring twenties decor - but that hasn't stopped them from innovating. Now, approaching their one-year anniversary, Gaetano's Vault has added an expansive self-pour beer wall, a gaming room outside of their speakeasy bar, a special lunch menu and a brand-new Executive Chef, renowned for his scratch-made dishes.
Helmed by Rick and Stephanie Wilkinson, this unique two-story restaurant and bar has welcomed thousands of visitors to Streator's beautiful downtown. Named in honor of Rick's grandfather, who was born in Sicily but spent much of his life in Streator, the Wilkinsons set out to preserve a piece of local history while bringing a new drinking and dining experience to Starved Rock Country.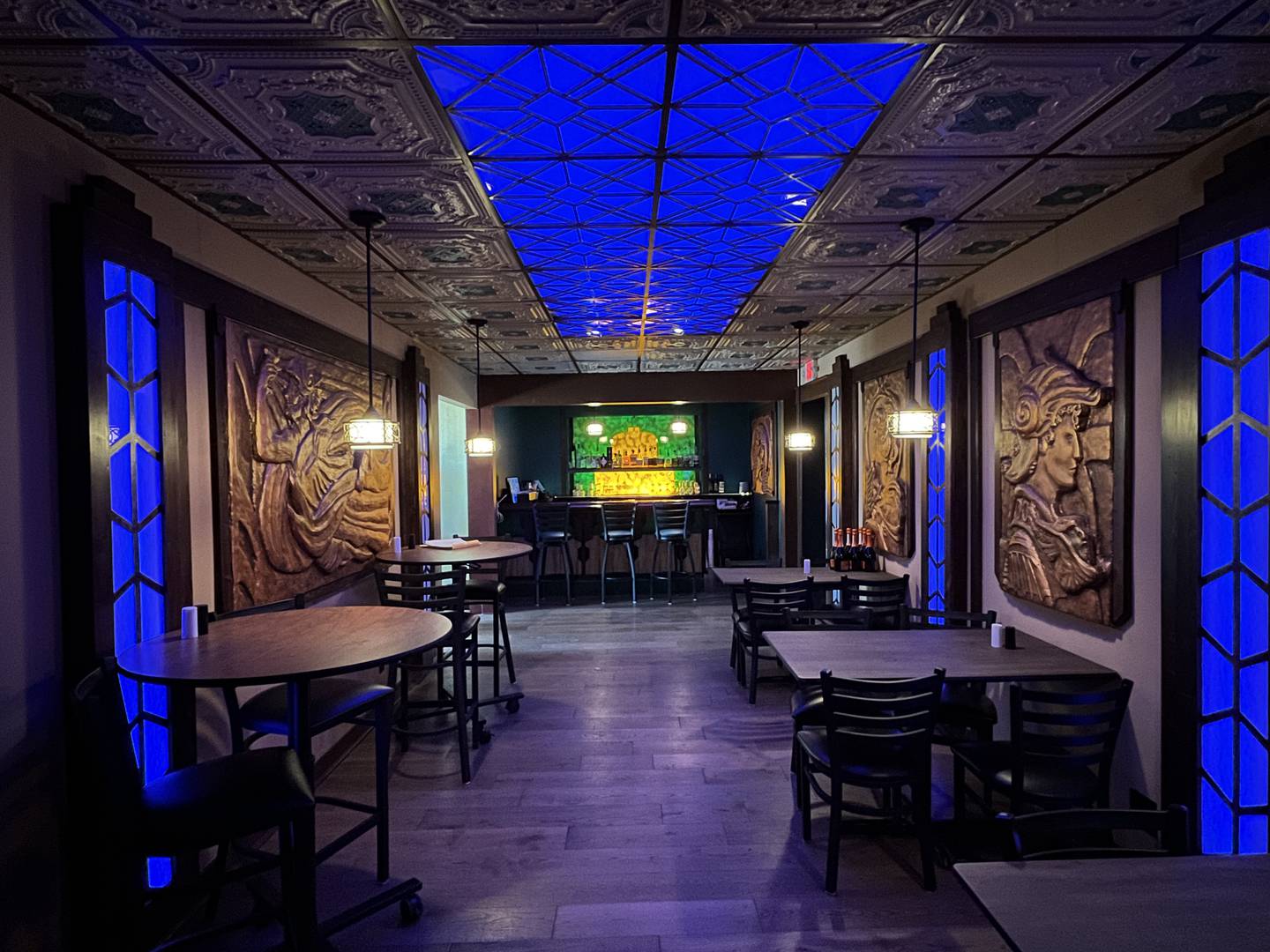 Gaetano's jaw-dropping roaring twenties decor and theming harkens back to the building's past life as The Union Bank of Streator, which was infamously the target of a brazen mid-day robbery on May 16th, 1932. This robbery, which landed in the headlines of newspapers across the nation, was hatched by one of Al Capone's top lieutenants, "Machine Gun" Jack McGurn - alongside two Dillinger Gang affiliates. Before they could leave town with their $52k of plunder, the gang was apprehended by law-enforcement and brought to the LaSalle County jail in Ottawa. Less than a month later, while awaiting trial, the gang was successfully sprung by five men with machine guns.
Today, you'll find glimpses into this fascinating local history all around Gaetano's Vault - including the two exquisite vault doors that lend the restaurant its name - and house two of the most unique dining spaces you'll find in Starved Rock Country. Tucked behind the towering circular vault door, you'll find two leather-clad booths that give you a private space and an amazing close-up look at the inner-workings of the bank's original vault door. Gaetano's reverence for history doesn't stop there. In the main dining area, above the enormous vault doors, you'll find a detailed hand-painted mural depicting a scene from the notorious robbery of 1932. The entire main floor of the restaurant was painstakingly designed to resemble a 1930s prohibition style bar and restaurant. Gaetano's crafts an immersive throw-back atmosphere that perfectly pairs with their expansive menu, filled with innovative takes on hearty americana favorites.
Gaetano Vault's new Executive Chef, Pete Manfredini is a culinary mastermind who's infused the restaurant's recently reenvisioned menu, with new scratch-made offerings and hand cut premium steaks. With over 45 years of experience in the restaurant industry, Manfredini (raised in nearby Dalzell, IL) gained his wealth of knowledge at the Culinary Institute of America at GreyStone in Napa Valley. Manfredini's sprawling career has included time as a teacher's assistant and Sous Chef at C.I.A., a traveling chef consultant and as the Executive Chef for a 4-star international luxury hotel
"I grew up in Dalzell in a poor Italian family, so we were always growing, gardening, canning, pickling, preserving or going out into the woods to hunt and forage for food. We knew a nearby farmer who we'd get a half cow or hog from. That's what I remember of dining in this area," said Manfredini.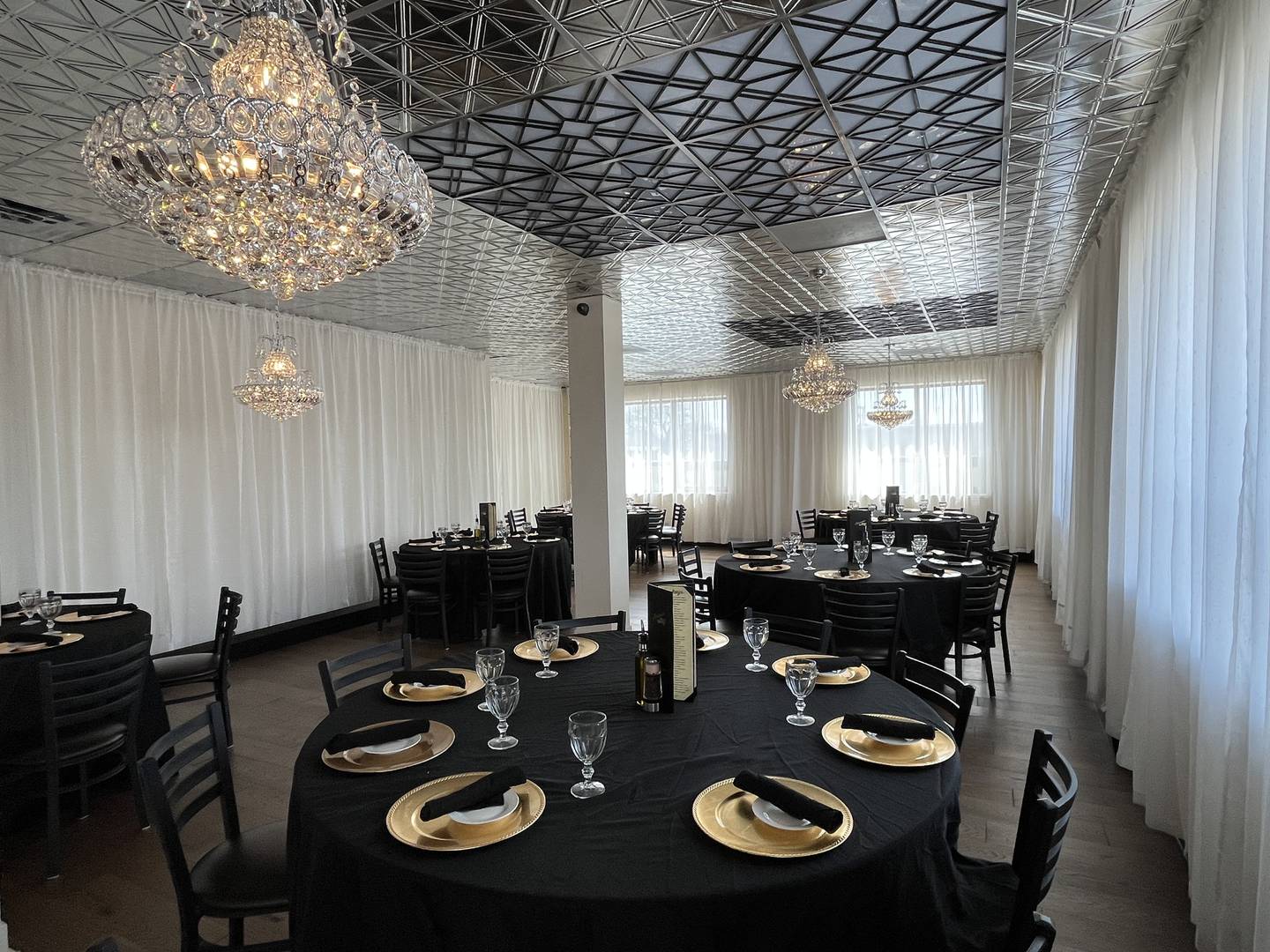 "I left for the military when I was 18 and began my career in the culinary world, after that. I came to find out, what I grew up doing, is fine dining. It's scratch cooking, source-verifiable, hand fabricated food. With this (new menu), I want to bring that polish and authenticity back to the area, as much as we can."
Manfredini's menu highlights that Gaetano's is more than just a high-end steakhouse destination. It's home to an approachable menu that melds classic American and Italian fare with more far-flung influences. You'll find delectable new offerings like a signature 10-oz Teres major beef cut, hand breaded tempura cheese curds, generous 2-oz fresh crab cakes, hand-cut salmon, locally-sourced and house brined pork racks and brick chicken, along with one of the signature local dishes of the Starved Rock Country region - ravs and broth. New for this Summer, Gaetano's is also opening up for lunch, offering some of their lighter fare like sandwiches, pastas, salads and small bites.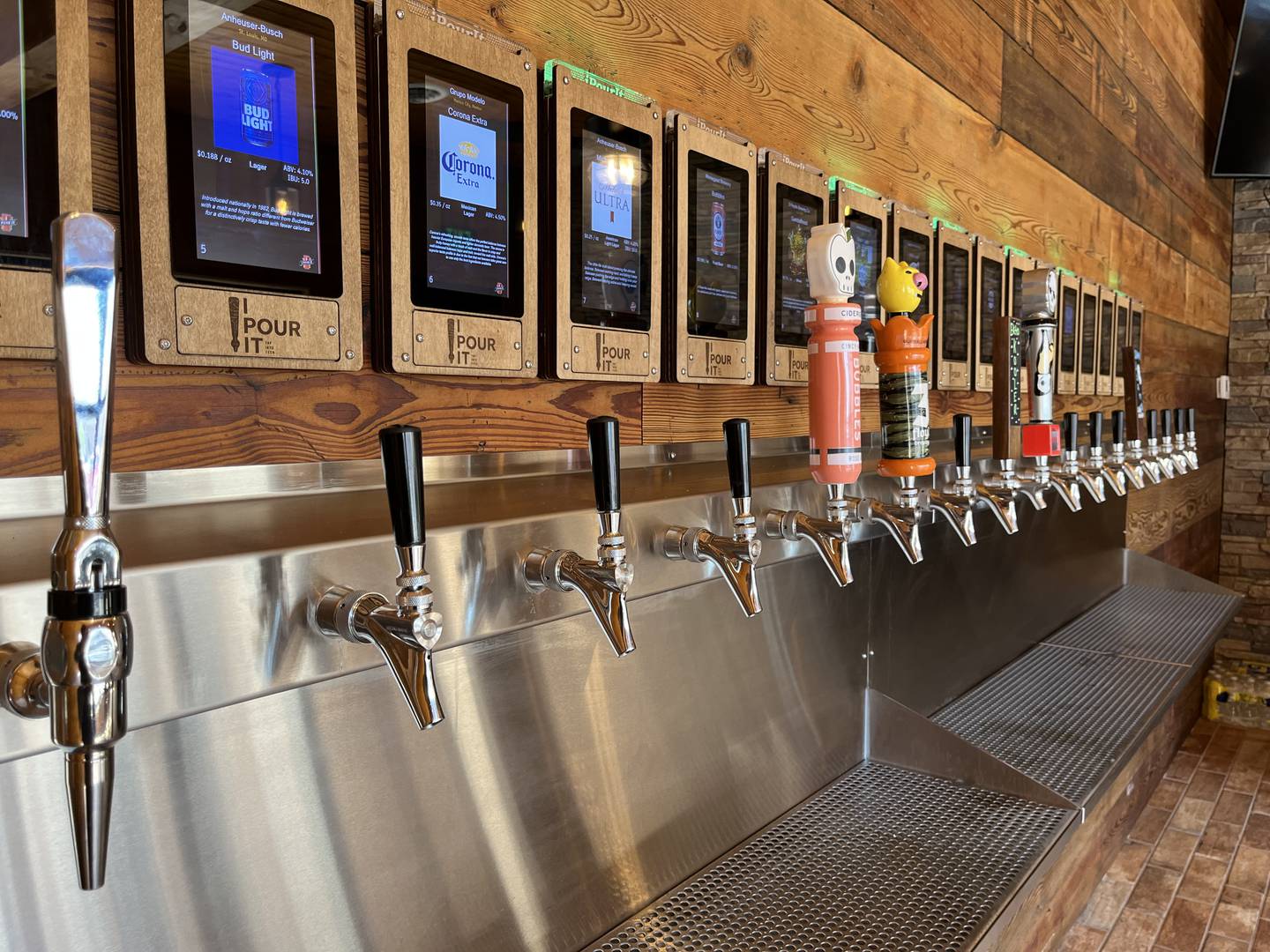 "Whether you're ordering sandwiches, pastas or a heavier entree, we're going to have something you won't find everywhere, and it's going to be made with quality ingredients. The flavor will convince you to keep coming back," said Manfredini.
In addition to these buzz-worthy eats, Gaetano's is also home to a sprawling al fresco courtyard that frequently hosts live music throughout the Summer and Fall. Visit their self-pour craft beer wall, conveniently located just paces away from the courtyard's pop-up stage. This state-of-the-art self-pour station, which uses RFID wristbands to track which beers you sample and how much you pour, offers one of the largest selections of craft and domestic beers on tap in the region. After finding your perfect seasonal IPA, settle in for a free live open-air concert - a perfect after dinner activity or place to wait prior to your reservation. These concerts have included local legends like Dan Blanchette and Fiddlerock, along with touring performers like Dina Bach and Him & Her.
For more authentic prohibition era fun, the second floor features a speakeasy bar and gaming room - complete with a discreet separate outside entrance that sneaks you into this gorgeous art-deco themed space. Gaetano's intimate and upscale cocktail lounge is lined with gilded plaster wall decor and atmospheric glowing track lights, and TVs for catching the game. Across from the speakeasy, you'll find Gaetano's gaming room, which features state-of-the-art machines in a comfortable space overlooking beautiful downtown Streator. On the second floor you'll also find the restaurant's chandelier lined event space, a beautifully naturally lit room that is perfect for hosting wedding receptions, family gatherings and corporate functions.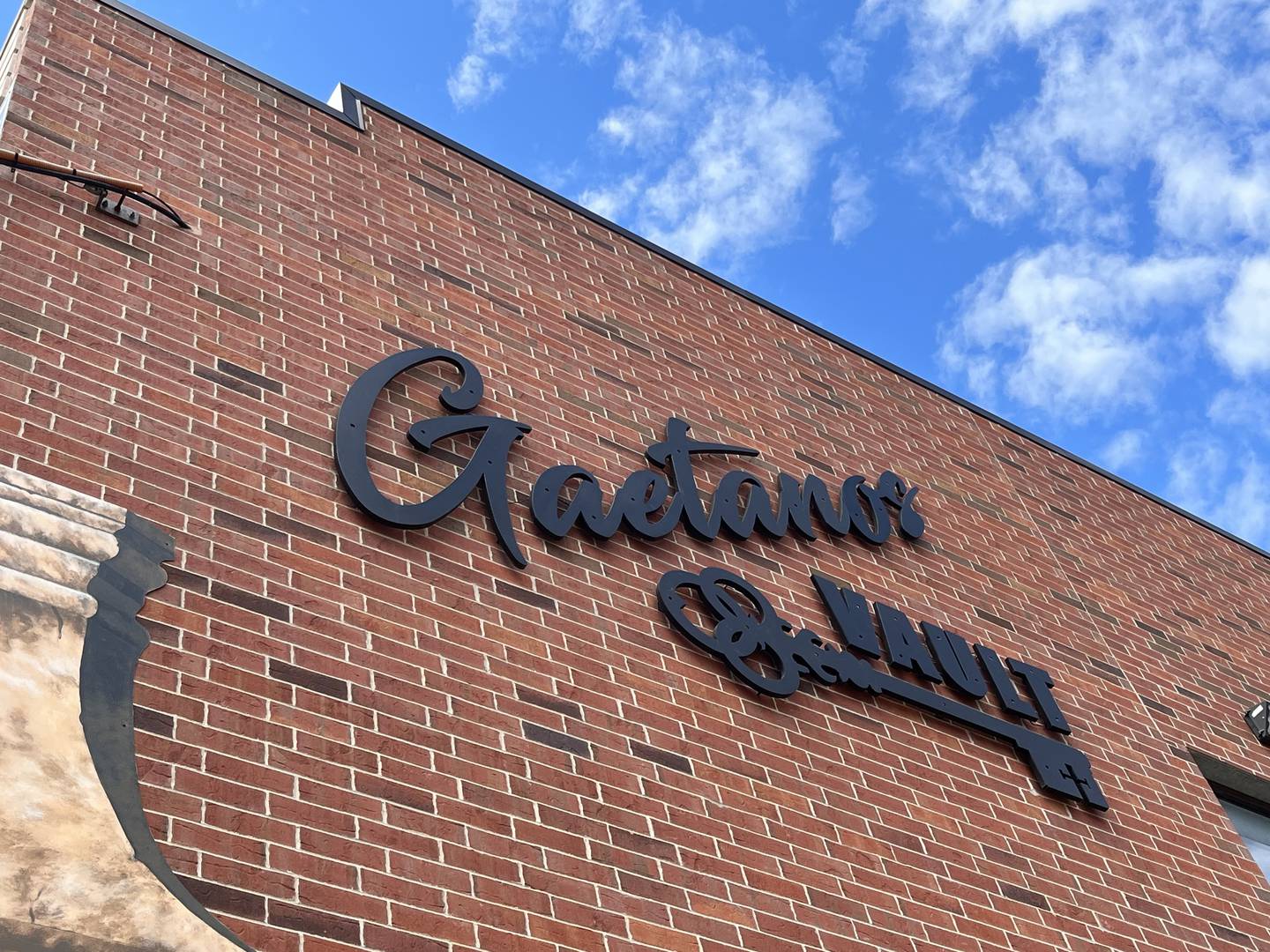 These are just a smattering of the many new additions propelling Gaetano's Vault into an exciting new season. With a dedication to farm fresh and high-quality ingredients, unmatched themed decor and a passion for local history, this restaurant is a gem that should be visited by everyone traveling through Starved Rock Country.
"We're really glad to bring Chef Manfredini on our team, he's incredibly knowledgeable about fine dining and scratch-made cooking. I'm excited to see people come and sample everything we've been working on here at Gaetano's," said proprietor Rick Wilkinson.