Beyond the trails of Starved Rock Country's famed state parks and nature preserves, you'll find a wide variety of museums, mansions and tours steeped in the rich history of Illinois' early years. At these fun, all-ages attractions, learn about pre-colonial life in the Starved Rock region, the legendary first Lincoln and Douglas debate, the digging of the expansive I&M Canal and the crucial role the region played in the founding of the Boy Scouts of America. Join us as we explore some of the best attractions in Starved Rock Country to have made history.
Guided Hikes, Trolley Tours and Boat Rides At Starved Rock
One Lodge Lane, Oglesby
The Starved Rock Lodge offers year-round guided hikes led by experienced naturalists. These experts will take you to some of the best sightseeing destinations, overlooks and photo-ops throughout the park on a one-hour group hike. The park also offers a variety of special trolley tours and river cruises throughout the year, for those who'd like to see the sights without having to hike into the park. Along the way, you'll be treated to historical stories and fun facts relating the region's history, geology and ecology. Pre-registration for the events is required; visit the lodge's website or call 815-667-4211.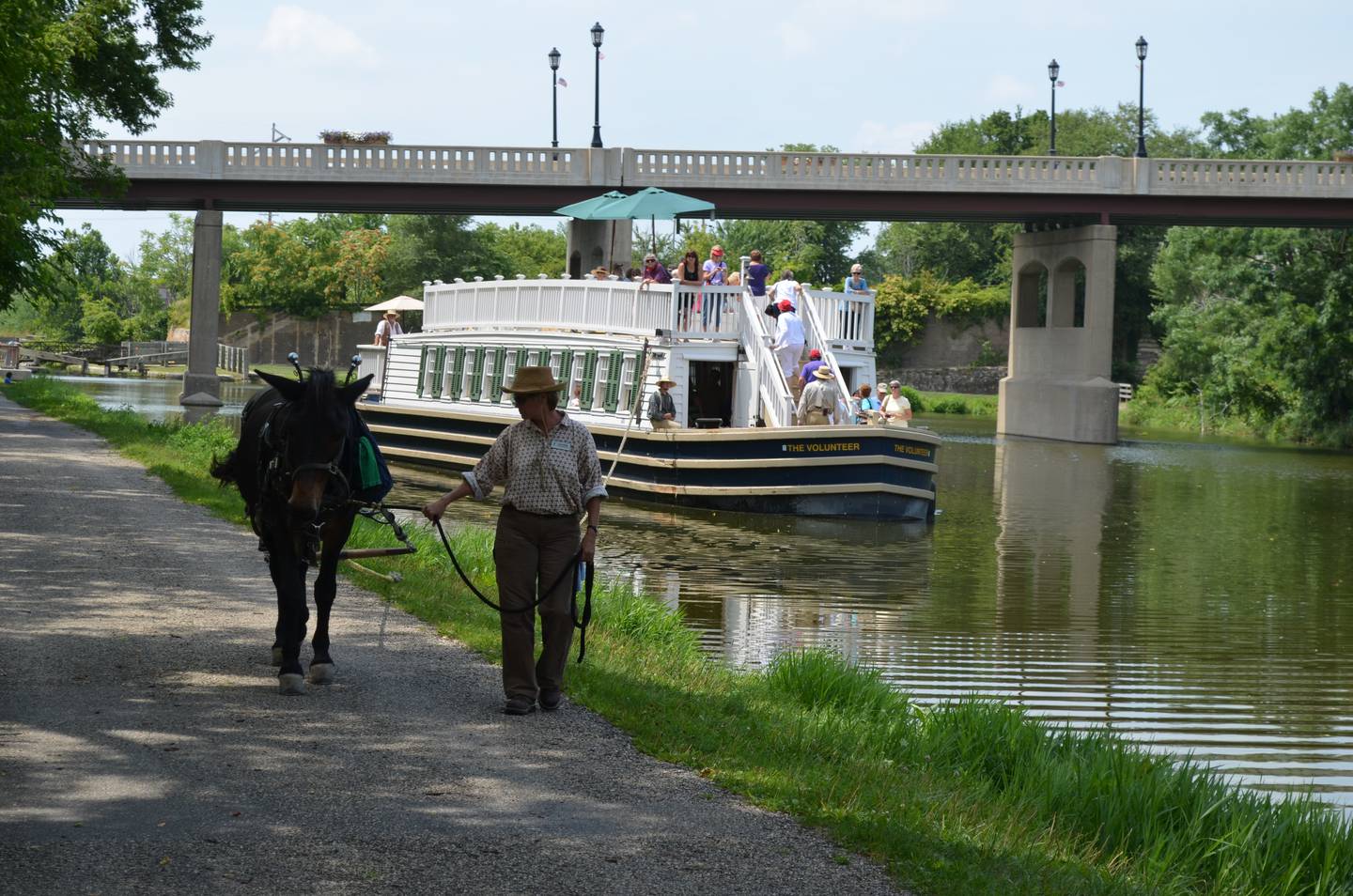 I&M Canal Boat Tours
754 First St., La Salle
IAndMCanal.org/Experiences/Canal-Boat
Experience the I&M Canal as it was in the 1840s by hopping aboard The Volunteer, a mule-pulled replica canal boat that floats along a restored stretch of the canal. Thrilling tales of the canal are told while the deck hand, mule tender and boat captain guide you on an hour-long adventure. For more information and to book your boat ride, visit iandmcanal.org.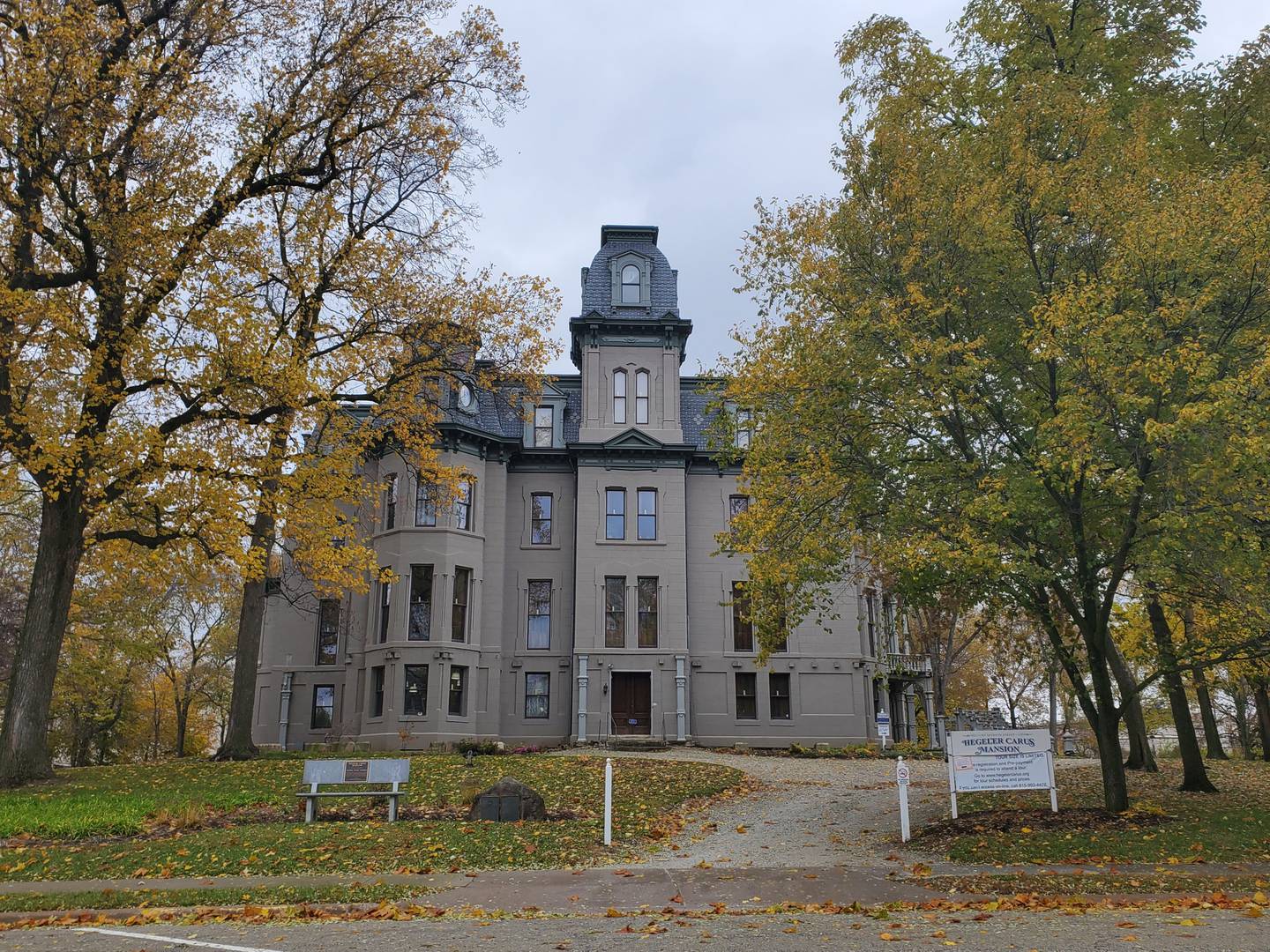 Hegeler Carus Mansion
1307 Seventh St., La Salle
Designed by W.W. Boyington, the famed Chicago Water Tower architect, La Salle's Hegeler Carus Mansion has remained virtually unaltered since its completion in 1876. The 16,000-square-foot mansion features 56 rooms spread across seven levels. The interior is just as stunning as the exterior, with its intricate parquet floors and hand-painted ceilings. This National Landmark is open for tours from Wednesday through Sunday year-round. Pre-registration for tours is required.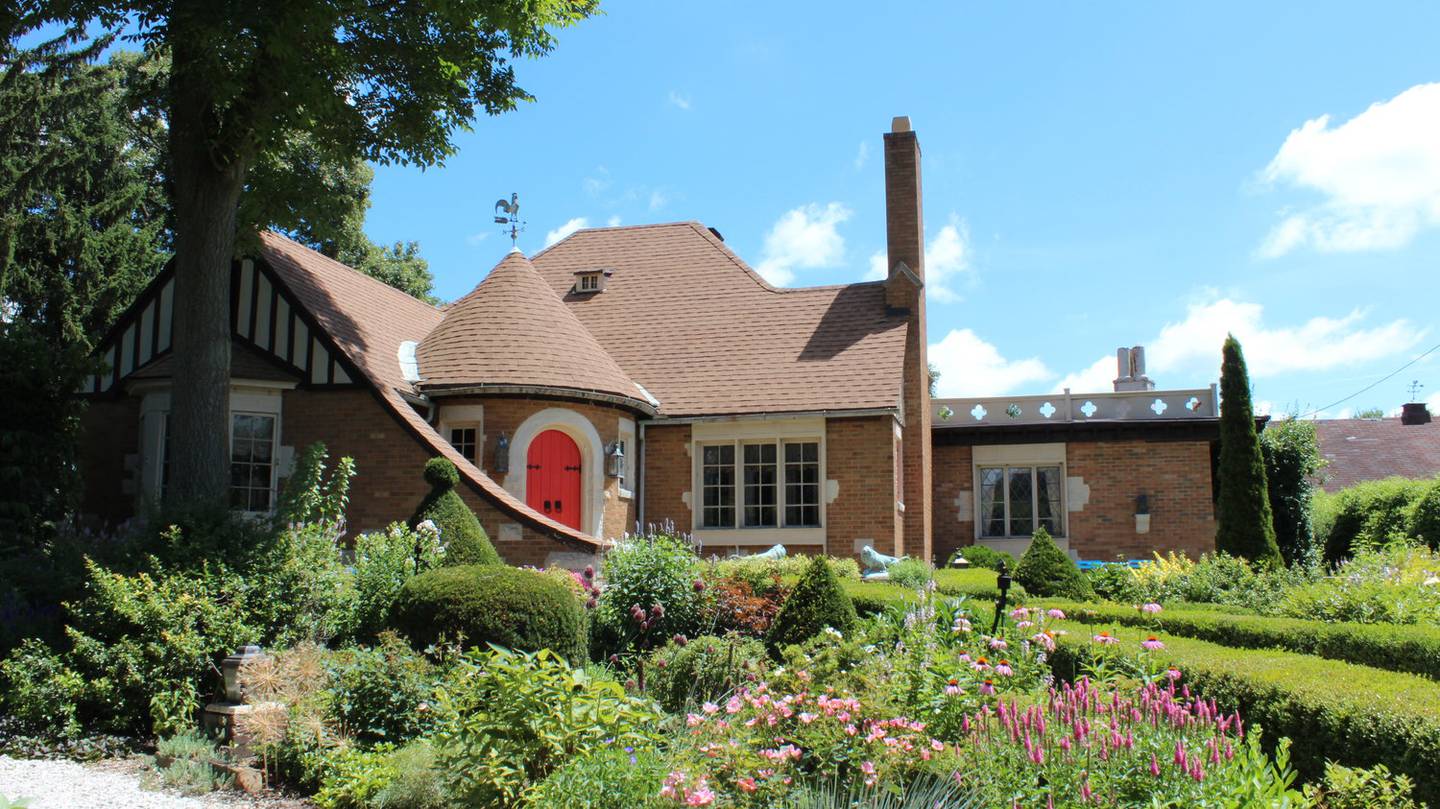 Weber House and Garden
1503 Baker St., Streator
Streator's Ted Weber, formerly a nationally syndicated radio interviewer, began renovating his historic childhood home in 1983. The beautiful house now sports impeccably decorated rooms, each one reflecting a different period of design, complemented by a meticulously manicured English-style garden. This unique blend of architecture, horticulture, interior design and broadcast history is open for tours seven days a week from April through October.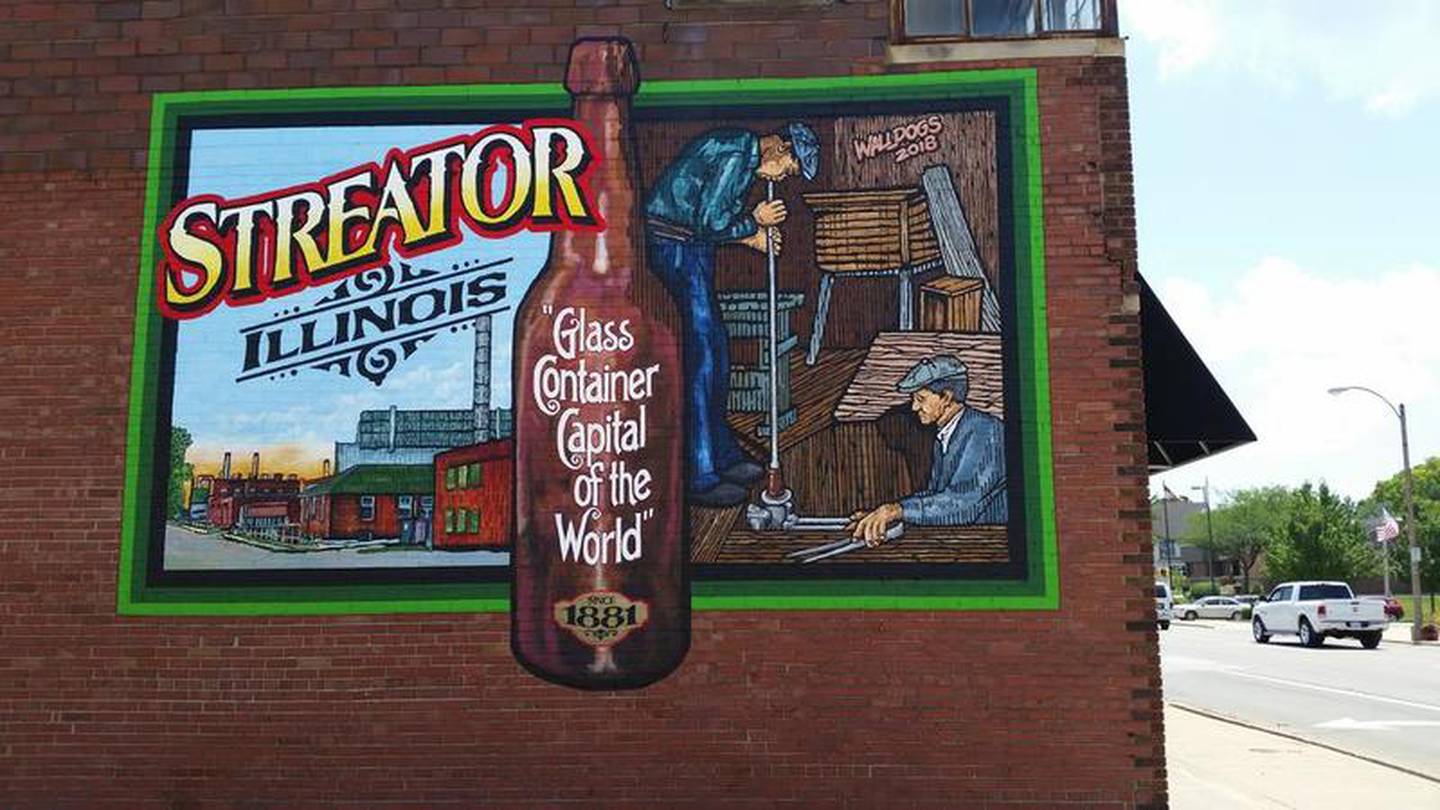 Streator Walldog Murals
Various locations throughout downtown
Streator.org/Explore/Arts/Murals
In 2018, more than 260 talented sign painters and muralists descended on Streator. In one week's time, they completely transformed the downtown, adding 17 beautiful new murals depicting the town's rich history. Now, you can hop in your car and take a driving tour of this larger-than-life outdoor art gallery, featured on businesses' exterior walls throughout the city.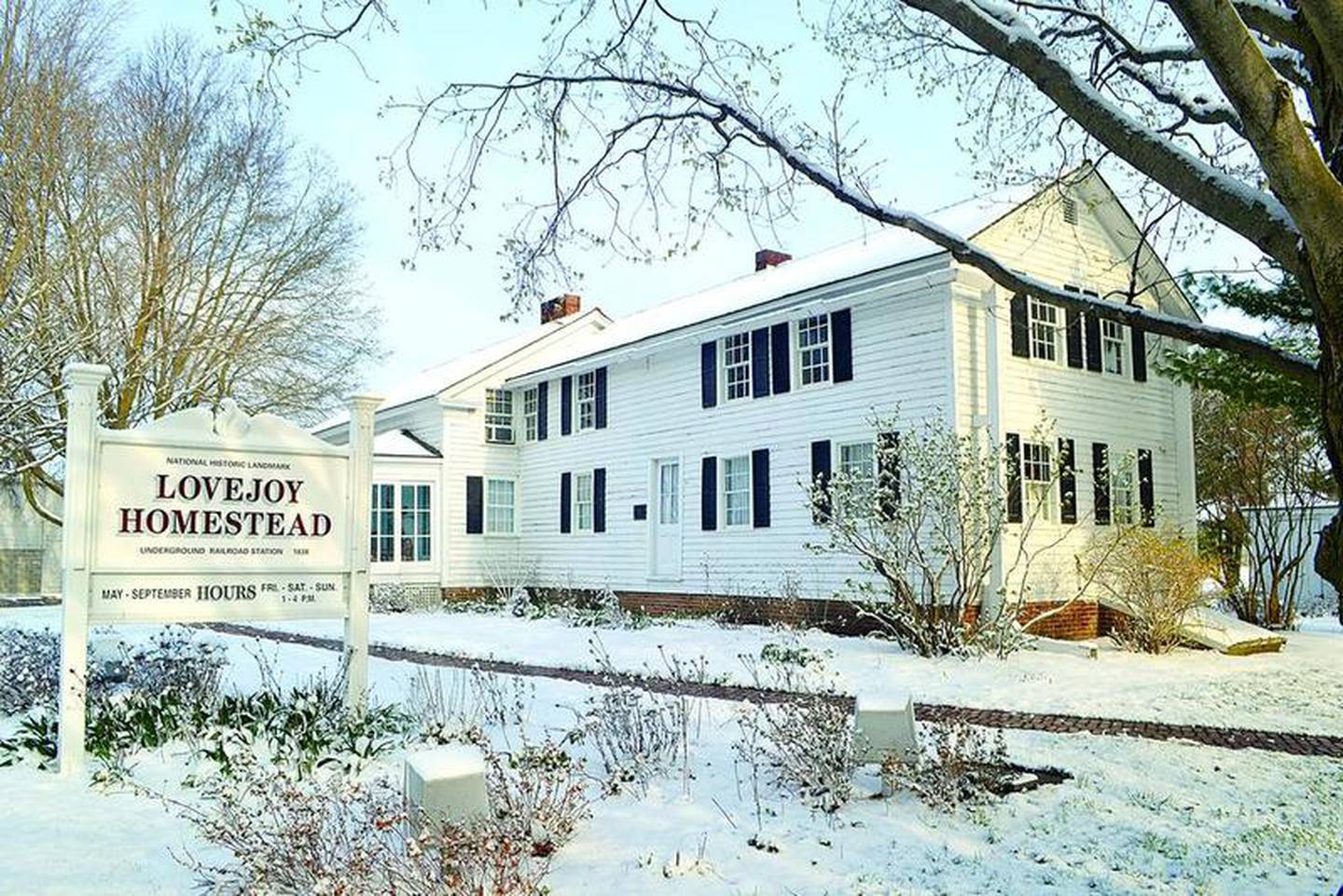 Owen Lovejoy Homestead
Rural Route 3, East Peru Street, Princeton
The Owen Lovejoy Homestead, built in 1838, was the home of a famed abolitionist minister, congressman and instrumental member of the Underground Railroad. Inside the impeccably restored Greek Revival-style house, you'll find rooms with period-accurate furnishings, including one that contains a concealed compartment in which escaped slaves could be hidden. On the property, you'll also find the fully restored 1849 Colton One-Room Schoolhouse. Call 815-875-2616 for dates and times that the homestead is available for tours.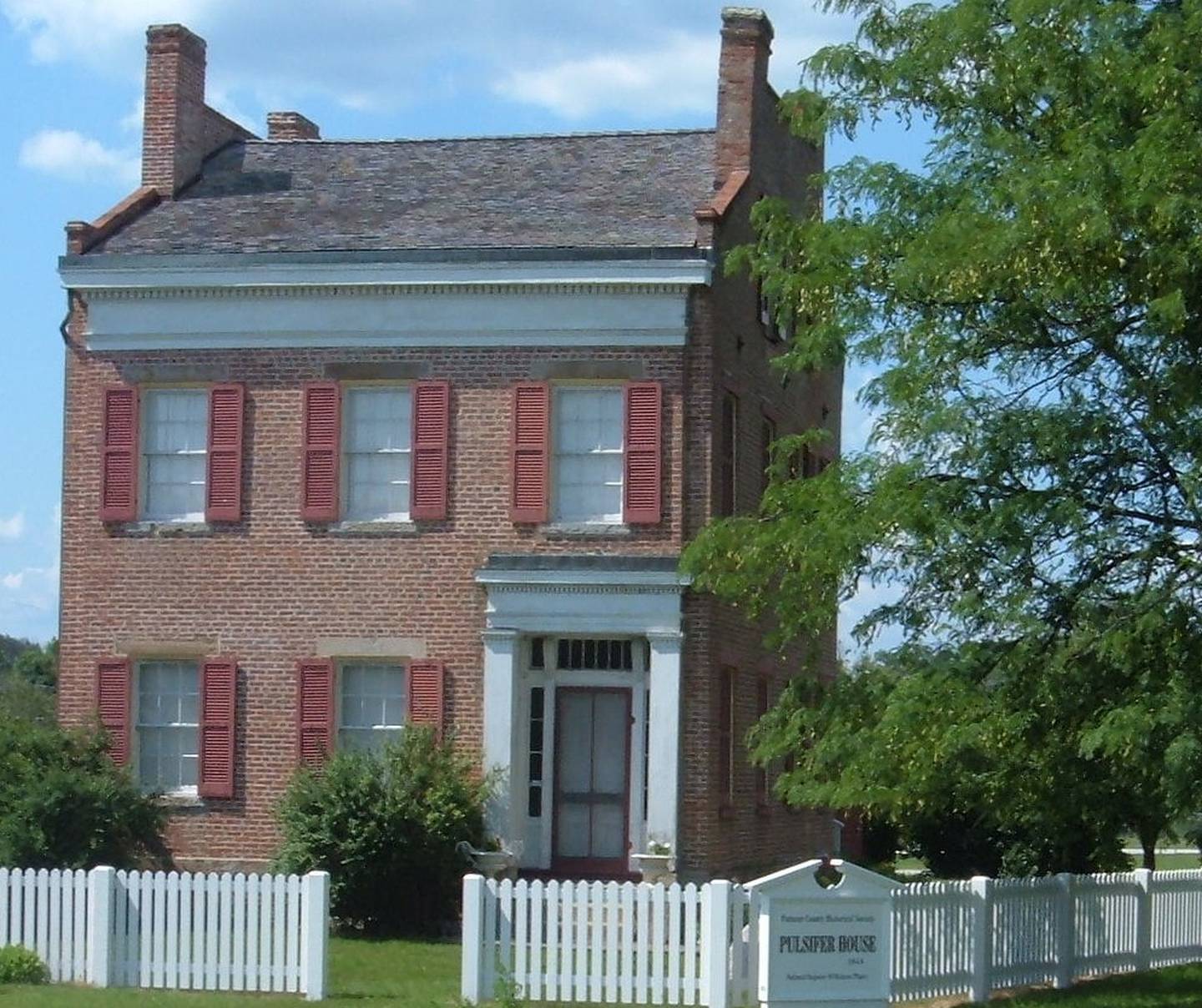 Pulsifer House
Illinois Route 71, Hennepin
Built in 1844, the Federal-style townhouse boasts five fireplaces, elaborate original woodwork, skylights, servants' quarters and a luxurious kitchen for the era. The property changed hands over the years before being deeded to the city of Hennepin, which has restored the 2 1⁄2-story brick house over the years, earning it a spot on the National Registry of Historic Places. The Pulsifer House now serves as headquarters for the regional historical society, and is open for tours from 10 a.m. to 3 p.m. Wednesdays and Fridays.